A beautiful garden is a pretty tempting subject for a photographer, whether it's your own backyard, or a fully landscaped public garden complete with a lake and several gazebos.

As with any other subject, a little care and thought can elevate your photograph from the ordinary to the special. Here are a few garden photography guidelines: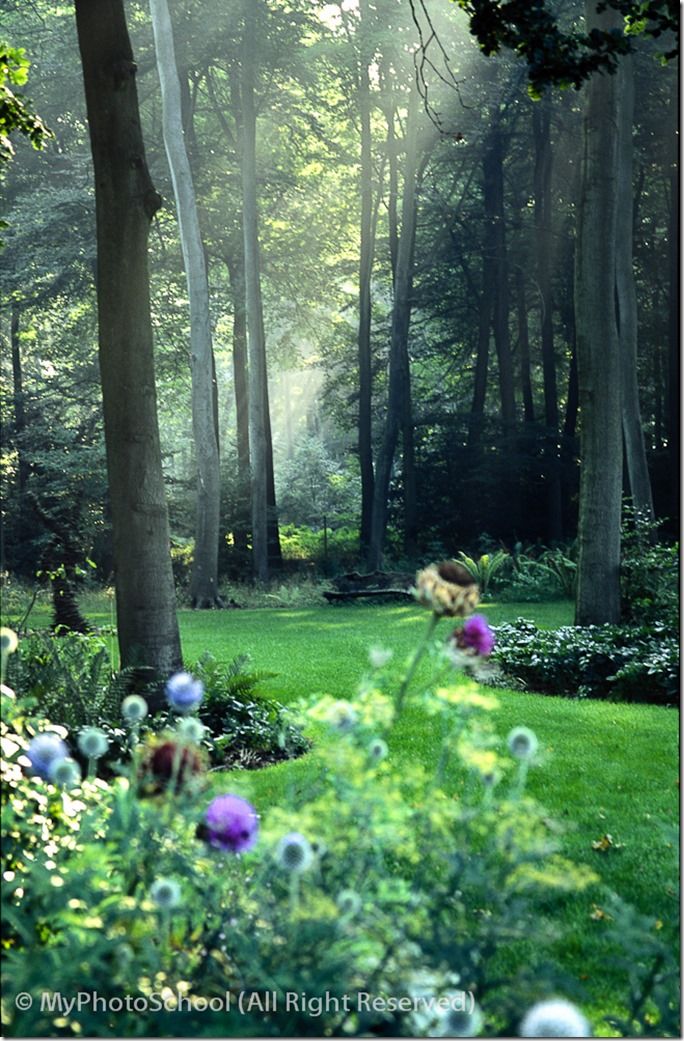 1. On a sunny day, try to visit the garden early or late in the day to get the best light – the lovely low light will enhance the shapes and textures. At midday the sun will be overhead and rather harsh and contrasty. Don't ignore cloudy days, which can be ideal for close up photos, and beautifully atmospheric if you're lucky enough to get some mist.

2. If you're hoping to do some close ups, check the five day weather forecast, and try to go on a day when the wind strength is low – preferably 6 mph or below. It doesn't take much wind to blow delicate flowers around, and it is incredibly frustrating trying to focus or even compose your picture properly if your subject is blowing about!

3. As far as equipment is concerned, a zoom lens or two incorporating wide angle (for overall, establishing shots of the garden) to medium telephoto (for detail shots) will cover the general garden views. If you'd like to take flower close ups, a macro lens will be ideal.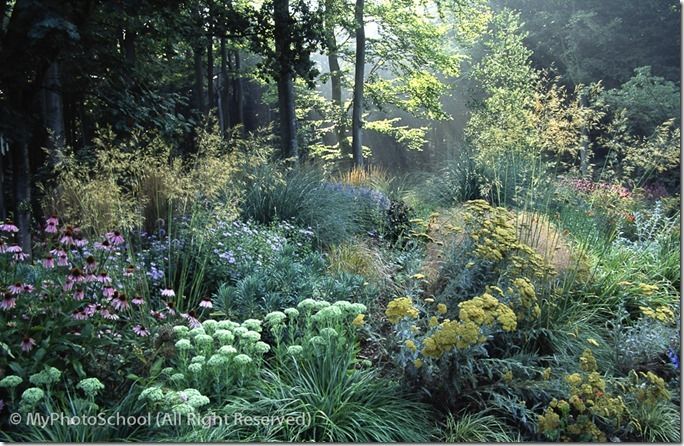 4. Using a tripod will help you to fine tune your composition for both close ups and general garden shots. If the garden is one that is open to the public, it's a good idea to check whether they have any rules about tripod use before you go.

5. A reflector will be handy for close up photos if the light is bright. You can either use a Lastolite reflector, or just a piece of white card, to bounce light back into the shadowed side of your subject.

6. Take your time, and look for a really perfect subject. Quite often I will see a bed of flowers that looks promising, and then spend at least half an hour looking for the one flower which is in perfect condition and has the right background behind it. Remember, the background is just as important to the success of the photograph as the flower itself.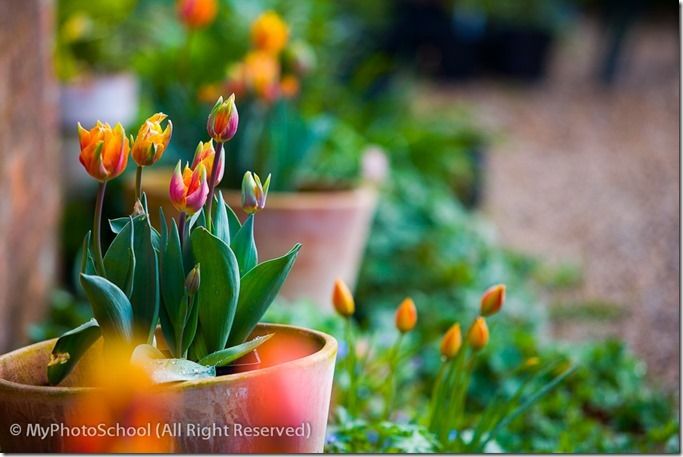 7. Watch out for plant labels, bits of wire, dead leaves, even fence edges. It's easy to overlook these when you're concentrating on your chosen flower, so check all around the edges of the frame before you press the shutter release.

8. It's easy to get carried away with close up shots, but remember to look for some wider garden views as well, especially when the light is low.

9. For wider views, think about including some foreground interest to give depth to your photograph. Also look for interesting focal points for your image such as garden statues or a water feature.

10. Although spring and summer are best for flowers, there are beautiful shots to be found in gardens at other times of year too – autumn foliage is always stunning, or seed heads sparkling with frost on a winter morning.

For more information on Garden & Flower photography why not consider taking my 4 week online Creative Flower Photography Course
Stay inspired
Get FREE Photography tips and ideas from our experts in your inbox.