UK/Spanish Whale Watching Trip with David Tipling
By Geoff Harris •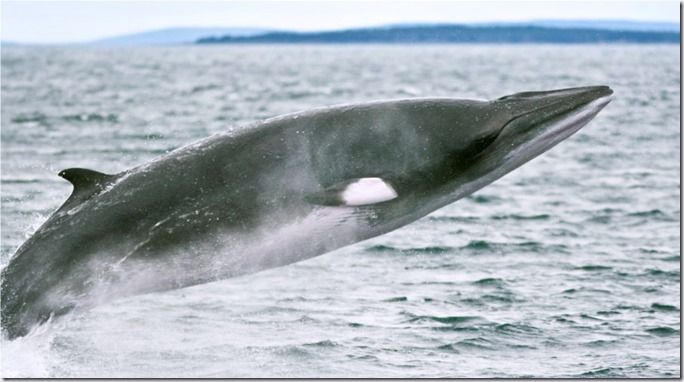 If you have ever witnessed a whale breaching from the ocean or simply a fluke disappearing below the waves, you will know how exciting whale dolphin watching can be.  Not too many people realize that one of the very best seas on earth for seeing these creatures is right on the UK's doorstep.  You don't need to jet off thousands of miles to the other side of the planet.  All you need do is take a ferry from Portsmouth to the Spanish port of Bilbao.  The crossing takes you across the Bay of Biscay giving access to a huge array of species, in fact over a quarter of the worlds dolphin and whale species occur here including the mighty Blue Whale although you need to be lucky to see this giant.  It's not just whales and dolphins that excite.  In autumn the bay fills with seabirds, rafts of shearwaters are frequently seen. 
ORCA, (a UK leading whale and dolphin conservation charity) in association with Brittany Ferries brings you an unforgettable opportunity to discover and learn more about whales and dolphins in one of world's most fabulous whale watching locations.  I will be joining them this September as a guest speaker and guide.  Although not strictly a photography trip, getting good pictures from these trips is very hit and miss.  It does however offer a great experience on a luxury trip, the perfect short break. Visit www.brittanyferries.com/whale
Stay inspired
Get FREE Photography tips and ideas from our experts in your inbox.