In most cases, couples don't really think about the actual photographs until it comes to reviewing them afterwards. To avoid any disappoint when those wedding photos arrive and your sat thinking "Why didn't we think of that" or "We forgot to ask the photographer about that"... get your list together now.
Whilst theres a standard list of images every good photographer will know to capture, there may be a few important shots that your after which would be different to other clients they've had previously. This may be dependant on a family member, a certain aspect of the reception or your chosen location. Whatever it may be it's important for you to think about this, to know what these are, and make sure you make them a priority by talking to your photographer in advance.
A week or so before the ceremony, supply your photographer with the list of moments you wish to be captured. For amateur photographers in particular, a checklist is an invaluable guide to ensuring you miss nothing out. Your photographer should also explore the alternatives, capture the details, bring their own ideas to the table and capture informal and relaxed reportage photography. If your a budding photographer and looking to improve your skills, click here to check out our Wedding Photography Course taught by Keith Appleby.
As our expert Wedding Photographer, Keith Appleby, states; "A brides moment is so fleeting. Wedding photographers must have absolute speed, precision and the ability to use guests as their greatest allies".

Now lets head to our list for ideas!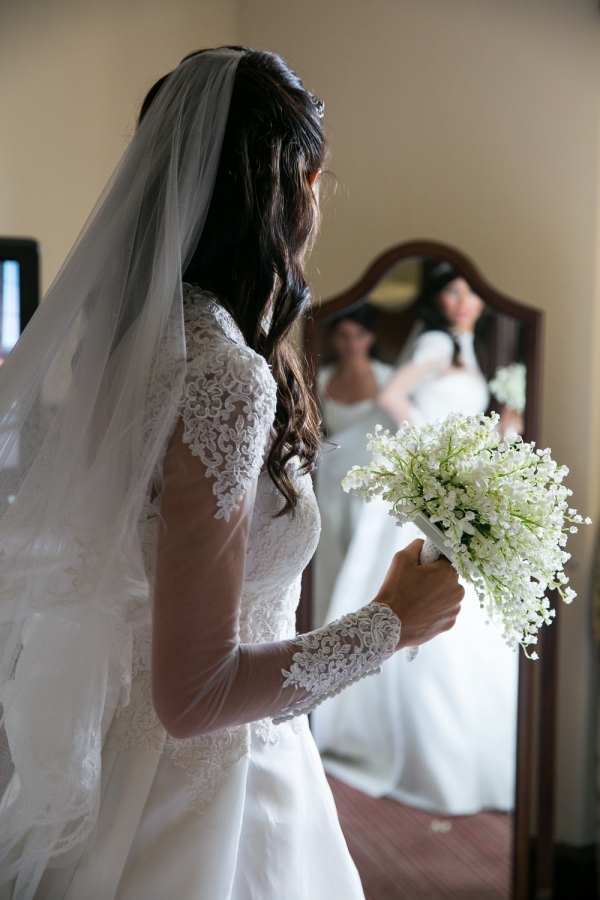 Pre Wedding - Getting Ready
The wedding day might not officially start until after midday but consider having your photographer there to capture the build up and all that prepartion you and your family are putting in on the morning of the wedding.
Bride's clothes hanging on the wardrobe, on the bedpost, or over a chair
Bridesmaids doing bride's hair and makeup
Bride and bridesmaids getting dressed, applying makeup
Mom helping bride with one last detail, such as veil
Full-length shot of bride in gown checking herself out in mirror
Detail of clothing, shoes, garter, something borrowed, something blue
Touching shot of bride with parent
Touching shot of bride with sibling/s
Bride hugging honor attendant
Bride with bridesmaids
Bride with all the women
Groom getting ready with Dad and pals (tying the tie is a classic)
Touching shot of groom with parent
Touching shot of groom with sibling/s
Groom with his arm affectionately around best man
Groom with all the groomsmen

Groomsmen putting on boutonnieres or bowties

Intimate shots of bride and groom chatting with/crying with/hugging parents and siblings preceremony
Dad whispering last-minute advice to groom
Groom ready to go
Bride ready to go
Bride and groom separately making their way to the ceremony.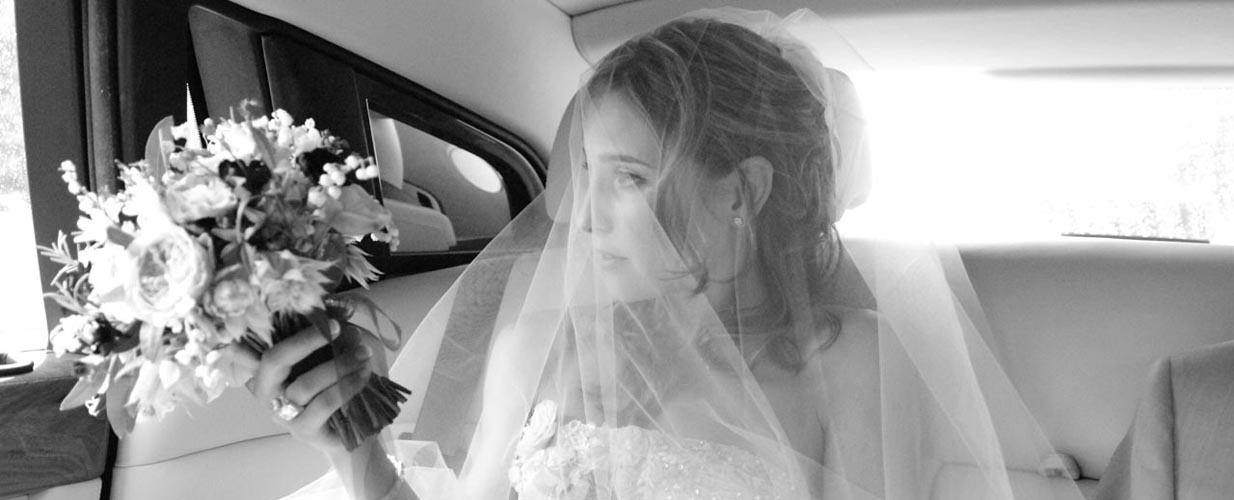 The Ceremony
From walking down the aisle to signing the register, the ceremony will go by in a flash. Make sure your photographer catches all these essestial moments so you can remember them forever.
Guests streaming into the site

Close-up of groom nervously waiting for his other half

Bridesmaids and groomsmen walking down the aisle
Flower girl and/or ring bearer entering
Bride and Dad walking down the aisle
Close-up of bride just before she makes her entrance
Bride and groom at the altar
Altar or canopy from the back during ceremony
Wide shot of audience during ceremony, from bride and groom's point of view
Faces of bride and groom as they exchange vows
Close-up of bride's and groom's hands as they exchange rings
The kiss
Bride and groom proceeding up the aisle, guests' smiling faces at their sides
Bride and groom outside ceremony site
Bride and groom leaving ceremony site

Bride and groom in backseat

Before the Reception
Following on from the end of your wedding ceremony, as newlyweds you'll probably want some images alone, so arrange some time to have 'couple only' shots directly after your wedding ceremony but before your wedding reception.
Your family and close friends are likely to have played a key role in your wedding planning and on this day especially, so this is a great opportunity to capture some precious photos both parties will want to keep. But please do bear in mind that these can go on forever. The answer? Be very specific with your photographer regarding group images that you'd like captured; to ensure that there is enough time between the ceremony and when you sit down for the wedding breakfast. Note: You can also take these before the ceremony.

Bride and groom together
Bride with her happy, proud parents and/or stepparents
Bride with her entire immediate family
Groom with his happy, proud parents and/or stepparents
Groom with his entire immediate family
Bride and groom with all parents
Bride and groom with immediate family members from both sides
Bride and groom with groomsmen
Bride and groom with bridesmaids
Bride and groom with whole wedding party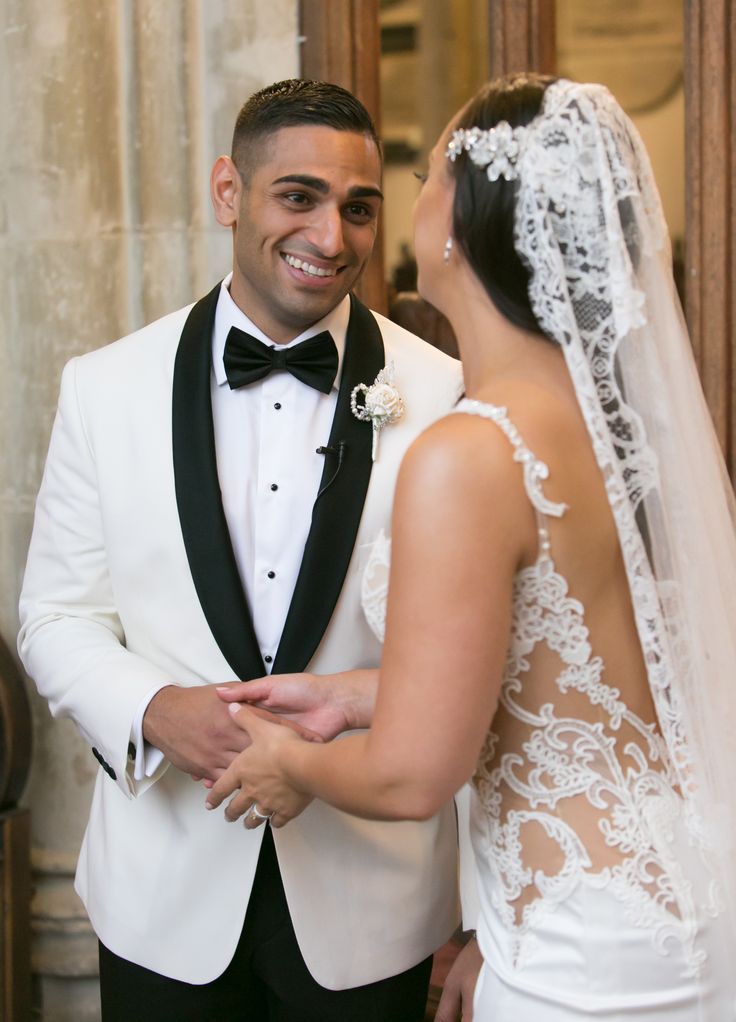 The Reception
You would have spent hours organising your wedding reception, so add table decorations, centrepieces, the table plan, wedding favours, the cake on its own and any other details that you'd like photographed to the list.
Shot from outside reception site (to set the tone)
Reception details such as place cards, guest book, centerpieces, decorations, table settings, favors table, and champagne glasses
Bride and groom arriving
Bride and groom at head table
Guests' tables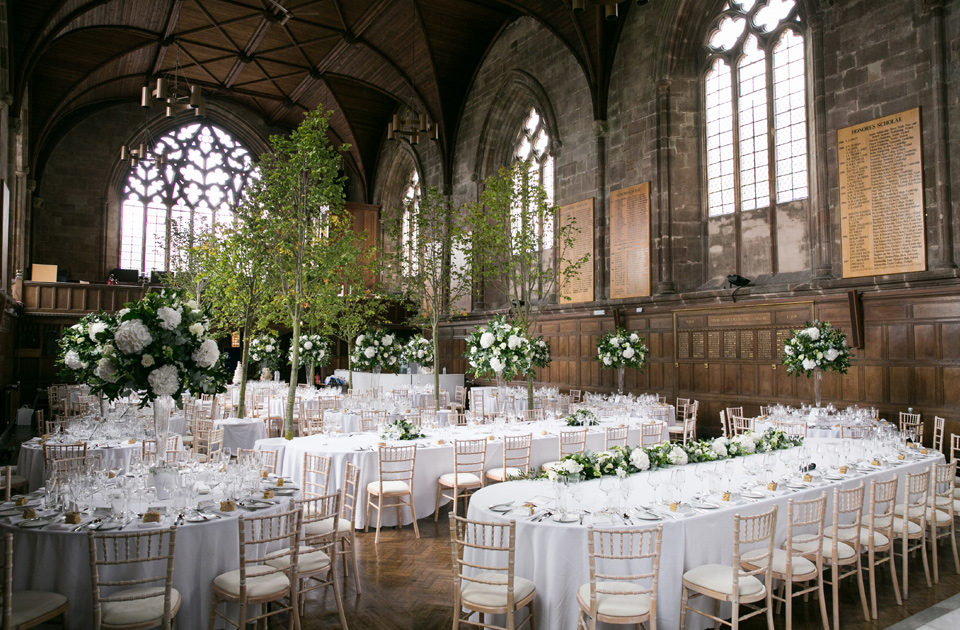 Close-up of friends and family making toasts
Bride and groom sipping champagne
Bride and groom's first dance (maybe with a slow shutter speed so the movement blurs the image a little)

Wedding party dancing

Bride laughing with bridesmaids

Cake table
Bride and groom cutting the cake
Bride and groom feeding each other cake
Bouquet toss (perhaps a vertical shot from in front of the bride)

Bride and groom leaving, waving from getaway car's backseat

Rear of car departing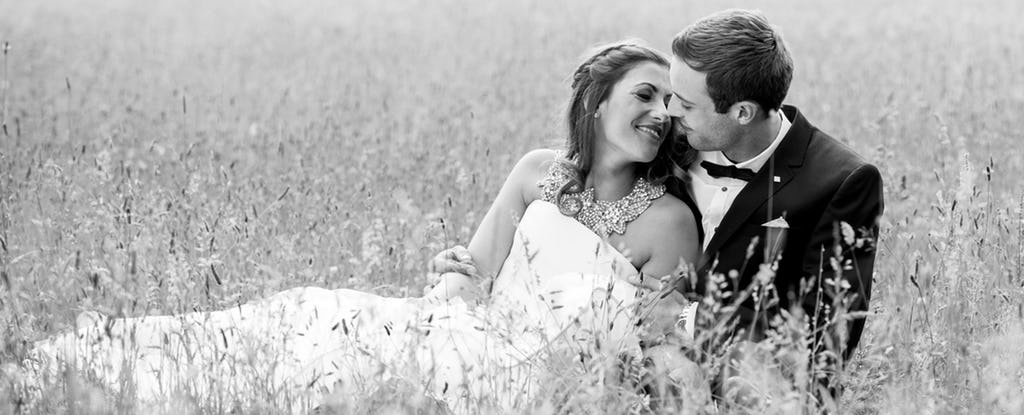 Stay inspired
Get FREE Photography tips and ideas from our experts in your inbox.