You see a lot written about which tripod to buy, but very rarely do you see which tripod head to buy?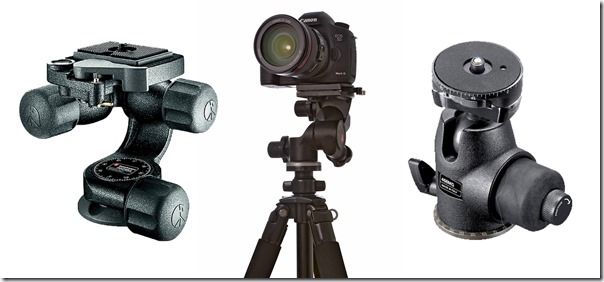 If you want to get ahead in photography, get a head: a tripod head that is. In a previous blog post I wrote about tripods but only told half the story. Many tripods are sold legs only (you can buy tripods with built-in heads of course, but typically these are three-way heads of which more below). This means that if you want to mount your camera on top, you need to buy a separate head. The downside of this is expense. Buying two bits is more expensive than one. The upside is choice; you get to choose the tripod-head combination that best suits your needs. In fact you don't even have to use the same company for both. I use a Manfrotto head combined with a Giottos tripod.

Tripod head choices?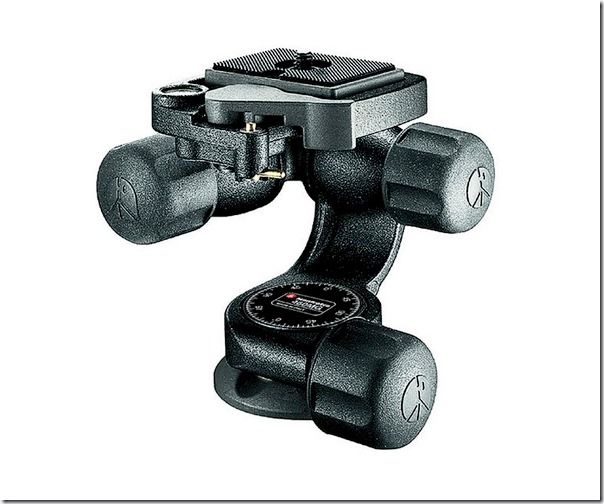 Manfrotto 460MG Magnesium three-way head

The most familiar type of tripod head is probably the three-way (also known as the pan and tilt). This type of tripod allows you move the camera mount independently in three different axes (or two, if you buy a head designed for shooting video). Each axis can be unlocked and locked by turning a lever. Three-way heads have the benefit of simplicity. They're easy to use and are generally relatively light and inexpensive. However, it can be difficult to make very fine adjustments to the angle of the head, which results in a slightly frustrating experience if precision is important.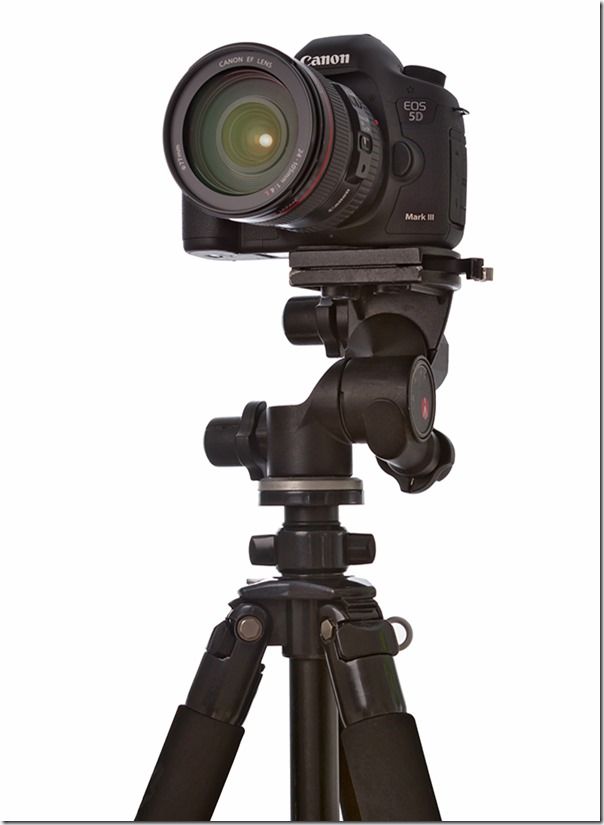 Canon 5D MK III mounted on a Manfrotto 410 Junior geared head (and Giottos MTL8271B tripod).

A cousin of three-way is the geared head. Like the three-way, the geared head can be moved in three different axes. However, unlike the three-way you don't have to unlock and lock the head to do so. A gearing mechanism inside the head smoothly moves the head as you turn one of the axis controls. This makes the geared head ideal if you require precision. There's a catch however. The catch in this instance is weight and cost. Geared heads are by necessity heavier than three-way heads and that gearing mechanism isn't cheap to manufacture either.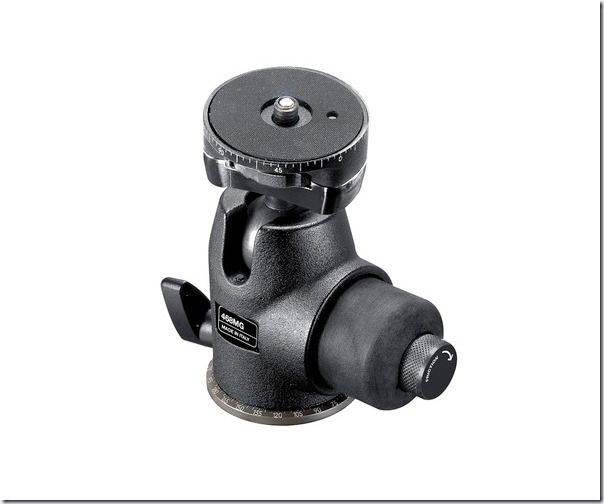 Manfrotto 468MG ball head

A compromise in weight and cost is the ball-head. A ball-head is essentially a ball and socket joint with a camera mounting plate on top. The ball and socket joint is held in place by a tension control. By adjusting the tension control, the ball and socket joint can be made to move freely around a wide range of angles. More expensive ball-heads have two tension controls. The second control allows a panning movement without the disturbing the set angle of the head. Without this control (and even sometimes with) ball heads can be tricky to adjust precisely. I have to admit - having trapped a few fingers because I've loosened the head too far without realising - that ball-heads aren't my favourite type of tripod head.

Ultimately, there are two things you need to consider when choosing a tripod head. Is it robust enough to hold my camera steady? And, will I enjoy using it? The former is easy enough to work out. Most tripod head manufacturers (such as Manfrotto and Giottos) publish the maximum recommended weight that a head will support. The latter is slightly trickier to determine before purchase. It's a good idea to borrow a tripod from a friend if you can to see how well you get on with the head. Me? My preference is for the geared head; precision trumps weight every time.
Stay inspired
Get FREE Photography tips and ideas from our experts in your inbox.