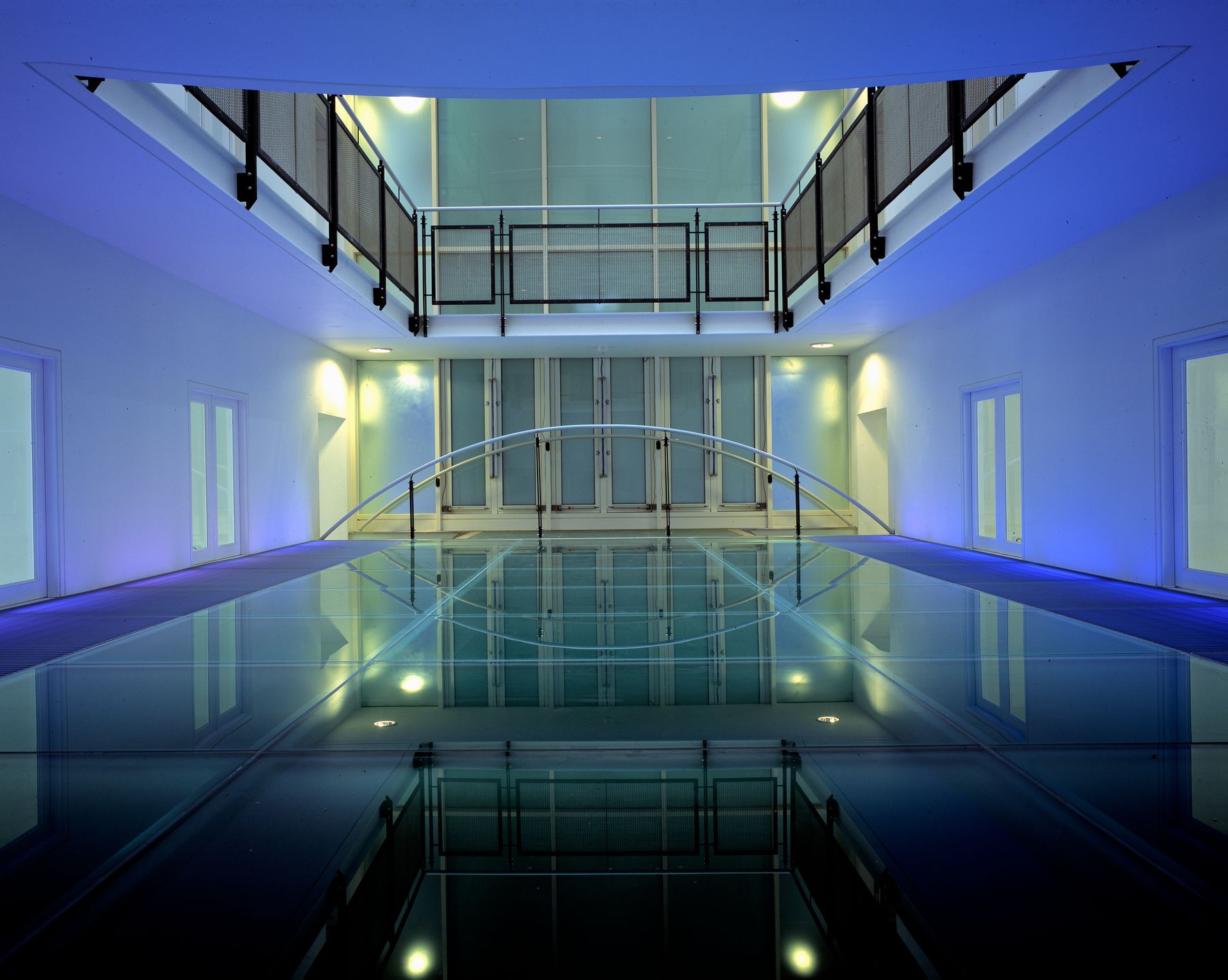 Architectural Photography
How To Photograph Buildings Inside & Out
Architecture Photography Online Course - MyPhotoSchool
How our courses work▲ TOP
You're going to love learning with us!
After you buy, you can start the course whenever you're ready
You'll have 4 weeks to complete 4 lessons, study at your own pace
You'll likely need 2 1/2 hours per lesson, but you can study whenever it suits you
You'll get expert critique from your tutor Jim Lowe (you'll be able to ask them questions too)
We'll pair you up with a group of like-minded classmates from around the world
You'll have access to the classroom, content and your classmates for life
You'll also gain certification
More questions? Take a look at our frequently asked questions.
About the course▲ TOP
Do you love travel and want to take great photos of buildings, both inside and out? Architectural photography is more than simply choosing a subject and pressing the shutter-release button; it's more than just documenting a project. An architectural photograph shows the form and appeal of a building far better than any other medium. With the advent of the digital photographic workflow, architects developers and interior designers are discovering exciting new opportunities to present and market their work.

But what are the ingredients for a successful architectural photograph? What equipment do you need? How can you improve your images in your digital darkroom? Which are the best architectural photography lenses? Why does a building look different in reality than in a photographic image? In this course with acclaimed photography lecturer Jim Lowe you will find the answers to these questions and much more.

Using real-world projects to teach you students will learn how to:



Capture outstanding images of buildings, inside and out


Choose the right equipment (the best architectural photography lenses) and use it effectively


Compose architectural shots


Work with ambient and artificial light



This course is a step-by-step guide to architectural photography for both the aspiring amateur photographer, interested in architectural photography and the professional photographer wanting to expand his skills in this domain.

Lesson 1:


This lesson introduces you to the ethos, history, equipment and basic techniques of architectural photography. Architectural photography at its best represents something attractive to the viewer and hopefully makes them more aware of the buildings surrounding them. In architectural photography, the artistry needs to be imaginative, but it should be backed up technical knowledge, as while creativity is largely a personal affair, it can be difficult to achieve without good technique. In this opening lesson I try to make you think more about photographing buildings and how you can create sticking and visually powerful images.

Lesson 2: Exteriors

Architecture has made fascinating subjects for photography ever since the invention of photography and in the world of art over the centuries before that. This lesson will show you how to approach and develop your technique of photographing buildings both at night and during the day. Most competent photographers are able to photograph a building from the usual set elevations but not everyone has the ability to capture the essence and aesthetic 'feel' of a building creatively. In this lesson I will demonstrate how the choice of camera, focal length of the lens, exposure, angle of view, perspective and time of day all come together to achieve exciting images.

Lesson 3: Interiors

Interior architectural photography can be as diverse as public spaces, auditoriums, industrial units, offices, residential complexes and as such can be more challenging to the photographer. In this lesson I show how to approach lighting, styling, where to position the camera and how to stay creative, as well as the general principles of capturing the evocative interior photograph. Even though interior photography can be technically challenging it does offer you, the photographer the opportunity to control many aspects of your assignment in the endeavour to make the final interior images look as natural as possible.

Lesson 4: Planning and Post Production.

In the age of contemporary digital photography both planning and post productions techniques are key elements for successful architectural images. With the advent of digital cameras it has become too easy to take the 'machine gun' approach to photography, where they hope that by taking many exposures they may get lucky and achieve a couple of usable ones; whereas the professional or more serious architectural photographer will plan out their assignments with a view to successfully completing the shoot for their client. In this lesson I show how it is more cost effective, especially in terms of time for the photographer to take their time and contemplate the photos they are shooting.
Post production is a term for all stages of production such as photo-shop occurring after the actual end of the photographic assignment. If carefully done post production can give your images some spark or flair to the final image that adds that extra special interest to your photos.

Requirements

Basic equipment for architectural photography;

Camera: Wide angle 17mm

Architectural Photography Lenses : Standard 80mm or a good quality zoom lens 17mm to 85mm . Long focus 180mm

Tripod

Cable release

Spirit level

ND Graduated filter

Polarisation



Lesson Plan▲ TOP
Each lesson starts with a 30 minute video from your expert tutor, which you can watch whenever you like.
After each lesson, practice what you've learned with an assignment and receive personalised feedback from your tutor. Each of which should take no longer than 2 hours.
1. Week 1: The history, equipment and basic techniques of architectural photography.

2. Week 2: Exteriors - Photographing buildings both at night and day

3. Week 3: Interiors - Lighting, styling, where to position the camera and how to stay creative

4. Week 4: Planning and Post Production.