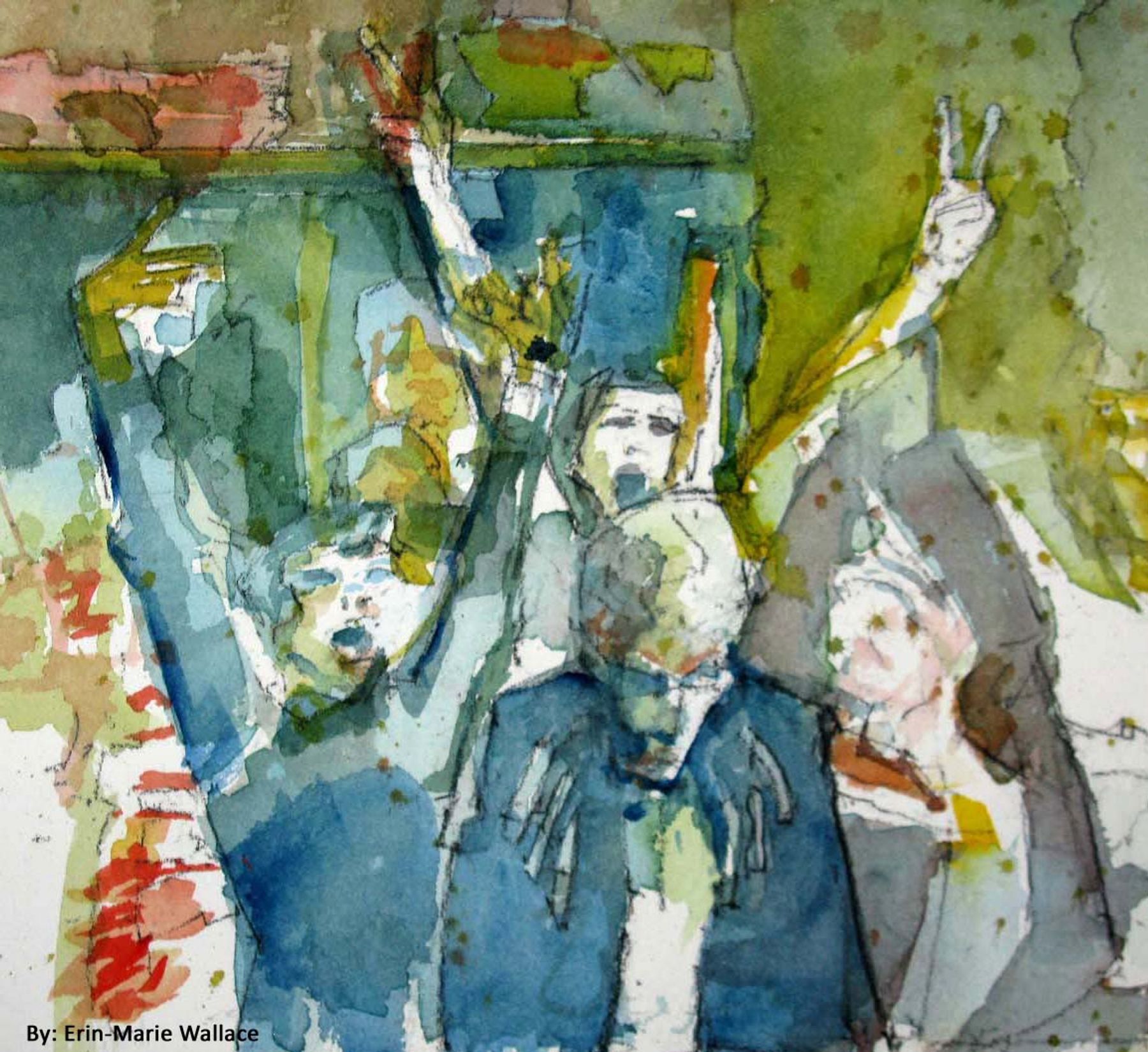 Online Art Classification Course
Learn the techniques of the trade to quickly and concisely evaluate a painting, print or drawing from Erin Marie-Wallace expert dealer, auctioneer, appraiser and practicing artist. Erin-Marie will teach you her first-hand knowledge which has been gleaned from over 20 years working in the field and will share with you the processes that she has refined, that will enable you to make a logical, rational assessment based on materials, age, condition and provenance.
The most important thing you can learn in this field is how to distinguish and describe the major painting and print-making mediums. An oil painting, versus a lithograph versus an offset lithograph, all have a different value and the first step is to know what you are looking at. This course covers the mediums and genres most commonly seen in the Western tradition of Paintings, Prints and Drawings dating from the Renaissance until the present day. With each medium, you will learn about its history and development so that you become confident in recognizing them.
At the end of this course it will not matter where it's lurking, in a crowded market, a busy auction house, dusty attic or online venue, you will be equipped with a tried and true way of classifying 'Fine Art'; and to separate it from 'Just Art'. Erin-Marie will share how she has found fine art lurking in some of the most unsuspecting of places, and will give you the tools to help you assess a great find.
This course is comprised of two lessons and is suitable for anyone starting out on investing in art or the enthusiastic collector who is keen on firming up their knowledge. Assessing art starts with the requirement to be able to distinguish the major painting and print making mediums. Firm in this knowledge you will then be able to go on to Erin Marie's more advanced course teaching her process for assessing the true value of fine art. An informed buyer is a smart buyer.
Lesson Plan
Each lesson starts with a 30 minute video from your expert tutor, which you can watch whenever you like.
After each lesson, practice what you've learned with an assignment and receive personalised feedback from your tutor. Each of which should take no longer than 2 hours.
1. Distinguishing the Different Painting and Drawing Mediums

This lesson will teach you the necessary knowledge and tools to recognize the difference between paintings and drawings; oil, acrylic, watercolour, gouache, graphite, charcoal, chalks and ink. You will learn how to recognise the mediums by learning about their development in history and be equipped to understand their relevance in evaluating a piece of art.

2. De-mystifying the Print Mediums

In this lesson Erin-Marie will unveil how to recognise the different print mediums, the process, the types and the edition numbers. You will learn how to recognise the major print-making techniques and their relevant value in the market. Erin-Marie will cover Intaglio, Stone Lithograph, Stencil, Offset Lithographs so that you can have a deep knowledge of the difference between the good, the bad and the utterly worthless. You will learn the difference between Limited, Original and Reproduction prints, and specific edition types such as Hors Commerce, Printer's Proof, Épreuve d'artiste and bon á tirer. Crucially you will learn to compare and contrast the market desirability of these mediums and how to spot the uncommonly rare from the commonly common.
How our courses work
You're going to love learning with us!
After you buy, you can start whenever you're ready
You'll have 2 weeks to complete 2 lessons, study at your own pace
You'll likely need 2 1/2 hours per lesson, but you can study whenever it suits you
You'll get expert critique from your tutor Erin-Marie Wallace BFA, MA, AU, USPAP(you'll be able to ask them questions too)
We'll pair you up with a group of like-minded classmates from around the world
You'll have access to the classroom, content and your classmates for life
You'll also gain certification
More questions? Take a look at our frequently asked questions.