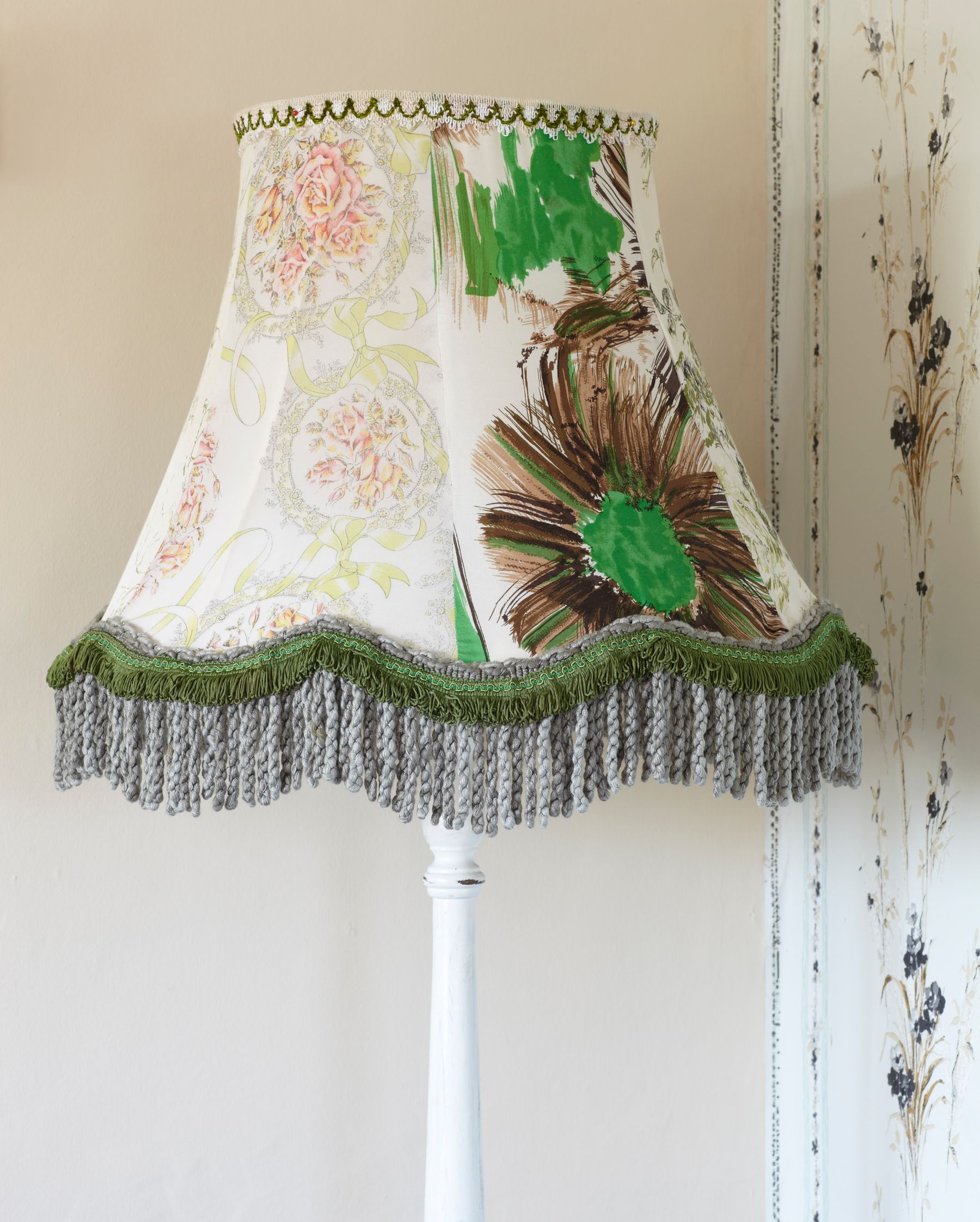 Upcycling: Lighting Projects
Learn to re-cover lampshades and to make your own lighting
How our courses work▲ TOP
You're going to love learning with us!
After you buy, you can start the course whenever you're ready
You'll have 1 weeks to complete 1 lessons, study at your own pace
You'll likely need 2 1/2 hours per lesson, but you can study whenever it suits you
You'll get expert critique from your tutor Juliette Goggin (you'll be able to ask them questions too)
We'll pair you up with a group of like-minded classmates from around the world
You'll have access to the classroom, content and your classmates for life
You'll also gain certification
More questions? Take a look at our frequently asked questions.
Watch a short preview▲ TOP
About the course▲ TOP
Well designed and strategically placed lighting can make a big difference to a room and on this Upcycling Lighting Course author author and product designer Juliette will encourage you to think about lighting in a different way, by upcycling some every day, kitchen objects. Many of the items she has chosen to use wouldn't be the most obvious choices, but you will be surprised at how effective these ideas can be in the right setting. These suggestions will be just the start of some really creative ideas of your own.

You can find many different styles of lampshades and there are lots of ways of re-covering them using different fabric options, as well as decorative and printed paper. The course will help you to remove old lampshade coverings from wire shades and replace them with new ones, using a sewing machine for the more complicated versions, but only a hot melt glue gun and a needle and thread for the simpler version, ideal for those who aren't comfortable using a sewing machine.
As well as indoor lighting, there is an outdoor option as well featuring a project for re-purposing a metal loaf tin. There is also an architectural scale model transformed as an unusual feature light, using miniature lighting bulbs and a transformer, more commonly used for model train sets and scale models.
After following this course you will have learned how to recover a variety of styles and shapes of wire lampshades, how to work with different materials and trims to give a more professional finish, as well as experimenting with feature accent lights, using architectural models or scale houses or card models.
Lesson Plan▲ TOP
Each lesson starts with a 30 minute video from your expert tutor, which you can watch whenever you like.
After each lesson, practice what you've learned with an assignment and receive personalised feedback from your tutor. Each of which should take no longer than 2 hours.
1. Upcycling: Lighting Projects

The course starts with some tips on working with vintage or antique lighting, when to get specialist help from a qualified electrician and what you can tackle on your own. There is lots of inspiration and ideas for repurposing kitchen items such as ceramic jelly moulds, metal colanders and salad shakers as light fittings. This is combined with using contemporary, decorative retro flex and filament bulbs to give a contemporary rustic look. Recovering wire lampshades are shown in detail and in a variety of shapes and sizes, from a drum shade covered with lace doilies, sewn very simply by hand, to more complicated coverings for lampshades using a lining and repurposed silk scarves. The correct application of haberdashery trims are shown to give a more finished appearance to the projects Drawing inspiration from architect's scale models is the idea behind using a lucky find to create an unusual lighting feature which can become not just a lighting feature, but also a changing miniature stage set Finally, a project to upcycle old metal loaf tins as wall sconces gives the opportunity to experiment with outdoor lighting.