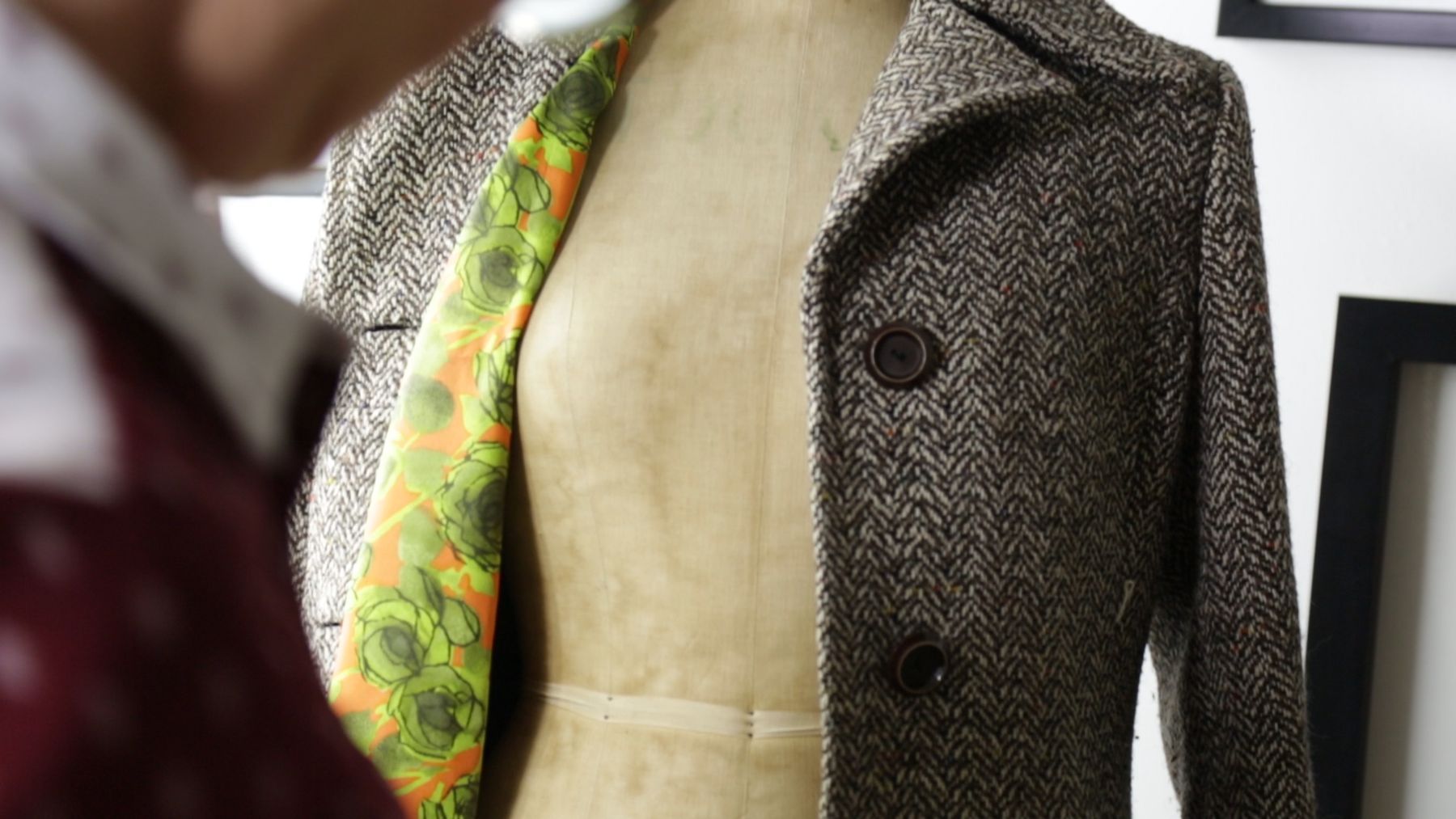 Upcycling: Vintage Textiles
How to upcycle vintage textiles projects from author and acclaimed crafts-person & upholster, Juliette Goggin
Upcyling textiles online course
How our courses work▲ TOP
You're going to love learning with us!
After you buy, you can start the course whenever you're ready
You'll have 1 weeks to complete 1 lessons, study at your own pace
You'll likely need 2 1/2 hours per lesson, but you can study whenever it suits you
You'll get expert critique from your tutor Juliette Goggin (you'll be able to ask them questions too)
We'll pair you up with a group of like-minded classmates from around the world
You'll have access to the classroom, content and your classmates for life
You'll also gain certification
More questions? Take a look at our frequently asked questions.
Watch a short preview▲ TOP
About the course▲ TOP
Collecting and using textiles is a fantastic hobby which is practical, useful and great fun. In this course author and acclaimed crafts-person will Juliette Goggin will inspire you to get out to local auctions, markets and car boot fairs to search for some vintage textiles to repurpose in your own home, or to wear. Textiles take up little space and you may be lucky enough to find them very cheaply, so building up a resource of lots of different pieces is really worth doing. The course will give you tips on what to look for in terms of both fabric pieces and also haberdashery trims and buttons. Plus ideas on storing and cataloguing a growing collection.
You will then find lots of projects and ideas which you can make from your own particular textile selection. You will learn to transform silk scarves, tapestry and tweed into cushions; and create fabric shopping bags from curtains, sacking or old vintage linen tea towels ,with handles made from webbing straps and leather belts. Projects start easily with simple patchwork cushions to more challenging projects involving detailed sewing, cutting a pattern and even creating a tailored fit by relining a vintage coat. Here you will find the step by step videos especially useful in explaining the techniques involved. You can replay them as needed to create your own projects. Varying options are given so that if you cannot find exactly what is shown in the lesson, then you can find ways of creating your own versions, with your own signature and creativity. If you have been meaning to make some unique cushions for your home, fancy making a few fabric bags to take to the shops or the beach, or get really adventurous and return a tired old coat into a modern, couture fashion piece then this is the course for you.
Lesson Plan▲ TOP
Each lesson starts with a 30 minute video from your expert tutor, which you can watch whenever you like.
After each lesson, practice what you've learned with an assignment and receive personalised feedback from your tutor. Each of which should take no longer than 2 hours.
1. Upcycling: Vintage Textiles

The course guides you through what textiles to look for and where to find them, plus tips on what to avoid. A suggested list is given to indicate how you might use individual types of fabric, as well as buttons and haberdashery. The first project is a simple patchwork cushion, followed by repurposing a silk scarf as a cushion, including tips on how to make the fabric more hard wearing. This is followed by ideas on a selection of textile bags in varying styles from small bags made from linen tea towels and featuring webbing, or textile belts as handles, to larger shopping bags with a gusset and a selection of short or long messenger style handles. Suggestions are made to use old leather belts for added strength. The last project is more detailed but very rewarding. An old, but previously good quality tweed coat with a ripped lining found in a charity shop is remade with a new, bespoke pattered lining which completely transforms it from a cheap, tired garment to a fabulous new coat worth far more than you would have paid for it originally