Beer-lovers to quench thirst for knowledge with NEW Craft Beer Course
By Juliette Perry •
Beer fans can now feed their passion with online course led by world- renowned beer sommelier Matt Simpson.
Budding beer aficionados looking to wow their friends with impressive craft beer knowledge have help at hand thanks to the launch of a new online course.
Dedicated to teaching you all there is to know about the world of ale, directly from leading industry expert and Beer Sommelier Matt Simpson, it's the ideal gift for ale enthusiasts this Christmas.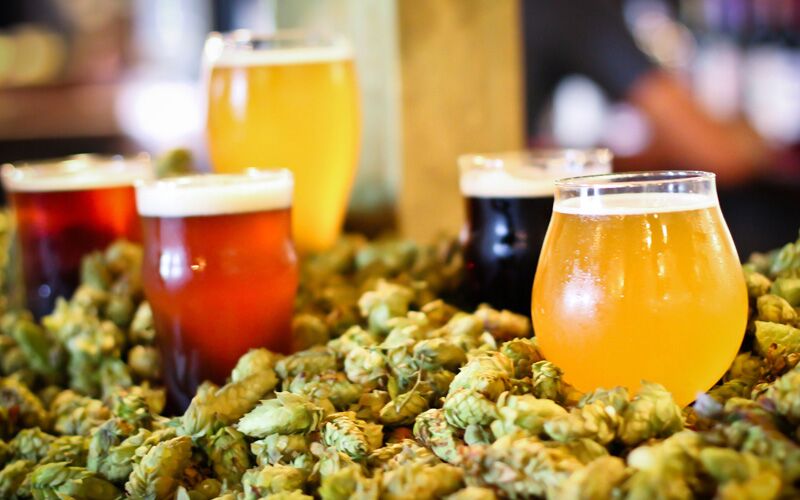 Perfect for keen learners and beer lovers alike, the new Craft Beer course, launched by leading online learning provider Learningwithexperts.com, is designed to take you through the entire craft beer process; covering everything from the history of beer and how it's made, to different beer styles and the intricate art of beer and food pairing. Best of all, the course takes place entirely online, enabling beer enthusiasts to study from the comfort of their own home at a time and a pace of their choosing.
Having been involved with craft beer for over two decades, Matt's renowned beer accolades include teaching Beer Education 101 at Atlanta's Emory University, acting as a judge at the Great American Beer Festival five years running, being an award-winning homebrewer and owning one of the largest, most robust beer cellars in the world; as well as holding BJCP Judge and Siebel/Doemens Beer Sommelier Certifications.
With four different modules taking around two hours each to complete, Learning with experts Craft Beer course is designed to be completed over the course of a month at a time and pace that suits the student entirely; the perfect way for those with full-time jobs to learn the intricate art of home brewing in their spare time. The course also lays the foundations for a potential career in the industry as a craft brewer or beer sommelier; a great start for those looking to break into the industry.
For $99 every student has access to an online classroom where they can interact with other classmates and they get lifetime access to course content. If they upgrade to the $215 course they'll be able to get in touch with Matt, giving direct expert support when it's needed.
For more information on the full range of courses offered please visit www.learningwithexperts.com.
Stay updated
Receive free updates by email including special offers and new courses.