Have you always wanted to know how your favourite brew is made? Or perhaps what other competition is out there yet to be tried. Get ready to discover the rainbow and try as many beers as you can (whilst still standing).
In 2017 there is now such a wide range of flavours and styles available of craft beer that you will need a few months to learn which of those is to your taste. Whether its a sour gose or a light floral golden ale there is bound to be one out there for everyone. Beer tastings are brilliant for a fun day out or even better, make a weekend out of it and get away.

Listed below are some of the main UK Beer Events in 2017 to put in your diary. And a key tip from me to you, tasting beer is just like tasting wine, but forget about spitting it out!
Do you require some insight and learning before hand? Click here to view our brand new Craft Beer course.



October
18-21 October
Steel City Beer Festival, Kelham Island Musuem, Alma St, Sheffield, S3 8RY.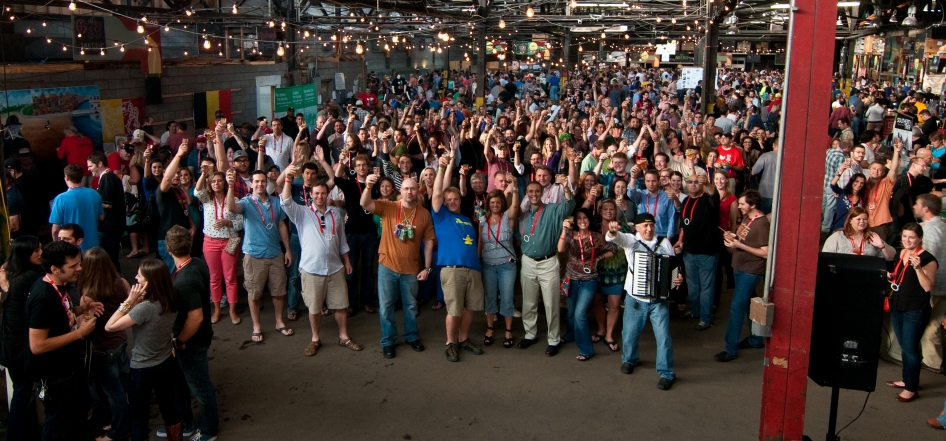 If you live in the northern city of Sheffield, then this is one beer craft tasting you don't want to miss out on. With over 200 real ales, craft beers, traditional ciders and perries you will have endless supplies to taste. And if all of that beer is making you feel like you need some food, your in luck. With street food traders, stalls and live music your in for a good time.
19-21 October
Falmouth Beer Festival, Princess Pavilion, Melvill Rd, Falmouth, TR11 4AR.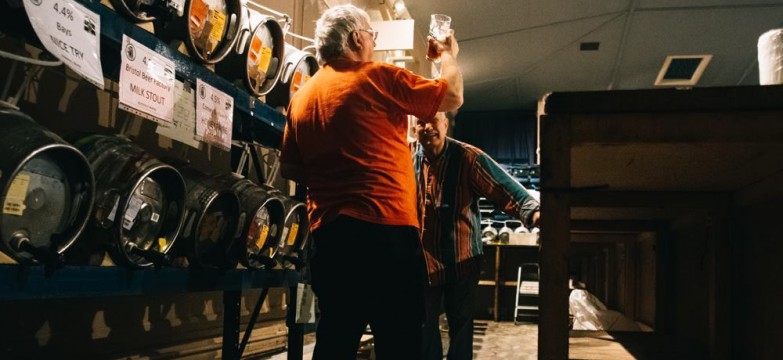 The Falmouth Beer Festival will be providing more than 200 mouth-watering real ales, ciders and perries for you to delight in! If this doesn't make it sound worth the trip, you'll also have plenty of 'pub grub' to tuck in to and live entertainment throughout the festival. Ah and one more thing, for those unlucky designated drivers, your drinks come free so bottoms up!
20-22 October
Craft Beer Calling, The Boiler Shop, Sussex Street, Newcastle upon Tyne, Tyne and Wear, NE1 3PD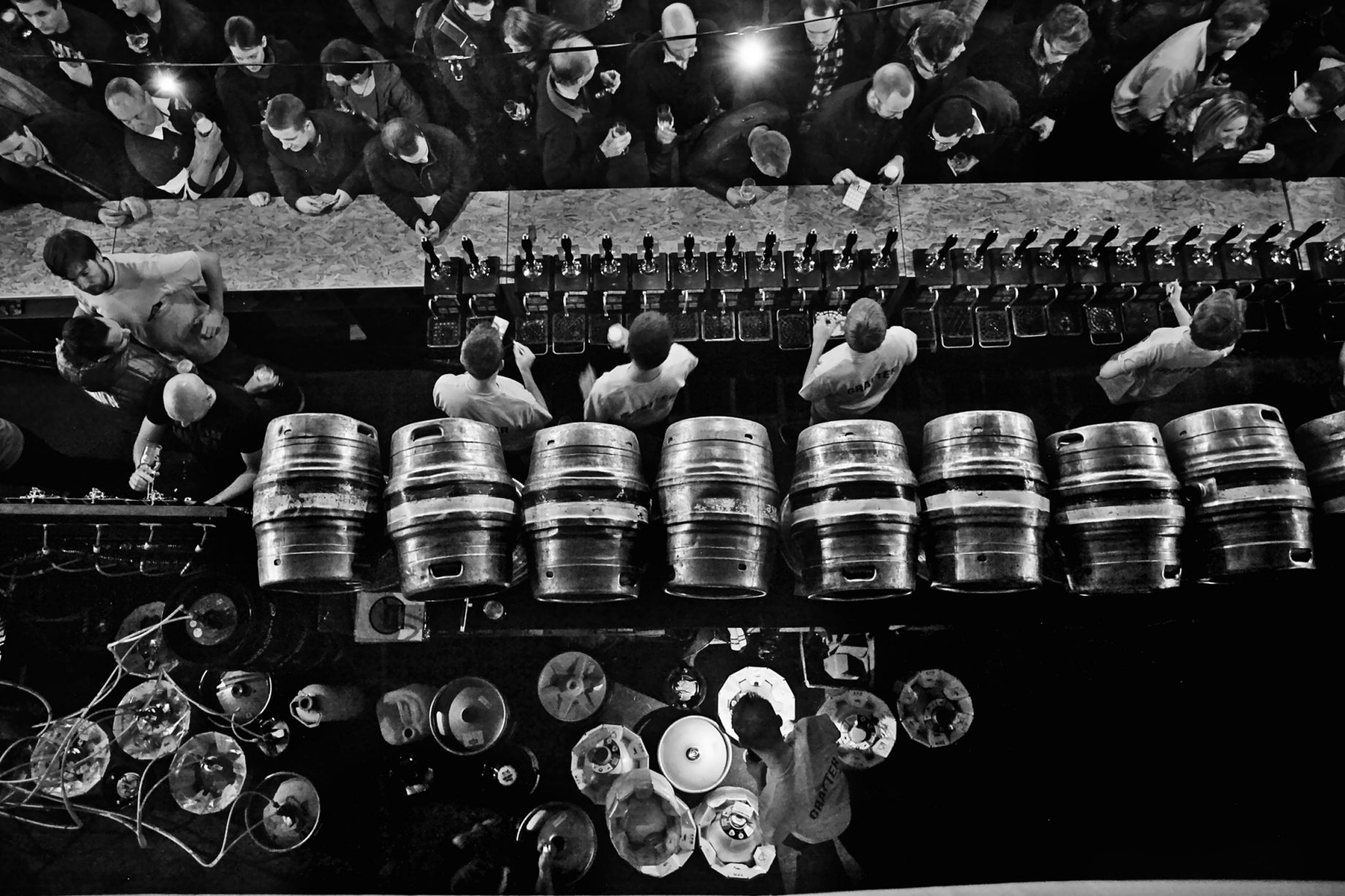 You can tell how good this Craft Beer tasting event is even from the photo. Craft Beer Calling put on an assembly of some of the worlds leading craft breweries all under one roof. Allowing you to keep cosy in those northern temperatures and enjoy a fresh pint.

21 October
German Beer Festival, Brangwyn Hall, Swansea, SA1 4PE.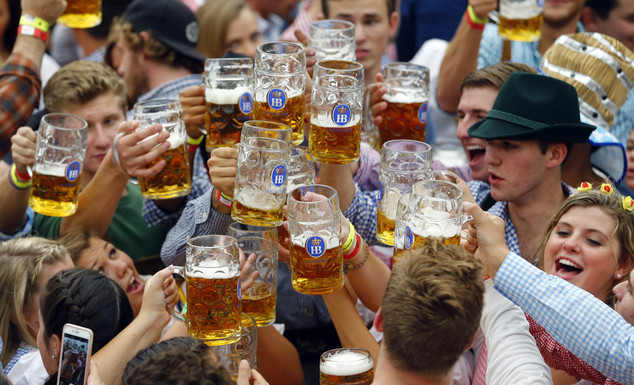 If anyone knows how to drink when it comes to beer the Germans are the experts. Drinkers will be spoiled for choice at this month's Swansea Bay Beer & Cider Festival, with 122 real ales and 54 ciders and perries on offer. How will you choose?

Included in this offering you will also have the chance to try many beers from Swansea and south Wales. It's to be said that this has transformed over the past few years with dozens of new microbreweries being launched to quench a consumer thirst for new and original beers.
25 October
Wandsworth Common Halloween Beer Festival, Le Gothique Restaurant & Bar, Royal Victoria Patriotic Building, John Archer Way, Windmill Road, London, SW18 3SX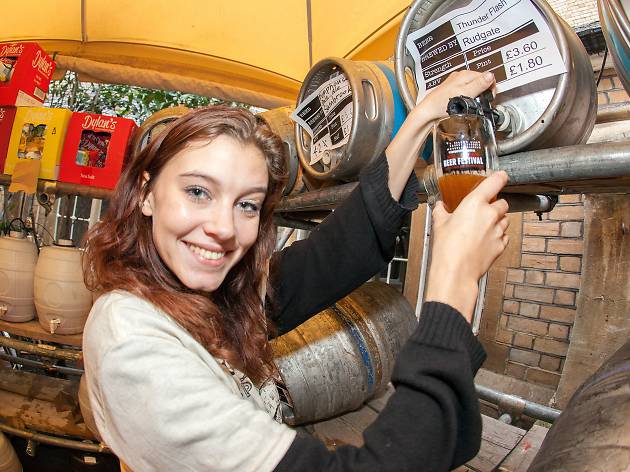 Rumour has it this is Londons favourite beer festival and lucky for all their devoted festival lovers, it is back! With live music on Friday and Saturday night, street food on offer and loads of new beers and more ciders than ever before this festival year after year is one to not miss out on!

26-28 October
Craft Beer Calling, The North East Brewers Market Palace of Arts Exhibition Park, Newcastle.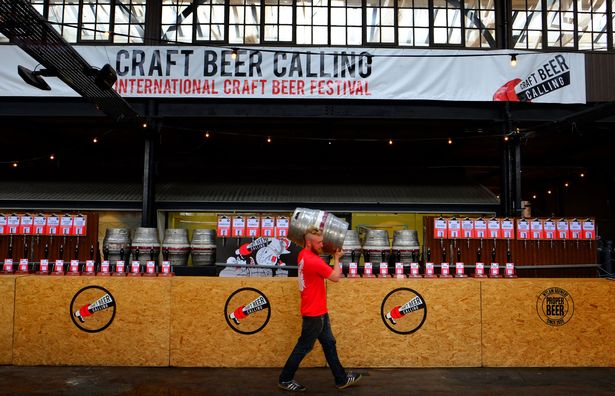 If ones thing for sure that is that the people of Newcastle love their drink. By 11am on the weekends, you will be sure to see all the bars of Grey Street or Jesmond taken over by students, football fans or women of all ages. So why not gather those people in one place full of the one thing they all share in common, their love for alcohol.
With over 60 leading craft breweries and 300+ national and international cask and keg beers they are sure to have a good time. All of this accompanied with meet the brewer sessions, world class DJS, a gin palace, plus a indulgent street food market to ensure those stomachs are lined with food.
26-28 October
Birmingham Beer Festival, Custard Factory, Gibb Street, Birmingham, B9 4AA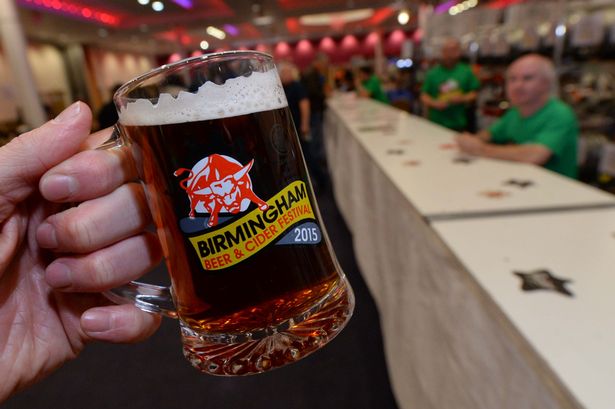 A craft beer tasting for one day? That's never enough! The Campaign For Real Ale (CAMRA)'s Beer & Cider Festival runs over the course of three days giving you and your friends plenty of time to do what we love doing to most, tasting the range. With more than 200 real ales and ciders and perries, you are certain to find those you love and those you hate.

Keep your eyes peeled for November and December 2017 dates coming soon!
Stay updated
Receive free updates by email including special offers and new courses.