Our 10 Recommended Gardens For You To Visit

So which gardens are on your list to visit this year? I decided to put together a list of some of my favourite larger gardens which I think should be on everyone's agenda at some point. Personally I enjoy small, private gardens where the gardener's influence and love of plants dominates.

These are all large gardens, mostly managed by organisations, however they have managed to retain superb levels of plantsmanship and offer something to the visitor. All of these are gardens I've enjoyed and are on my list to return to whenever the opportunity arises.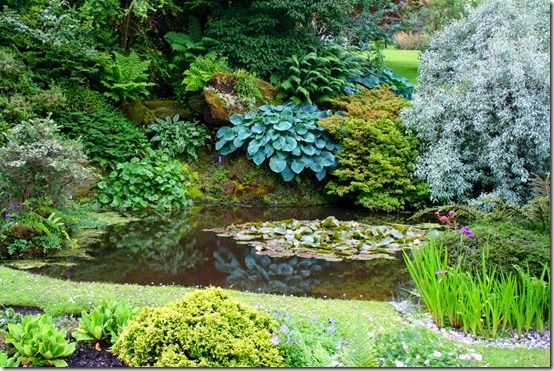 On the Isle of Bute, off the West Coast of Scotland these spectacular gardens are within the 'policies' (Scottish word) of Mount Stuart.
In other words the pleasure grounds that surround a mansion. Woodland gardens, wildflower meadows, naturalised flower bulbs and a fine collection of plant material both native and exotic.
Scotland's west coast gardens are renowned for their ability to grow more tender species due to the warming effect of the Gulf Stream.
Beautifully landscaped areas are surrounded by fine planting combinations. Expect superb foliage nurtured by clean air and fertile, moist soil. Don't miss the lime (tilia) avenue.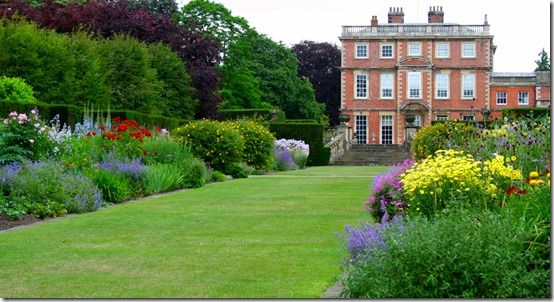 Amazing gardens created in the 1920s, famous for the incredible double herbaceous border; one of the longest in Europe. I've only visited in summer when this is at its peak.
Very good Rose Garden and a series of other themed gardens Next time I plan to visit a little earlier to see the National Collection of cornus, flowering dogwoods and to spend more time exploring the fine collection of trees.
I remember particularly good specimens of Acer griseum.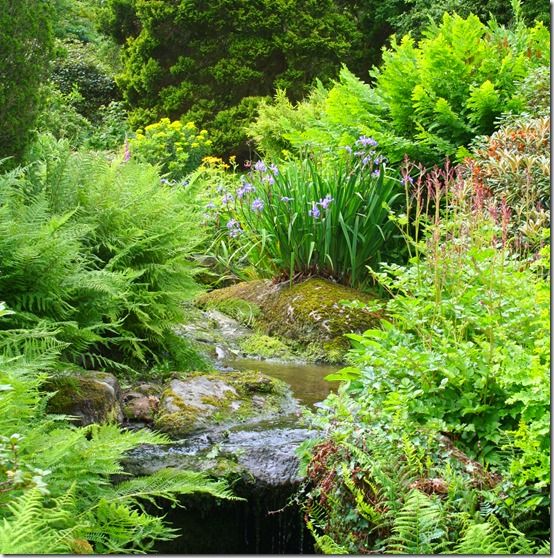 Holehird gardens enjoy a glorious position in the heart of England's Lake District overlooking Lake Windermere.
They are run by the enthusiastic Lakeland Horticultural Society and despite their scale (17acres) they retain the atmosphere and style of a private garden.
Expect amazing variety in the planting, plenty of woodland treasures and lots of rare and unusual subjects.
Holehird has three National Collections: meconopsis (blue poppies), polystichum (ferns) and astilbe. An unpretentious plantsman's garden with gardeners ready to share their love of plants.
The Old Vicarage, East Ruston, Norfolk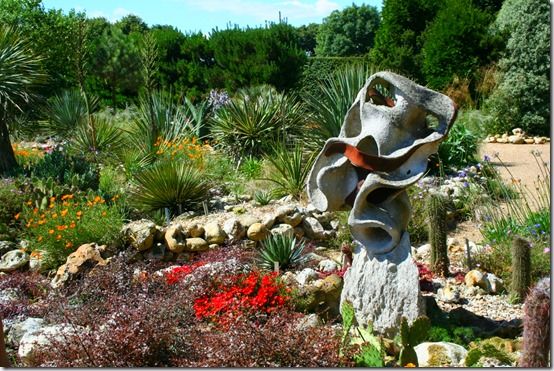 A private garden like no other created in the 1970s by Alan Gray and Graham Robeson.
Only a mile or so from the North Sea in Norfolk on the east coast of England this 32 acre garden is a treasure trove of over 20 gardens from desert to tropical, minimalist formal to exuberant naturalistic.
The wealth of plant material, attention to detail and extravagance of the garden is mind-blowing. It is impossible to take it all in on a two hour visit: wander and enjoy.
The Beth Chatto Gardens, Essex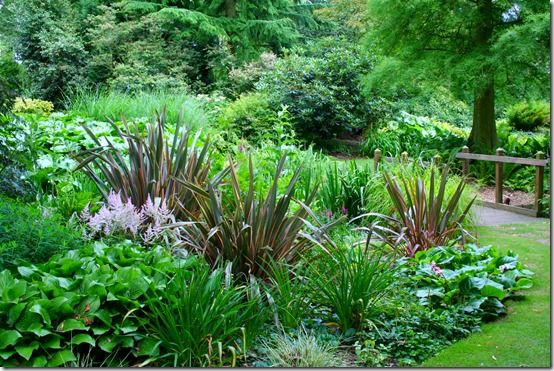 These amazing gardens reflect a lifetime's work in plant selection, growing and the achieving wonderful planting combinations.
Beth's books, The Dry Garden, The Gravel Garden and The Damp Garden come to life here; demonstrating the stunning effects of getting the right plant in the right place.
This garden is a lesson in planting design: big island beds, great colour balance, changing vistas and a journey of exploration. Incredible variety of plant material, particularly perennials.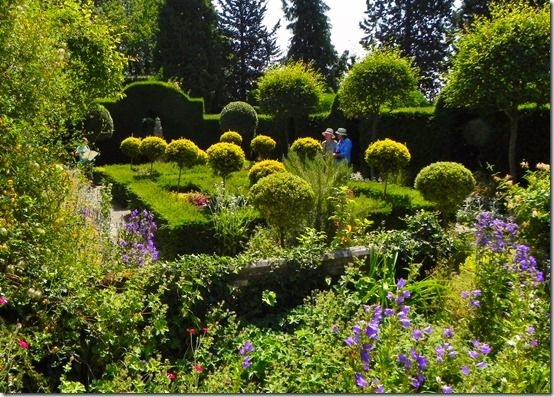 Sir Roy Strong's garden is a contrast to the others on this list. Visits are by appointment and the garden is mainly formal: a series of vignettes featuring topiary, statuary and theatrical staging.
It is a tapestry of his life with his late wife the designer, Julia Trevelyan Oman created over 40 years.
Around twenty garden areas are inspired by their world of opera, theatre, ballet, films, history and Italian architecture. It is one of the largest private formal gardens created since 1945.
It is not a plantsman's garden, but whether you like it or not it is a wonderful reminder of the origins of garden design.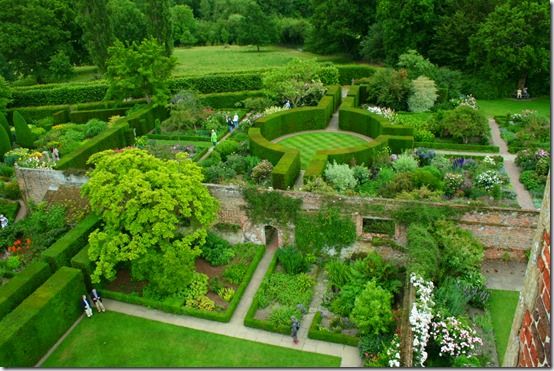 In a way the forerunner of The Laskett. Sissinghurst Castle garden created by Vita Sackville-West and Harold Nicholson.
He was responsible for the formal structure, she the exuberant, informal planting. Sissinghurst is probably the National Trust's most visited garden, but do not let that put you off. There is more to it than The White Garden.
Climb the stairs to her writing room in the tower and just absorb the carpet of garden rooms laid out below. Sissinghurst has a satisfying melancholy, a beautiful frustration; that's how it made me feel and I yearn to return.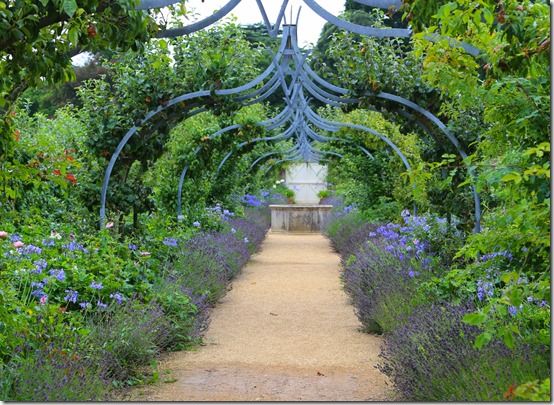 Cross Solent Water from the south coast of England to the Isle of Wight to visit the country retreat of Queen Victoria and Prince Albert.
This is not a royal palace, it was their private home, away from London and The Court. It is famous for its Italianate terraces, laid out by Prince Albert, and its amazing formal bedding schemes.
However there is more. A fine collection of mature trees planted by the Victorians including superb cork oaks, Quercus suber, allowed to grow without the harvest of bark for cork production.
The walled garden is a must for its vegetables, fruit and flowers for cutting. Definitely worth a day's exploration and underestimated as a must-see garden.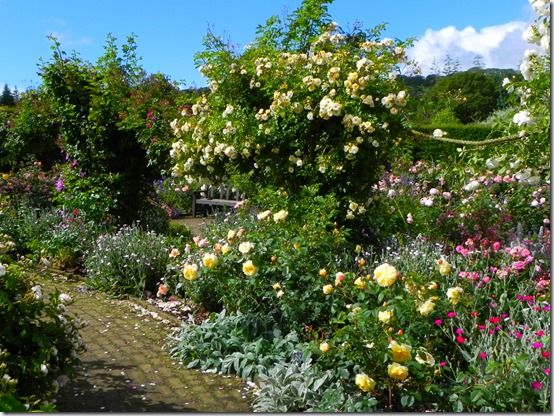 The Royal Horticultural Society's garden in Devon is a must whatever you are into in the world of outdoor gardening. Fine trees and shrubs revel in the damp, mild Devon climate on fertile soils.
Superb dogwoods, both flowering and foliage, stewartias, liquidambars, acers, and just about anything you want to see a fine specimen of.
For those that like the prettier, more floriferous aspect of gardens, the rose gardens are superb, the cottage garden, and the vegetable and cutting gardens.
Rosemoor needs at least half a day, ideally a whole one. Be prepared to walk and explore; great food too.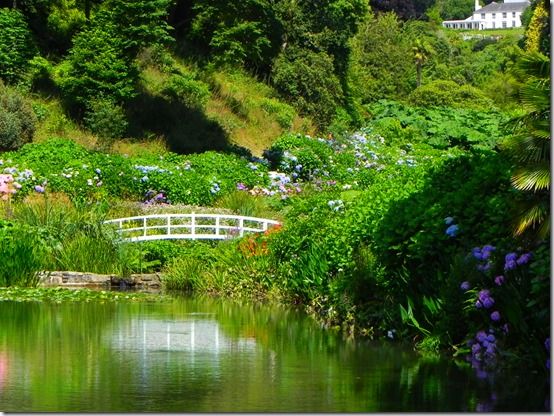 Often compared to the setting for Daphne du Maurier's Rebecca, Trebah is a classic Cornish Ravine garden, plunging down a sheltered, steep-sided valley to the sea on the south coast.
The climate is mild and favoured enabling tender and exotic species to thrive: palms, tree ferns, bananas creating a jungle effect.
When Major Hibbert and his wife first bought Trebah he imagined this would be a relaxing place to retire and look at the view. He was unaware of the historic treasure that lay below the house. After years of tireless restoration and development Trebah is one of the UK's favourite gardens.
Four acres of hydrangeas bloom in late summer. Gunneras tower overhead. Rhododendrons, azaleas and magnolias colour the spring. The great thing about this garden is its friendly, family atmosphere.
My kids loved it and everyone embarks on a childhood adventure as they head down through the trees to the cove. A garden to discover your love of plants and a passion for gardening.
Picking ten gardens is challenging. I know many will be saying "Why didn't he mention…." So over to you. Tell us about your top UK gardens to visit in 2015 – I'll put them on my list.
Stay inspired
Get FREE Gardening tips and ideas from our experts in your inbox.