What To Consider When Planning A Swimming Pool
When we first moved to a house with a large garden, the first question from the children was, "can we have a swimming pool?"
I must admit I was tempted; I am a keen swimmer and would certainly have been the one that would be most likely to use it regularly. Fortunately what put me off at the outset was lack of level ground: - we live on a hill.
Also, more importantly, lack of cash. The onset of winter shortly after we moved in reminded me that I do not live in ideal climatic conditions for an outdoor pool.
If I lived somewhere with longer, warmer summers then I might feel differently.
So assuming you have the resources and the space what should you consider before installing a swimming pool?
1. Firstly, will you use it?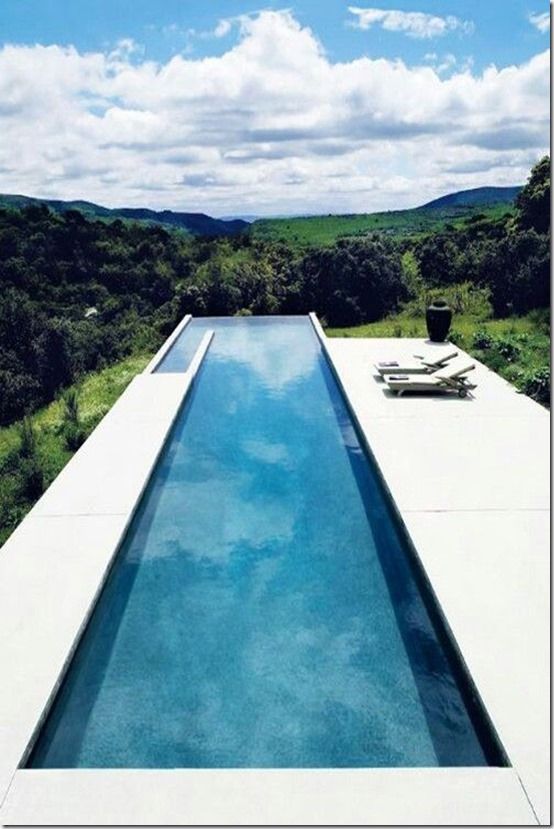 Or at least use it enough to justify its existence. If your weather isn't consistently warm and sunny are you hardy enough? Can you be bothered to drag a cover off the pool every time you want to use it?
2. Have you got the ideal site: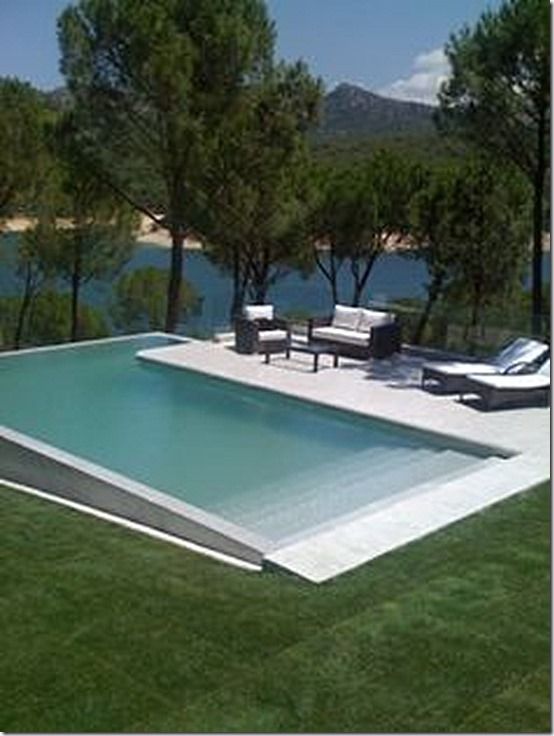 Open but sheltered. Away from deciduous trees that will shed their leaves. With easy access to changing facilities and close enough to the house for convenience.
You will also need to connect services the site: water and electricity. How easy and costly will that be?
3. What will you use the pool for?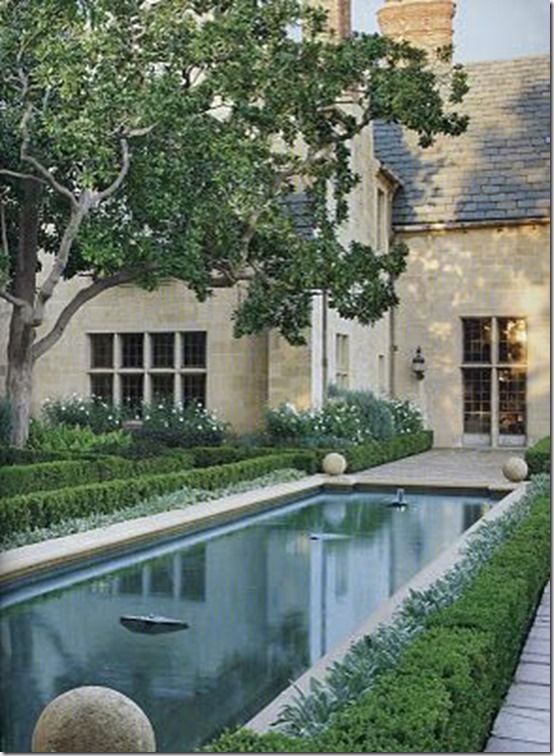 This will influence its shape and size. If it is just for a quick cool-off dip and a focal point to lounge around then a curved or shaped pool is a possibility.
If you want it for serious swimming exercise then it needs to be big enough, deep enough and ideally rectangular. This was a major factor that put me off. A pool less than 15 metres, 50 feet long, is not a good place to swim.
4. Are you prepared for the cost?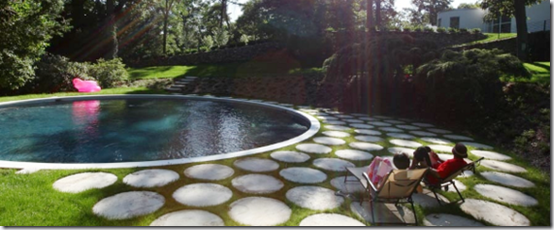 Not only of installation but also of on-going maintenance? Is that something you are prepared to do yourself, or will you employ the services of a maintenance company?
5. What will the impact be on the garden?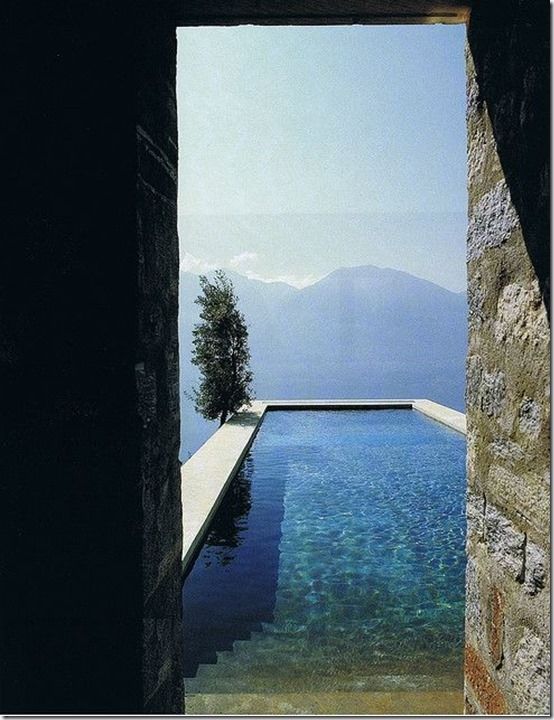 If visible from the house, will it be dominant and obtrusive?
A typical aqua blue swimming pool is pretty startling on a cold, grey day and looks out of place in a traditional country garden. It may be more inkeeping in a contemporary or Mediterranean setting.
6. You could consider a pool of a different colour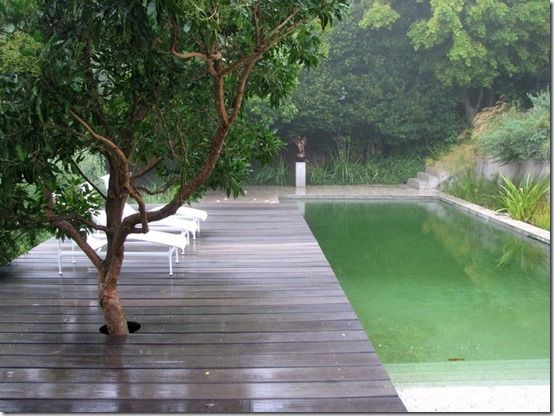 It doesn't have to be blue. A natural stone, soft terracotta or clay coloured lining may be far easier to incorporate in your garden design.
Will you use a traditional concrete construction, fibreglass or one of the various vinyl liners available? These are more frequently used today.
7. Natural or Chemical?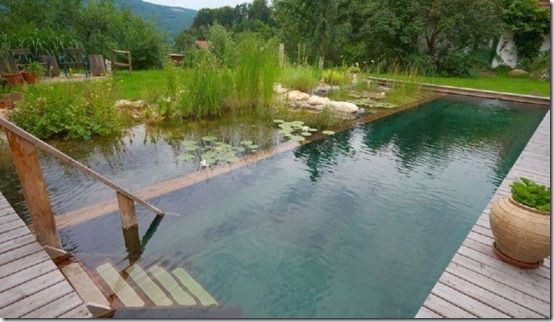 Have you considered a natural freshwater swimming pool or swimming pond http://www.naturalpoolsuk.com/ ? These are becoming far more popular.
They definitely sit more comfortably in a naturalistic setting, but this is not the only possibility. Contemporary designs can be stunning.
No chemicals are used because the water filtration is achieved by aquatic plants. Much nicer to swim in; the only disadvantage: cold water!
8.will IT impact on the value of your house?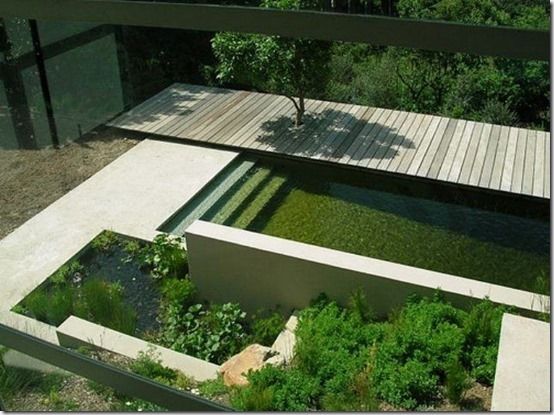 A swimming pool may or may not add value. It can be a selling point or it can be a disadvantage.
Your swimming pool could put off a buyer that does not want the bother or cost of a swimming pool.
9. What will be the implications if you change your mind?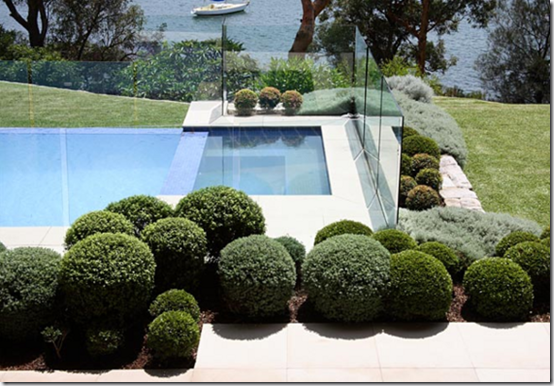 Removing or filling in a swimming pool can be as difficult and costly as installing it in the first place.
You can't just fill it in and plant in that location. You will have drainage to consider so the structure of the pool usually needs to be removed and soil, a lot of it, imported to fill the hole.
10. So, if I haven't put you off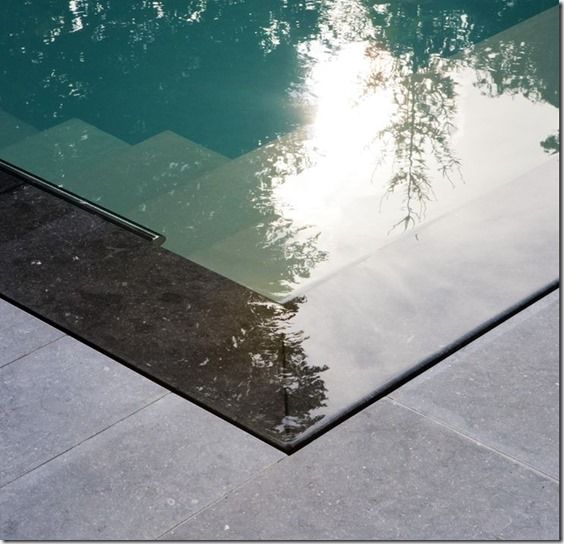 Find yourself a good designer and get a specification sheet drawn up by an independent swimming pool engineer to include all the plant machinery and the materials you want to use.

This will mean every contractor will be quoting for exactly the same thing, otherwise it will be impossible to get a like for like quote. 

This one bit of advice alone could save you tens of thousands of dollars alone.

Consider keeping the pool a constant depth. I would recommend  4ft deep (1.2m) This is deep enough to swim in without scraping your knees and will halve the cost of your pool both in construct costs and in heating bills. 

The only disadvantage to this is that you should have a 'no diving policy' for the kids, but they will soon get over this.

If you want an electronic pool cover you will need to keep the pool rectangular, but this is also better if you want to use the pool for exercise and games like water volleyball

Using a darker colour on a rectangular pool can also help disguise its use when situated close to the house.  If planned well, it can be designed to look like a formal pond when not is use.

Avoid 'Roman Ends' or  putting the steps in the centre of the pool as this ruins the ability to do lengths when exercising. Instead put them to one side so you can do racing turns without them getting in the way.

Always ask to see examples of contractors previous work in real life situations and try and talk to other pool owners to share their experiences before you take the plunge.

Do the contractors belong to a professional body?  If they do, check to see if they are covered by an indemnity policy just in case they go bankrupt.  Some professional bodies cover the cost of finishing the pool for the original agreed price.

Consider:

USA The Association of Pool & Spa Professionals USA Florida Swimming Pool Association UK BSPF | The British Swimming Pool Federation UK SPATA AU SPASA | Swimming Pool and Spa Alliance

Finally find an expert you can really rely on to do a good job and deliver a swimming pool that meets or exceeds all your expectations.
Stay updated
Receive free updates by email including special offers and new courses.