Our Recommendations For Those Gardening Tools You Shouldn't Be Without!


There is a vast array of garden tools to choose from. Making the right choice can be difficult, especially if you are new to gardening and have not used some types of tool before.




Some tools make light work of garden tasks, regardless of your strength and ability; others are heavy, difficult to handle and make life hard work.




Never buy entirely on price: many cheap garden tools are badly designed, heavy, awkward to handle and not as strong as they look. Here are my thoughts on essential garden tools, and what to consider when choosing them.




Garden Spade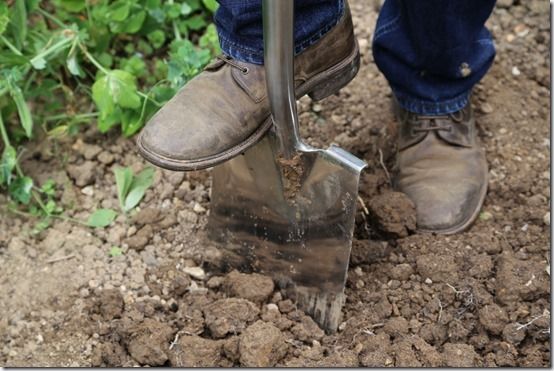 Firstly a word about spades. Don't feel that you have to buy a standard full-size digging spade. You may be better digging with a good quality border spade, especially if your soil is heavy. Less weight on the spade means less stress on your back.
The most important thing is that you are comfortable with the weight and the handle is the right length for your height. Some manufacturers offer longer handles and personally I favour a good quality, standard wooden grip.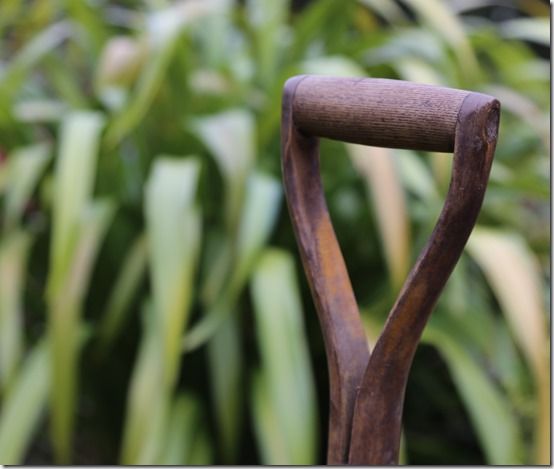 Better quality spades and forks have "strapped" handles. In other words strips of steel extend up the handle from the socket. This is a much more durable construction and avoids the risk of breakage where the handle joins the head of the tool.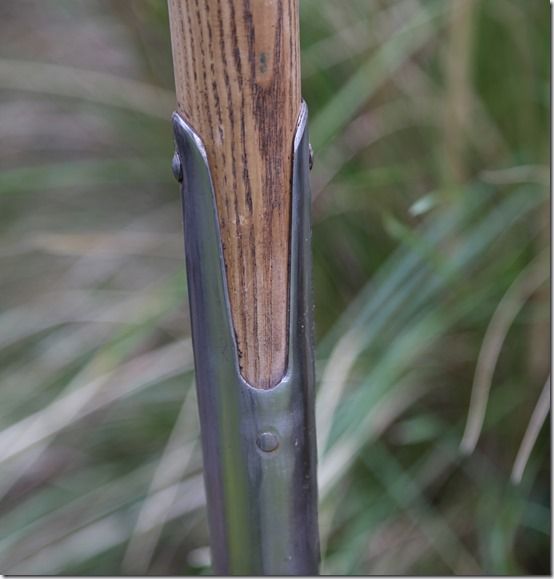 I have several digging spades which I use early in the year on the vegetable plot and when digging our roots or lifting turf.
However, the spade which gets most use is my stainless steel transplanting spade. This has a narrower, trowel-like head which is brilliant for digging holes to plant between other subjects.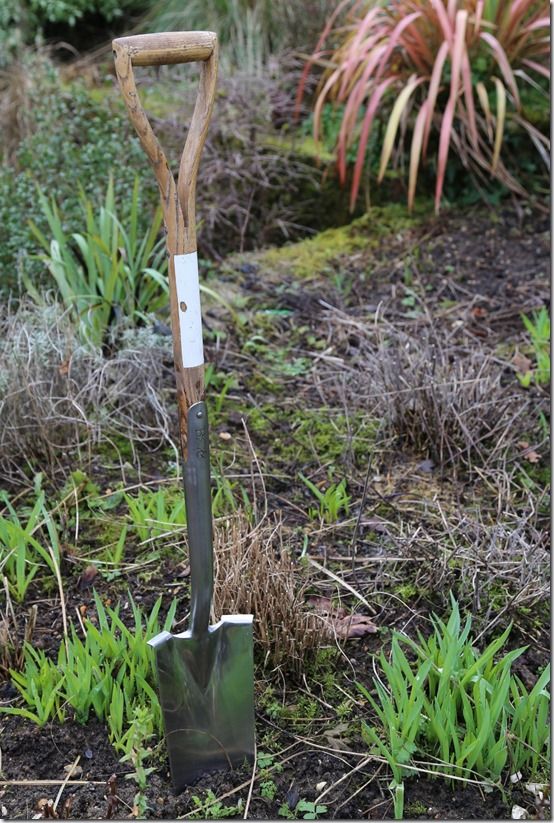 It is ideal for planting bulbs, potatoes and for lifting and transplanting. I also use it for digging out brambles and deep rooted weeds and for shovelling growing media into pots and containers. I rate it as the most versatile of digging tools.
Dutch Hoe
The other cultivating tool I would never be without is a standard, long-handled Dutch hoe. A good quality stainless steel one is worth the investment and it is the best method of weed control if you get into the habit of using it from early in the season.
If you hoe through those annual weed seedlings each week, you won't have that back breaking job of bending down and pulling them out, or the expensive and risky process of applying herbicide.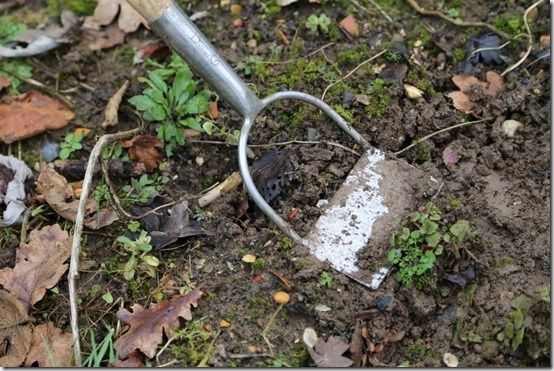 When it comes to cutting tools there are three essentials every gardener should have: excellent secateurs or hand pruners, a quality, light pair of loppers and a light, well designed pair of hedging shears.
gardening gloves
In addition I always recommend you wear a good pair of gardening gloves; you need several so that you've got the right ones for the job and the weather conditions. Cheap, uncomfortable gloves will put you off wearing them for life.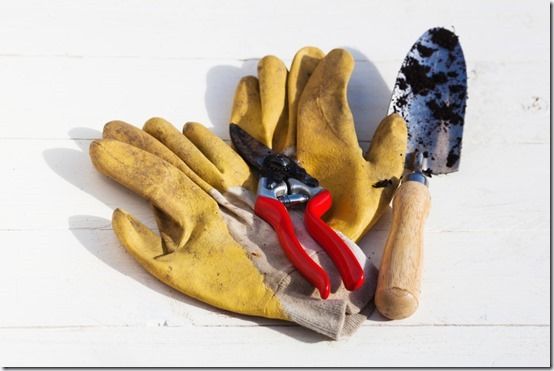 secateurs or hand pruners
Firstly secateurs or hand pruners. I would choose bypass over anvil, Bypass are the ones that have blades that cut more like scissors.
Anvil hand pruners are the ones that have one blade that cuts down onto a flat anvil; they are better for cutting thick dead stems; but I would choose loppers for that task.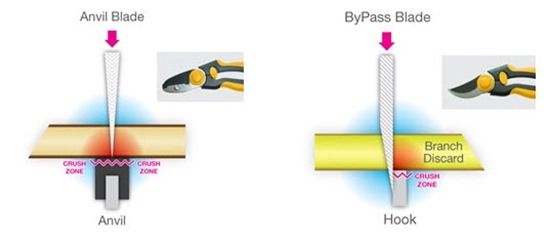 Anvil hand pruners are the ones that have one blade that cuts down onto a flat anvil; they are better for cutting thick dead stems; but I would choose loppers for that task.
For many years professional European horticulturists have favoured Swiss made Felco and I am still a devotee. They are made to last a lifetime; I've had one pair for over 30 years. All parts are replaceable.
I know Japanese horticulturists favour Okasune pruners; they are similar in style and perhaps better at lighter tasks rather than pruning shrubs and roses.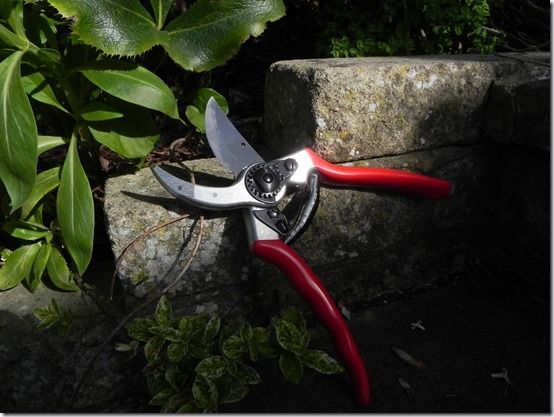 Ratchet or geared loppers
Loppers are ideal for reaching up and for reaching down into the middle of shrubs and roses. I never used to use them, but now I wouldn't be without them.
They give you more leverage enabling you to cut through branches you would never manage with hand pruners. Be prepared to spend a bit more and get light, strong, quality loppers.
The ones with extendable handles are excellent if you buy good ones; cheap ones are a waste of time. Anyone with difficulty gripping should get a pair.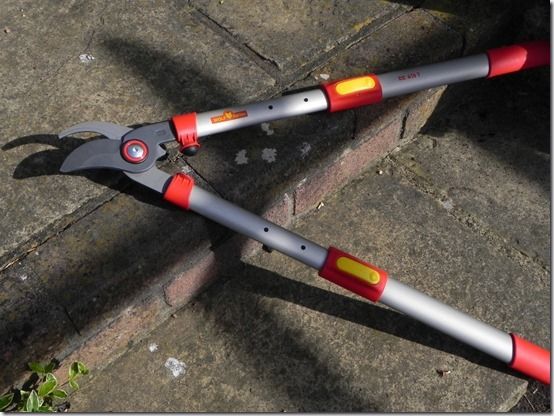 Ratchet or geared loppers are brilliant for thicker drier branches and for anyone with less strength. They enable you to cut through in stages, opening the handles and gaining additional leverage with every cut. You will be amazed what you can get through with a pair of these.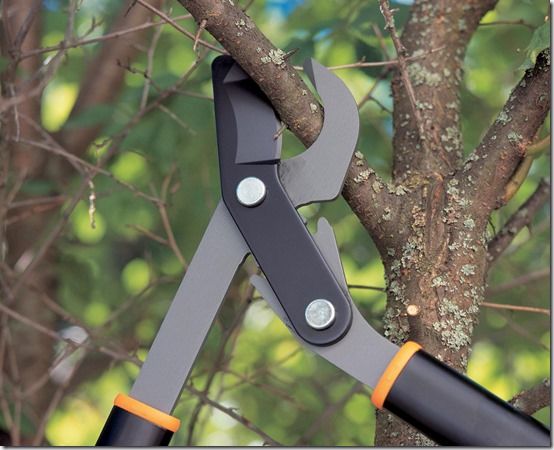 hedging shears
My last essential is a light, quality pair of hedging shears, even if you haven't got a hedge. Theoretically there are separate types of shear for grass and for shrubby material.
I use my hedging shears for long grass around the base of trees, cutting back naturalised bulbs and long grass on the bank and to prune those shrubs that benefit from a light trim: heathers, potentillas, spiraeas, boxwood and so on.
I occasionally use them on the hornbeam hedge. Light and well balanced are what you are looking for with good blades. Heavy shears are perhaps the most unpleasant garden tools to use.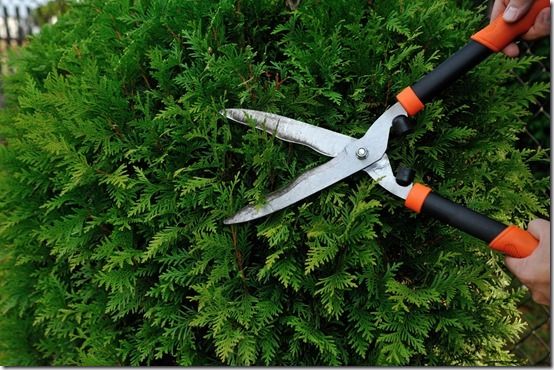 Now is a great time to review your weapons before you set forth into the garden, armed and dangerous. Chances are, if you find gardening hard work, you haven't got all the right tools for the job.
Time to do something about it.
Stay inspired
Get FREE Gardening tips and ideas from our experts in your inbox.