A better place for growing vegetables: VegTrug on the veg. plot
By Andy McIndoe •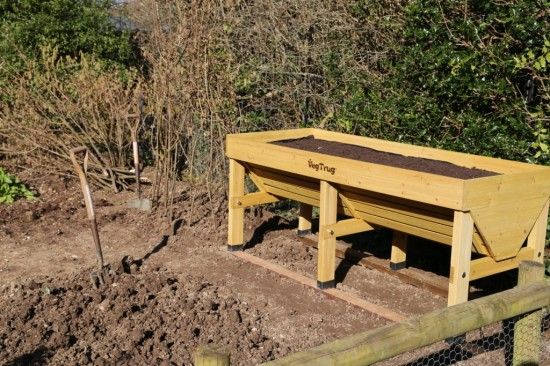 A fine spring weekend and I've set up my medium VegTrug down on the vegetable plot. This may seem a strange decision as I have no shortage of ground in which to grow vegetables. However, although my soil is light, sandy and very well drained some crops just don't grow that well. The surface of the soil dries out quickly which can hinder germination. I also have problems with small slugs and other soil pests that nibble away at root crops. So having a VegTrug gives me the opportunity to have a better growing environment and more control.
I've sited the VegTrug at the back of the plot in front of a holly hedge. This isn't the obvious place from an access point of view, but it does mean that it won't be shading other crops that will grow in front of it. Although the ground is quite firm when it is compacted I've used two wooden beams beneath the feet of the VegTrug. This was the easiest way to get it level and to prevent it from sinking into the soil.
I've filled my Vegtrug with multi-purpose growing medium that contains loam. This is better for water and nutrient retention and has a good structure to support crops. I used 6 x 60 litre bags of growing medium to fill the VegTrug. I chose a growing medium that was truly multi-purpose because I want to be able to sow seeds directly into it. It's worth checking this before you start. Many types of growing media today contain large proportions of green waste making them unsuitable for sowing seeds.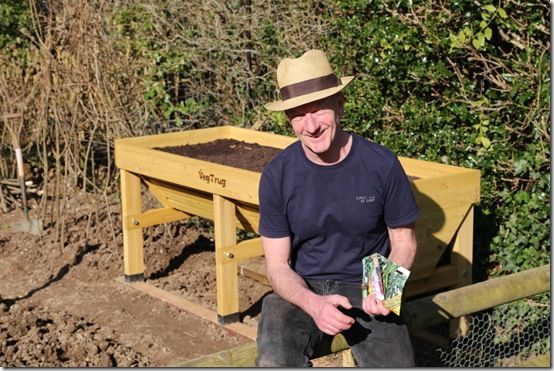 Since I set up my VegTrug it has occurred to me that I could sow some veggies in the trug and then transplant the plants onto the plot. In other words I would use it as a nursery. This would keep beans, courgettes and other vulnerable plants out of the soil in the initial stages. I have a cover for this VegTrug so I would be using it as a sort of outdoor propagator.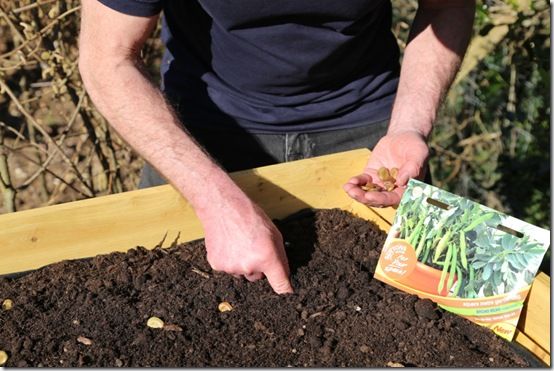 I am keen to try some of the dwarf vegetable varieties that have been developed in recent years for growing in containers, raised beds and small gardens. I sowed a couple of rows of Broad Bean 'Robin Hood'. This is a dwarf broad bean that should crop in about 12 weeks. I love broad beans, especially as they are so useful even if you only get a small crop. Just a handful are a magic ingredient in a risotto or cooked and added to a salad. They are also delicious when tiny with plenty of butter and fresh fish.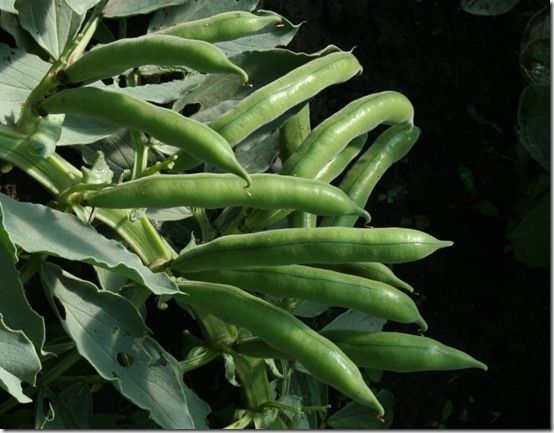 I thought I would also sow some in individual, deep biodegradable pots. These are perfect for raising plants for planting out later without any root disturbance. I'm keen to see if there is any advantage in starting them in pots indoors as opposed to sowing direct in the VegTrug.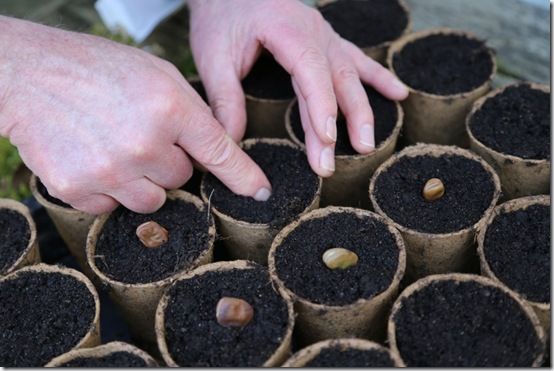 I've also sown a row of beetroot; a wonderful multi-coloured mix that is ideal to be harvested when small. These are also good eaten raw in salads. Some people find beetroot so easy to grow; I do not. I think the problem is my soil. Because it is sandy and dries out easily there may be insufficient soil water to wash the natural growth inhibitor from the seeds. Therefore they struggle to germinate and grow. Growing them in the VegTrug it should be much easier to control the watering successfully.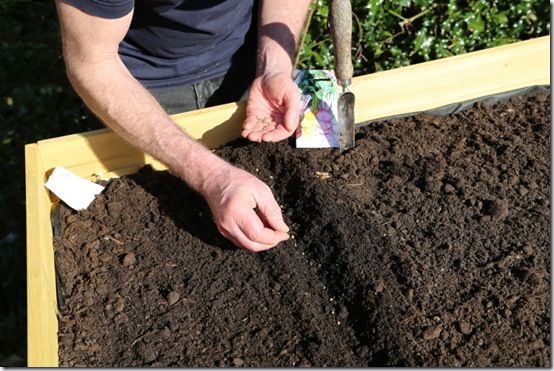 The seedlings in my other VegTrug near the house are progressing. I am taking the cover off in the daytime because I don't want them to get to drawn up and leggy. I've planted some herbs that I've bought as young plants: chives, coriander and mint. Parsley should also be available anytime now. I know the mint will be too rampant if it is left here, but at this stage it's lovely and fresh and young. It will be great picked for mint tea, or chopped and added to salads.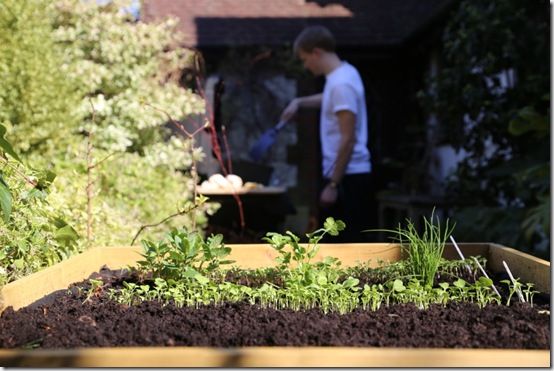 I'm going to sow some more rocket and spicy leaves in the next week or so. It will be interesting to see if a later sowing catches up with the early sowings I made at the beginning of the year.
With my two VegTrugs installed and the bonus of some warmer spring weather I feel set up for the season. I'm looking forward to a greater variety of salad leaves and veggies than I've had in recent years; last year supply was limited to courgettes and runner beans.
Visit the VegTrug website for more ideas on tips on growing your own: http://vegtrug.com/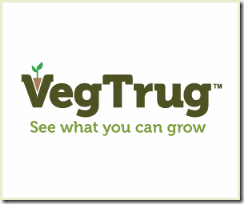 Stay updated
Receive free updates by email including special offers and new courses.