Chelsea Flower Show, and ten risks worth taking in the garden
By Andy McIndoe •
Not long now until May and I'm getting ready for the risky experience of creating the biggest exhibit in The Great Floral Pavilion at The Royal Horticultural Society's Chelsea Flower Show 2013. It's the Centenary of Chelsea Flower Show and its 2013 - Lucky for some…………….


The theme of Hillier Nurseries and Garden Centres exhibit for RHS Chelsea Flower Show 2013 is 'Risk', in partnership with Beazley, specialist Lloyd's insurers. For both Hillier and Beazley risk is all a part of everyday life. Beazley insure against risk. Hillier help gardeners avoid taking risk by making the right decisions in their gardens.


However there are no hard and fast rules in the world of gardening; remember that your plants haven't read what the experts have written about them. Although there are some things that just won't work, there are also some risks that are well worth taking:




Cheslea Flower Show: Risk 1


Don't worry about whether a shrub is hardy enough to come through next winter. If you want it, risk it; you've got all summer to enjoy it anyway. In the UK we are thinking about planting for summer colour right now. A pink cordyline such as the luscious 'Southern Splendour' is not the hardiest of garden plants; but it will certainly pack a punch on your patio this summer! Protect it next winter and you could enjoy it year in, year out.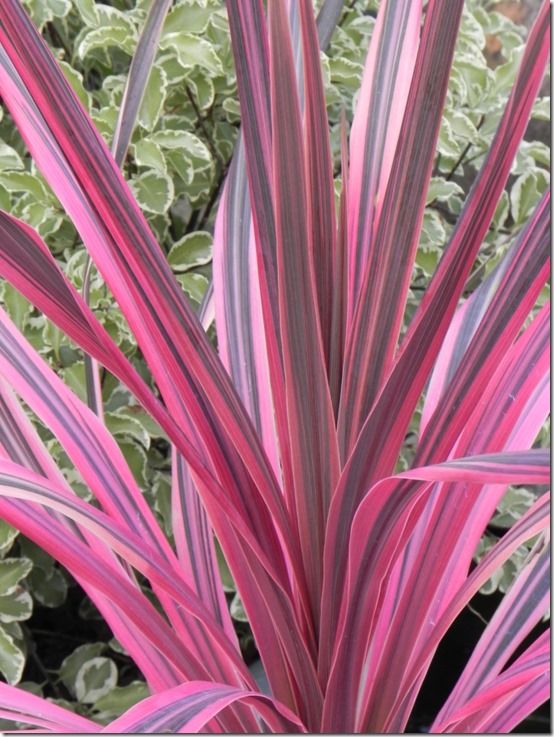 Cheslea Flower Show: Risk 2


If you want to grow a rose and your garden is rather shady, risk a yellow rose. Most will grow and flower with very little direct sunshine. Any rose expert will tell you that most roses grow and bloom satisfactorily with four hours sunshine a day. However yellow ones will usually bloom away happily with a lot less. Try Rosa 'The Pilgrim' as a climber; it will light up a shady corner.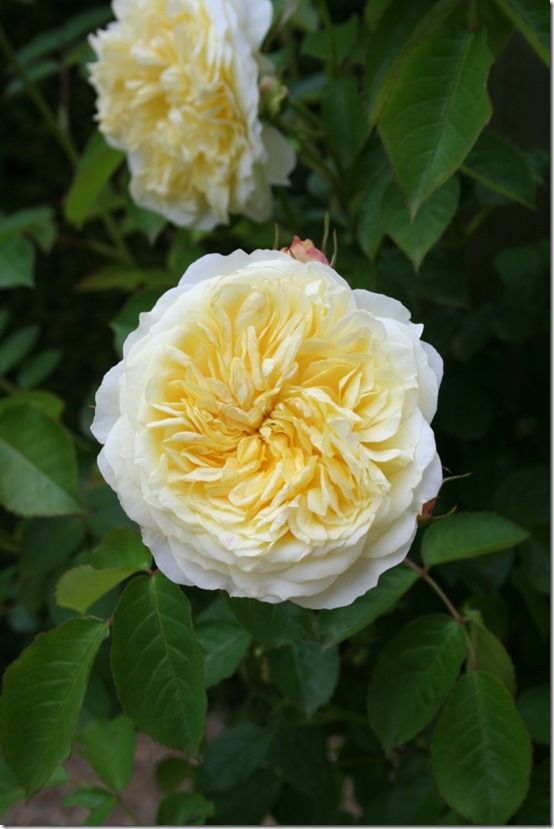 Cheslea Flower Show: Risk 3


If you rarely succeed with salad leaves in the open ground, then risk a few in pots close to the house where you can keep an eye on them. I'm fed up with my salad leaves being devoured by slugs. I'm growing spinach in pots this year so that I can protect it more easily and get to enjoy the baby leaves.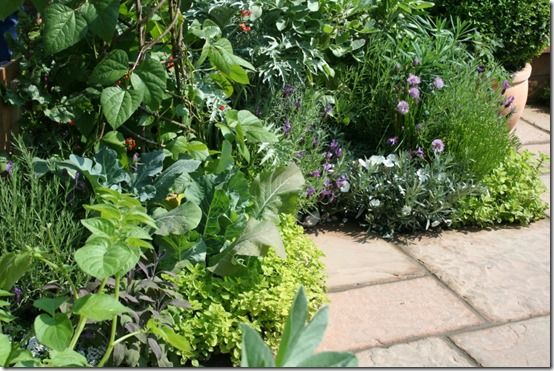 Cheslea Flower Show: Risk 4


If you haven't got room for a vegetable plot risk a wigwam of beans in the flower border, or a clump of sweet corn. They look good and might yield some tasty produce. I'm a great fan of veggies amongst the flowers. Grow a wigwam of beans in your flower border and you've a much better chance of getting those beans pollinated too.



Cheslea Flower Show: Risk 5


Be adventurous when putting colours together. If you like cerise and orange, risk it and put them together in the garden; the '60s are in fashion anyway! Go a little wild with colour this summer, not necessarily in the whole garden, but at least in one bed or a few pots. Bright, clashing colours will get you in the festival mood.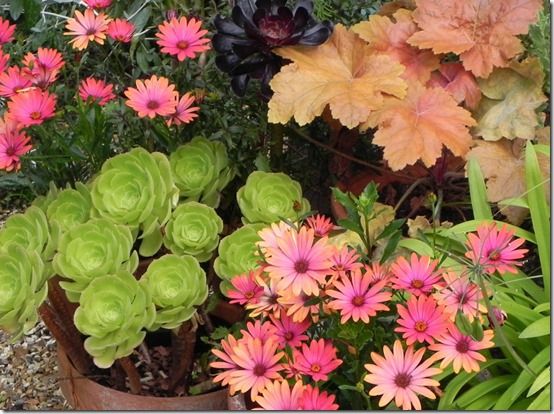 Cheslea Flower Show: Risk 6


Short lived plants such as foxgloves are worth the risk in any garden. They may survive to bloom another year; even if they don't they deliver so much in the short term. Foxgloves seed themselves happily in my garden. The individual plants may not be long lived but they certainly create an early summer spectacle.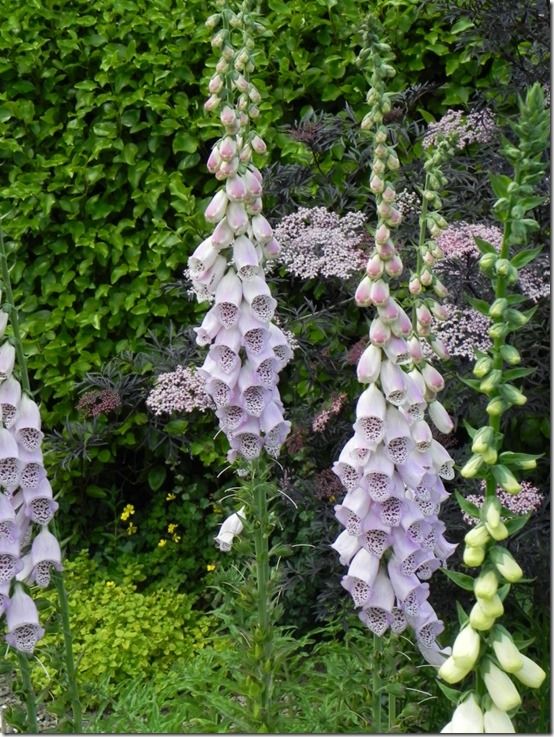 Cheslea Flower Show: Risk 7


Don't be put off because a plant may grow too tall in the long term. Risk it; all gardens need height to make them appealing, three dimensional spaces. We all need to be less afraid of height. Remember that the space above your garden is free, so use it and don't be a control freak. Trees and tall shrubs are your connection with the surrounding countryside so tune in!





Cheslea Flower Show: Risk 8


Just like people, some plants are hardier than others. Tender plants are worth the risk if you give them sheltered positions and protect them in winter. Asteliasare wonderfully architectural subjects thatthrive in shaded situations, so they are brilliant for small town gardens and that difficult corner near the house. If the weather is really severe you can easily protect them with a couple of layers of fleece.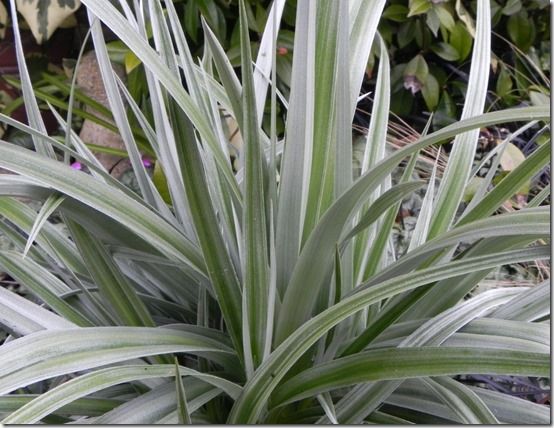 Cheslea Flower Show: Risk 9




Don't dig up your dahlias in the autumn and store them indoors over the winter; risk leaving them in the ground. You can always plant more next year if they don't grow. Dahlias are incredible value whether you buy tubers or plants. They add stunning late summer colour and they make superb cut flowers. If they don't emerge again next year imagine the fun you can have choosing some new ones.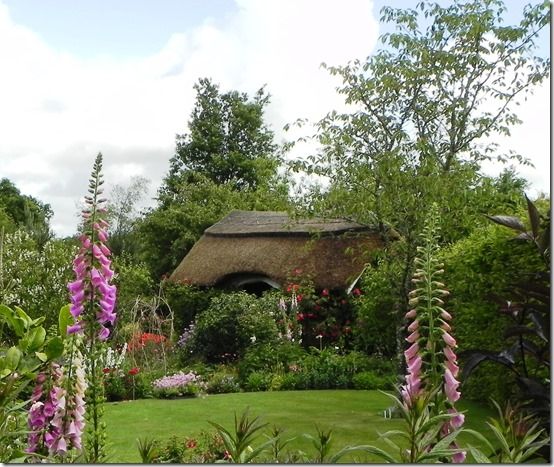 Cheslea Flower Show: Risk 10


Even if you don't normally grow plants from seed, risk direct sowing a few hardy annuals in beds and borders, also in pots on the patio. They deliver so much for such a small investment. Hardy annuals are great for filling gaps in the planting and packing in some real summer colour. My favourite is Nigella, love-in-a-mist. I remember growing it as a boy and I still like to grow it to drift amongst my shrubs and perennials.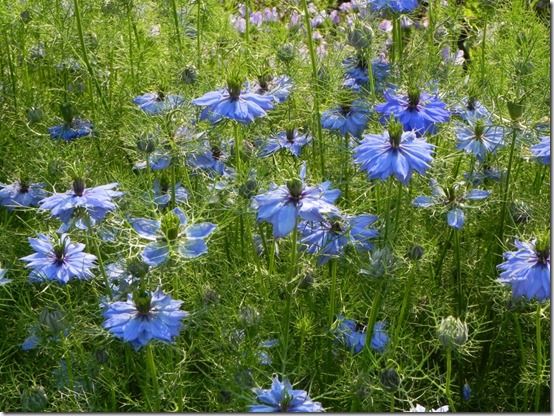 When? RHS Chelsea Flower Show 2013 is from May 20th to May 25th
Where? Click Here for Directions to The Chelsea Flower Show
Click Here to Buy Tickets
Share your experiences at The Chelsea Flower Show on Google+
Stay updated
Receive free updates by email including special offers and new courses.