David Austin Roses; An Interview with Michael Marriott
By Andy McIndoe •
Michael Marriott is well known as an authority on roses. I always enjoy catching up with him at Chelsea Flower Show for an indulgent tour of the David Austin Roses exhibit. We admire varieties old and new and basically revel in the beauty of our favourite flowers.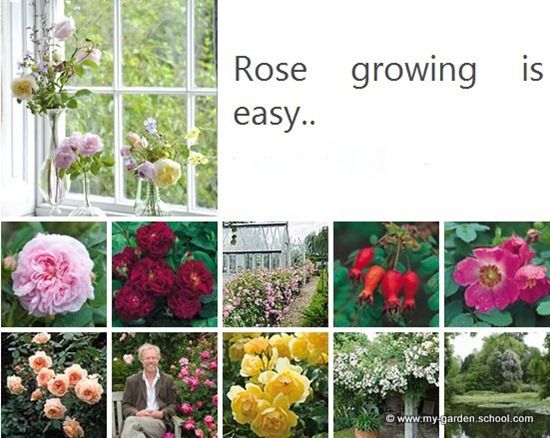 Over the years I have often asked Michael for advice on roses, particularly recommendations for specific projects, and also for his selections of the best varieties. I was delighted when Michael joined MyGardenSchool as a tutor, and I know that his how to grow roses course will be extremely popular.
I invited Michael to share his love of roses and gardening with us, and to give us a few tips on how to achieve success with roses. I'm really delighted to welcome him as a guest to the MyGardenSchool blog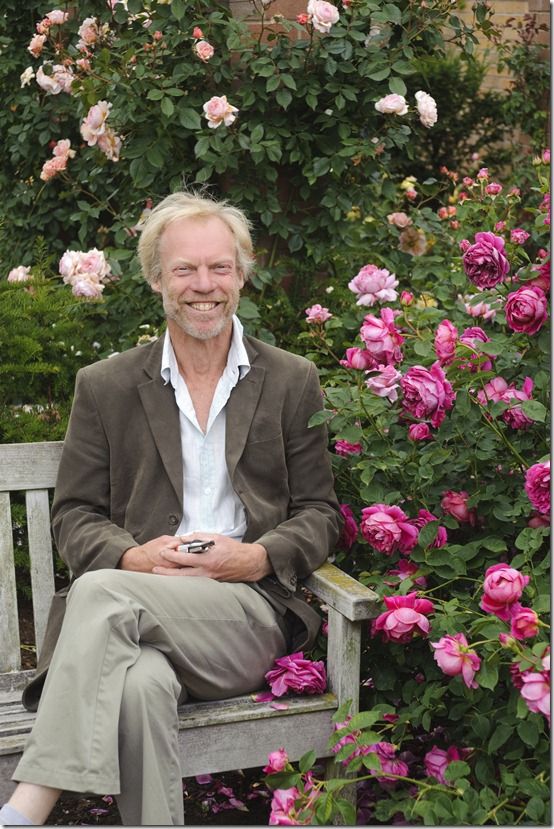 How did you get into roses in the first place Michael, and how long have you been hooked?
From a very early age I have always been passionate about plants and gardening, but I remember the roses in my grandparents garden looking very sorry for themselves. It was only when I came back from working in the tropics for 5 years, and got a job in a rose and bedding plant nursery near St Albans, and then with David Austin Roses, that I realised how wonderful they can be. That was in 1985.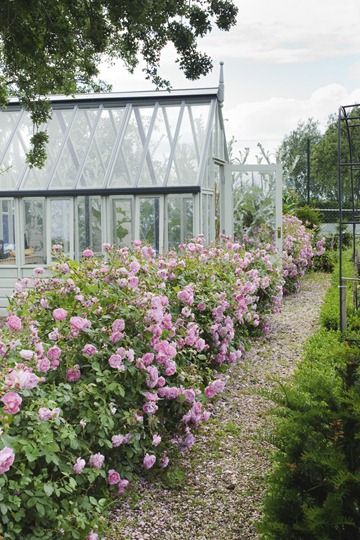 So are you into gardening in the broader sense? Do you grow your own vegetables for example?
Yes I am passionate about just about all aspects of gardening and endlessly fascinated by plants. I love growing both fruit and vegetables, and being more formal they create a good contrast to my normal more informal style of gardening. I love to go out into the garden and being able to pick an organically grown fruit or vegetable and eating it either straight away, or within a few minutes.
What do you consider to be the most important attribute of a rose?
Roses are plants of many parts and so there is no one character that is most important. A beautiful flower without a fragrance is disappointing; a free flowering rose that drops its leaves is ugly. It is the combination of the characters - beautiful individual bloom, wonderful fragrance, the way the flower is held on the bush and good health - that decides whether a rose is beautiful or not. Then of course there is the close association it has with our culture in so many ways. What other plant can potentially have a beautiful individual flower, a wonderful fragrance, be easy to look after and flower for 6 or more months of the year?
If you had to give one pearl of wisdom, what would you say was the secret of successful rose growing?
I would give two – chose a good reliable variety and prepare the ground really well. The rest of rose growing is easy! You can find out more on this and of course all about roses generally on my course with MyGardenSchool
Roses are obviously grown in the classical rose garden; where else can they be grown?
Roses are amazingly versatile plants, yes they can look superb (truly awful too!) in the classical formal rose garden. They can also be grown In more informal borders be they purely roses or mixed in with perennials, as hedges, specimens in pots, climbers and ramblers in a variety of sizes on a great range of supports from arches and obelisks to monstrous trees. And not forgetting the miniature on the window shelf!
Obviously you love your English Roses, but are there others that you are particularly fond of?
Some of the true old roses especially the Gallicas and Albas as well as the ramblers and the species. Apart from being very beautiful and fragrant they have the advantage of needing little care and attention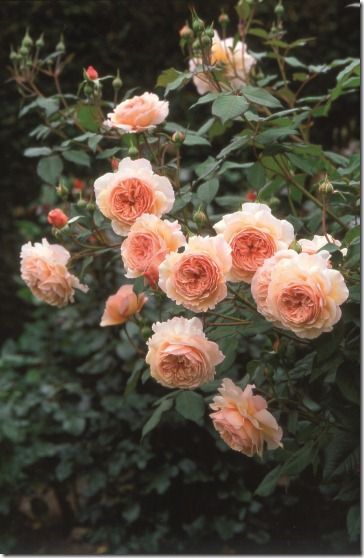 If I you had to choose your three "Desert Island Roses" what would they be?
Buttercup for its absolutely delicious fragrance and cheerful yellow flowers,
A Shropshire Lad for its beautiful blooms, lovely fragrance, and to remind me of a wonderful county
Francis E. Lester, a wonderful rambler that would be able to grow up into the palm trees, the flowers hanging down in beautiful festoons. Later there would be hips which I would share with the birds.
I know that you've designed a number of beautiful rose gardens. Which one is your favourite and why?
Probably the four beds in Regent's Park in London. They each have their own very distinct character and will carry on developing and improving over the years. I am also very proud of the large rose garden at our office near Osaka in Japan which should be superb in the next year or two.
David Austin Roses are available all over the world, will they grow just about anywhere?
Yes it is amazing where they do grow with a little extra care and attention. In the colder parts of North America, Russia and Japan where it can get down to -30 or -35C they are superb although will need some protection using fleece. In hotter areas I have heard of them growing beautifully in Thailand, Florida and southern India. In the heat wave of a few years ago in Melbourne they survived better than some of the succulents! There are even a number growing in Bhutan!
What are your other guilty pleasures apart from roses and gardening?
I am a passionate tea drinker especially Japanese teas, my current favourite being roasted green tea.
Stay inspired
Get FREE Gardening tips and ideas from our experts in your inbox.