Gardening in a small space, An Interview with Graziella Grech from Malta
By Andy McIndoe •
Graziella Grech is a friend of My Garden School living in Malta. She's a freelance writer and blogger and I'm always keen to catch up with other gardeners and writers in different parts of the world. We all think we have unique challenges wherever we garden. Perhaps the soil is not right, maybe the weather is too unkind? Well, believe me that's the same everywhere.   For those of us living in the UK, Malta is a beautiful holiday destination in the Mediterranean where the sun shines and plants grow easily. But is that what it's really like? We take our garden centres and nurseries for granted, are all things gardening easy to come by if you live in Malta? Is the climate really mild enough throughout the year to grow those subjects we regard as houseplants outdoors?


From her blog I gather that Graziella's special interest is container gardening. I invited Graziella to share her love of gardening and experiences of gardening in Malta with My Garden School followers. I'm really delighted to welcome her as a guest to the My Garden School blog




How did you get into gardening in the first place Graziella? Tell us a little about your life in gardening to date.




I never really had to get into gardening, because it has always been a part of my life. It started in the pretty courtyard at my grandmother's place, then to my dad's rooftop garden, and now in my own container garden in my backyard. I love gardens, and for me there is no better place to get away from our busy lives, and get in tune with nature's pace, which is much slower, and much more relaxing.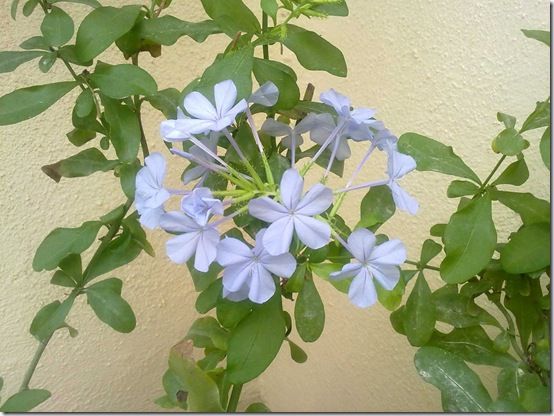 I have always wanted a big garden; however, our place does not permit that, so I have to be content with a small backyard. I bought my first plants about four years ago, and since then I have learned many lessons, and also made many mistakes. I read a quote somewhere which says, "To get to know a plant you need to kill it at least three times", and it's certainly true in my case! I have acquired some knowledge from my family, but mostly it is self-taught, with lots of research, good observation, and some experimentation.
Over the years I have added more plants, mostly ornamental and some herbs. All my plants are perennials, I have had some annuals in the past, but I feel sorry when they die; call me sentimental. My yard is bright, but does not get much sunlight. I do not keep many flowers as they do not do well, and I have many cacti and succulents. Our hot dry summers certainly favor such plants. My yard is quite full now, and I intend to expand my garden on to the roof to create a roof garden.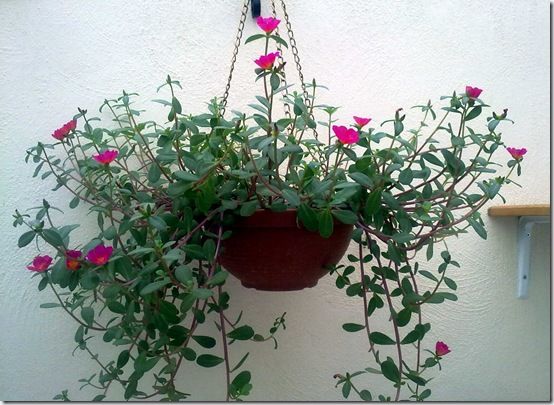 Have your gardening interests changed over the years?
When I first started out I was looking for easy and low maintenance. My first plants were hardy succulents, cactus, and a Plumbago. I couldn't go wrong. As I got more experience I started looking at other plants which require a little more care. I suppose my interests changed as I got more confident.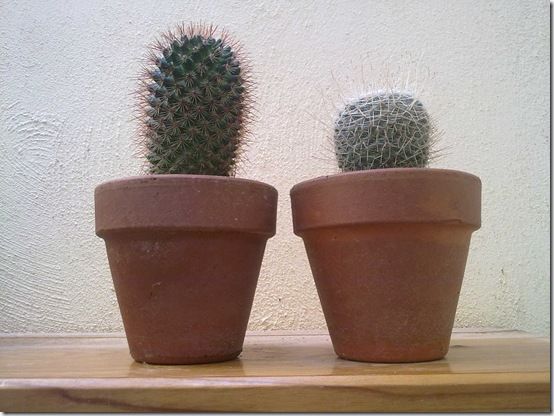 I try not to limit my interests to container gardening, and enjoy reading about other people's gardens, and issues they are having, even though I may never have to face the same. Keeping an open mind helps to acquire more knowledge, and many times I have been able to scale down other people's solutions to my small garden. I think it's important not to focus too much on a particular niche, but have a look around from time to time.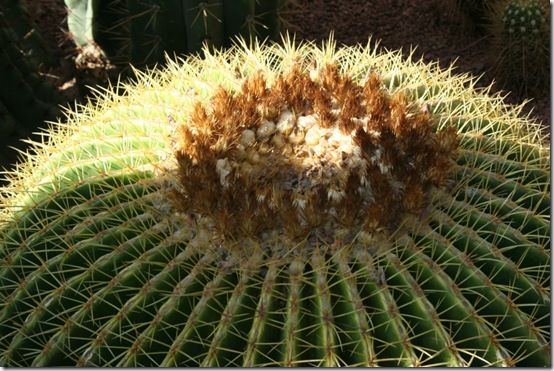 Do you garden organically?
I have a small container garden; however I try to keep it natural where I can. I make my own compost, I use only water with my herbs, and I always look for natural solutions to get rid of pests. I do, however, use a liquid fertilizer for my passion flower, which requires it every two weeks. It is easy to use, and I justify it by telling myself, it's only one container among twenty five!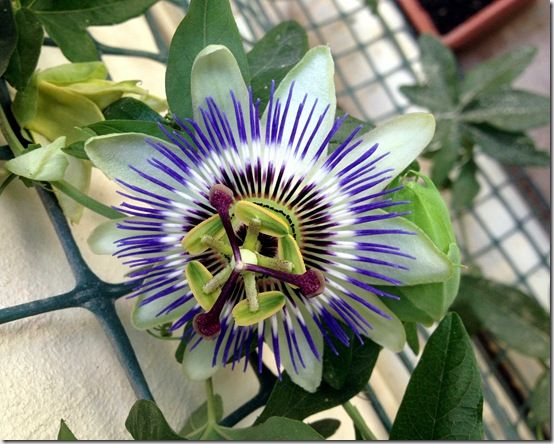 Is your main interest fruit and vegetables or ornamentals, or both?
Until now I have only had ornamentals and some herbs. I do intend to grow my own fruit and vegetables in the future. My backyard does not get enough sunlight to allow me to grow many vegetables, so I never really considered growing them. I have had success with some herbs, mainly basil, rosemary and mint. In the future I intend to grow a vertical herb garden in the yard, and grow vegetables in my roof garden. I intend to install some raised beds on our rooftop to accommodate a good variety of vegetables and also plant a citrus tree in a container.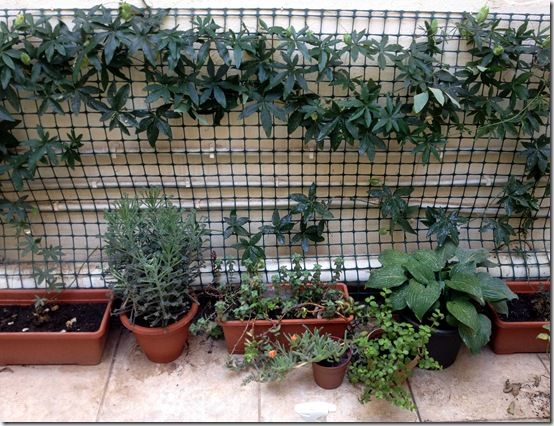 What are the main challenges facing gardeners in the Maltese islands?
Malta is very densely populated and we are not used to having big front and back gardens. Those of us that have yards and balconies have container gardens, and the rest have courtyards and paved gardens with raised beds. Due to our hot summers we rarely use turf because it is very expensive to maintain.
In my experience one of the challenges Maltese gardeners face is the summer heat. It is very common for plants to wilt in summer, and frequent watering is a must. Some people however, make the mistake of watering too much, and root rot is a common issue in summer in spite of the heat. It takes a little experience to understand what your plants require, and how hardy they are in summer.
Most plants are imported from other countries which are cooler than us, and a lot of beginners, myself included, follow the instructions which read full sun required. At the end of the week we end up with a frizzled plant. I have learnt over time that plants which require full sun in some countries do very well in my yard with indirect sunlight and some morning sun only. It's good to do a little research on the country of origin before purchasing plants, unless the labels are a bit more descriptive.
We are equivalent to USDA zone 10 here, and in winter we never have any frost. Our subtropical climate is slowly turning tropical, and sudden violent rainstorms and hailstorms are becoming more frequent. Hail can wreak havoc in a garden especially since most of us here in Malta are fond of cactus and succulents with fleshy leaves. I have lost quite a few plants myself that way. Heavy rain is also on the increase, and even though we do not get many rainy days in succession good drainage is a must in containers to avoid getting the plants waterlogged.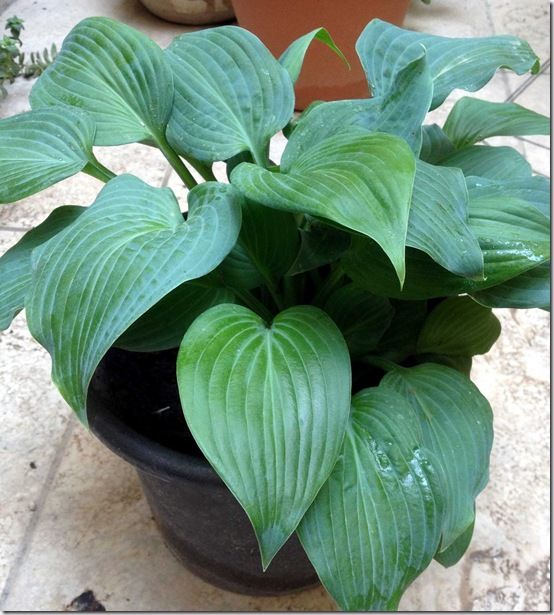 When you write about gardening what are your main objectives?
I enjoy writing about my plants in the hope that there are others can learn from my mistakes, or avoid making them altogether. I mainly write in my blog, which started out as a journal for my own garden, and through which I can now reach other people. Blogging has provided the means to have a conversation with people of similar interests from all over the world. It is always very gratifying when someone leaves a comment of appreciation for your post on your blog.
I also write general articles about gardening, not necessarily about my own container garden. I use these articles mostly as an opportunity to do some research on things that I find interesting. I am first of all a reader, and I am lucky that I always find many things that interest me, and worth delving into. If I think they are worth sharing, an article beckons.
If I you had to choose your three "Desert Island Plants" what would they be, and why?
My three desert island plants would be:
Kiwi Tree: Water, nutrition, shelter from the sun, you don't have to climb too high to get the fruit.
Aloe vera: It is very good for skin problems like grazes, cuts and burns, and it is an antiseptic. Useful on a desert island!
Blackberries/Blueberries: Just in case the kiwi gets a little too much.
On the other hand, my three favorite plants which I would take with me are:
Oak Tree: There is something comforting about an oak tree.
Stephanotis: I have a new fascination with vines; the smell of the white flowers reminds me of warm summer evenings.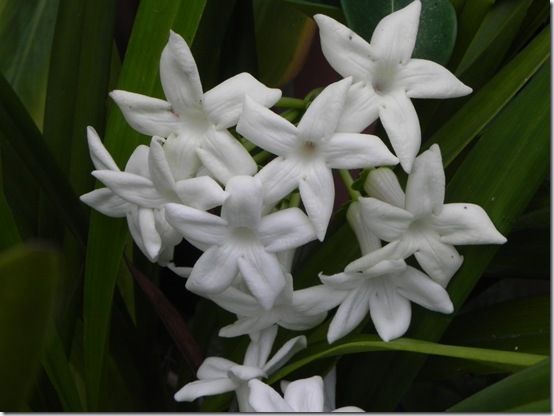 Lantana: The plant has very beautiful colorful flowers and it attracts a lot of butterflies.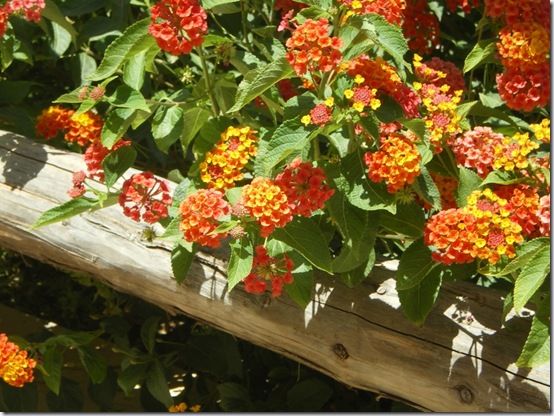 What are your other guilty pleasures in life?
I enjoy travelling, mostly to big open spaces in the countryside. My love of nature is probably what drove me to gardening, and when Malta starts closing in on me, I go away to find some never ending stretch of grass and trees, and then I can breathe again. I also enjoy wine, and we intend to start making our own very soon. We are working with small local vineyards, and I am hoping to get involved in the growing and harvesting process. Look out for a blog post or two about Syrah vines!
Follow Graziella Grech - green-patches.blogspot.com
Stay updated
Receive free updates by email including special offers and new courses.