After our recent visit to The High Line in New York City its come as no surprise to us why it has become one of the most well-known elevated parks, plus one of the top tourist sites in NYC.
Once the ribbon was cut on Tuesday June 9th 2009 and its first visitors walked The High Line, it begun quite quickly to cause a stir. Now a trend setter in itself, there are many similar projects underway that have taken their inspiration from this proudly iconic destination. Here are 10 plans from cities around the world who have been given the itch to reuse and rethink space around old rail lines, from Europe, Canada, Australia, Asia, the United States and Mexico.
Petite Ceinture, Paris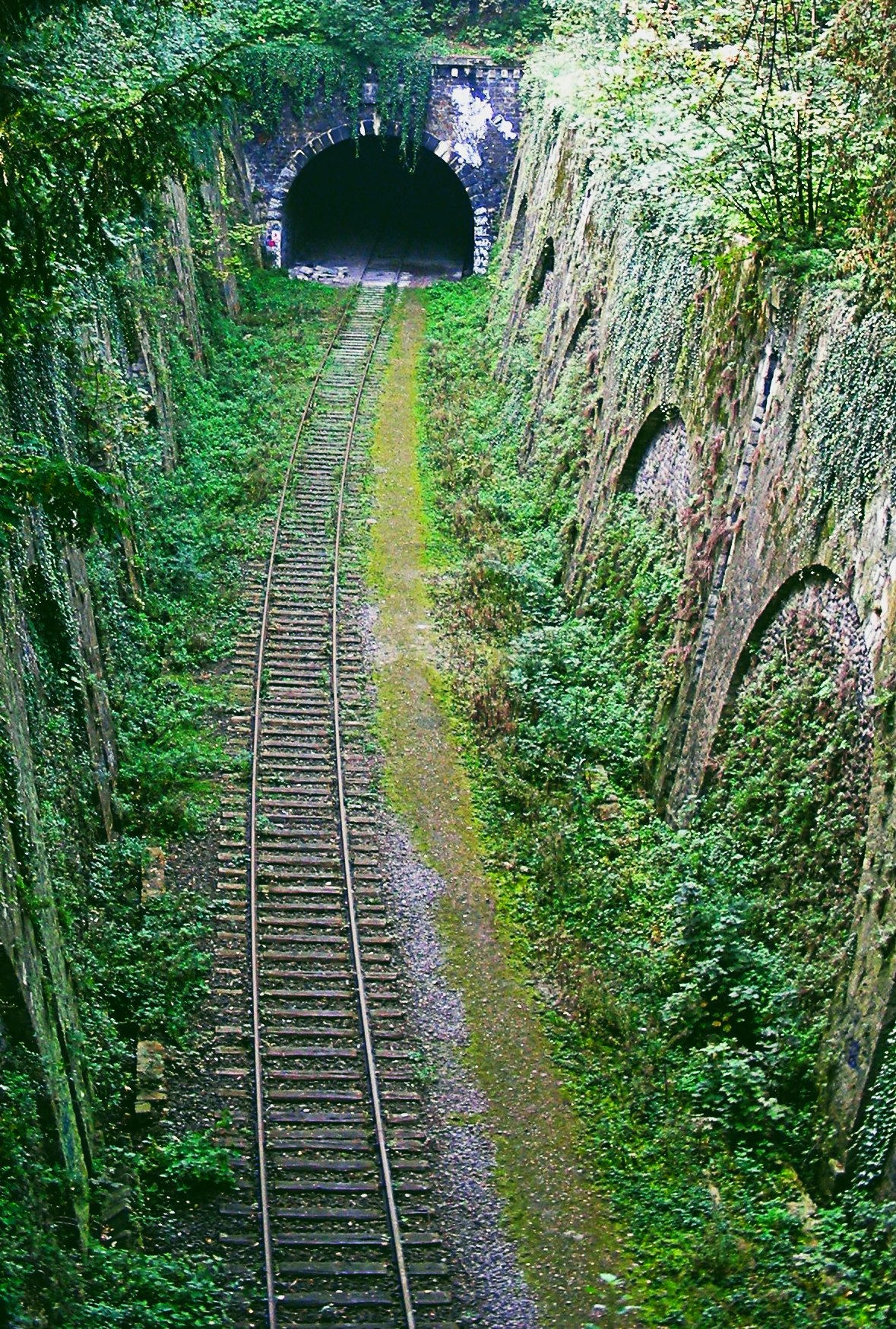 The Petite Ceinture, known as the "Little Belt Railway" in French, is an abandoned rail line circling around Paris' old borders. The rail line has been close since 1934 but yet only a small portion of the railway has been converted into a pedestrian path. Whether they will continue with its develop or not is the question. Some residents who live close to the line are not as thrilled with its develop and you would have thought. Increased activity and noise disturbances have apparently risen in their neighbourhood. Despite this and the difficulties in repairing the infrastructure for public use, I hope the plans continue and Paris will welcome a public park to the entire line as originally planned.
Hofbogen, Rotterdam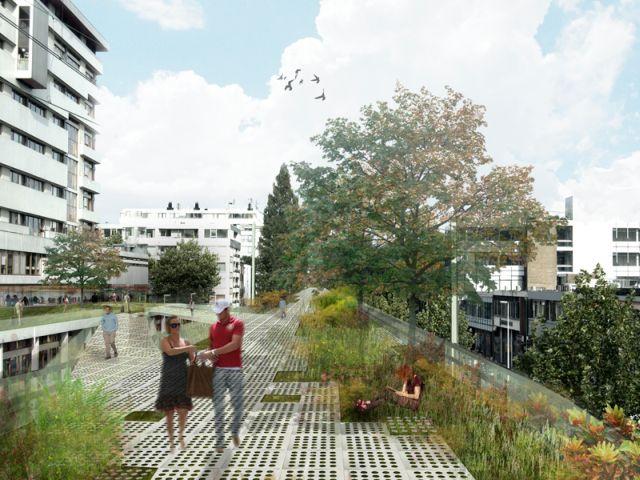 Built in the early 1900s, the Hofplein line was the first electric railway in the Netherlands. Despite this exciting launch, the line unfortunatley discontinued in 2009 and plans to redevelop the train tracks continue to be a rumour across the city. Their hopes are to have a running line through downtown Rotterdam into a commercial destination plus an elevated park. One of the most ecological factors I've heard for a high line is that if these plans go ahead, Hofplein want to incorporate city heating by using industrial waste to warm buildings along the park's path. If so, it would do a brilliant job of reducing CO2 output.
Beltline, Atlanta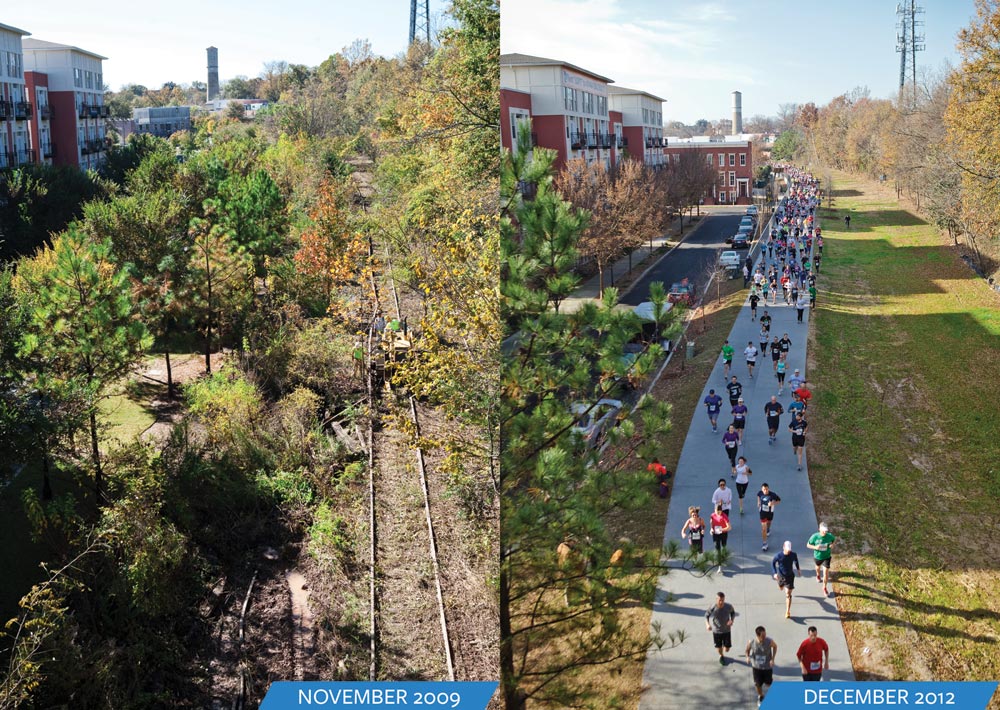 The Beltline is known originally for being a 22-mile rail corridor which circled around Atlanta until Ryan Gravel in 1999 proposed to reuse this rail line as a means to connect 45 neighborhoods within the city. With all plans approved its completion is said to happen within the next two decade and will include seeing the development of 22 miles of pedestrian-friendly rail transit, 33 miles of trails, 1300 acres of parks, public art, and many other public works. If this didn't sound impressive enough, the Beltline has already opened four trail segments, four parks, and affordable housing along the corridor. Get me a plane ticket to Atlanta ASAP I say!
West Toronto Railpath, Toronto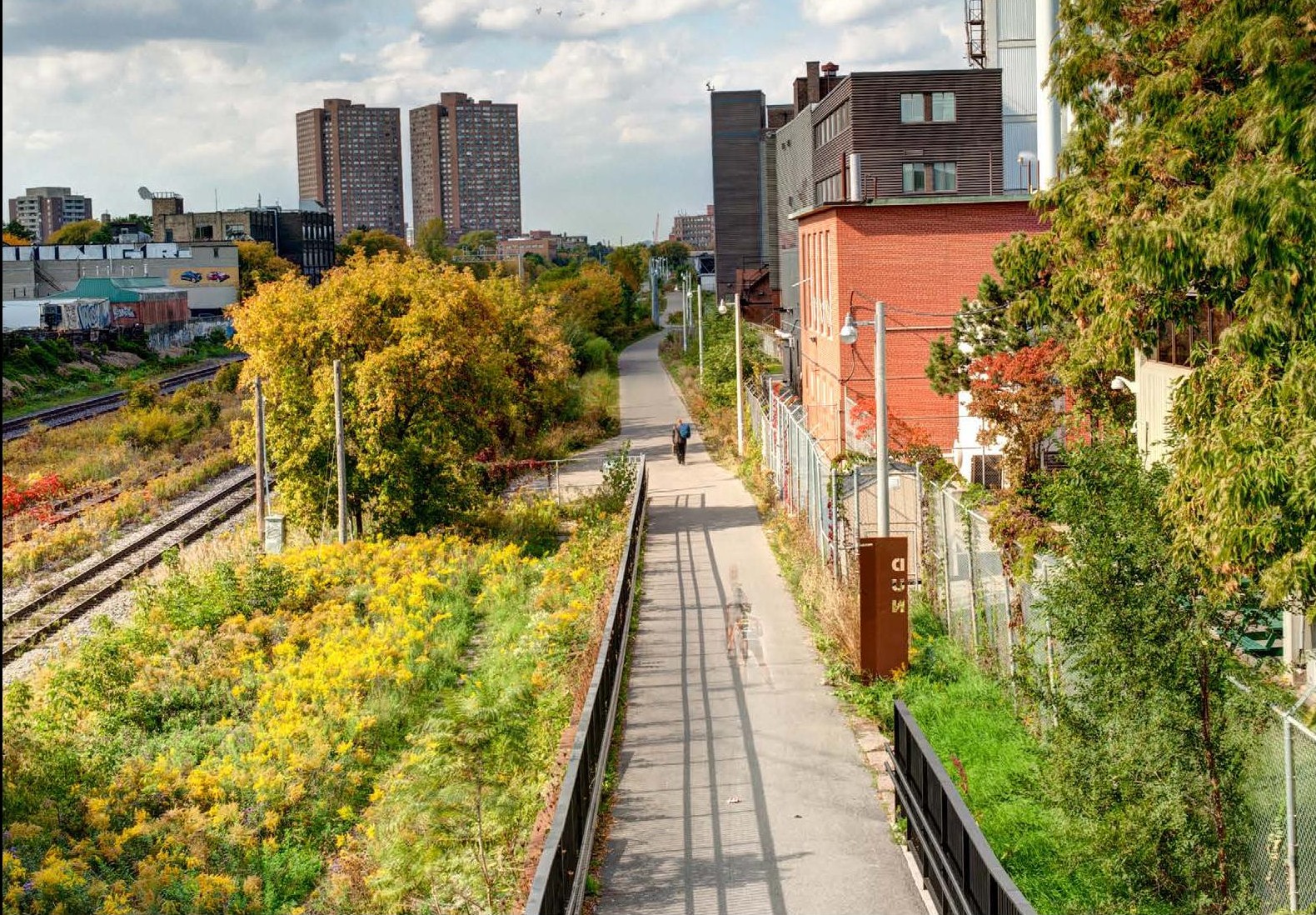 The West Toronto Railpath was originally a railway that connected Toronto to Southampton and Owen Sound. The city's efforts to repurpose the old rail eventually led to the realisation of turning their railway into a multi-use trail containing public art installations, native plants, and plazas. Their hard work begun in October 2008 and was completed just one year later in 2009. However more plans continue to be underway as we speak.
Baana, Helsinki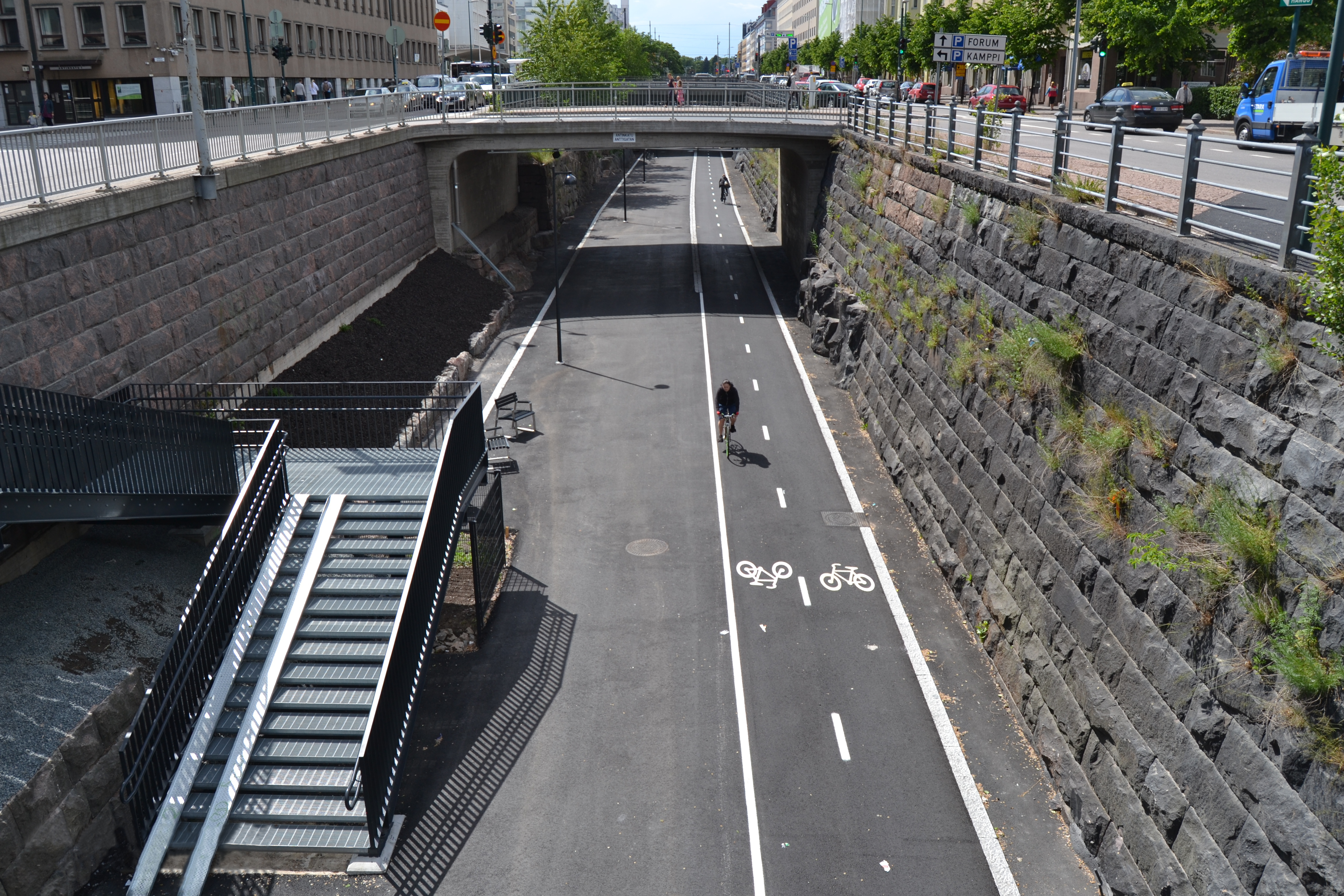 Helsinki's Baana Bike Corridor was built onto a century-old freight railway gorge leading from the Western Harbour area to Kamppi and the Töölö Bay. The Baana which opened in 2012, is located below street level and features pedestrian and bike paths (hoping to promote cycling), facilities for basketball and other sports, greenery, and public art.
Bloomingdale Trail, Chicago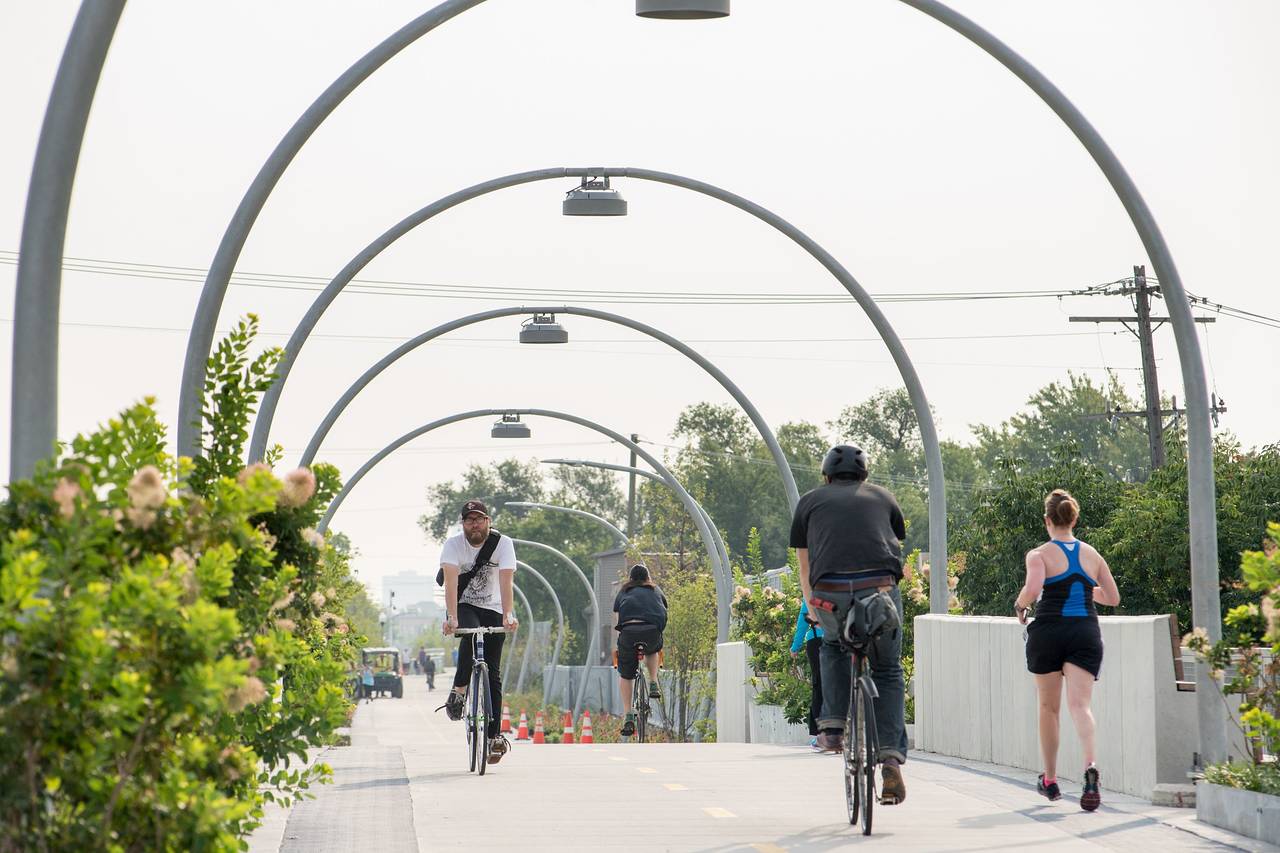 Image from Wall Street Journal
Built in 1873, the Bloomingdale Trail was a former freight rail line, much like the train line in NYC, which sadly collapsed in 2001. Chicago took a keen interest in repurposing its structure with hopes to also increase public parkland across the city. Construction of the Bloomingdale Trail Park—or The 606, as it's now called—began in August 2013 and now all five of the trail's parks are completed and very to be visited!
Green Corridor, Singapore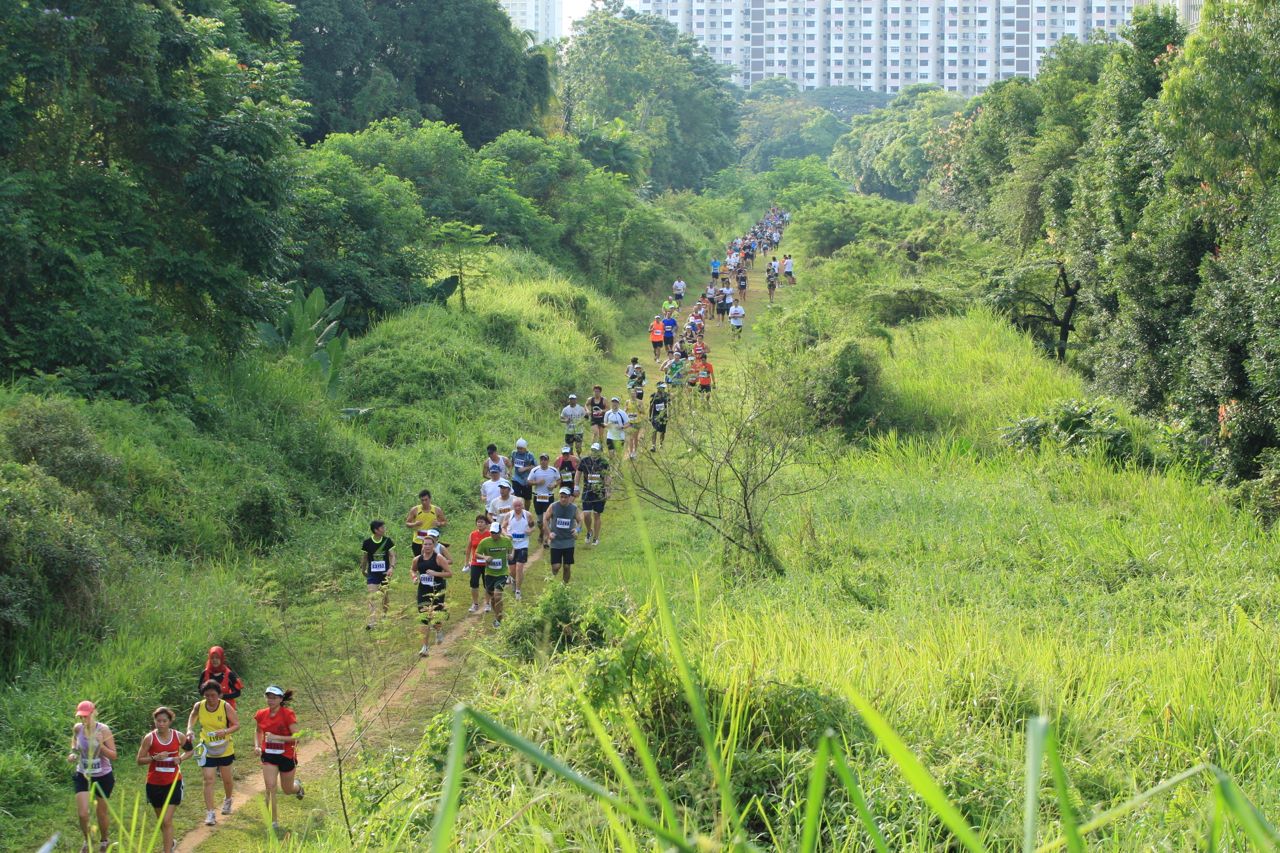 The Keretapi Tanah Melayu railway track which connect Singapore to Malaysia, was been agreed by both countries to turn it in to... The Green Corridor. Its an initiative to transform this disused railway line into a green space for Singaporeans. Although since The Corridor has been open to the public since 2012, the government continues to ponder over what to do with the space.
Reading Viaduct, Philadelphia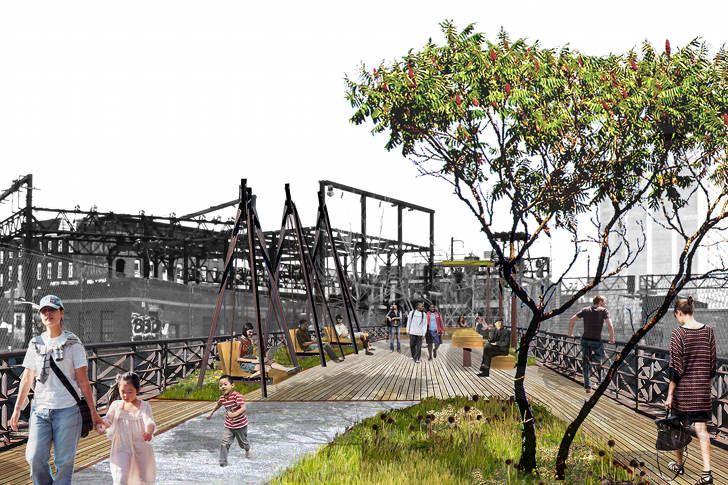 Covering three miles in Philadelphia's Center City district, the Reading Viaduct is an abandoned rail line built in the 1890s. Inspired by the success of New York's High Line, the city began funding the Reading Viaduct Project in hopes of revitalising the area in the same way. However, although they want to provide more greenery for residents living nearby, they fear that this will also bring tourists to town which they aren't so keen on. The first portion of construction is currently underway so keep your eyes peeled.
Chapultepec Project, Mexico City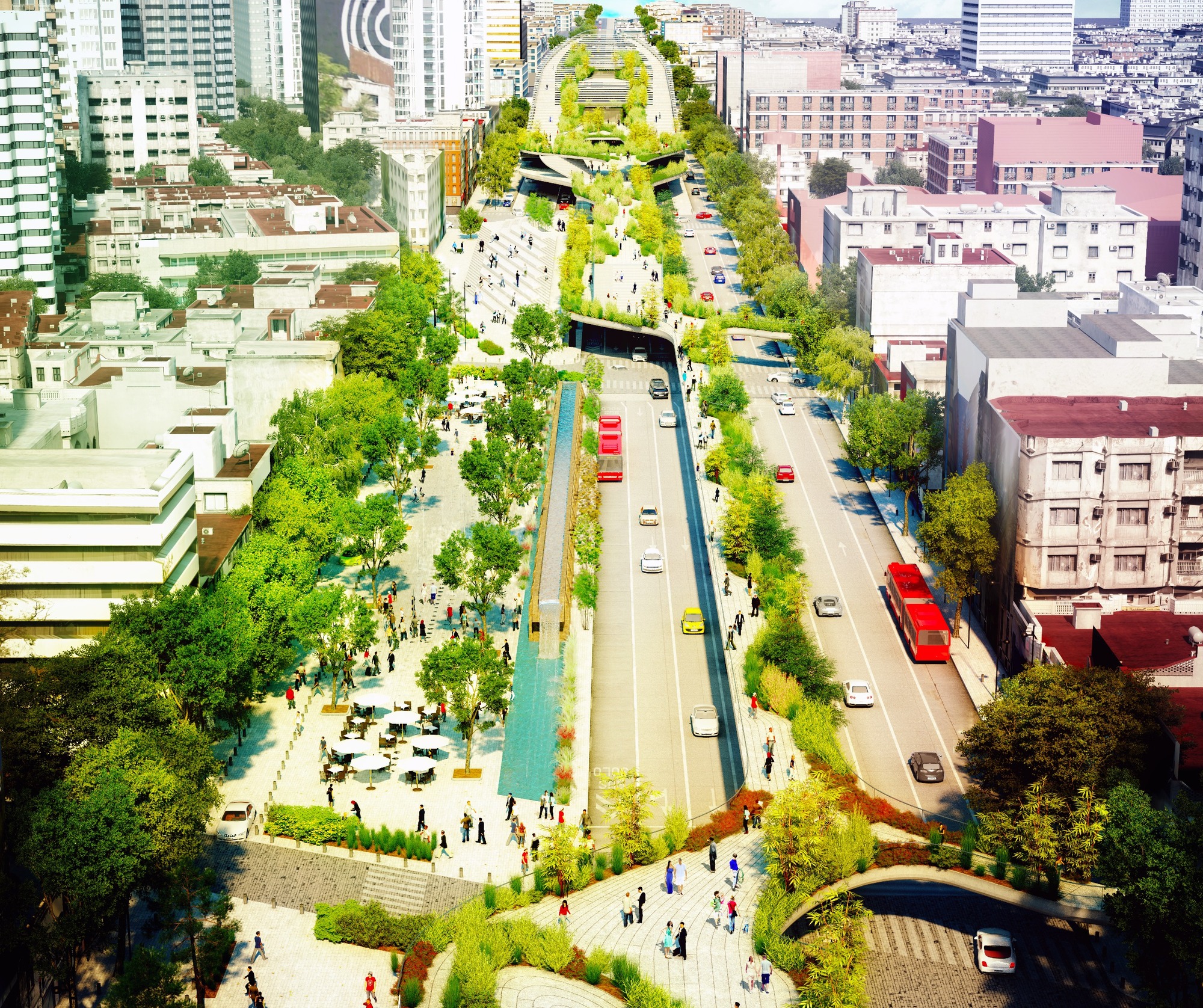 Ever travelled to Mexico and felt yourself wishing for a place to get some head space in the city? Well the city's Public Space Authority begun The Chapultepec Project which is said to do just that! Mexico City's elevated walkway will be built from scratch (unlike those who have used an old rail line) running a path from a train station to Chapultepec Forest. Sounds pretty idilic right? Sadly no progress on the plans yet. Not only will this bring more greenery to the city, the path is proposed help locals in their commute, fingers crossed it comes to life.
To learn more about The High Line from two Plant Masters, click here.

Stay updated
Receive free updates by email including special offers and new courses.