How to grow aubergines, peppers, cucumbers, squashes and other fruiting vegetables
By Andy McIndoe •
I've extolled the virtues of grafted vegetables before. The grafting technique is used to produce superior results from fruiting vegetable crops, especially tomatoes. Commercially the grafting method of vegetable production has been used for some-time; however Suttons Seeds have developed the grafted plant for home gardeners enabling us to get amazing results from crops we often struggle with. Apart from tomatoes, aubergines, peppers, cucumbers, sweet potato, melons, and squashes are all available as grafted plants with the promise of 75% more crop.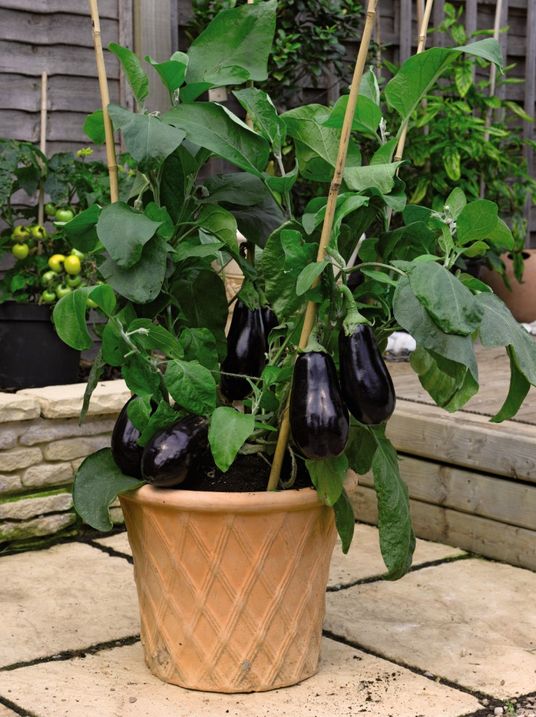 Suttons grafted vegetables will succeed outdoors in a sunny, sheltered spot after all danger of frosts has passed. However they reach their full potential in a cool greenhouse of conservatory.  Some crops will need some shade under glass in summer. Grafted vegetables have the ability to grow and crop much later in the season when light levels and temperatures fall.  I've previously managed to keep grafted tomatoes going in the conservatory until midwinter with little heat. That is their big advantage: they require little heat to grow and crop than most traditional varieties.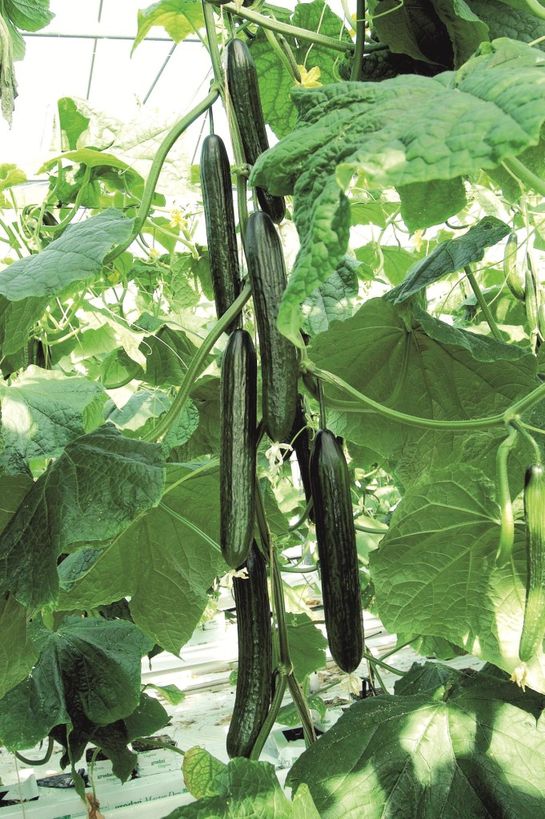 So what exactly is a grafted vegetable plant?
Basically a good, heavy cropping variety that produces excellent fruit of good flavour is grafted onto a rootstock of another plant of the same type. However this rootstock is raised from seed and is selected for its resistance to disease, especially soil-borne pests and diseases, its vigour, and its tolerance to poor growing conditions.  In other words you have a pedigree plant growing on a rough-diamond's roots.  The two plants together produce a plant with the best of all characteristics.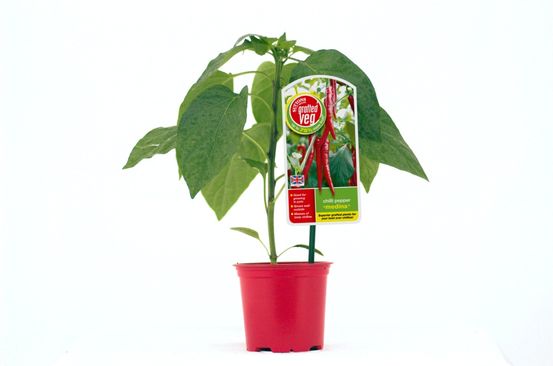 Do grafted vegetable plants cost more?
Yes they do. They are more expensive than typical seed raised plants, but you will get heavier crops so you need less to give you the same supply of delicious fresh vegetables. If you follow the simple growing instructions on the Suttons website  - here's a great little video which gives more information, you are guaranteed success.
Your plants will crop earlier than typical seed raised stock as well as cropping for longer. You do not need to use growing bags or ring culture pots to get the best from your plants; you can grow straight in the soil or in a multi-purpose growing medium.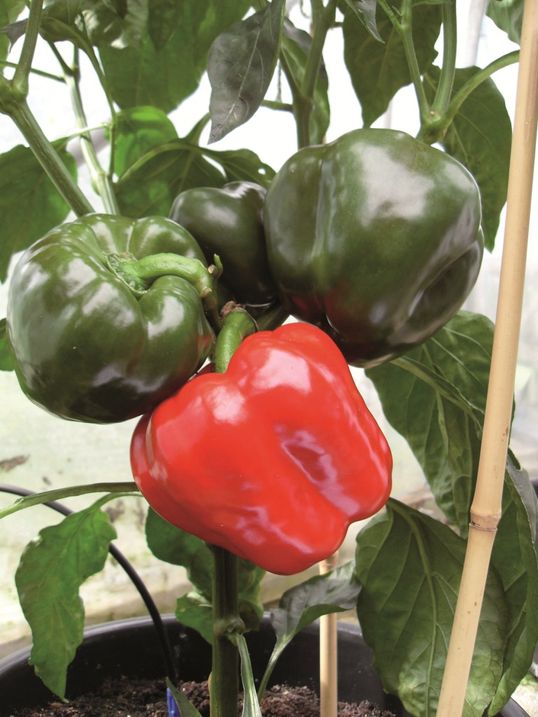 The possibilities:
I'm particularly keen to try growing grafted peppers this year. I have no problem growing the plants but they are always far too late developing and I get a miserable crop of thin-walled fruits. Pepper F1 Britney is a heavy cropping variety which is quick to turn from green to red and produces large rounded fruits that are perfect raw or cooked on the barbecue or in the oven. We often roast peppers and eat them with parmesan and pasta for a quick, delicious supper.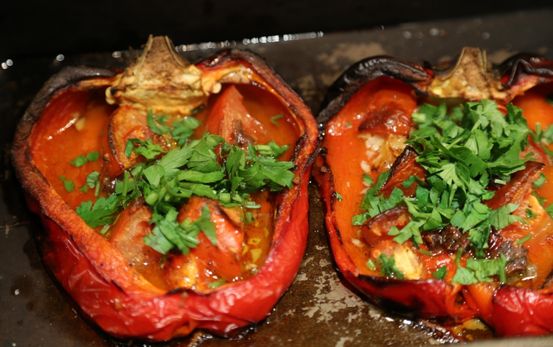 I know many people that had good results with aubergines in last summer's sunshine.  I'm going to try aubergine, or egg plant as it is known, in the conservatory. Aubergine F1 Scorpio is a heavy cropping subject that promises fruits 2 months earlier than traditional varieties. Aubergines are great brushed with oil and grilled; they can be stuffed or roasted with tomatoes and peppers. They also make great dips when roasted with garlic and olive oil. Apart from the flavour I just love the colour and sleek, shiny form of the fruits.  I a well-chosen pot a plant could make a great feature on the patio.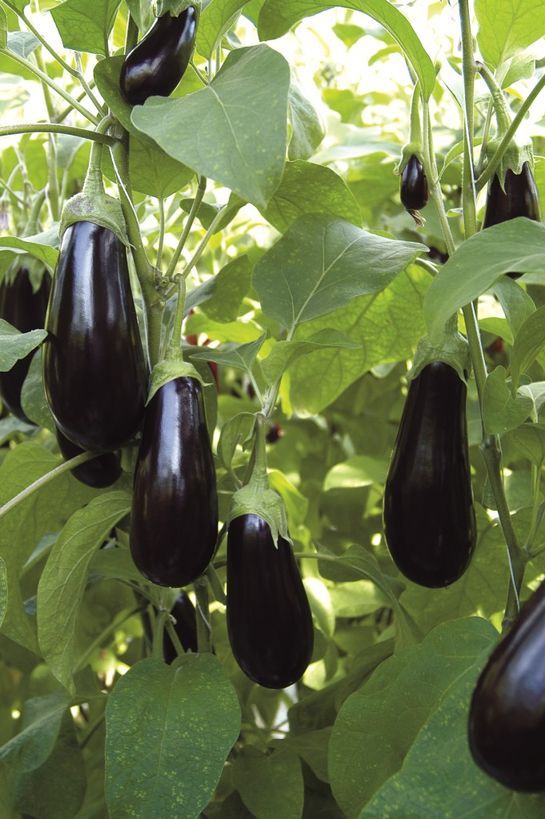 Chillies have become increasingly popular in recent years and there is nothing like the warmth and flavour of chillies picked from your own plants. Chilli F1 Medina is a heavy cropping variety with elegant, slender pointed fruits that ripen from green to scarlet.  As there is a continuous supply throughout summer and autumn you will be able to pick green and red chillies from the same plant.
Cucumbers are notoriously difficult to grow for many gardeners. Traditional varieties have never been that compatible with tomatoes in the same greenhouse. Outdoors few succeed unless we get particularly kind summer weather.  Indoors mildew is often a problem. This is where grafted plants excel and overcome those problems with their vigour. Mini-cucumbers are a joy: pick and eat regularly before the fruits swell and become bloated. No more storing half a cucumber in the fridge to lose flavour. Cucumber F1 Mini-Star is prolific, not too rampant and exceptionally resistant to powdery mildew.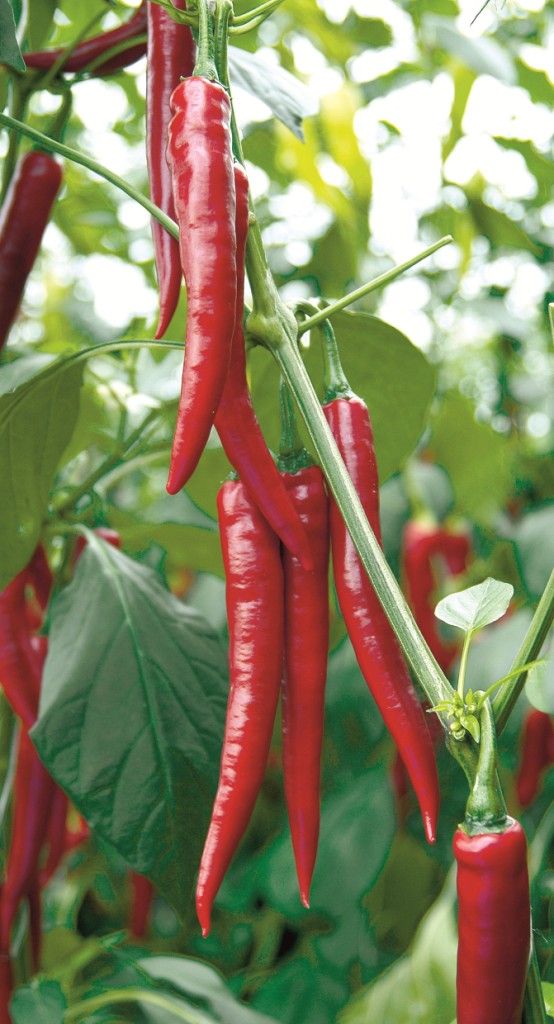 Finally I do encourage you to look out for other varieties of grafted vegetables in the Suttons range. There are some interesting peppers to try such as Sweet Pepper Corno de Torro Rosso. These cone-shaped peppers are exceptionally sweet and delicious.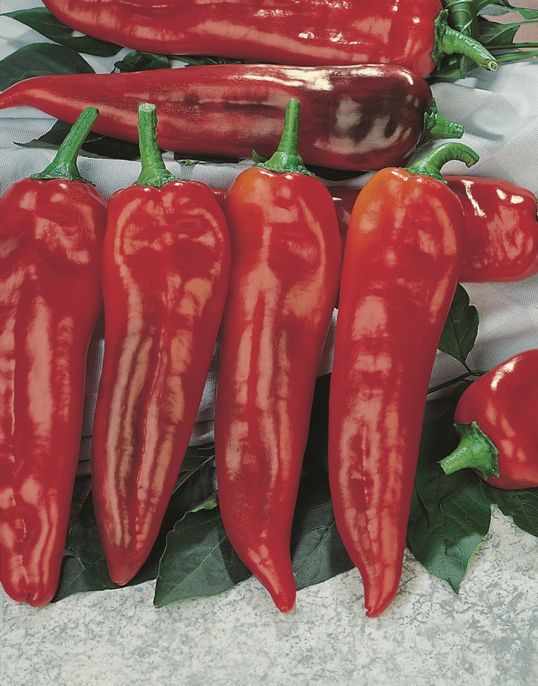 Also do try Grafted Sweet Potato Beauregard in a pot of multi-purpose growing medium on the patio. If you choose a large container you can dig down and harvest the sweet potatoes during the growing season whenever you need them.  Sweet potatoes are so delicious baked in the oven. They are also wonderful sliced thinly, brushed with oil and grilled on top of split-pea dal.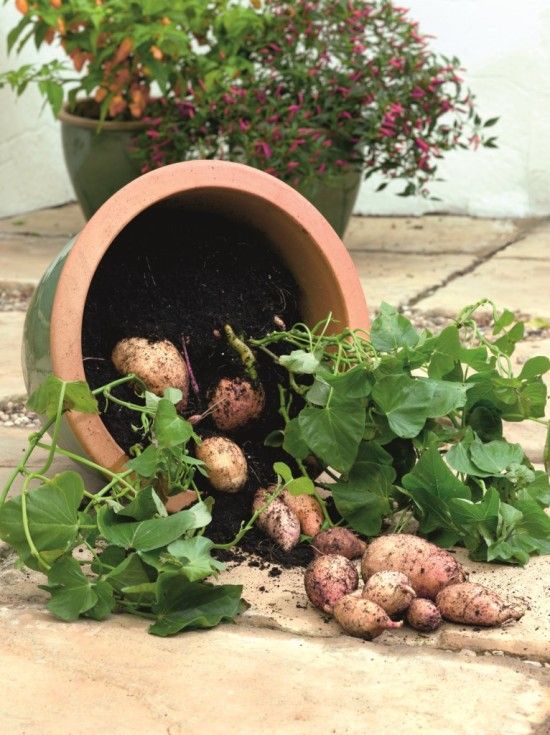 Check out the Suttons range of grafted vegetables and order yours now: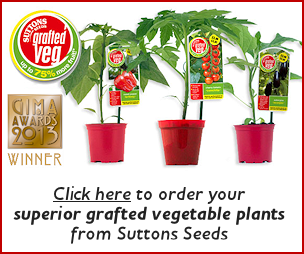 Stay updated
Receive free updates by email including special offers and new courses.