How to Grow Bush Runner Beans and Climbing French Beans
By Andy McIndoe •
After a couple of weeks away at RHS Chelsea Flower Show I returned home to find my Vegtrug overflowing with salad leaves. A few warmer days and plenty of rainfall had brought everything on unbelievably; rate of growth in late spring is such a contrast to the slow progress earlier, when nights are cold, even if days are warm. My rainbow chard plugs had already produced a few pickings and now have plenty of lush, tasty leaves. At this time of the year these bolt quickly and are already showing signs of running to seed. In the VegTrug this will be an advantage as it will give me space to plant another crop; perhaps some of my tomatoes or climbing French Beans.

The beans I sowed in biodegradable pots are now tall, starting to climb and badly in need of planting out? Likewise the tomato plants are rather tall and spindly from too long in the conservatory. They too need planting out and a better nutrient supply to grow. I intend to try a couple of these in pots in the conservatory with Vegtrug tomato towers.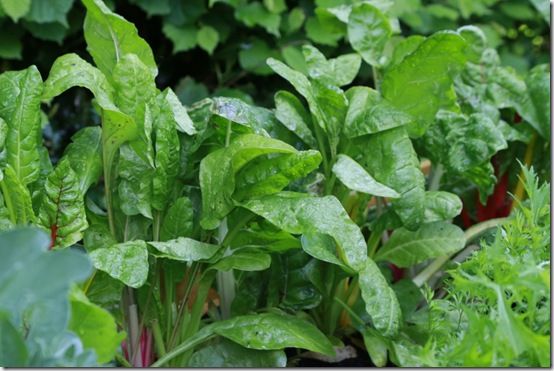 These are along the same lines as VegTrellis: robust wire cages that you simply join together to make a tube which you drop over the plant to allow it to grow up through the middle. Supporting tomato plants is always a headache. Anchoring canes is a problem: in containers there is never sufficient soil depth. The spikes on the bottom of the tomato tower anchor the support and act as legs supporting from all sides.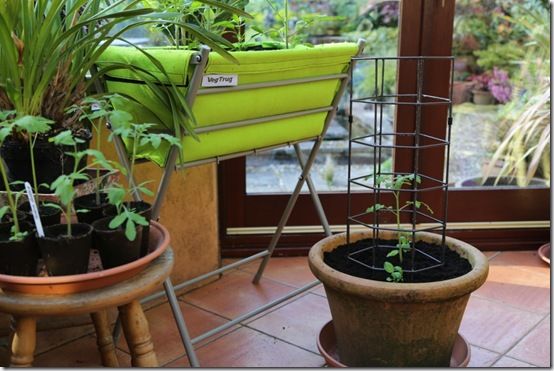 A couple of weeks ago I planted some seeds of bush runner bean 'Hestia ' to grow in the VegTrug and maybe in a pot on the terrace. This is a non-climbing variety with a bushy habit and showy red and white flowers. It will produce a good crop of tasty runner beans in a container so is ideal for the VegTrug. The plants, which I started in biodegradable pots indoors, are now ready for planting out? Beans can be started in this way and planted out right up until midsummer. It is often better to start later and grow them quickly, rather than starting too early when the weather is cold.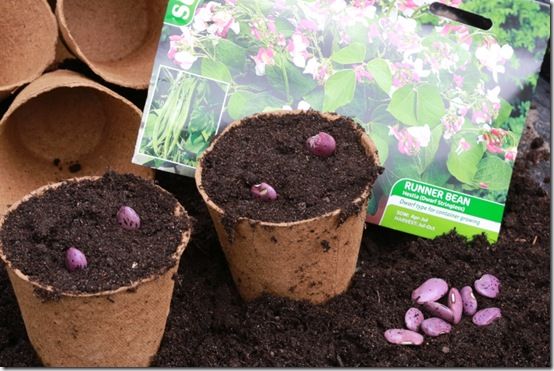 Talking of beans, my broad beans, the dwarf variety 'Robin Hood' are now in full flower. The black and white blooms are wonderfully fragrant, an added bonus. It is important at this stage to watch out for aphids (black fly), these often occur in profuse colonies in the growing tips of the plants. If you keep a look out in the VegTrug situation you can often rub them away with your fingers without needing to use an insecticide. Alternatively use an organic insecticide which works on contact and which states that crops can be harvested soon after spraying. Neudorff Pyrol Bug and Larvae killer is a good choice.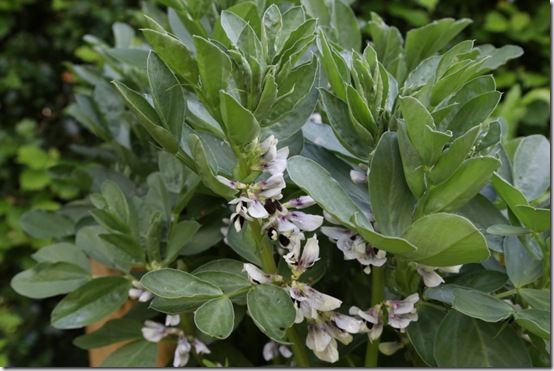 The Tomato 'Tumbler' I planted in VegTrug Poppy in the conservatory have made great progress. this bushy, trailing variety is ideally suited to pots and hanging baskets and I'm intending it to cascade over the sides of the VegTrug. The plants are already branched and producing flowers. As Poppy only holds a smaller volume of compost I will need to start feeding these soon. Although you do not usually start feeding with a tomato fertiliser until the first truss has set, I'm going to give these a weak solution of tomato feed from now on to prevent the plants from becoming thin and weak.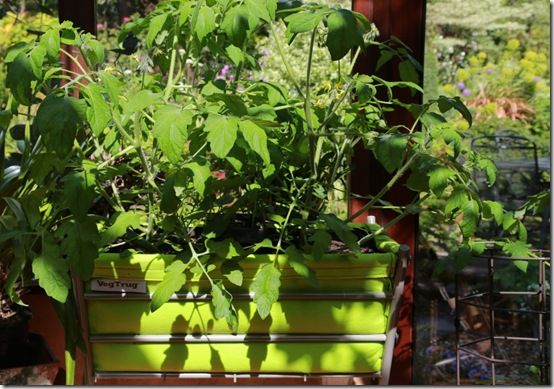 I have been using my VegTrug as a nursery bed to raise some plants for planting out on the plot. I sowed a few climbing French beans a few weeks ago and these are now ready to plant out. They are stronger and more compact than those I started indoors and I'll certainly do this again. Admittedly the weather has been warm and there has been plenty of rain. They have also enjoyed the protection of the surrounding crops; carrots growing alongside them have also made good progress.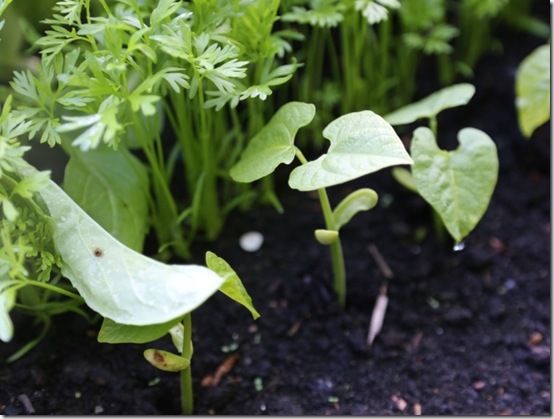 I've planted them out on the plot with VegTrellis for support. This is made of the same rigid wire framework as the Tomato Tower. By attaching the two panels in a V formation it will just sit on the soil surface and provide a metre height of support for the beans. This could be used in a VegTrug, ideally against a wall. I've planted red 'Little Gem' lettuces around my beans to make the most of the space while the beans are developing.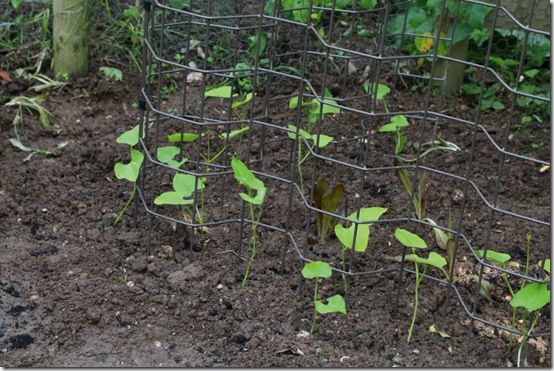 For more information about VegTrug and VegTrellis check out the VegTrug website, you'll find lots of useful tips and advice there too. The My Garden School videos for the season so far can also be found on the VegTrug App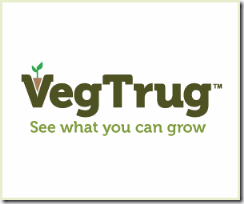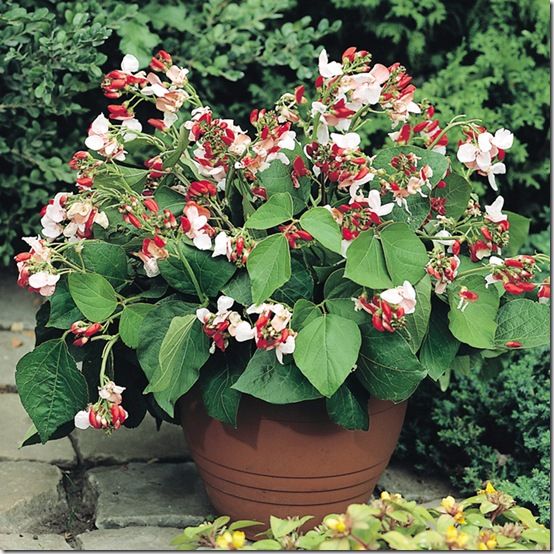 Stay updated
Receive free updates by email including special offers and new courses.