New plants at RHS Chelsea Flower Show 2014 – Plant of the Year 2014
By Andy McIndoe •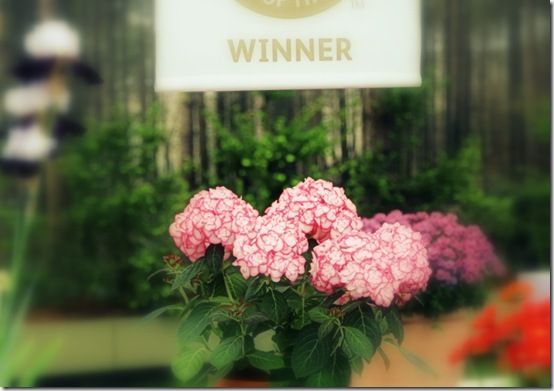 Nothing grabs the attention of the media and visitors to any flower show more than new plant introductions. I suppose it brings it the plant hunter instinct in us - searching for something new and getting hold of it before the masses. Certainly for nurserymen the pressure is on to come up with new plants, without theorem they miss out on the media spotlight to competitors. I have to say that often this can mean plants are introduced that are not going to make it in the long term. They have their moment of glory and then fade into oblivion. Some I look at and the experience is totally déjà vu: perhaps there is a subtle difference but it is hardly remarkable.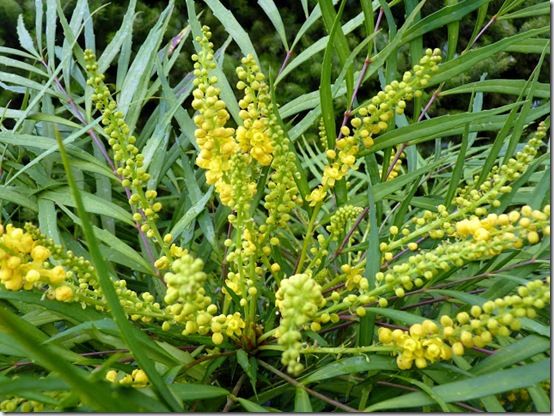 At RHS Chelsea Flower Show new plants get their own catwalk in The Great Floral Pavilion. Growers enter new plants and these are then whittled down to a short list of 20 plants. These 20 are then presented to a select panel who vote for the RHS Chelsea plant of the Year. There is of course a second and third place and the other 17 have the privilege of remaining in the Plant of the year display for the rest of the show. Afterwards they may well disappear or survive longer than the winners - only time will tell. 2013 saw the Mahonia ' Soft Caress' walk away with the title; an evergreen shrub with fern-like foliage and sprays of small yellow flowers in winter. In a way this was a surprising winner. One might have expected a brighter, showier character to steal the prize.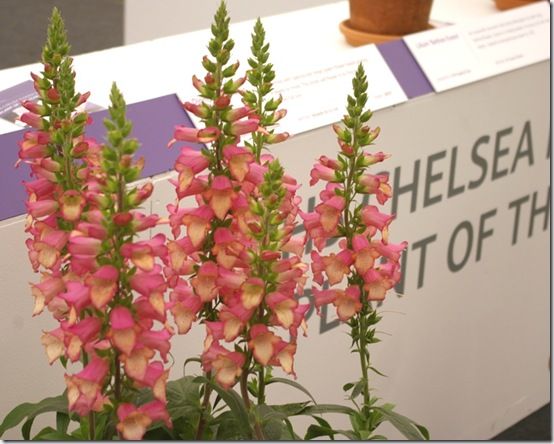 The perennial foxglove, Digitalis 'Illumination' is a previous winner. This is one that has succeeded as a commercial plant with new colour forms helping to maintain its popularity. People love foxgloves and the idea of one which survives for more than a season is bound to be appealing.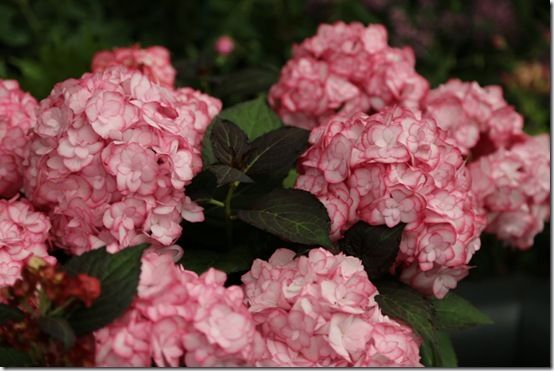 This year's winner is the lovely Hydrangea Miss Saori. Bred in Japan this has mop heads of semi-double florets of ice-cream white edged with pink. The tips of the shoots are red-flushed and the developing buds copper red. This will make a good container shrub and will certainly be popular for the houseplant market. The breeder says it is extremely hardy. Flowering performance of hydrangeas in the garden varies; I look forward to trying this one. Certainly the public raved about it at Chelsea; Stephen Lacey was less complimentary in the Daily Telegraph. I can understand this will not be appealing to the taste of designers, but the general market is far more important to commercial success. Plants will not be available to buy until 2015.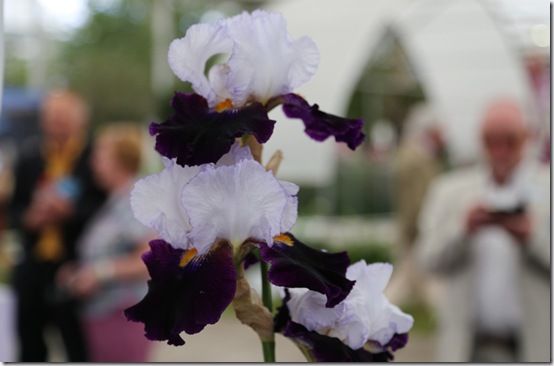 Runner up in the competition was Iris 'Domino Noir', a glorious bearded iris with dark, almost black falls and crystal lilac standard petals. I love bearded irises but they will never make great commercial garden plants in today's world where everything has to look good in a pot at the time of sale. For many of us that is not a disadvantage as it keeps them as discerning gardeners' plants even if they do suffer from overuse in Chelsea Flower Show gardens; they seem to be the darlings of designers at the moment.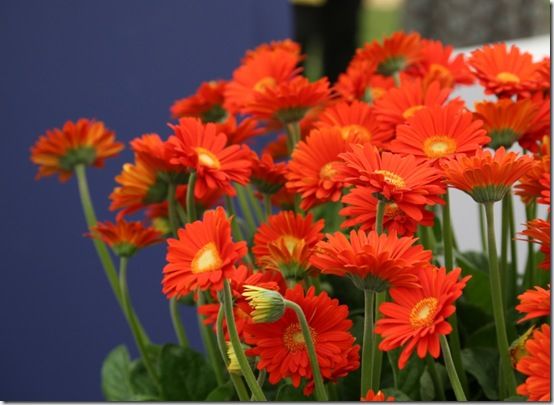 In third place a hot orange red gerbera called Gerbera Garvinea Sweet Glow. Orange is supposed to be the fashion colour of the year and this one did look good in its terracotta pot. Gerberas are best used in this way or in exotic planting schemes with cannas, dahlias and the like. They need warm, sunny situations and do not sit well alongside most perennials and shrubs with their coarse foliage and vibrant flowers. I think of them as cut flowers but can see their application as plants for a sunny patio.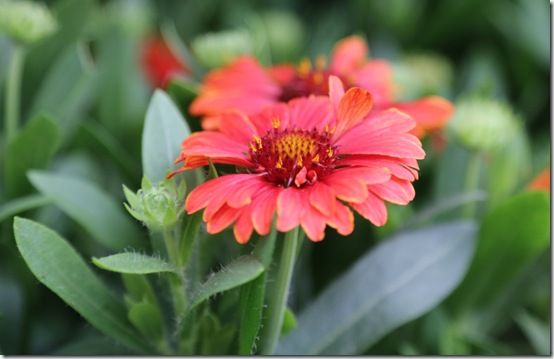 One entrant that did not make it to the final 20, but with similarities to the gerbera is the new Gaillardia 'Celebration'. This is bred in the UK and is compact, hardy and floriferous. Again it would make a good pot subject and its compact habit means it is likely to be a commercial success. It's a strong red-terracotta shade with plenty of good, green foliage. Not a perennial to plant with your roses, but with blue geraniums and dark heucheras I can see it working rather well.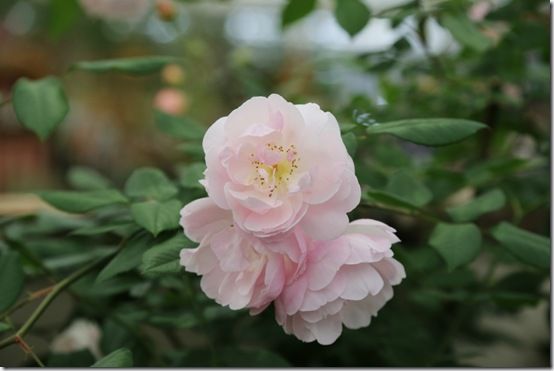 As ever David Austin roses came up with some delicious new introductions including a repeat flowering rambler 'The Lady of the Lake' which is bound to be a winner. Few rambler roses repeat but I, along with many gardeners crave their loose informal habit but lament their single flowering period. Rather than telling you about David Austin's new introductions I've asked MyGardenSchool tutor and David Austin rose expert Michael Marriott to tell you about them himself - look out for his MyGardenSchool blog post next week
Stay inspired
Get FREE Gardening tips and ideas from our experts in your inbox.