Thanksgiving Garden Cocktails. Happy Holidays!
By Alex N •
The Pilgrims didn't have much alcohol at the first Thanksgiving, but by the time Abraham Lincoln declared the day a national holiday in 1863, cocktails were plentiful! We've put together our favourite retro holiday cocktails to get you in the mood for a tipple. Go no further than your garden for the secret ingredients in these scrumptious little naughties..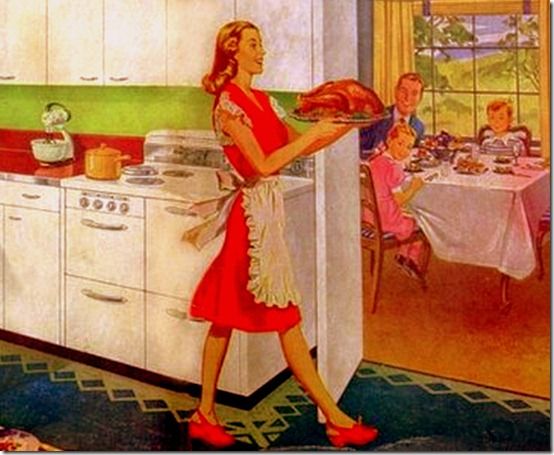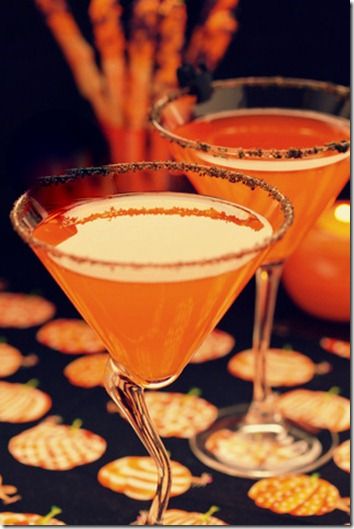 Pumpkin Punch Cocktail




Mix all ingredients together and then use some syrup or liquor for dipping the rim of the glass into and then dip into some cinnamon to give it that extra kick. So yummy and perfect for the Holidays.


1 ounce Pumpkin Liquor or Syrup

Dip Rim of glass into Liquor/Syrup and then into Cinnamon

2 ounces Vanilla Vodka

1 ounce Sylk Cream Liquor

Source: Retrowifey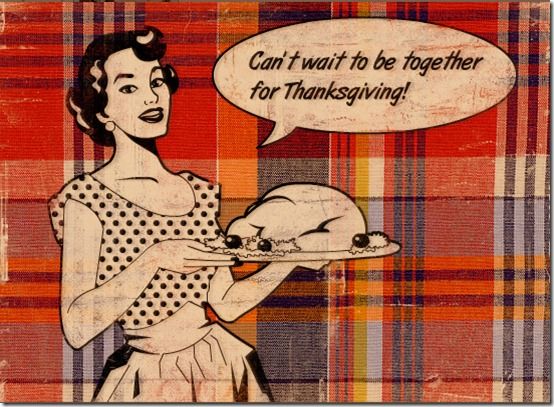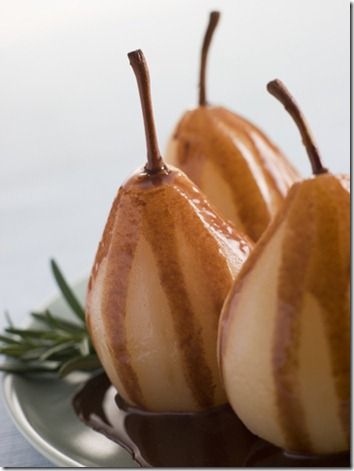 The Rosemary & Pear Passion Cocktail


Put enough pears into a 48-ounce glass jar to fill. Add vodka. Seal jar, Let stand at room temperature 2 weeks (up to 2 months). Heat sugar and 1 cup water in a medium saucepan over medium-high heat, stirring until sugar has dissolved. Add rosemary; remove from heat. Let stand 30 minutes. Discard rosemary. Let cool. Syrup can be refrigerated in an airtight container up to 1 month.   Fill 12-ounce glasses halfway with ice. Add 4 tablespoons vodka, 2 tablespoons syrup, and 3 tablespoons pear nectar to each. Top with 1/2 cup sparkling water. Serve garnished with rosemary .




6 to 10 Seckel pears

4 cups (32 ounces) vodka
1 cup sugar
12 sprigs fresh rosemary
1 1/2 cups pear nectar
4 cups (32 ounces) sparkling water
Source: Martha Stewart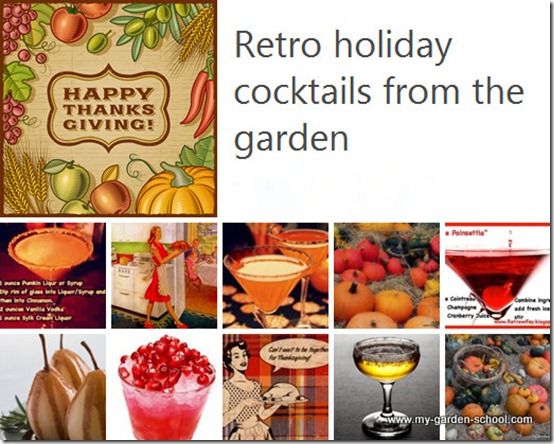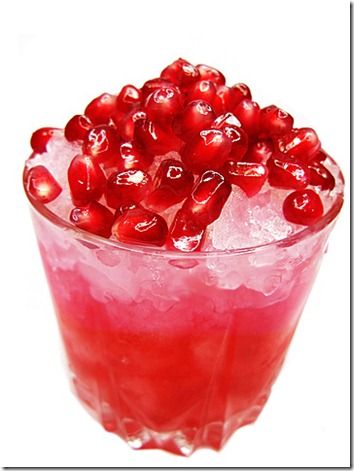 The Poinsettia
Its our favourite thanksgiving drink ..er I mean plant...  Hic!  Full of bubbles and berries you can't go wrong with this seasonal planty cocktail
5 ounces Cointreau
Half fill with champagne
Half fill with cranberry juice
Stir, add ice and seasonal red berries to taste
Source: Retrowifey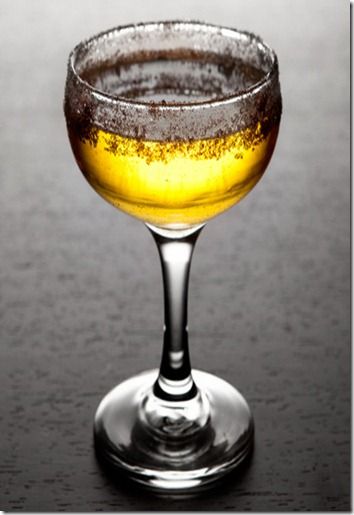 Liberation Libation
The Maple Sap Cocktail.. Forget pancakes and waffles; America's beloved breakfast sweetener has a new calling—the cocktail glass.
With its warm, complex sweetness, maple syrup is the perfect autumn cocktail flavoring. This concoction uses the pancake topper as well as Vermont Gold Vodka, which is made entirely from pure maple sap. Combine equal parts cinnamon and sugar on a shallow plate and use to coat the rim of a cocktail glass. Add the vodka and maple syrup to a mixing glass and fill with ice. Stir, and strain into the prepared glass. Top with the cider.
Cinnamon
Sugar
2 oz Vermont Gold Vodka
.5 oz Maple syrup
1.5 oz Sparkling apple cider (non-alcoholic)
Source: http://www.Liquor.com
Please share with us your secret Thanksgiving cocktails from the Garden!  Chin Chin…
Stay updated
Receive free updates by email including special offers and new courses.