Waterperry Gardens Announce Recordbreaking Delphinium!
Waterperry Gardens announced today that they reckon their Delphinium (pictured) –  has got to be a world record at 9ft 2¼ inches!  Can you challenge them?!
Waterperry Gardens, Oxford UK has a herbaceous border that is undoubtedly one of the greatest examples of a true herbaceous border in the world.   At this time of year it's stunning in its full summer bloom (especially this year). The quite specific weather conditions that the UK have experienced this year has resulted in the Campanula lactiflora and Delphiniums hybrid performing exceptionally well -  they have reached astonishing giant proportions and record-breaking heights. The amazing delphinium is the tallest the border at Waterperry Gardens has ever seen measuring in at a massive 9ft 2¼ inches.  Can you tell us?  Have they grow one of the world's largest flowers?  Is this the tallest delphinium in the world?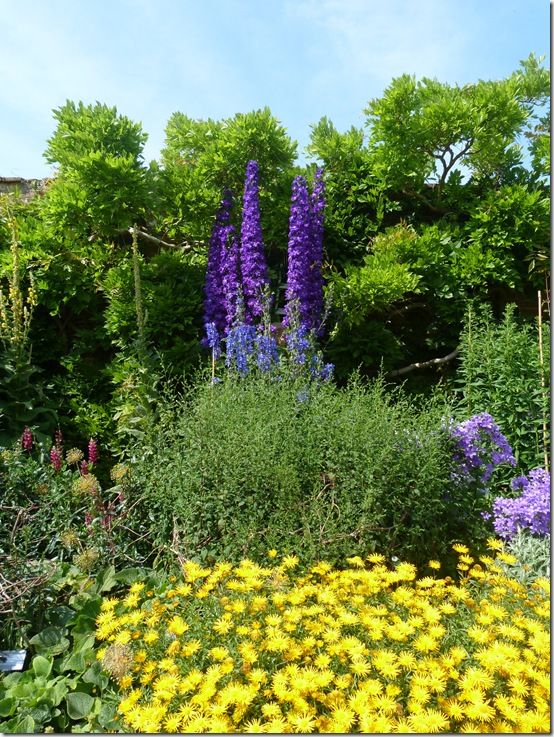 Waterperry's horticultural manager, Rob Jacobs, is sending the record breaking figures off to the Guinness Book of World Records to see if it is a record breaking Delphinium. It's a tense time as he waits to hear if a new record has been set! "It has to be a world record, I've been at Waterperry since 1979 and have no record of a delphinium ever reaching this height on the border".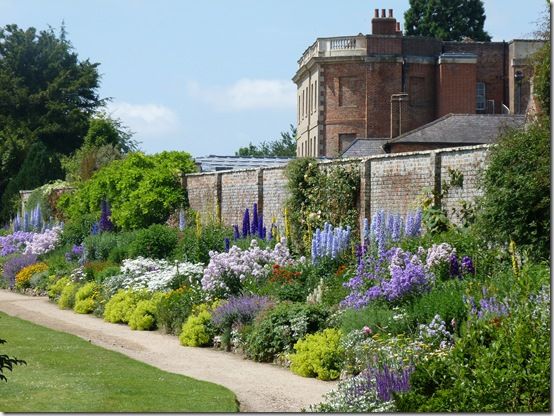 The garden team and manager Pat Havers are amazed by the height, "It is creating a lot of interest for visitors to the gardens, and they are astonished by how tall it is". Pat says the long cold spring and the late warm weather has caused the delphinium to rocket.

This quite startling delphinium will be at its best for the next week but will remain as a record in Waterperry's history books forever.   Please tell us if you get to go and see the beast!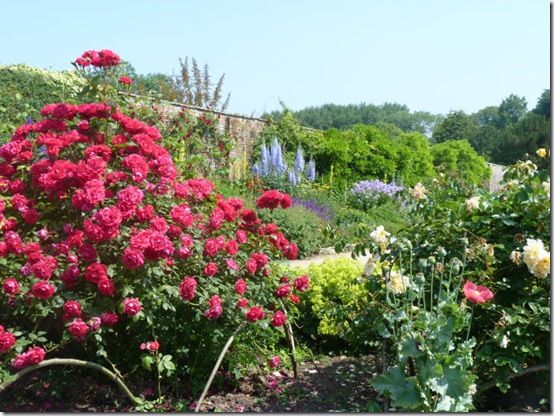 DIRECTIONS TO WATERPERRY GARDENS:

Waterperry Gardens are situated about 7 miles south east of Oxford.

From London: M40, junction 8. Follow the brown Tourist Board 'rose' symbol signposts.

From Birmingham: M40 Junction 8A. Waterperry gardens is 2.5 miles from A40, turn off at Wheatley and follow signposts with the brown Tourists Board 'rose' symbol signposts.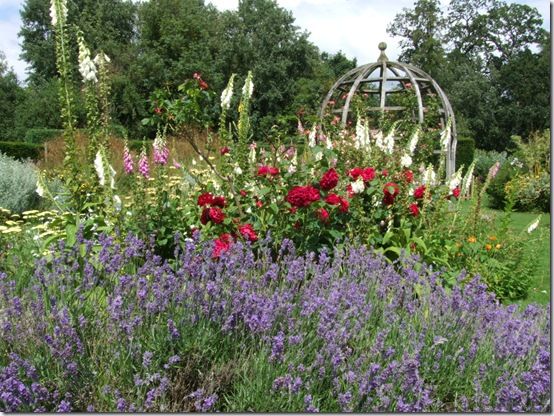 Stay inspired
Get FREE Gardening tips and ideas from our experts in your inbox.