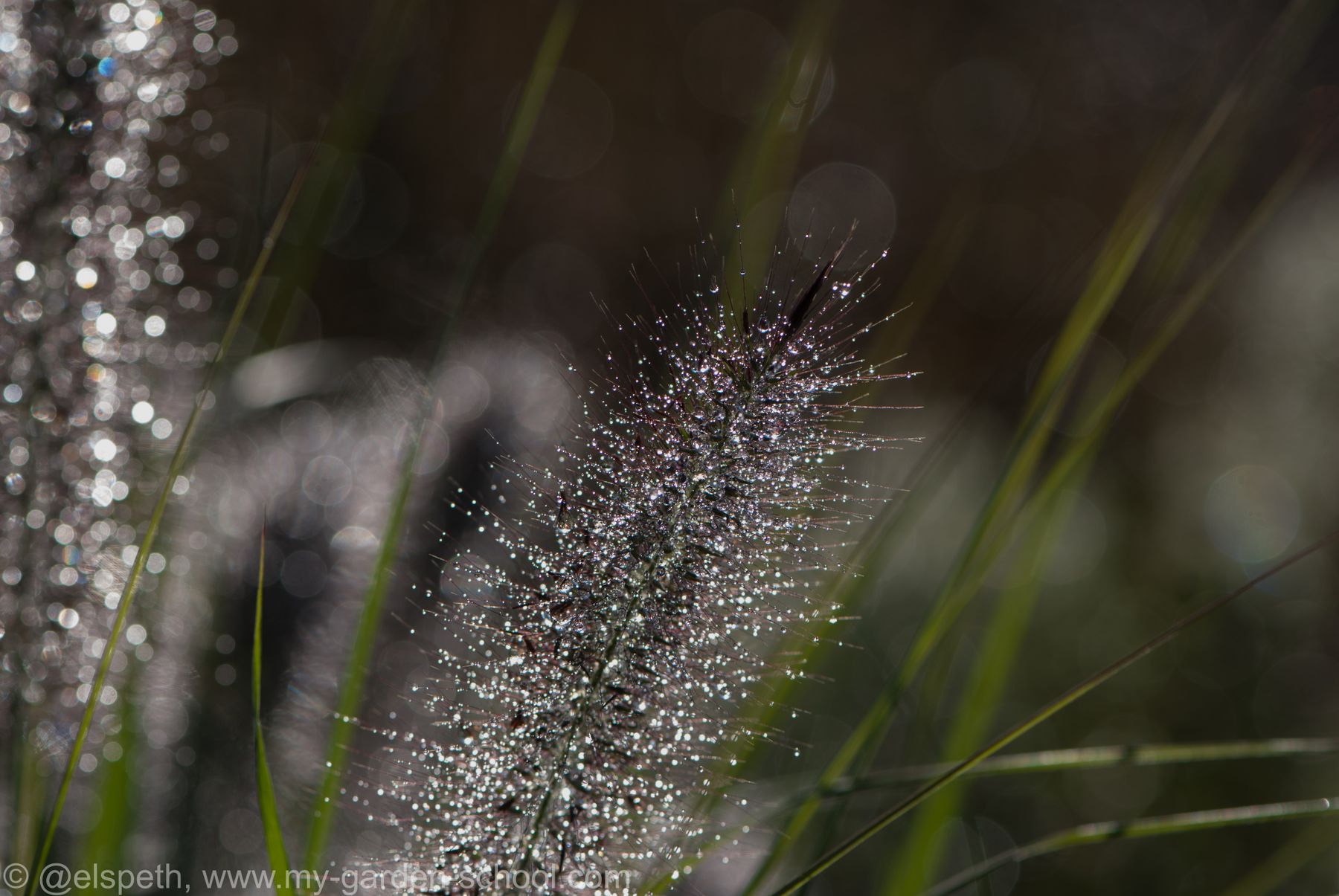 Gardening with Grasses
Take your designs to a higher level with ornamental grasses
Garden Design with Grasses Online Course
Suitable for All Abilities
For the past twenty years Michael has lived in the Netherlands where he, writes, designs and gardens. His first two books, written jointly with Piet Oudolf, revealed how to use ornamental grasses and other perennials in the new naturalistic gardens, a popular trend across Europe.
Ornamental grasses are a core component of a designer's planting palette, that excel when planted in association with a diverse range of other plants. Their impact is universal and we need to know just how to control and used their bold, often dominant, presence in our designs. As powerful design features they can be highly effective, but they can also be disruptive and overpowering if not handled with care.
On this course Michael focuses on the best grasses for a wide range of different growing conditions and situations and learn how to exploit the unique qualities of this large and diverse group of plants with plentiful examples of specific grasses and inspiring designs.
On completing this course you will be able to use grasses confidently and sensitively within your landscape designs and detailed planting schemes. You will be able to bring contrast and focus to your designs through their bold visual characteristics and to make a link with the natural world through their associations with the countryside beyond the garden fence.
Lesson Plan
Each lesson starts with a 30 minute video from your expert tutor, which you can watch whenever you like.
After each lesson, practice what you've learned with an assignment and receive personalised feedback from your tutor. Each of which should take no longer than 2 hours.
1. Reasons for Using Grasses; Their Qualities and The Possibilities

In this lesson Michael will introduce you to the world of ornamental grasses. We will look at their unique characteristics and why you might choose specific species within planting designs. You will learn how they can create associations with the natural countryside or bring new elements to a design by creating focal points, a new leaf pattern and form or to build the three dimensional structure of a garden design.

2. Choosing The Best Grasses for Your Site and Design Objectives

Carefully chosen, ornamental grasses can add many different unique qualities to the garden spaces they occupy. In this lesson you will start to look at specific groups of grasses, identifying the very best ones for different situations and settings.

3. Growing Grasses

Grasses are tough and reliable and if done correctly their maintenance can be fairly simple. In this lesson we will cover how and when to plant grasses with detail examples of a number of different species. You will learn about how to create harmonies and contrasts when combining with other plants to allow the grasses to fully express themselves. However, we are dealing with a large and varied group of plants and need to be aware of not only their good points, but also some of the negative aspects they can display. Knowing what can go wrong will enable you to use grasses more effectively.

4. Designing with Grasses

In the final lesson of the course we will look at how grasses both singly, in uniform masses and as components of mixed perennial planting schemes can be used when designing garden landscapes. Form, texture and colour are the basis of these comparisons and ornamental grasses are potent in all of these respects. Above all else, form and texture is what sets grasses apart from the other plants in our gardens and when we add to these, the associations that they trigger with various natural landscapes we can start to develop strategies for including them in our planting schemes. In this lesson Michael will look at their use in flower borders, as ground cover, in naturalistic borders and new style perennial meadows.
Available as part of a collection
How our courses work
You're going to love learning with us!
After you buy, you can start whenever you're ready
You'll have 4 weeks to complete 4 lessons, study at your own pace
You'll likely need 2 1/2 hours per lesson, but you can study whenever it suits you
You'll get expert critique from your tutor Michael King(you'll be able to ask them questions too)
We'll pair you up with a group of like-minded classmates from around the world
You'll have access to the classroom, content and your classmates for life
You'll also gain certification
More questions? Take a look at our frequently asked questions.