Professional Planting Design
Taught by Hilary Thomas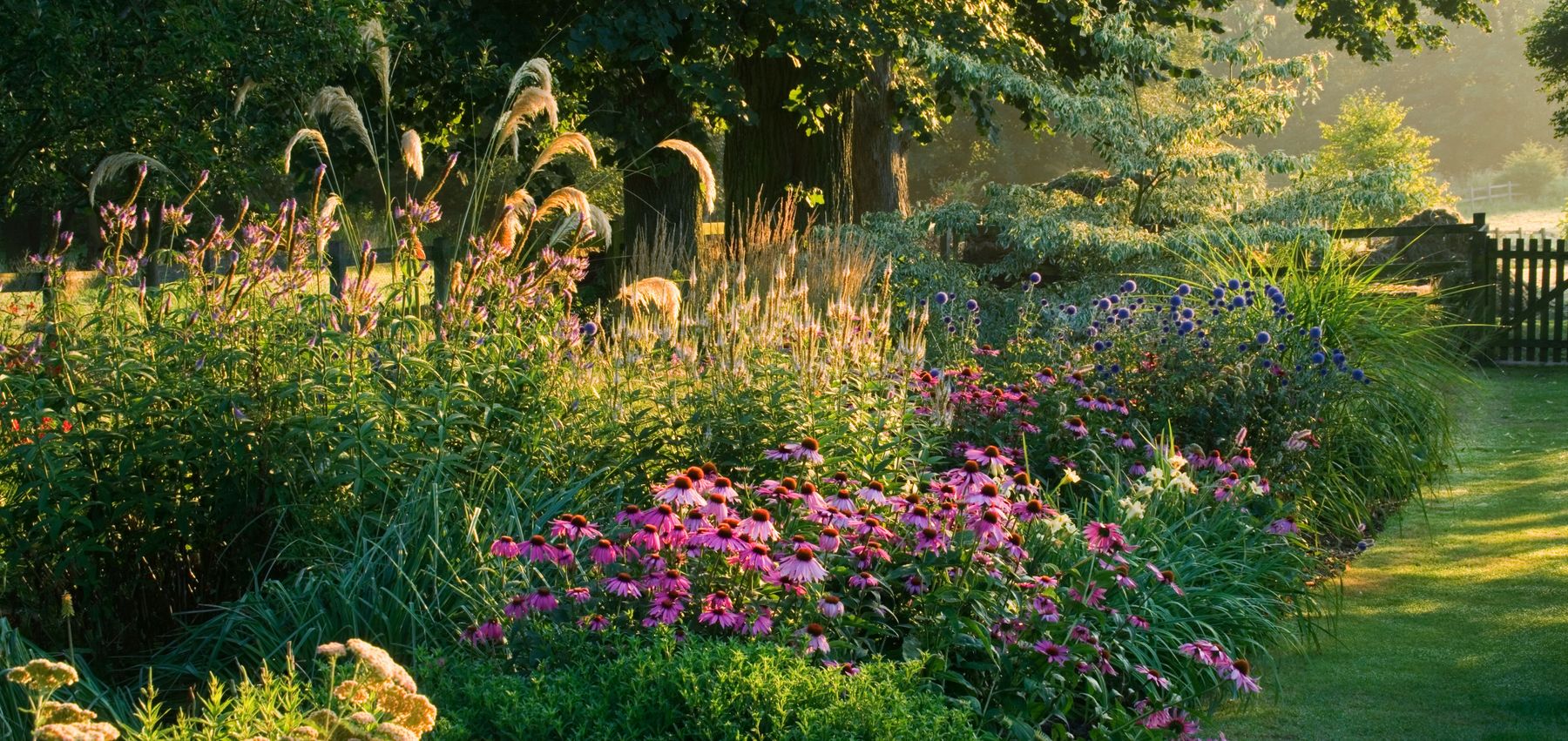 It's all too easy to have a garden full of wonderful plants that feels more like a restless collection than a well thought out design
Course outline
Colour and Design Principles

The Role of Plants in The Planting Scheme

Seasonal Colour & Excitement

Considering Plant Selection

Drawing Up the Planting Plan
Choose how you want to learn
The

Expert option

Recommended

Develop your learning further with marked assignments and personal tuition from Hilary Thomas

Start course whenever you like
8 weeks tutor access for personalised assignment feedback & coaching
8 assignments marked by Hilary Thomas
Certificate of completion from Hilary Thomas
Online classroom with up to 20 classmates
8 lessons with expert videos & notes
Group chat & direct message with tutor & classmates
Lifetime access to videos, notes & classroom

Learn more

The

Peer option

Discover the benefits of group learning in an online interactive classroom of no more than 20 people. Get the most from shared knowledge and community study

Start course whenever you like
Practise what you learn with your peers
Online classroom with up to 20 classmates
8 lessons with expert videos & notes
8 course assignments
Group chat & direct message classmates
Lifetime access to videos, notes & classroom

Learn more
Course Description
Suitable for all abilities, whether amateur or professional

It's all too easy to have a garden full of wonderful plants that feels more like a restless collection than a well thought out design. Discover how to create a garden with a sense of year-round unity and well-being. Learn to select plants for their visual, aesthetic and structural properties, how to assess your site conditions, and the process of creating a planting plan on paper. Explore different styles of garden such as naturalist, minimalist and cottage garden, and get tips on things to consider if you're setting up in business
Learning outcome
: Having completed the course you will understand the theory behind selecting and using plants for their visual qualities so that you can create planting schemes that have lasting structure, and offer both unity and contrast of form, texture and colour. You will understand the importance of selecting the right plants for the right place and how to create an effective planting plan that communicates your planting ideas effectively.
Remember, if you're a self-employed professional you can set these courses off against tax as 'Continued Professional Development'.
About Hilary Thomas

Hilary is a true professional. She has been designing gardens for 25 years and taught students the key techniques as Head of Design at Capel Manor College
Hilary Thomas was Head of the School of Garden Design at the highly regarded Capel Manor College where she taught both Horticulture and Garden and Planting Design for over 20 years. Her students won prestigious medals at the Chelsea and Hampton Court Shows and many went on to establish very successful careers as garden designers. Whilst at Capel Manor she established the first Planting Design Course in the country and her published book The Complete Planting Design Course was a compilation of the course notes. She has been a tutor with my MyGardenSchool since it started and her Professional Planting Design course is popular with students from around the world.
Frequently bought as part of this collection
Garden Design Diploma

Master the entire subject and SAVE 30% when you buy this collection

11 Courses • Taught by 8 Expert Tutors

This collection of courses from the world's greatest designers and plantspeople, enables you to learn the full gamut of skills needed to become a practising garden designer. Whether you want a career change, or are keen to design your own garden under the watchful eye of some of the world's big names in gardening, this collection of courses is unrivalled in its level of expertise.

It's also taught in our friendly and private online classroom, where you get to know your tutors and classmates. You will receive 2 Continued Education Units (CEUs) for each course in this collection, which are recognised by the Association of Professional Landscape Designers (APLD). Most importantly though, you will have an enjoyable learning experience, whilst learning from highly acclaimed and trusted practising designers. Many of our students have gone on to make a hobby into a profession and now have careers in gardening or garden design all over the world. You will receive a certificate on completion.

Learn more