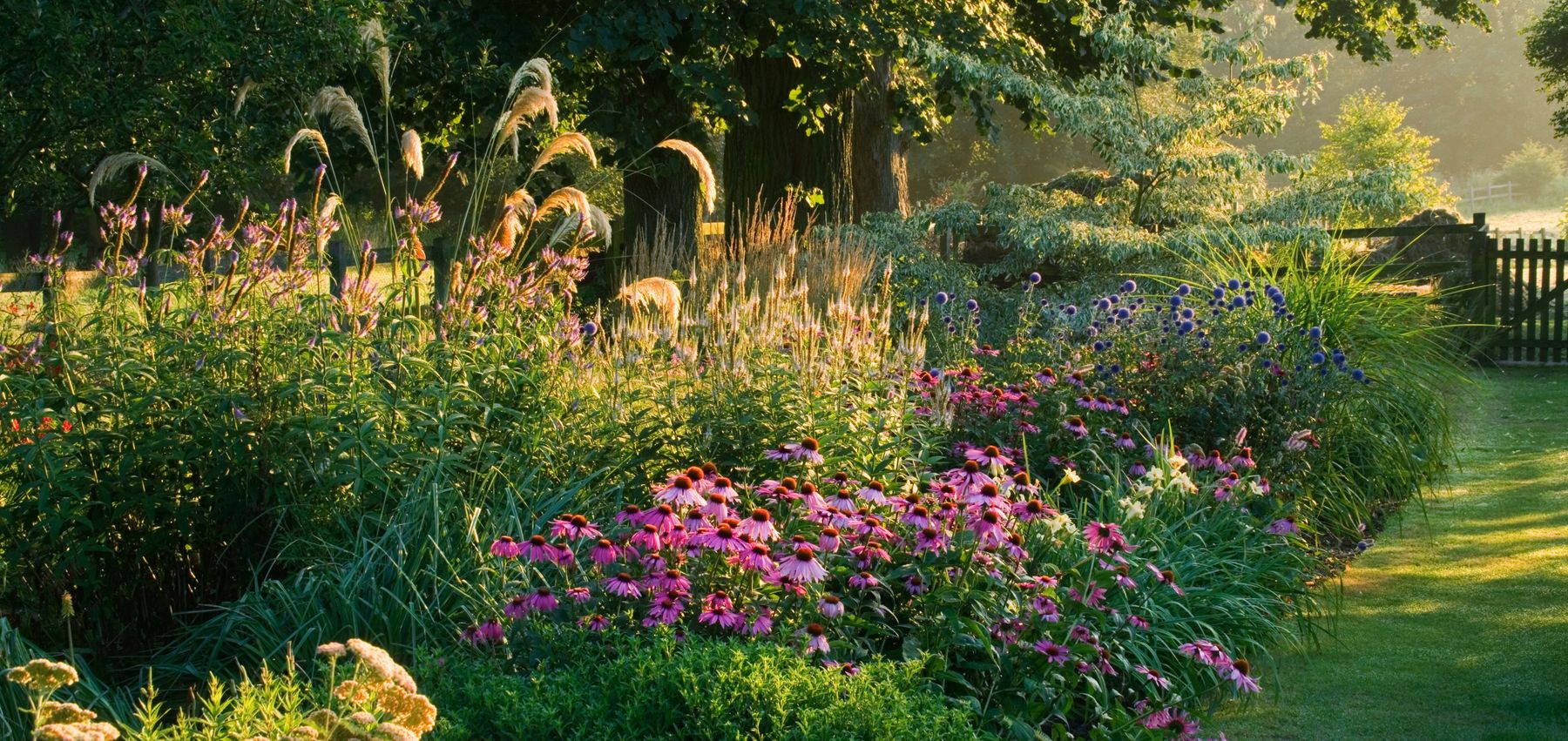 Professional Planting Design
Learn how to plant a stunning garden using professional garden designers' planting schemes
Online Planting Design Course
How our courses work▲ TOP
You're going to love learning with us!
After you buy, you can start the course whenever you're ready
You'll have 8 weeks to complete 8 lessons, study at your own pace
You'll likely need 2 1/2 hours per lesson, but you can study whenever it suits you
You'll get expert critique from your tutor Hilary Thomas (you'll be able to ask them questions too)
We'll pair you up with a group of like-minded classmates from around the world
You'll have access to the classroom, content and your classmates for life
You'll also gain certification
More questions? Take a look at our frequently asked questions.
About the course▲ TOP
Suitable for all abilities, whether amateur or professional

It's all too easy to have a garden full of wonderful plants that feels more like a restless collection than a well thought out design. Discover how to create a garden with a sense of year-round unity and well-being. Learn to select plants for their visual, aesthetic and structural properties, how to assess your site conditions, and the process of creating a planting plan on paper. Explore different styles of garden such as naturalist, minimalist and cottage garden, and get tips on things to consider if you're setting up in business
Learning outcome
: Having completed the course you will understand the theory behind selecting and using plants for their visual qualities so that you can create planting schemes that have lasting structure, and offer both unity and contrast of form, texture and colour. You will understand the importance of selecting the right plants for the right place and how to create an effective planting plan that communicates your planting ideas effectively.
Remember, if you're a self-employed professional you can set these courses off against tax as 'Continued Professional Development'.
Lesson Plan▲ TOP
Each lesson starts with a 30 minute video from your expert tutor, which you can watch whenever you like.
After each lesson, practice what you've learned with an assignment and receive personalised feedback from your tutor. Each of which should take no longer than 2 hours.
1. Form, Texture & Habit

Learn how the size, shape and surface of leaves influences our perception of plants.

2. Colour and Design Principles

Understand how colours influence the mood of a garden and how we perceive the dimensions of a space.

3. The Role of Plants in The Planting Scheme

Explore the role of structural planting and focal point plants in a planting scheme.

4. Seasonal Colour & Excitement

Consider the different techniques for utilising seasonal colour and excitement, from seasonal bedding plants to the more naturalist meadow style.

5. Considering Plant Selection

Explore all the factors that will determine the success of your planting scheme, and how to garden ecologically.

6. Drawing Up the Planting Plan

Learn how to create a three-dimensional planting plan.

7. Planting Styles

Assess the different ways that plants can be used to create a particular style or theme, such as cottage garden, modern or Mediterranean style planting.

8. Plant Schedule

Understand how to prepare a plant schedule, and why you need to consider suppliers, maintenance, and your neighbours.
Requirements▲ TOP
A3 Pad of Tracing Paper

Pencils HB 2B 4B
Water Colour Pencils
Circular template (HELIX H67)
Plant reference books