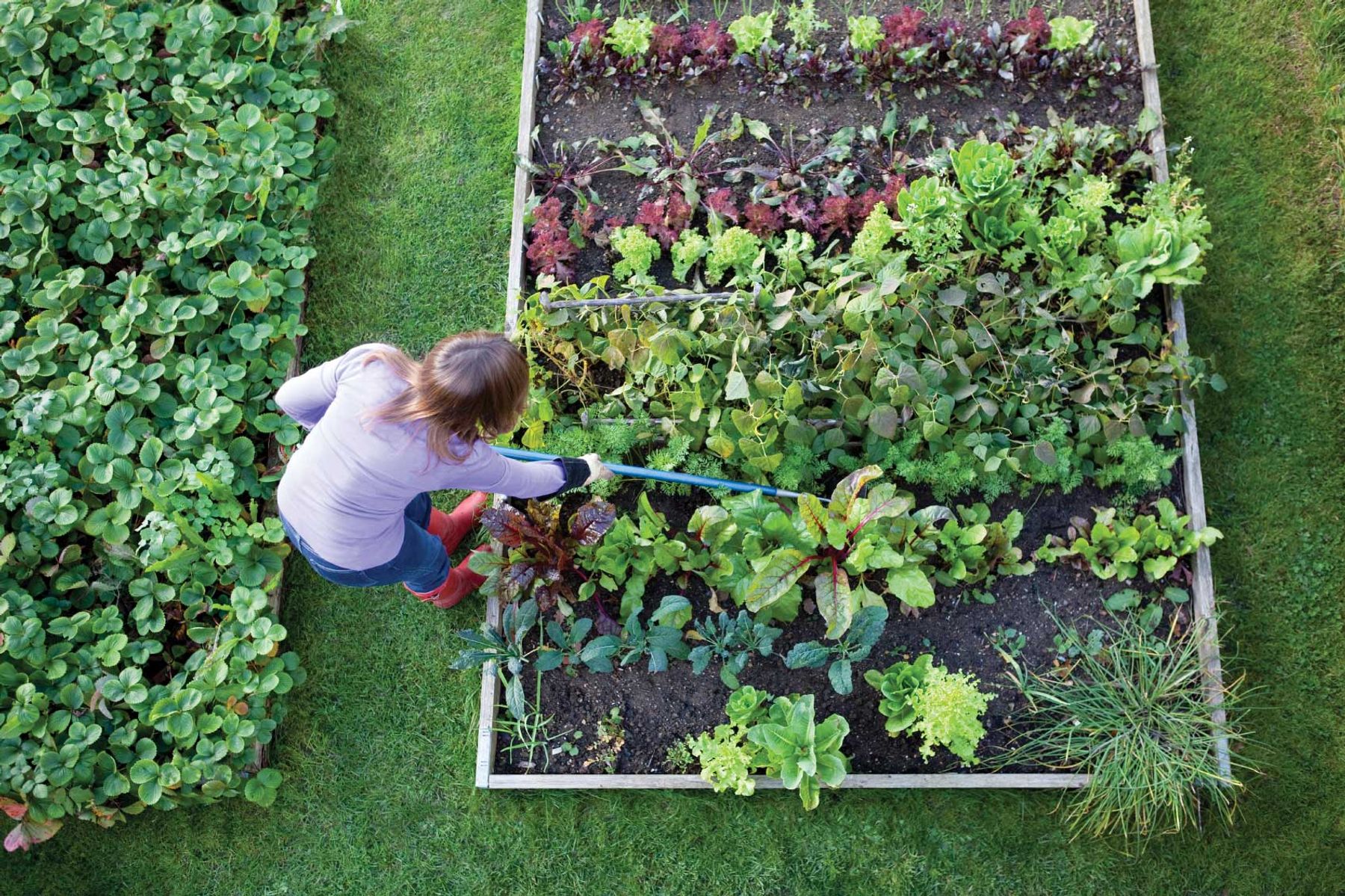 Fruit and Vegetable Gardening for Beginners
Learn how to grow your own fruit and vegetables
Learn how to grow vegetables online
How our courses work▲ TOP
You're going to love learning with us!
After you buy, you can start the course whenever you're ready
You'll have 4 weeks to complete 4 lessons, study at your own pace
You'll likely need 2 1/2 hours per lesson, but you can study whenever it suits you
You'll get expert critique from your tutor Alex Mitchell (you'll be able to ask them questions too)
We'll pair you up with a group of like-minded classmates from around the world
You'll have access to the classroom, content and your classmates for life
You'll also gain certification
More questions? Take a look at our frequently asked questions.
Watch a short preview▲ TOP
About the course▲ TOP
Suitable for all abilities
No matter what size your garden, it's possible to create a plot full of mouthwatering crops. In this thoroughly practical course from garden writer, Alex Mitchell, you'll discover just how easy it is to grow your own vegetables, even if you're a complete beginner.
This four week course will take you through a year in the edible garden, from fruit trees to winter salads, so you'll be able to enjoy growing your own all year round.
Learning outcome:
You will gain the knowledge and confidence to set up a vegetable garden in any space, and a basic understanding of how to grow crops right through the year.
Lesson Plan▲ TOP
Each lesson starts with a 30 minute video from your expert tutor, which you can watch whenever you like.
After each lesson, practice what you've learned with an assignment and receive personalised feedback from your tutor. Each of which should take no longer than 2 hours.
1. Get your garden into gear

We'll cover how to assess your growing site, soil preparation and digging, as well as an introduction to composting and wormeries. How do you start a garden? How important is it that your garden faces the right way? How do you make your soil fertile? Starting a garden from scratch can feel overwhelming when you're a beginner, but it doesn't have to. All you have to do is get to know your garden – and this lecture shows you how. You'll find out what sort of soil you have and learn how to improve it, get to know how much sun your garden gets and learn why wormeries and compost bins are worth including in a new garden. By the end of this lecture you'll know all you need to have a fertile garden just begging to be planted up with delicious crops.

2. Spring has sprung

In this lesson you will learn how to sow tomatoes, aubergines, peppers, courgettes, salads, cucumbers, sweetcorn and much more. Spring is the busiest, most exciting time for the edible gardener – when you are never far from a seed packet and you kitchen windowsill is full of germinating pots. This lecture includes tips for easy germination, suggests the best varieties to grow, and shows how to plan your sowing so you never end up with a gap in the garden.

3. Summertime and the living is easy

Learn how to grow your own summer salads and fruits. A plethora of hints and tips on growing your own to see you through those summer lunches and dining al fresco, all with your own home grown food. Summer in the edible garden is not just about picking and eating delicious food, it's about tying in your crops, feeding them with liquid seaweed to keep them healthy and knowing how to spot potentially damaging pests and diseases. It's also about planning your crops so you keep your space, however small, constantly ticking over with new plants.

4. Cold comfort

This lecture focuses on growing your own delicious crops for all seasons. Just because it's cold outside doesn't mean there's nothing to do: winter is the time to plant bare-root fruit trees and even a tiny garden can fit several, especially if they are dwarf trees or minarettes, trained to grow upright and take up little space. Plant apples, pears, peaches, apricots, plums or cherries now and you'll have a blossoming tree come spring-time. There are also winter crops you can be picking – hardy oriental leaves such as mizuna and tatsoi, as well as salad rocket, kale, chard and winter lettuces. This lecture shows you how to get through the barest time of year and still have life in the garden and fresh crops for the on the table. Requirements Some wellies maybe, bags of enthusiasm, and a taste for good veg. A camera or mobile needed for taking pics, and a scanner if you have one. A burning desire to understand more about the vegetable garden. This is one of our top courses if you're looking to hone your vegetable garden - book now to avoid disappointment.