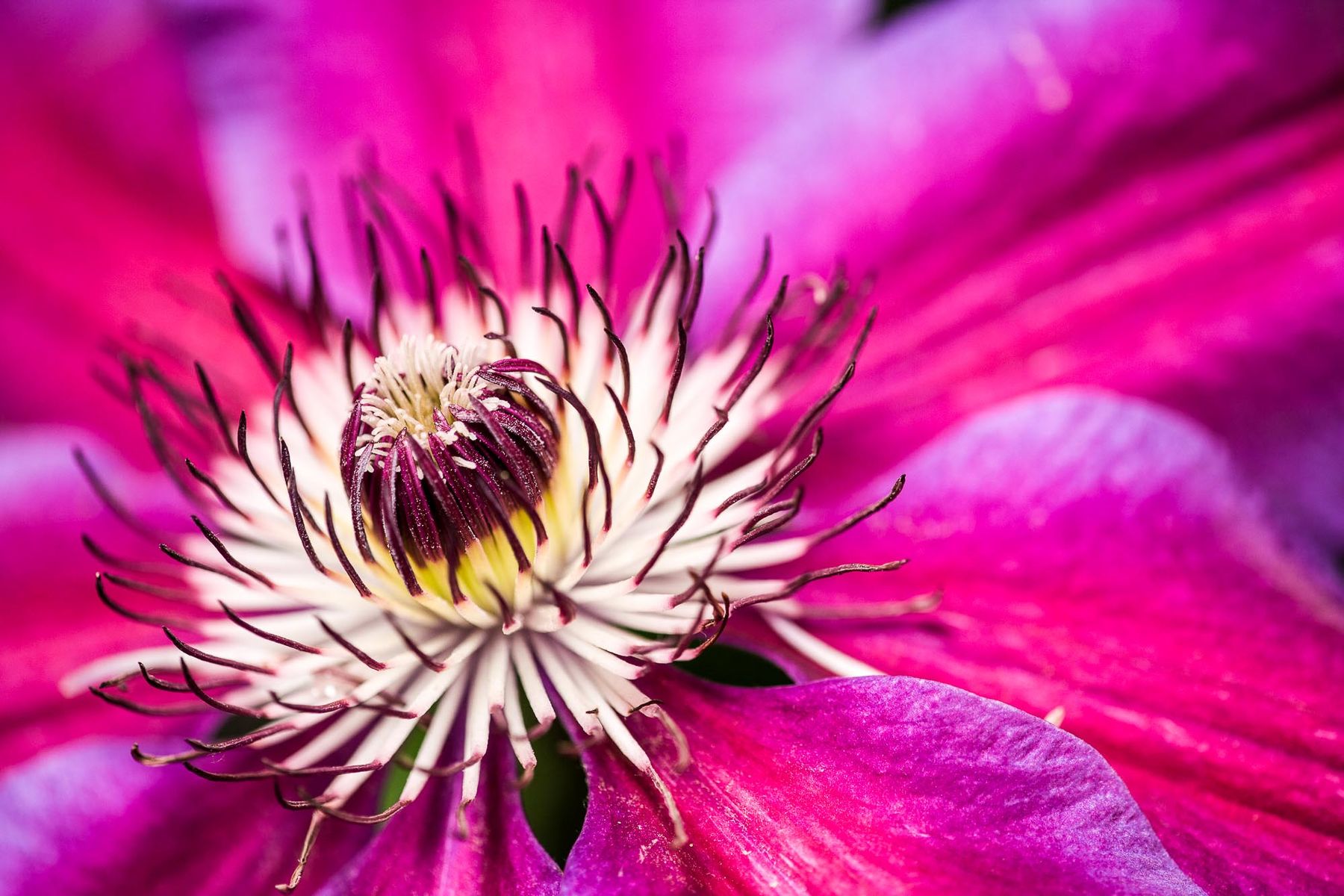 Climbers & Clematis Expert
How to choose, prune and grow climbers
Clematis & Climbers Online Gardening Course
How our courses work▲ TOP
You're going to love learning with us!
After you buy, you can start the course whenever you're ready
You'll have 4 weeks to complete 4 lessons, study at your own pace
You'll likely need 2 1/2 hours per lesson, but you can study whenever it suits you
You'll get expert critique from your tutor Pip Bensley (you'll be able to ask them questions too)
We'll pair you up with a group of like-minded classmates from around the world
You'll have access to the classroom, content and your classmates for life
You'll also gain certification
More questions? Take a look at our frequently asked questions.
Watch a short preview▲ TOP
About the course▲ TOP
Suitable for all abilities
If you have desire to learn more about clematis and climbing plants this is the course for you. Perhaps you have some in the garden and want to learn how to make more of what you have? You might be planting a new garden from scratch or helping a friend or client choose climbers for their garden.
Questions Pip will be tackling include "when should I prune my Clematis?"; "Why has my Wisteria not flowered?"; "Does my rambling rose need pruning?"; "How can I screen my neighbours?"; "What can I grow up through my tree?"; and "What can I grow on a north facing wall?".
Subjects like pruning, planting and using climbers in your overall design can be really intimidating but my course demystifies all of these so that you can really enjoy using them.
Learning Outcome:
A good all-round knowledge of climbers including when and how to prune, different varieties for different situations, and an increased knowledge of both clematis and many other climbers.
Lesson Plan▲ TOP
Each lesson starts with a 30 minute video from your expert tutor, which you can watch whenever you like.
After each lesson, practice what you've learned with an assignment and receive personalised feedback from your tutor. Each of which should take no longer than 2 hours.
1. Climbers, and Their Role in the Garden

This is all about the practicalities. Gardening can seem like a really complicated world in which you are the person who knows the least. To choose the right climbers for your garden I am going to show you how they grow and what kind of supports you need for each of the different types. I will also introduce the idea of different planting layers in the garden and how you can make use of them to bring more colour and flower to your planting. This is climbers and clematis demystified. All this information is generously peppered with invaluable hints and tips I have picked up over 30 years of buying and selling plants.

2. Be Prepared

When you start to choose plants, whether for your garden or someone else's there are a series of questions you should ask. This lesson takes you through them one by one and covers important topics like shady spots, climate, soil types, buying on a budget and future maintenance.  Don't ever be led astray by a pretty picture on a label again. Armed with this checklist you can be sure that you are ready to choose with confidence. I also look at colour schemes and the effect that colours have on mood plus how to make the most of an inherited colour scheme.

3. The Nitty Gritty

You're ready to go out and buy the climbers you have chosen now. Garden centres and nurseries can be intimidating so I arm you with all the information you need to choose the very best quality plants. I explain about pot sizes and the benefits of planting specimen plants. There are some professional tips you can use when planting to get the best from the climbers and clematis, I will share these with you. Pruning is a subject that even very experienced gardeners find confusing so I have put together a simple guide to pruning with special emphasis on Clematis and Wisteria, two of the trickiest subjects.

4. The Fun Stuff

Now you are ready to put together all the skills you have learnt and lesson 4 is all about how to use clematis and climbers in your design. It includes tips on making the most of colour, scent and fruit. Different kinds of garden features are also considered – would a pergola be best for you or would pillars work best? Finally I look at planting in pots, the best shaped pots, different materials for the and which composts should you use.