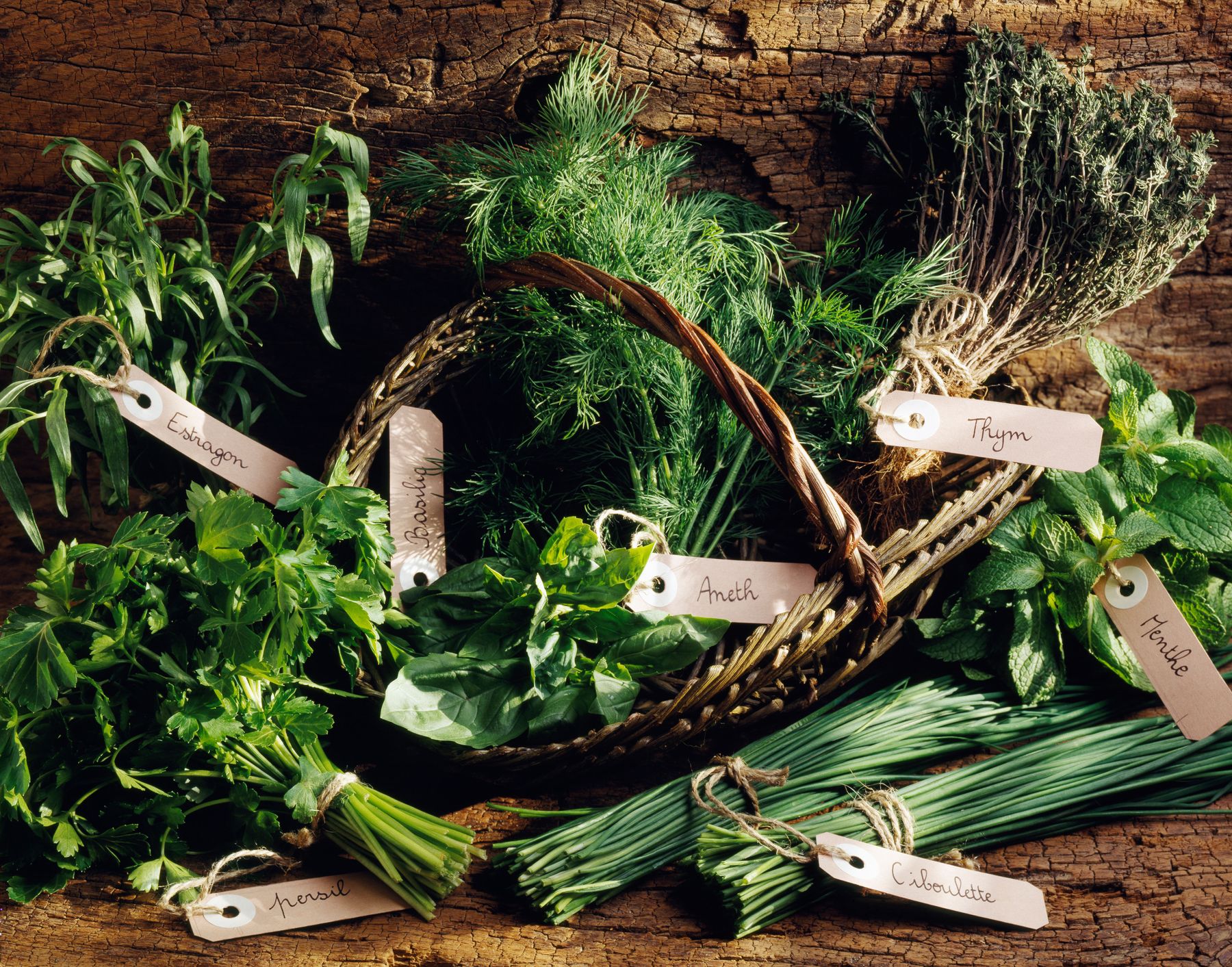 The Herb Garden
Personal advice & inspiration on herbs for cooking, cutting and maintaining health
How to Grow Herbs – Online Course
How our courses work▲ TOP
You're going to love learning with us!
After you buy, you can start the course whenever you're ready
You'll have 4 weeks to complete 4 lessons, study at your own pace
You'll likely need 2 1/2 hours per lesson, but you can study whenever it suits you
You'll get expert critique from your tutor Dr Rachel Petheram (you'll be able to ask them questions too)
We'll pair you up with a group of like-minded classmates from around the world
You'll have access to the classroom, content and your classmates for life
You'll also gain certification
More questions? Take a look at our frequently asked questions.
Watch a short preview▲ TOP
About the course▲ TOP
Herbs are beautiful multi-functional plants that are easy to grow and have many beneficial effects on our health and the health of our gardens. They look and taste fantastic and they are an easy and cost effective way to add interest to our garden and to our diets. They are forgiving tolerant plants that can survive in the most unlikely of containers, and given the right conditions will thrive in the smallest of spaces.
They are the best plants to start off with if you are a beginner but also offer challenges for the seasoned gardener. They connect us with many traditions and cultures through millennia and offer interest to every gardener whether your interest is in food, wildlife, flower arranging, or purely ornamental growing, herbs have something to offer.
This course will talk you through the multifunctional nature of herbs, how to grow them and how to look after them and will suggest some familiar and perhaps unfamiliar herbs to try.
Lesson Plan▲ TOP
Each lesson starts with a 30 minute video from your expert tutor, which you can watch whenever you like.
After each lesson, practice what you've learned with an assignment and receive personalised feedback from your tutor. Each of which should take no longer than 2 hours.
1. History of herbs

In this lesson we discuss the role of herbs in history and the multifunctional nature of herbs. We will learn about how herbs can benefit out health, how they can increase diversity in the garden and how we can use them in the kitchen.

2. Choose the right place to grow

In week 2 we think about where to grow herbs in the garden – whether they are in a designated herb garden or mixed into ornamental borders we need to make sure they have the right conditions to thrive. We also consider general maintenance and propagation so you can make sure that you have a healthy crop of herbs year after year.

3. Essential herbs for cooking

Here we consider the kitchen garden essentials. If you want to grow herbs to enrich your cooking, in week 3 we consider the best culinary herbs to grow.

4. Medicinal and multipurpose herbs

There are many other lovely herbs which may not be immediately obvious to grow for the kitchen but have other important roles to play such as attracting wildlife, medicinal properties or filling a tricky space in the garden. Here we will discuss some different herbs to try to expand your herbal repertoire!