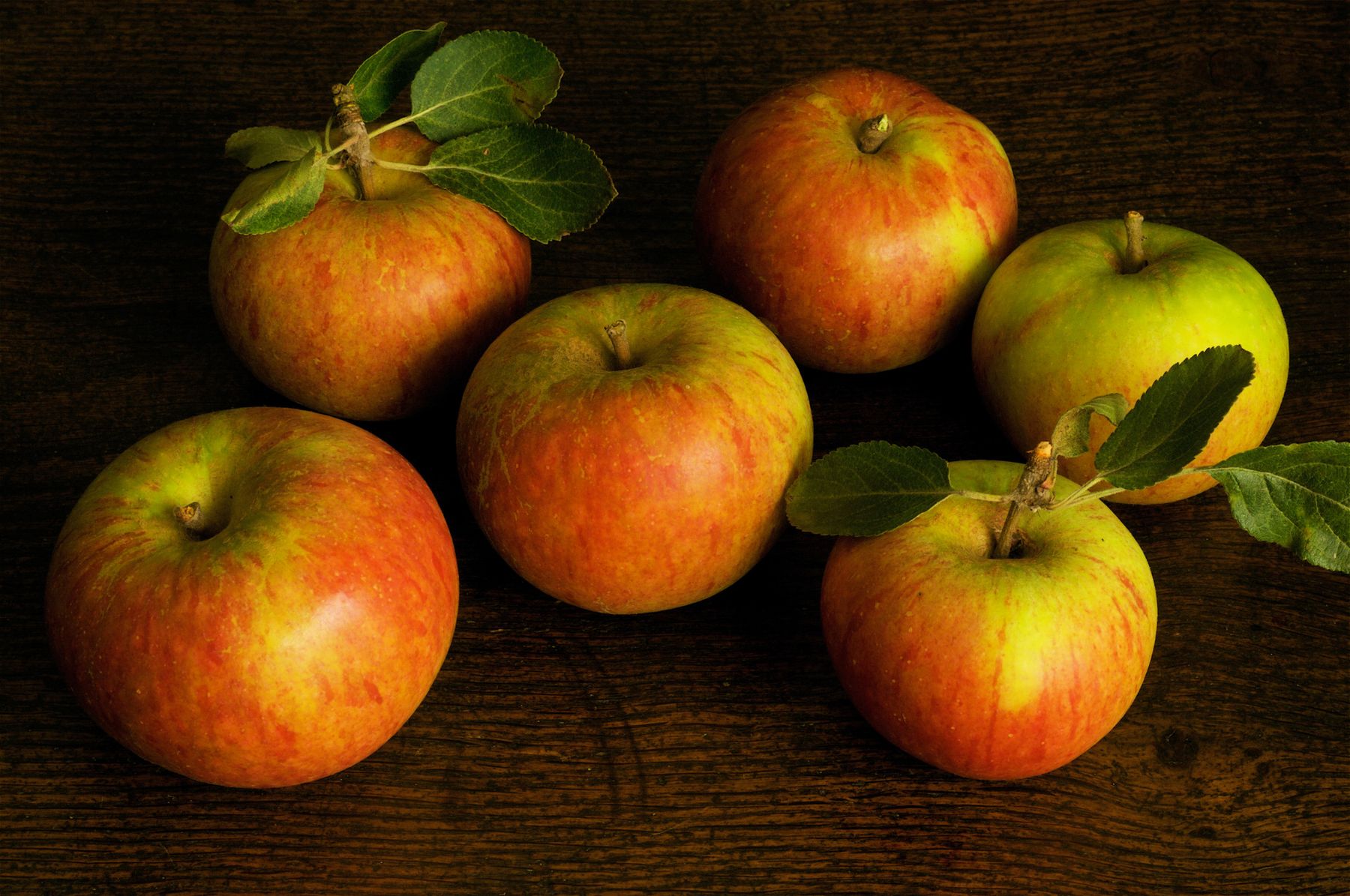 Heritage or Heirloom Fruits & Vegetables
A history of old-fashioned cultivars
Heritage or Heirloom Fruit & Vegetables Online Course
How our courses work▲ TOP
You're going to love learning with us!
After you buy, you can start the course whenever you're ready
You'll have 6 weeks to complete 6 lessons, study at your own pace
You'll likely need 2 1/2 hours per lesson, but you can study whenever it suits you
You'll get expert critique from your tutor Toby Musgrave (you'll be able to ask them questions too)
We'll pair you up with a group of like-minded classmates from around the world
You'll have access to the classroom, content and your classmates for life
You'll also gain certification
More questions? Take a look at our frequently asked questions.
About the course▲ TOP
Suitable for all abilities
This is very much a course for those of you who grow or or want to grow old-fashioned cultivars and who would like to be introduced to some of the very best Heritage or Heirloom seeds and cultivars that are available to grow today; but who are also interested to discover more about the fascinating stories that our favourite fruits and vegetables have to tell. And moreover to learn how fruits and vegetables have influenced cultures and changed world history.
Lesson Plan▲ TOP
Each lesson starts with a 30 minute video from your expert tutor, which you can watch whenever you like.
After each lesson, practice what you've learned with an assignment and receive personalised feedback from your tutor. Each of which should take no longer than 2 hours.
1. The Story of Fruit & Vegetable Cultivation

We begin our story by establishing what exactly is a Heritage or Heirloom Variety (and why the different names!) before exploring and discussing the reasons why we have lost so many old-fashioned cultivars and the many positive reasons why we, as gardeners, should actively choose to grow them. We then depart on a voyage of discovery through the cultivation of fruits and vegetables down the ages and explore some of the varied and fascinating techniques that have been used to raise fruits and vegetables. Requirements You will be required to do a site survey of your plot in lesson 1 which needs to be reasonably accurate. This will be covered during the course but if you want to make a head start or need help with your site survey, see the following web links. http://gardendesigncourses.blogspot.co.uk/2012/04/how-to-survey-garden-pt1.html http://gardendesigncourses.blogspot.co.uk/2012/04/how-to-survey-garden-pt2.html http://gardendesigncourses.blogspot.co.uk/2012/04/how-to-survey-garden-pt3.html

2. Heirloom & Heritage Fruits Part 1

The second and third lectures will tell the fascinating stories of the individual fruits and vegetables that today we take for granted as well as some which are less well-known. We will learn where they come from, when they were domesticated and by whom, how they travelled to different parts of the world, quirky details and fun facts; and of course, be introduced to some of the best cultivars that are still available to grow. Available to download will be some old-fashioned recipes that use the featured fruits and vegetables. Winter/Spring: Orange, Lemon, Lime and other Citrus, Banana, Kiwi fruit, Fig, Grape, Peach, Nectarine, Pineapple. Summer: Apricot, Cherry, Currants, Gooseberry, Melon, Mulberry, Strawberry, Raspberry. Autumn: Apple, Blackberry, Damson, Bullace & Gage, Plum, Medlar, Myrtleberry, Almond, Cobnut, Hazelnut & Filbert, Chestnut, Walnut, Pear, Quince.

3. Heirloom & Heritage Fruits Pt 2

Understand the reasons why it is important that us gardeners grow HVs. Know the advantages that HVs have over, for example F1 hybrids.

4. Heirloom & Heritage Vegetables Part 1

The fourth and fifth lectures cover the origins, domestication and cultivation of 35 different fruits and nuts and 42 vegetables. You will learn about the cultural histories of the different fruits and vegetables and know how fruits and vegetables have changed the world. And finally you will become familiar with a range of heritage or heirloom cultivars that are available to grow today for each fruit and vegetable. Winter/Spring: Broccoli & Purple sprouting, Brussels sprouts, Cabbage & Savoy, Kale, Cauliflower, Kohl Rabi Jerusalem artichoke, Leek, Parsnips, Asparagus, Potato. Summer: Garlic, Onions & Shallot, Beetroot, Broad beans, French beans, Runner beans, Carrots, Courgettes & Marrow, Cucumber, Globe artichoke, Chicory, Lettuce, Okra, Peas, Radish, Spinach, Tomato. Autumn: Celery & Celeriac, Chard, Aubergine, Chilli & Sweet Pepper, Pumpkin & Squash, Sweetcorn, Fennel.

5. Heirloom & Heritage Vegetables Part 2

The second and third lectures will tell the fascinating stories of the individual fruits and vegetables that today we take for granted as well as some which are less well-known.  We will learn where they come from, when they were domesticated and by whom, how they travelled to different parts of the world, quirky details and fun facts; and of course, be introduced to some of the best cultivars that are still available to grow.  Available to download will be some old-fashioned recipes that use the featured fruits and vegetables.

6. Planning a Heritage Fruit & Vegetable Garden

Hopefully by now you will have learned that Heritage or Heirloom Varieties are much more than a components of our diet. But of course, one of the main reasons why we grow Heritage or Heirloom Varieties is because we want to eat well. And in order that we can do this, in addition to the purely horticultural skills of growing, it is necessary to plan properly. So in this last lecture we will learn how to design a kitchen garden that yields the greatest diversity of produce over the longest season. And we will case study my productive kitchen garden