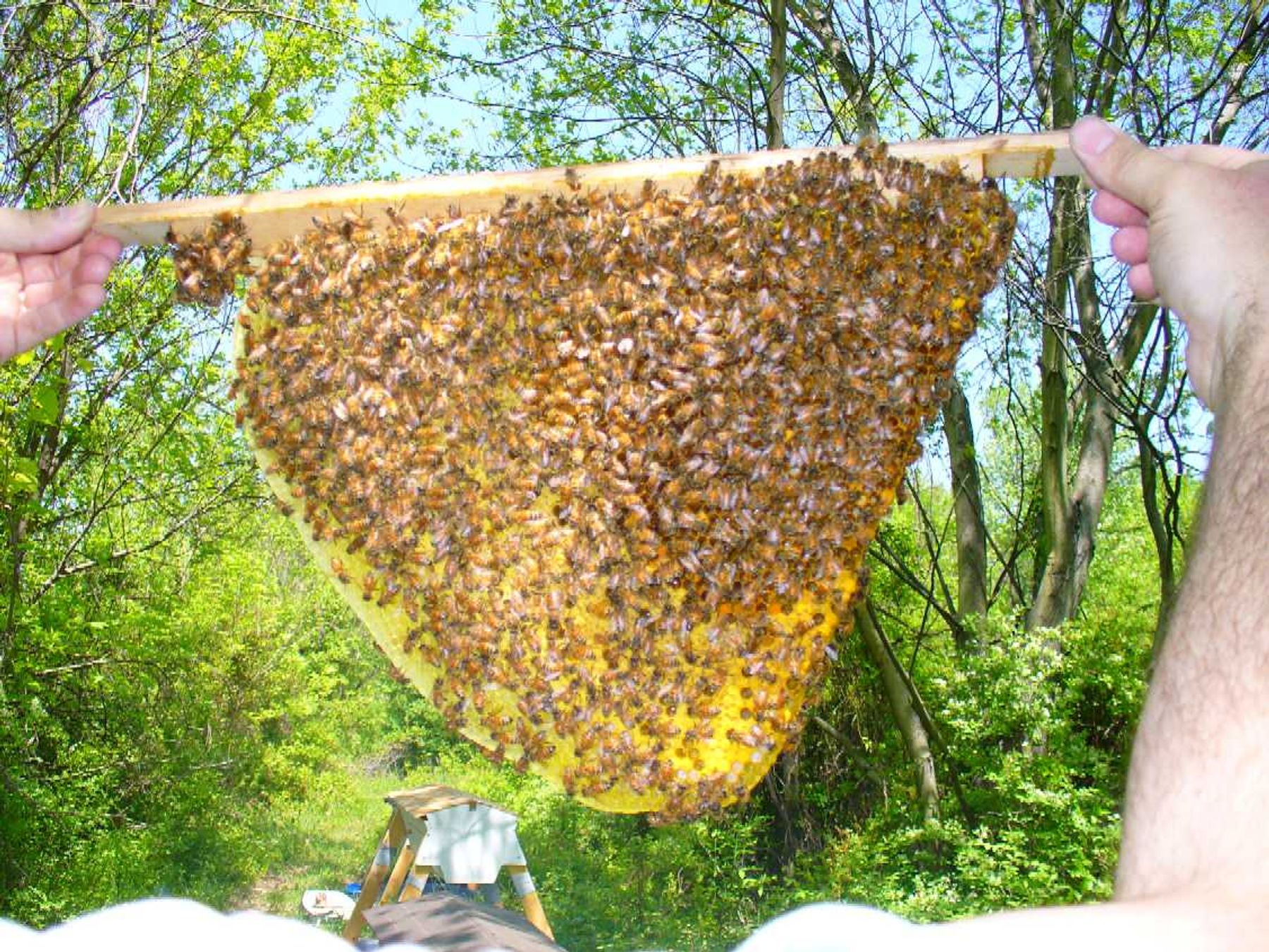 Natural Beekeeping
The theory & practical techniques for a sustainable, organic approach to cultivating bee colonies
Overview
The Theory and Practical Techniques for a Sustainable, Organic Approach to Cultivating Bee Colonies
Suitable for all abilities
This four-part online beekeeping course is taught by Philip Chandler, author of 'The Barefoot Beekeeper' is an introduction to what has become known as 'natural beekeeping', which differs in some important respects from the conventional approach to this subject. Our focus will be on keeping bees for their own sake, rather than simply for the products of their labour. Of course, we also appreciate what they do for us and if there is a surplus of honey, we will be pleased to have some for ourselves.
If you are already a keen gardener, you may have considered the idea of having a beehive or two in your garden, but been put off by the cost and complications of conventional beekeeping equipment. In this course, I will show you how keeping bees can be much easier than some would have you believe, while costing much less than you think, especially if you can do simple woodwork yourself.
Learning Outcome
By the end of this course, you will have a greater understanding of the role of bees in their natural world and in the context of human agriculture. You will understand the design, construction and use of a Top Bar Hive, and have a theoretical knowledge of the lifecycle of honeybees and the ways in which we can supervise and nurture them on a small scale.
A revolutionary course about sustainable, chemical-free, 'natural' beekeeping, with no heavy lifting. The tutor strips away all complications, showing how you can make everything you need yourself, using recycled materials and simple tools


Lesson Plan
Each lesson starts with a video from your expert tutor, which you can watch whenever you like. When you're ready, you can practice what you've learned with an assignment which unlocks the next lesson.
1 The Nature of Honeybees ~30 mins 2 hours

Before considering 'keeping' bees, we take a look at their world, their life-cycle and how we can work with them to achieve a mutually beneficial relationship.

2 Bees, Flowers and Natural Beekeeping ~30 mins 2 hours

We consider the relationship between bees and flowering plants and their importance for pollination. We will also look at the type of beehives recommended for 'natural beekeeping', and consider ways in which you can take sensible precautions when locating hives and handling bees.

3 Starting with a Top Bar Hive ~30 mins 2 hours

We will examine how a top bar beehive works, and how best to use it to supervise bees, while minimizing our interference in their lives. We will also consider how to obtain bees and persuade them to live in the hives we provide them.

4 Establishing a healthy colony ~30 mins 2 hours

Having introduced bees to their new home, we look at hive management and how to provide optimum conditions in which they can thrive, while learning as much as possible about their natural behaviour with a view to improving our understanding of them.
Total course length — 4 weeks