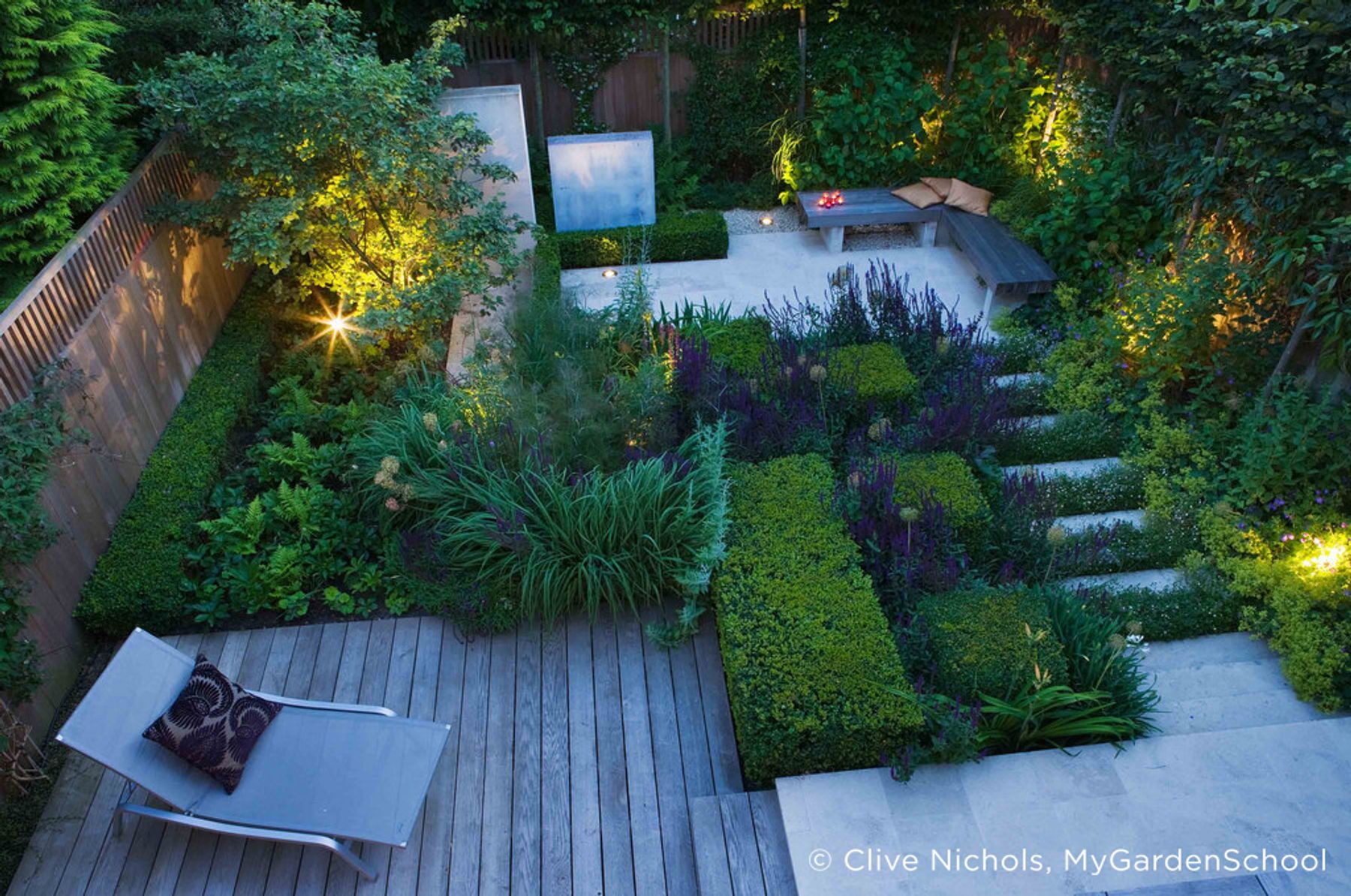 Designing City & Urban Gardens
Create your own personal sanctuary
Small Garden Design Course Online
How our courses work▲ TOP
You're going to love learning with us!
After you buy, you can start the course whenever you're ready
You'll have 6 weeks to complete 6 lessons, study at your own pace
You'll likely need 2 1/2 hours per lesson, but you can study whenever it suits you
You'll get expert critique from your tutor Annie Guilfoyle (you'll be able to ask them questions too)
We'll pair you up with a group of like-minded classmates from around the world
You'll have access to the classroom, content and your classmates for life
You'll also gain certification
More questions? Take a look at our frequently asked questions.
Watch a short preview▲ TOP
About the course▲ TOP
This course is aimed at anyone who wants to create their own personal sanctuary. It inspires those who want to rebuild or restructure a small backyard or just redecorate a corner to get more privacy and atmosphere and host beautiful soirées summer after summer. This course can be a starting point to renovate an old rooftop into the new bar in the neighborhood as well as to rearrange the herb section in an existing and well designed backyard.
Annie will guide you step by step through design process, starting with where to get inspiration and how to assess your site. The next stage is surveying and analysing every element of the garden, before working on the site arrangement and the detailed design. Once you are happy with the layout of your garden you can choose and design you own planting scheme. If you have a small garden that is really puzzling you, then this is the course for you.
Small gardens whether urban or rural can seem daunting when it comes to designing and arranging the space and selecting the right plants. The size restriction may seem like a disadvantage but actually this is not the case. It is true that with smaller gardens you need to make every single element work hard. Sometimes you need to make one thing have two uses. For example a retaining wall can also act as a seat and so on.
Annie Guilfoyle is an award-winning garden designer with her design studio Creative Landscapes in West Sussex (UK). Her work is varied from contemporary to traditional and urban to rural. She has been the Director of Garden Design at KLC School of Design and now teaches at the world famous gardens of Great Dixter (UK), Chanitcleer (USA) and West Dean (UK). She lectures in Denmark, Russia, Italy and the USA. Annie is inspired by the natural landscape, modern art and architecture and writes regularly for the premier UK garden magazines such as Gardens Illustrated and has been commissioned to write a book on the creative approach to garden design.
Lesson Plan▲ TOP
Each lesson starts with a 30 minute video from your expert tutor, which you can watch whenever you like.
After each lesson, practice what you've learned with an assignment and receive personalised feedback from your tutor. Each of which should take no longer than 2 hours.
1. Design principles for small gardens

2. Site survey and analysis

3. Functional layout plans and preliminary design process

4. Draft design layout

5. Detailed design layout

6. Plants and planting