An afternoon spent with Shaun Leane and Joanna Hardy
By Juliette Perry •
Heading in to Shaun Leane's office and observing himself and the team hard at work a really exciting experience. We filmed in both the workshop and showroom, which allows you as the student to learn about both the craftsmanship of his designs, including the materials and inspiration behind them. Whilst also seeing some of his exclusive pieces from his previous collections with Alexander McQueen. Both sections we filmed highlight the importance of understanding craftsmanship and how that runs through everything Shaun designs and creates.

Whilst we were in the showroom and Shaun explained his background of how he became a designer within the jewellery industry, he also chose some of his most iconic pieces to share with you and the work it took to create such pieces.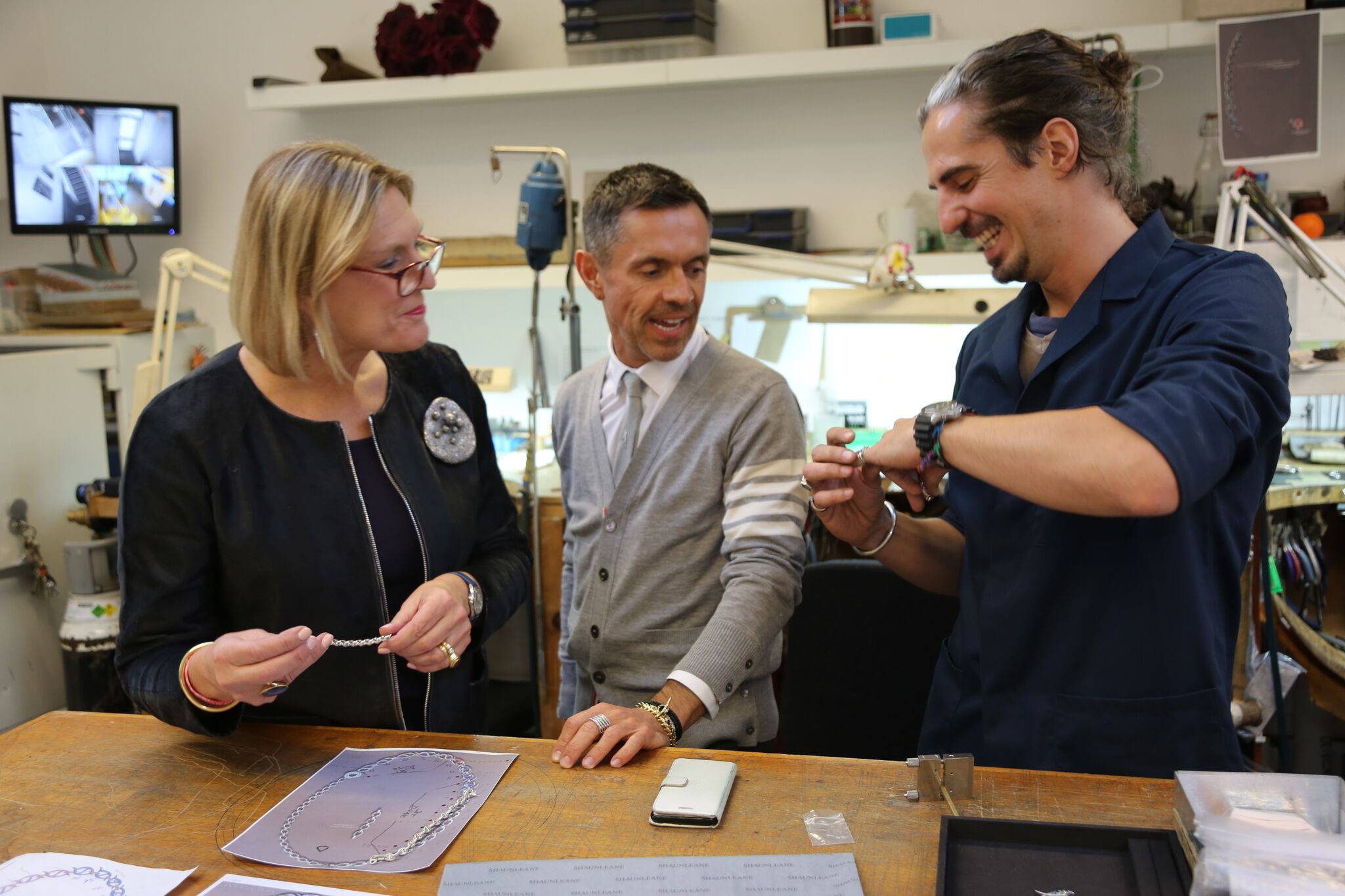 Below for example we have the white-gold glove which was made to fit for Daphne Guinness. The artist in collaboration with Shaun Leane worked on this 18-carat hand crafted, diamond encrusted, armour glove together. It was made over a period of four years, and the bespoke creation took four goldsmiths, 21 fittings and 4,290 diamonds. Here you can see the stunning finished piece.
Stay updated
Receive free updates by email including special offers and new courses.