Visiting Europearls/Yoko London Pearls with Joanna Hardy
By Juliette Perry •
Joanna Hardy and Benjamin Caplan, Sales Manager at Europearls (prestigious pearl wholesaler)/Yoko London, studied pearls top from top to bottom in the lesson. We had the perfect location for shooting pearls that day. A minimal, white room which allowed the pearls beauty to speak for themselves.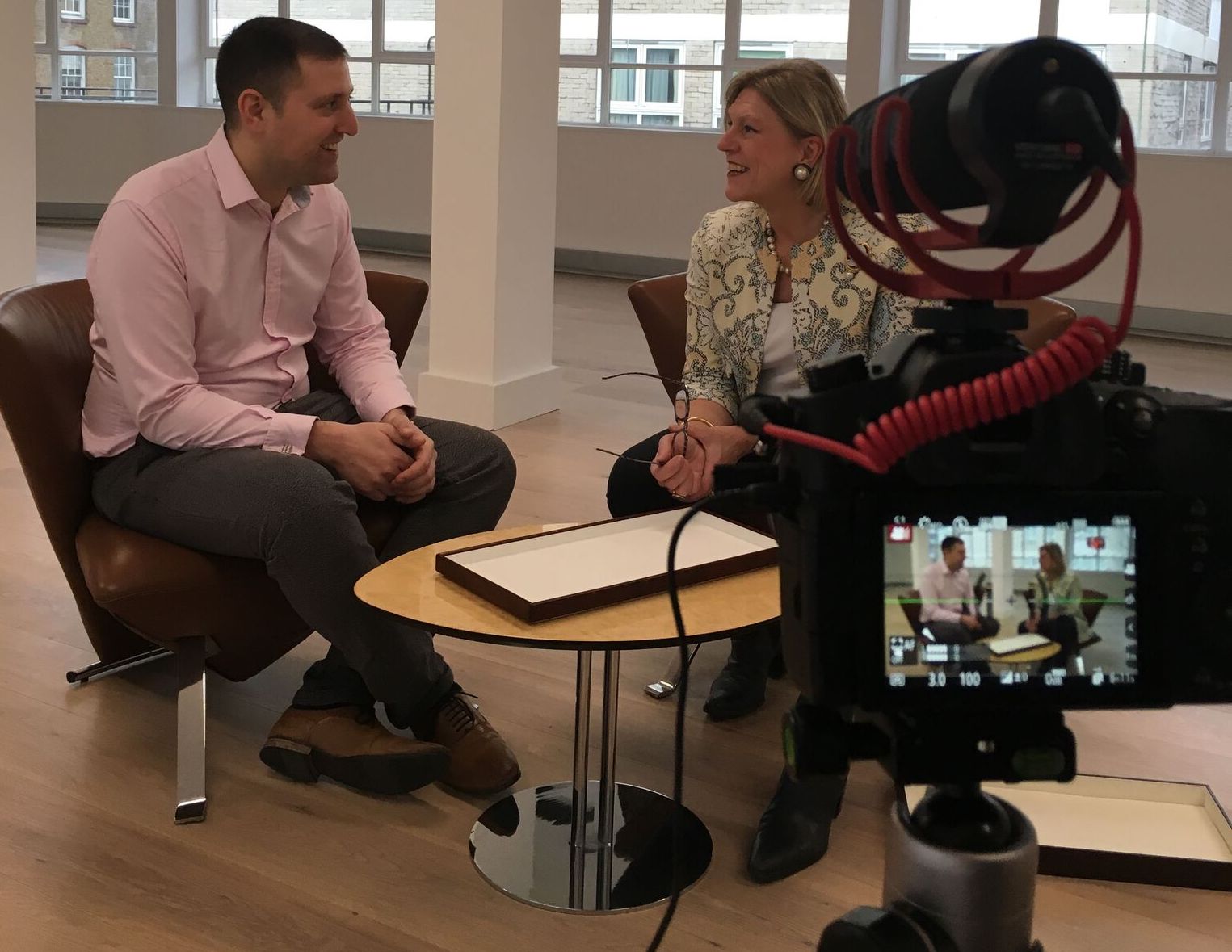 They begun with looking at oyster shells, identifying the difference in oyster shell, the depths in takes to dive to collect them and the great difficulty it takes to make an uniform in size pearl necklace as the majority of oyster shells, as you can imagine, are unique. It can take tens of thousands of oysters to make just 1 necklace. You will also gain a comprehensive insight into the pearling industry, from the continued popularity of natural pearls to the boom in cultured pearls, both saltwater and freshwater. Joanna and Ben looked at both pearls and pearl jewellery, and showed what to look out for and to focus on the lustre, colour, surface quality and shape of individual pearls.
We also covered those questions like, can you still get good quality died pearls? And gave examples for things like, How long does it take to grow your average sized pearl (like the one Joanna was holding)? "Around 3 years" commented Ben, which is considered pretty quick. They also spoke about where in world these pearls came from and I heard names of pearls I never even knew existed such as Golden Lit Oyster which was a natural gold colour. Finally, we ended the lesson looking at Keshey's which are grey in colour. They grow I parallel to the pearls in an oyster shell and you can get both cultured and natural pearls. More to come of that in the lesson...
Stay updated
Receive free updates by email including special offers and new courses.