If there's one type of lens that's most associated with landscape photography it's the wide-angle lens. This shouldn't be too surprising. Wide-angle lenses are perfect for capturing the epic sweep of a landscape, capturing as they do a...well, a wide-angle of view. However, that's not to say that wide-angle lenses are easy to use. In fact it's all to easy to use them badly and so produce disappointing photos. Here's five tips for how to use wide-angle lenses more successfully...
Canon EF 16-35mm, Canon EF 17-40mm, Canon EF-S 10-22mm, Nikon 10-24mm, Nikon 16-85mm, Nikon 14-24mm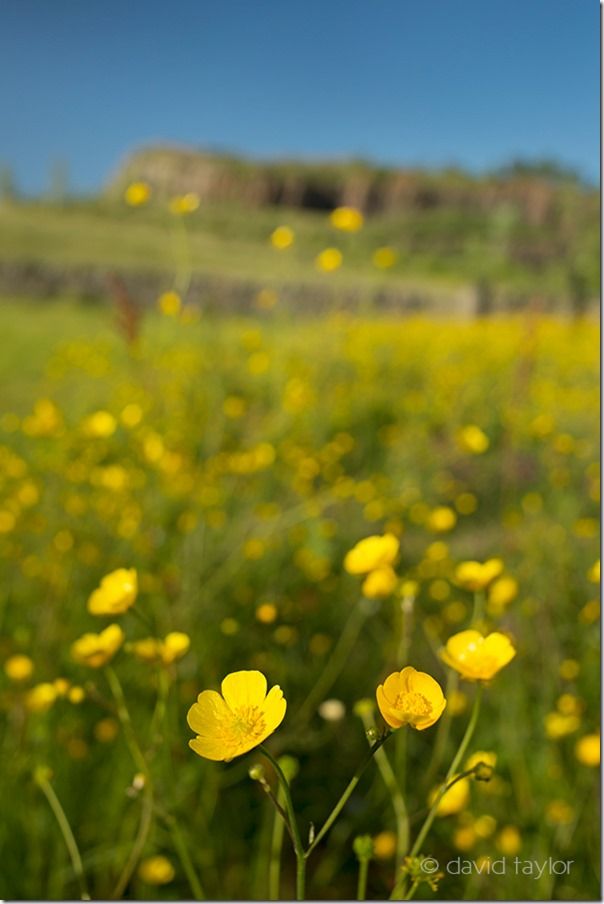 For this shot I needed to be almost at the limit of the lens' minimum focus to shoot the buttercup at a reasonable size.
1: Get closer
A wide-angle lens has a curious effect on the various elements in an image. Everything seems smaller and further away than you'd expect. The wider your lens the more extreme the effect. The practical upshot of this is that images can look oh-so empty, with your intended subject not making the impact it should - and looking somewhat lost and forlorn. The solution? Get closer to your subject (the wider your lens, the closer you'll need to be). In landscape photography it's generally the foreground that's the most important element in the image. Be prepared to set your camera lower than eye-level so that you're closer to the foreground.
Canon EF 16-35mm, Canon EF 17-40mm, Canon EF-S 10-22mm, Nikon 10-24mm, Nikon 16-85mm, Nikon 14-24mm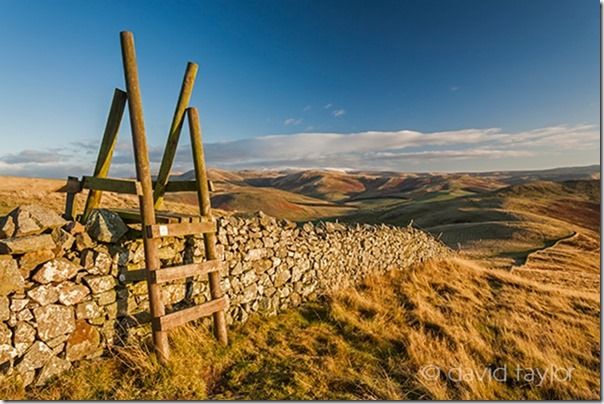 The effects of using a polariser with a wide-angle lens can look distinctly unnatural. The band of blue in this shot is the only area of the sky affected by the polariser. In retrospect I'd have been better not to use polariser here.
2: Go easy on the polariser
Polarisers are very useful for increasing the blueness of skies at approximately 90° to the sun. However, the effect drops off noticeably away from that angle. With a longish lens this isn't a problem. However, a wide-angle lens will capture a large swathe of the sky. If you use a polariser with a wide-angle lens you can actually see the polarisation effect reduce visibly across the image, particularly if the sky is clear. This looks decidedly unnatural and is difficult to correct later.
Canon EF 16-35mm, Canon EF 17-40mm, Canon EF-S 10-22mm, Nikon 10-24mm, Nikon 16-85mm, Nikon 14-24mm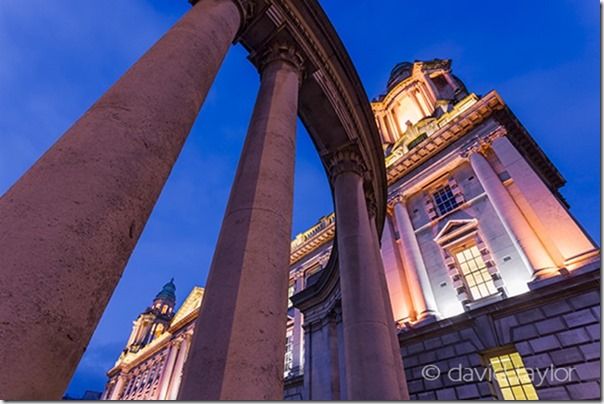 Converging verticals can be used to add impact to a shot, but you have to be bold and really use the effect to the advantage of the image.
3: Don't tip your camera...or tip it a lot
Ideally your camera should be held perfectly vertically and horizontally. This avoids an optical effect known as 'converging verticals' in which lines (such as the features of a building) appear to be either falling forwards or backwards when they should be perfectly parallel to the edges of the image. However, rules are meant to be broken and there's nothing wrong with deliberately tipping your camera forwards, backwards, left or right. Here's the thing though. You either don't tip your camera or you tip it a lot. Somewhere in between will look wishy-washy and half-hearted. If you're going to break a rule, really break it rather than merely bending it.
Canon EF 16-35mm, Canon EF 17-40mm, Canon EF-S 10-22mm, Nikon 10-24mm, Nikon 16-85mm, Nikon 14-24mm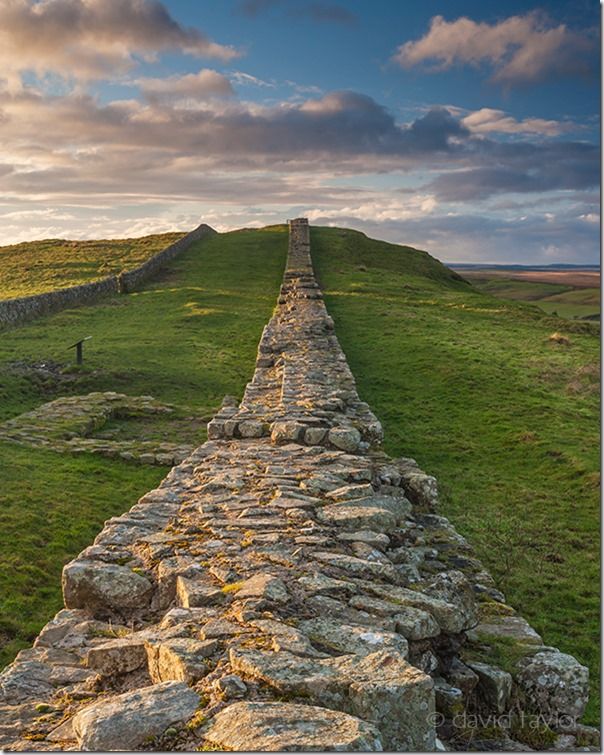 To maximise depth of field (and to ensure front-to-back sharpness) I used an aperture of f/14 and focused at the hyperfocal distance.
4: Think about depth of field
Wide-angle lenses have greater inherent depth of field than something like a telephoto. This means it's far easier to achieve front-to-back sharpness without using ridiculously small apertures. I use hyperfocal distance focusing to maximise sharpness through the image at a specific aperture. Fortunately, I don't need to work out the required calculations on fingers and thumbs as I have an app on my iPod that does them for me (PhotoCalc if you're interested).
Canon EF 16-35mm, Canon EF 17-40mm, Canon EF-S 10-22mm, Nikon 10-24mm, Nikon 16-85mm, Nikon 14-24mm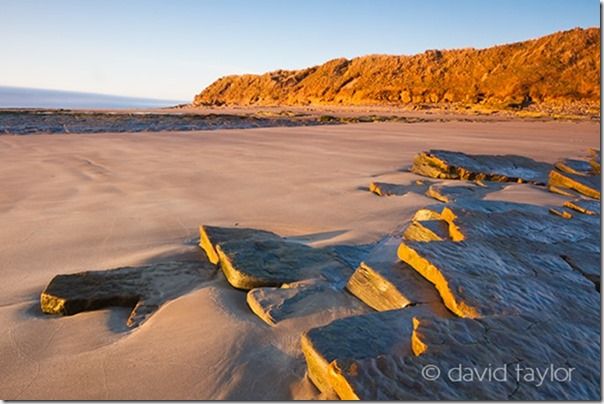 Wide-angle lenses can be prone to flare. I often use my body to shade a lens to avoid this.
5: Watch out for flare
Flare is sneaky. It creeps up on you unawares and can ruin shots without you realising it. The sneakiest type of flare is that caused by a strong point light source (such as the sun) entering the lens obliquely. Wide-angle lenses are the worst culprits when it comes to flare (particularly those with protruding front elements). The simplest solution is to use a lens hood. If, like me, you don't like lens hoods, cast a shadow over the lens with either a hand or your body – making sure that neither is seen in the final image.
If you would like to learn more about landscape photography why not consider taking Sue Bishop's4 week online Fine Art landscape Photography course.
Stay updated
Receive free updates by email including special offers and new courses.