A Day in The Life; Photographer Sue Bishop Shoots The Lakes
By Geoff Harris •
It always seems like a good idea the day before - the thought of a dawn shoot, planning where to go, setting the alarm for half an hour before sunrise…. But when the alarm goes off, there is always that struggle between what the brain says (get up, go out, this will be good) and what the body says (stay in bed, its lovely and warm here….).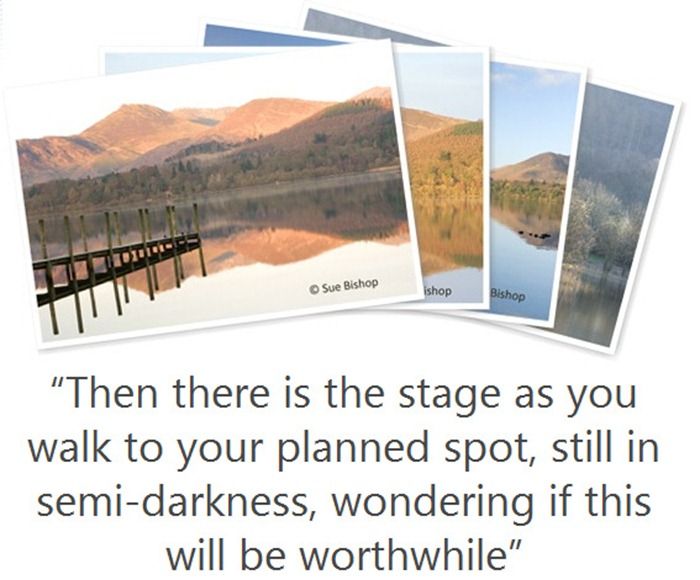 On a trip to the Lake District one spring, my alarm went off at about 5 am, and I experienced this dilemma as usual. In a semi-asleep state I got up and looked out of the window, half hoping that it might be raining so that I could justifiably go back to bed – but all was clear.
So out I went.
Then there is the stage as you walk to your planned spot, still in semi-darkness, wondering if this will be worthwhile.
And – almost always – it is!
On this day, I positioned myself at the edge of Derwentwater, and waited. As the sun rose behind me, I took my first photo. The water was mirror calm, which was fantastic, but as yet the sun hadn't completely cleared the hillside behind me, and so there was a shadow on the hill that I was looking at and its reflection.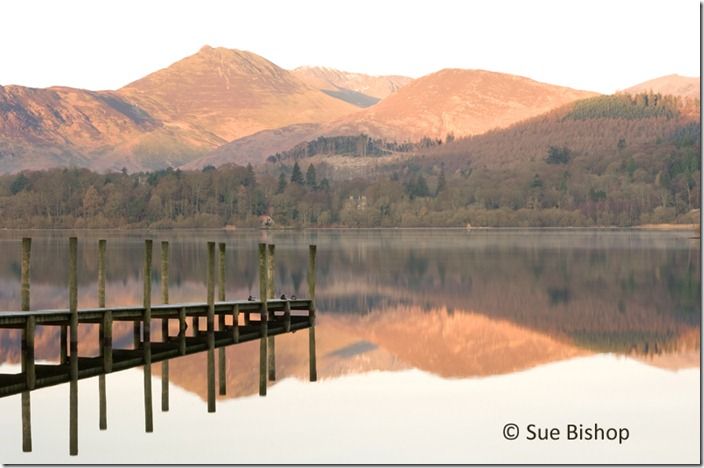 So I stayed there for another 10 or 15 minutes until the sun rose higher, and I was able to take this second photo, without any shadows.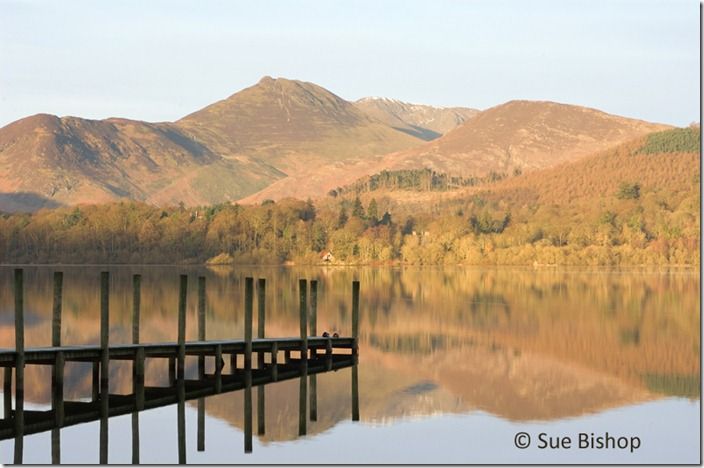 After that I walked on around the lake until I came to a clearish area which allowed me to get right down to the water's edge. Getting down as low as possible to maximise the reflection, I took this third photo. When composing it, I tried to ensure that the boulders in the water were contained either within the mountain reflection or within the reflected sky – but not breaking up the edges of the reflected mountain.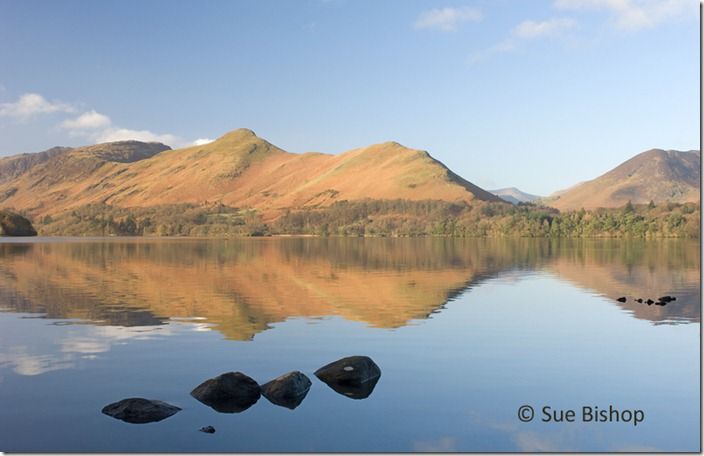 Walking on further around the lake, I came across this lovely scene with a house near the water's edge. The light was coming from just above the top left corner of my picture, skimming across the trees behind the house and backlighting the reeds by the lake. It was this delicate backlight that really made the scene work for me. After this, I walked on further around the lake, and when I returned an hour or so later, the light had changed, and the picture just wasn't there any more.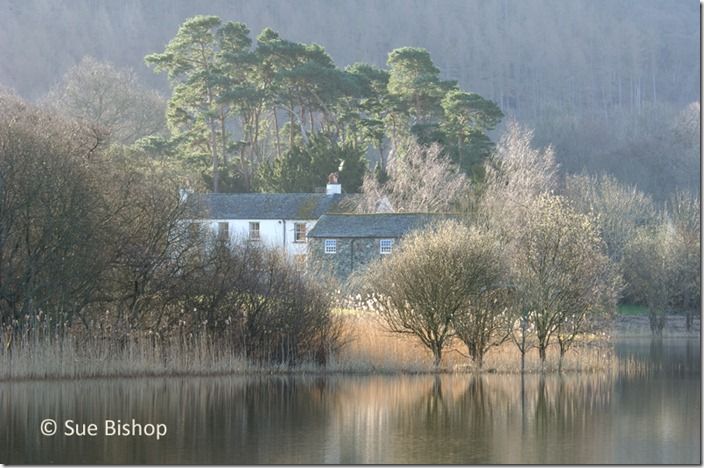 Returning past the landing stage which I had photographed first, that magical dawn light had gone, and everything looked prosaic and ordinary again.
So back to the hotel for breakfast. Somehow it tastes a whole lot better when you've been out taking photos at sunrise!
Stay updated
Receive free updates by email including special offers and new courses.