Which is the Best Travel Compact Camera?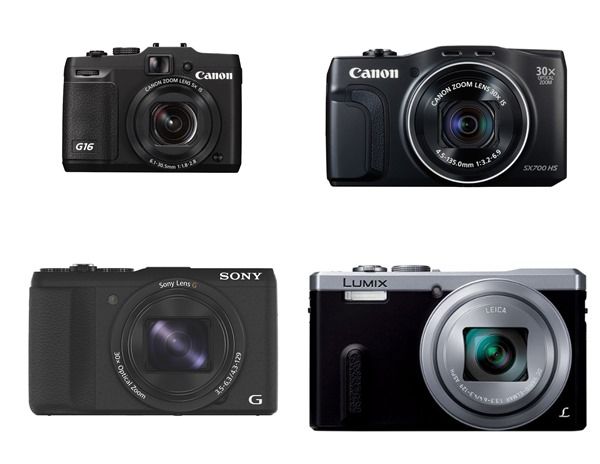 This time of year, many people's thoughts will be turning to vacations, and the perennial question is, what camera should I take? While you can weigh down yourself down with a heavy SLR, equally heavy lenses and a tripod, it's not a lot of fun lugging the contents of a small camera store around a hot, crowded country (never mind getting it all through airport security and safely on and off the plane).
If you want to pack light and not have to worry about changing lenses, while at the same time taking some really memorable pictures, a compact designed for travel is an obvious choice. Don't worry, we aren't talking about some cheap and cheerful point-and-clicker that isn't much more sophisticated than your smartphone; higher-end compacts are capable of taking great shots, and often give you SLR-like levels of control. Read on for our best holiday buys...
Panasonic Lumix TZ60/ZS40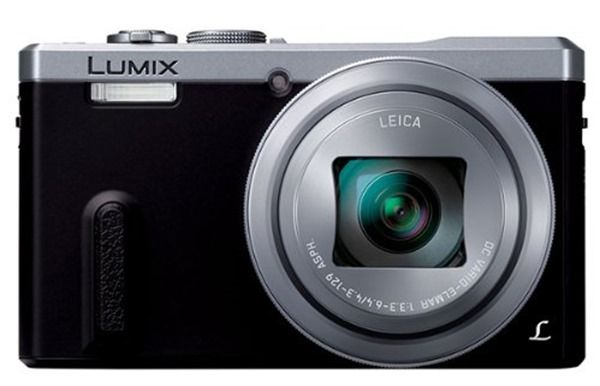 The Panasonic Lumix TZ60, known in the USA as the Lumix ZS40, is one of the best 'superzoom' travel compacts you can buy. The TZ60 is called a superzoom as it has a built-in 30x zoom lens, and this is proper optical zoom, rather than the software 'cheat' that is digital zoom. So this is a great camera for getting shots of people, animals or buildings from a distance, and in-camera image stabilisation helps to keep images sharp at longer focal lengths.
The 18Mp sensor delivers plenty of resolution, but even if you shoot in raw, the files aren't so big that you are always running out of memory card space (a real pain when you are on holiday). As well as being long, the lens has a reasonably wide aperture range of f/3-3-8 so it lets in plenty of light; the longer focal length will also make it easier to blur backgrounds on portraits while keeping the subject sharp.
The image stabiliser compensates for five directions of movement or rotation too, which will come in useful when shooting from a bus or boat. The continuous shooting mode fires off an impressive 10 frames per second and as with all the cameras here, it can record your holiday memories in full 1080p HD.
Sony Cyber-shot HX60V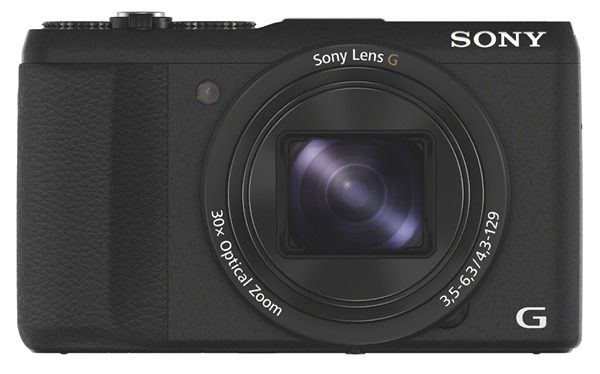 This is another well-made superzoom compact that will be ideal for travellers. Again, there is a 30x zoom lens built into the camera, and a reasonably wide aperture range. Driving the camera is a 20.4 million-pixel CMOS sensor, which has backlighting to ensure good performance in low light. ISO performance is also enhanced by the powerful Bionz X image processor (the same as you get in Sony's flagship Alpha 7R) and again, there is built-in image stabilisation to ensure shots stay sharp even when you are taking pictures at the full 30x zoom.
This is a very sophisticated modern camera, and also has built-in WiFi connectivity. The only downside is that you can't shoot in raw, which is a setback for enthusiast photographers who like to bring out the maximum detail and resolution from the 'raw,' minimally processed image as recorded by the camera. If you'd rather be out and about taking pictures than sat in front of your PC processing raw images, though, this Sony is a great buy (obviously you can still shoot high-quality JPEG files).
Canon PowerShot G16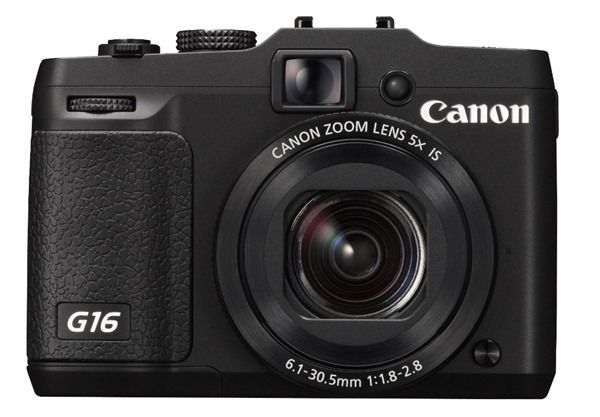 Although the G16 is not a superzoom – it gets by a 5x optical zoom lens – this is a good, solid power compact that will deliver great results on holiday without making you ever feel overwhelmed or weighed down. The G16 is the latest in a long line of G-series compacts, so it's very reliable. While the 12.1 megapixel sensor may not sound a lot these days, it delivers high-quality images, especially when combined with the cutting-edge Digic 6 processor. The lens has a wide maximum aperture of f/1.8, making it a great low light performer, and the ISO light sensitivity has been expanded to 12,800.
But the real selling point of this camera is its speed – it offers 9.3 frames per second in continuous shooting mode (JPEG only) and the lack of buffer means you can keep shooting until your card fills up. Perfect when going to a festival overseas, or for other kinds of action photography on holiday. There is built-in WiFi too, so if you are not so bothered about a very long lens, the G16 is a great-value, power compact for travel. The G16 also offers full manual control and raw shooting.
Canon PowerShot SX700 HS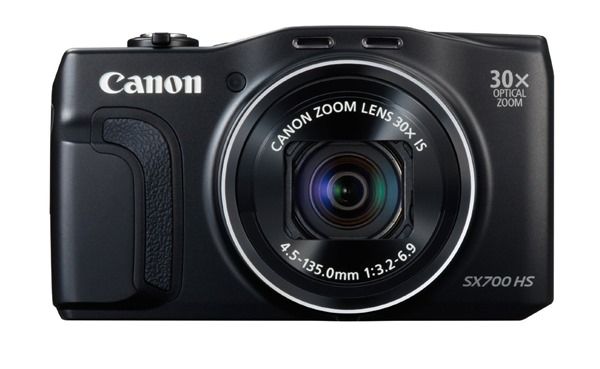 The lack of manual control offered by this camera means we'd struggle to recommend it as your principal camera (unless you are happy doing mainly point and click), but it's actually a lot of fun for those times you don't want to lug your main camera around. It's also an ideal camera to give to a relative or friend or child, who wants nice photos without worrying about exposure settings.
Actually, the point and click results are pretty good, as you'd expect from a well-made Canon compact featuring a 16Mp, backlit sensor, and an 18x optical zoom lens. One of our favourite features is the chunkily named Hybrid Auto, which automatically takes a two-second video clip before you take a shot. You end up with quite a nice video digest of the day's events – again, perfect for travellers. The Canon has built-in WiFi too, so you could upload the day's shots to your website or social media from the comfort of the hotel bar.
Stay updated
Receive free updates by email including special offers and new courses.