6 Useful On-Camera Flash Accessories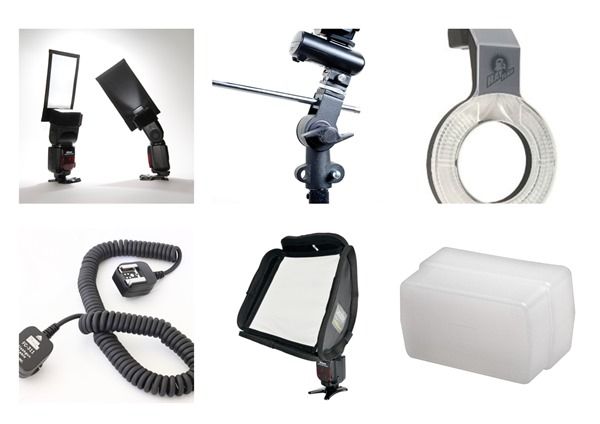 Although many pros don't like using on-camera flash, there are times you can't avoid it – when doing wedding or event photography for instance. If time is tight, you may not have the latitude to get your subjects to wait while you set up off-camera flash. It can also interfere with the spontaneity of the moment.
Rather than dismissing on-camera flash altogether, it's better to think of it as a useful tool, but one that requires some modification. Direct light from a flashgun can be harsh and unflattering, giving the so-called custard pie effect – it looks as if your subject has been 'splattered' full in the face by light, with little gradation or subtlety.
Fortunately a few simple tricks and accessories can help you get more flattering on-camera flash effects without your subject looking like you have shined headlights at them.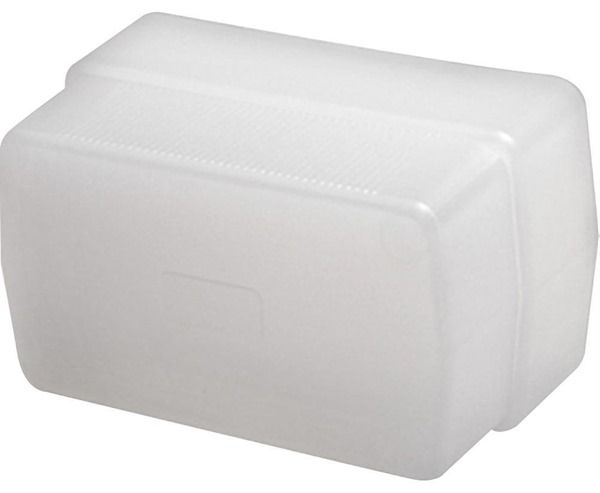 There are a lot of accessories that diffuse or soften the very hard and direct light coming from your flashgun, ranging from the simple and cheap to the sophisticated and relatively expensive.
The Sto Fen Omin-bounce is a good example of a cheap but well-made plastic solution that fits directly over your flashgun head and spreads the light to avoid harsh shadows and other unflattering side effects. It does what it does well but make sure you get the right type for your flashgun.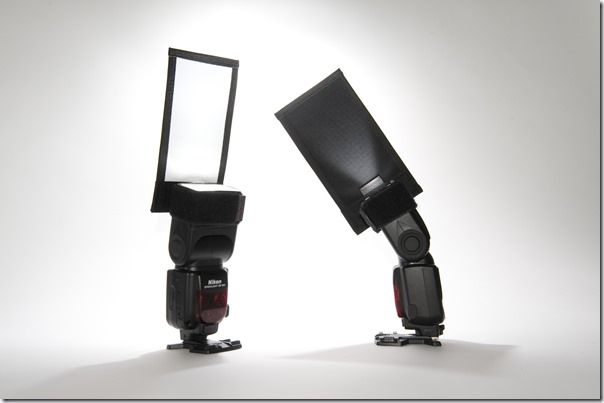 A Honl Gobo sounds like something from Game of Thrones, but it's simply a black and white card device that fastens to your flashgun and enables you to 'bounce' the flash for more flattering results. While you can bounce any flash off a pale or white-coloured wall or ceiling by angling the head, this 'barn-door' makes the job easier, thanks to its white polymer surface (the other side is plain black, which prevents any stray light from causing lens flare). It can seem a bit of a faff at first to attach the Velcro wrap-around strap and barn-door, but the pleasing yet subtle bounce effects are usually well worth it.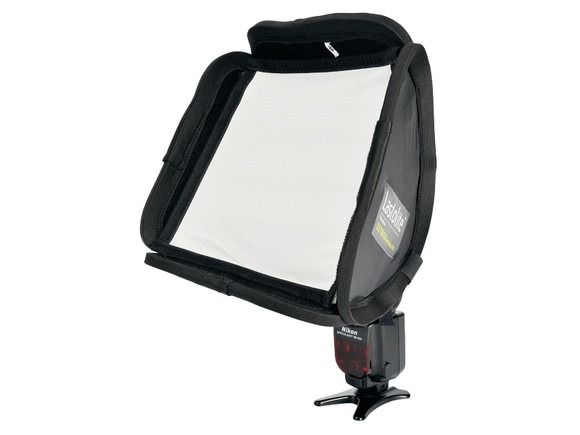 This is a good example of a mini softbox for on-camera flash, and fits around your flashgun head using Velcro. While smaller than a softbox, it's hardly discrete, but one advantage of the larger size is that it spreads light out very effectively. So long as you can fit it quickly, it's therefore ideal for wedding photography, where you can get nice portraits of guests without that tell-tale 'over-flashed' look. A version for off-camera flash is also available.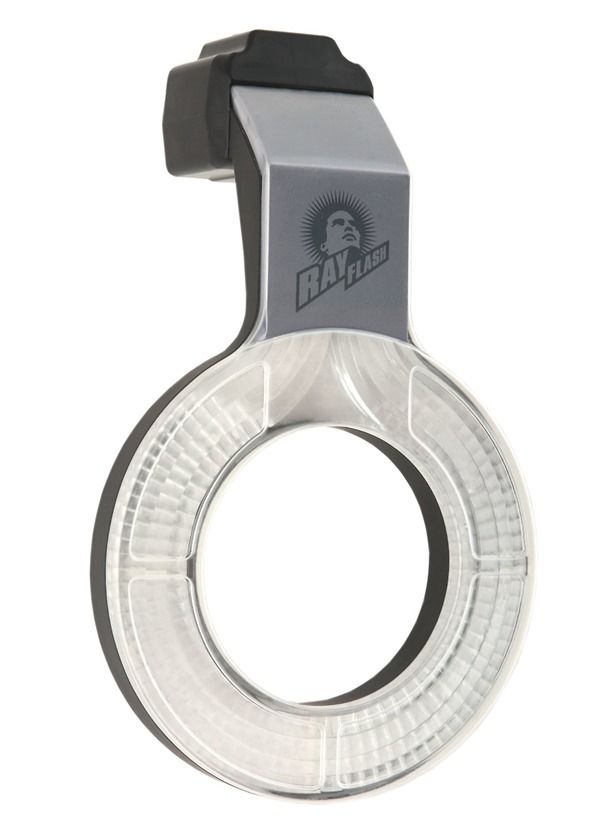 If you are seeking slightly more ambitious effects with your on-camera flashgun, there are now several ringflash adapters that give you ringflash effects at a more sensible price. By ringflash effects we mean nice, soft, evenly distributed light, and a pleasing circular catch light in the eyes. Ringflash adaptors are good for all types of portraits, but a particularly well suited to wedding and family shots. A good example is the RayFlash ringflash adaptor, which fits directly over your flashgun and redirects the light through a series of tubes and baffles. A neat solution for about £100.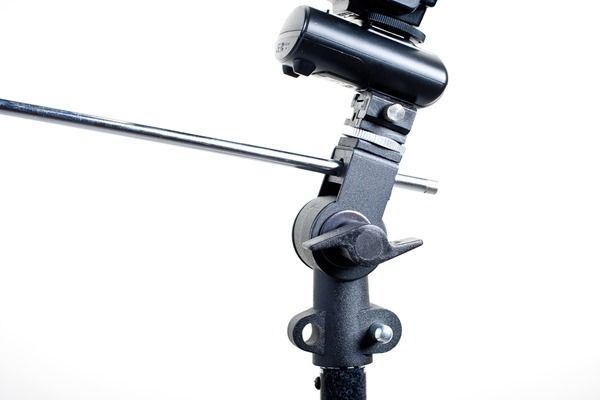 A bit of a cheat here, as this isn't strictly on-camera flash, but still uses a TTL flashgun.  The LP633 Umbrella Swivel bracket will hold any shoe-mount flash. With a fully metal body and compact design, the LP633 is durable enough for heavy use without adding lots of weight to your camera bag.
Primarily designed to use on a light stand, it can be used with or without an umbrella or other shafted light modifier. It fits on any standard 5/8" light stand or any other standard 5/8" male, 1/4"20 or 3/8" threaded) male accessory. It comes with a removable 3/8" and 1/4"-20 female threaded brass insert.
The geared tooth locking mechanism in the main joint insures a no-slip secure fit at any angle. The function of the shoe is such that it allows maximum compatibility (including the SB-900) where others do not.
The Pixel E-TTL Off-Camera Shoe Cord  provides creative photographers with the ability to remotely fire off-camera Canon Speedlites. Removing the flash from the camera's hot shoe allows the photographer to create unique and dramatic lighting styles that are not possible with a traditional shoe-mounted strobe.
One side of the TTL cable fits directly into the camera's hot shoe to ensure that all of the camera's exposure data is maintained. The other side can be attached to any stand, tripod, or device with a standard 1/4"-20 threaded stud or flash shoe mount.
This coiled cord measures 3.6m (10 feet), allows for handheld shooting at arm's length, and provides extra length for flash brackets with longer positioning arms.
Stay updated
Receive free updates by email including special offers and new courses.