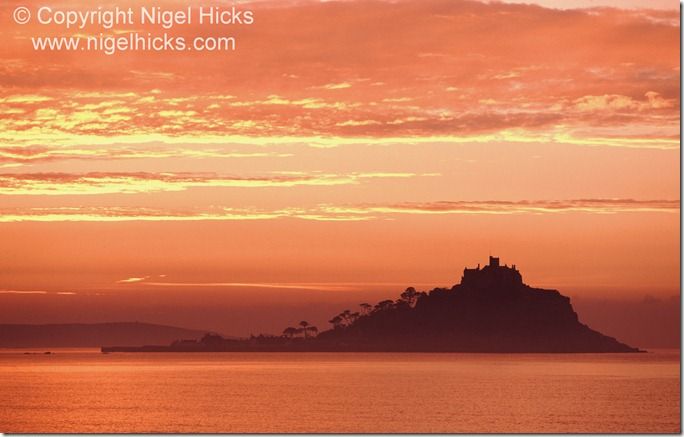 I sometimes hear people say disparagingly that sunset photographs are chocolate-box pics, and clichés. But the only reason they are so often photographed is because they are one of nature's most beautiful displays – and I think there is every reason to carry on taking photographs of sunrises and sunsets!

So here are a few thoughts on how to take good sunrise and sunset photographs.

Firstly, plan your timing. Many websites will tell you the sunrise and sunset times in any location – for instance, the five day weather forecast at http://www.bbc.co.uk/weather. If you want to plan even further ahead, try a site such as www.sunrisesunsetmap.com.

Don't forget that the most interesting light can often occur before the sun rises and after it sets – so don't get there too late, or pack up too early!

It's also worth looking at the weather forecast to see whether there might be some cloud in the sky – clear skies can be a bit uninteresting, and usually the best results happen when there is some cloud interest – especially if you're lucky enough to get wispy cirrus clouds or a mackerel sky.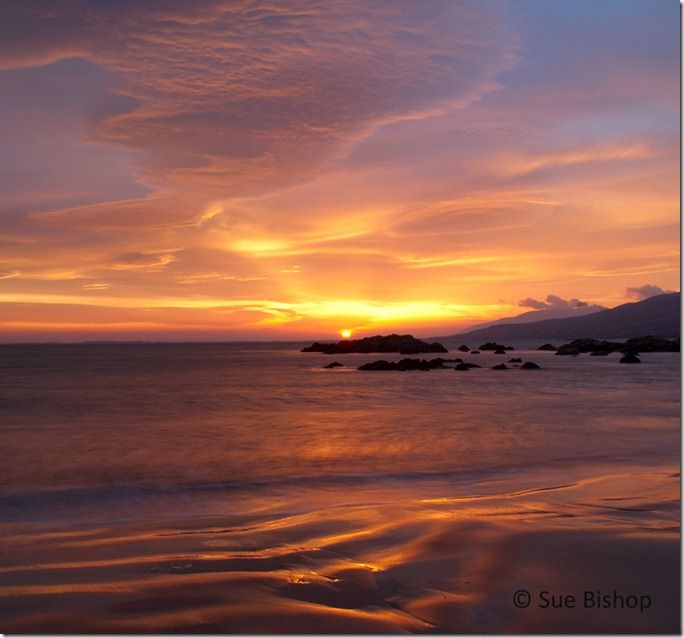 It's a good idea to do a bit of scouting beforehand if possible to decide where you will position yourself to take your pictures. This is particularly important for sunrises, as you'll probably be arriving at your location in darkness! And there's nothing more frustrating than seeing the perfect sunrise or sunset happening while you're still trying to find a place to photograph it from.

You'll probably want to find a location where you have a clear view all the way to the horizon. You may also want to think about some interesting elements to use in the foreground, such as a tree – these will probably become silhouetted against the sky in your image, so they need to have clear and interesting shapes.





Any focal length from wide angle to telephoto can create great sunrise and sunset pictures, so take lots of different compositions. Beware of looking directly at the sun through a telephoto lens unless it's right down on the horizon though, as it can be so bright that it can damage your eye.

Exposure can be tricky as the bright light of the sun can sometimes fool the camera's meter, so keep an eye on your histogram, and bracket widely around the camera's suggested exposure. You may consider using graduated ND filters as well to help tone down the brightness in the sky compared to the foreground landscape.

One other point to remember is to look all around you, as well as directly towards the sunset.  The low light of the setting sun can transform an ordinary landscape into something special.

And when the sun has already dipped below the horizon and the sky represents the only source of light, the clouds can act like great big reflectors.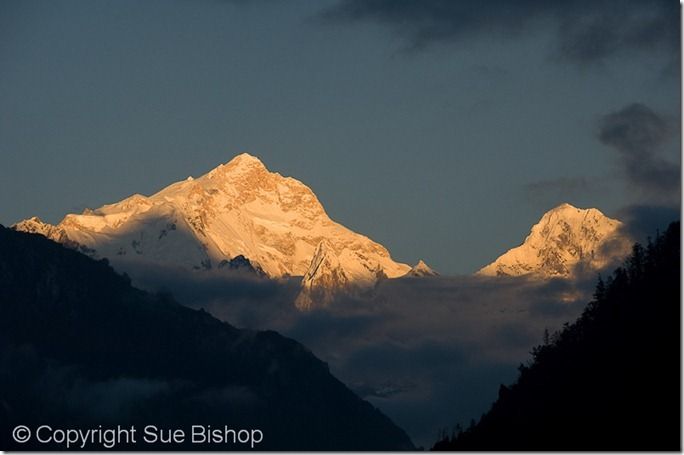 At sunrise, when photographing in mountainous areas, turning away from the sun and shooting the scene behind you can give rewarding results, particularly as the sun just lights the mountain tops, leaving the valley in shades of misty blues and greys.

And one last point - don't forget your tripod! Especially for those longer exposures, when the sun is still just below the horizon.

If you would like to learn more about How to Photograph Sunsets and Sunrises why not consider taking the following 4 week online courses.

Light & Exposure with Nigel Hicks

Fine Art landscape Photography with me Sue Bishop

Capturing Color: Going for Ordinary to Extraordinary with Phil Malpas
Stay updated
Receive free updates by email including special offers and new courses.