Picture Styles: Changing the look of your images
By Geoff Harris •
Did you know; deep in your camera's menu settings you can change your cameras Picture Styles? Did you know you camera can emulate film styles like Fuji Velvia or Kodachrome?

Now, I don't want to sound like an old codger but I do sometimes get misty-eyed for the days when I used to shoot film. After all, there was the fun of trying to load the stuff into the camera. Winding the lever on after each frame with a satisfying clunk…and the occasional tearing sound if I'd yanked too hard. Opening the back of the camera by accident and ruining all my hard work. Losing the unprocessed film in the post. Ah, happy days.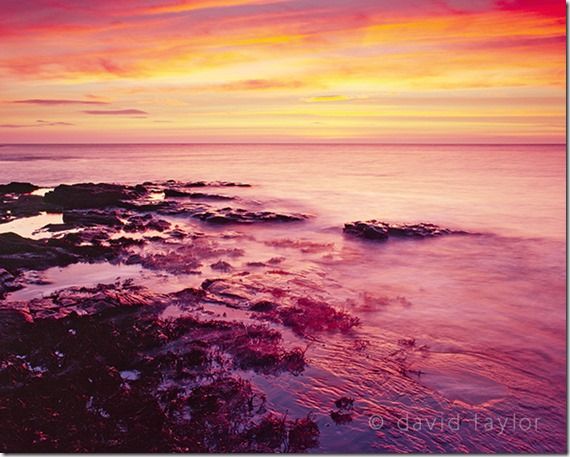 Fuji Velvia is a slide film renowned for its saturated colour. Sometimes too saturated if the colours in the scene are rich already.

One of the delightful aspects of using film was the sheer variety on offer. There was once a mind-boggling assortment to choose from. If you wanted grainy black and white you could try a roll of Ilford HP5. Saturated colours? Fuji Velvia. Subtlety? Have some Kodachrome.

A digital camera just doesn't offer you those choices.

Or does it?

Oddly enough, it will. Buried in a menu somewhere will be a way to change the colour palette of your images. Not only that but you'll be able to alter the contrast too. Or adjust the sharpening. Even create black and white images. In fact, it's often possible to mix and match different settings to personalise the look of your images. It's just like have a shop full of film types to choose from.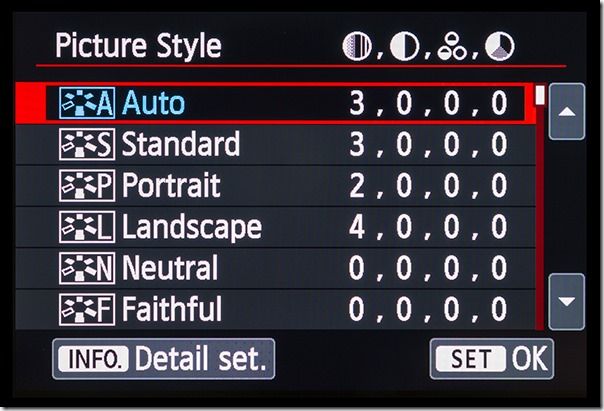 Canon's Picture Style menu.

This is where it gets tricky. Each camera manufacturer has its own way of describing this facility; a description that often bears no relation to that used by any other manufacturer. Take Canon for instance. The option you want is Picture Style. Buried in the Picture Style menu will be options that make images more vivid or subtler or adjust contrast.

However, go looking for Picture Style on a Nikon camera and you won't find it. What you need is Picture Control. Rather fittingly Fuji cameras refer to Film Simulation modes. These allow you to mimic the look of the different types of film that Fuji has produced over the years. Pentax, Panasonic and Olympus are different again. However, the principle is essentially the same whatever name a camera manufacturer gives the function.

If you're shooting Raw it doesn't particularly matter what image style you've chosen. Although the Raw file will often use the camera's image style initially, you'll still be free to unpick everything and apply your own look to an image in postproduction. However, if you're shooting Jpeg you'll need to consider carefully whether the image style you've chosen is the right one for each photo.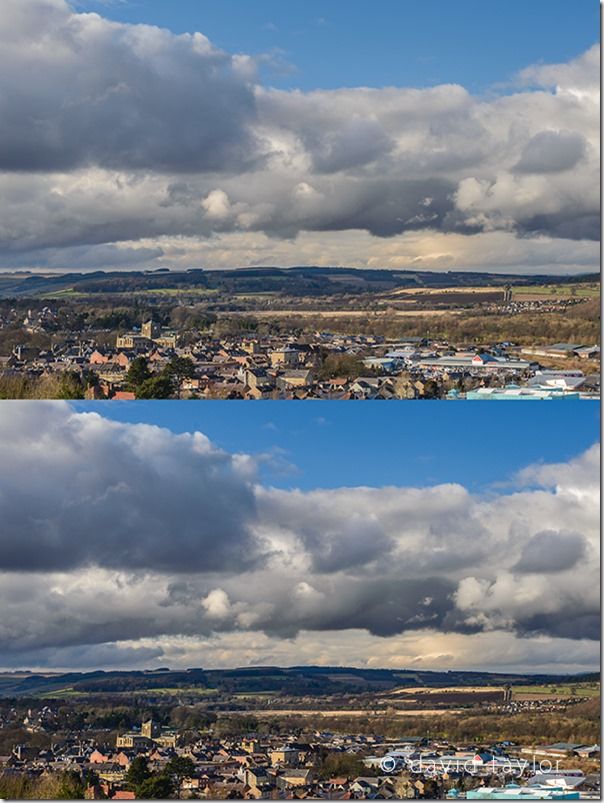 Colours are less saturated and contrast lower when using the Standard Picture Style (top) than the Landscape Picture Style (bottom).

Let's go back to Canon again. On the Picture Style screen of the 700D sat on my desk there are a number of different options. I can choose from Automatic, Standard, Portrait, Landscape, Neutral, Faithful or Monochrome. The easiest one to discount (in my opinion) is Automatic. This Picture Style allows the camera to choose how to render colours and contrast depending on what type of scene it thinks you're shooting. I find that strangely presumptuous.

More interesting are Portrait and Landscape. Portrait reins in sharpening and contrast, and tweaks reds in an image to flatter skin tones. Landscape boosts contrast as well as the saturation of the blues and greens. This helps to give your landscape shots more punch. What you wouldn't necessarily want to do therefore is shoot a portrait using the Landscape Picture Style and vice versa.

Neutral and Faithful are reasonably similar in that they produce images that aren't too saturated or with too much contrast. Standard is somewhere in between the Portrait/Landscape and Neutral/Faithful. Finally, Monochrome produces black & white images, with the added bonus that you can simulate the use of coloured filters as described in a previous blog post.

Altering the look of images using your camera's image style control is another creative tool that is worth experimenting with. And all of course without needing to worry about the possibility that you'd forgotten to put film in your camera.

If you would like to learn more about digital photography why not take one of MyPhotoSchool's 4 week Online photography courses and take you photography to the next level.
Stay updated
Receive free updates by email including special offers and new courses.