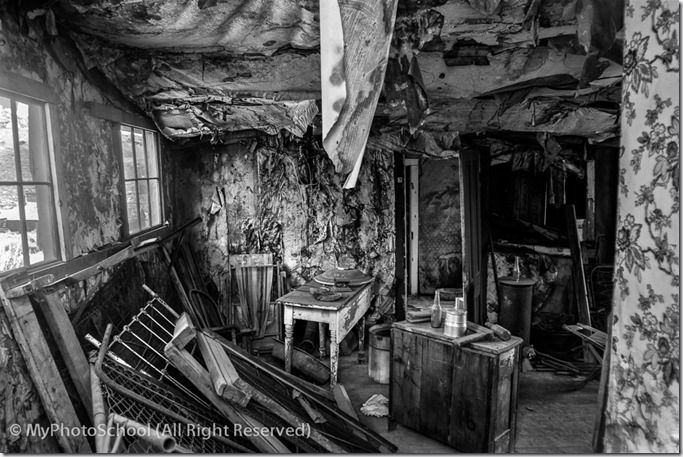 "A picture is worth a thousand words" – this is a quote we're all familiar with! The idea of course is that a situation, or an idea, that would take a lot of words to describe or explain, can be illustrated by just a single image. Or in other words, a single photograph can tell a story.

But some photos tell more of a story than others. So what makes a good storytelling photograph?

A photograph of a deserted beach at dawn, with nothing but sand and sea in it, may well be beautiful, but doesn't necessarily tell much of a story.

But the same scene with a line of footprints along the sand, and a distant figure, might have a bit more of a narrative.

A photograph doesn't have to have people in it to be a storytelling photo – for instance, a picture of a room in an abandoned house, with an old rusty bedstead and a broken jug on the floor, may tell a poignant story, conjuring up questions about the people who used to live there, and why they left.

But more often than not, a storytelling photo will contain at least one person.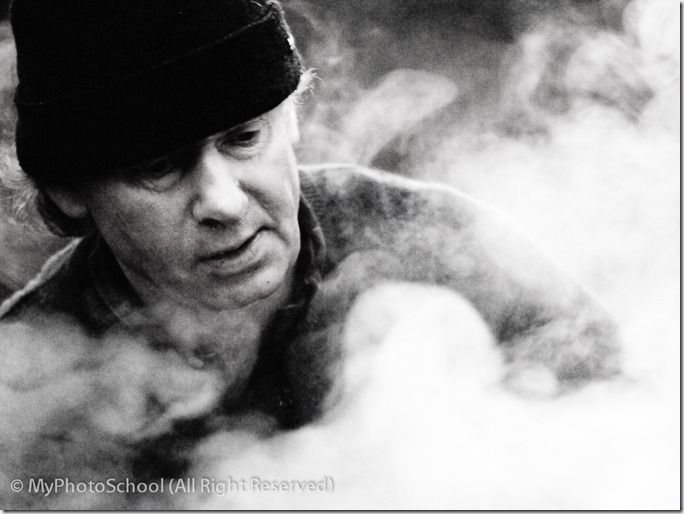 A studio portrait won't usually tell much of a story – but a person photographed in an interesting context may well do. So the background is often very important in this kind of photography – and as always in photography, it's important to think about what you include in and what you exclude from your image.

If you were writing a story about a person, you would use words to set them in a context of some sort. In the same way, a good storytelling photo will set a person in their context.

Sometimes including just one or two interesting and relevant background elements can make a stronger photograph than one which includes lots of detail, some of which adds nothing that is relevant to the narrative.

If you have more than one person in your photograph, then think about how you want to express or convey the relationship between them. In street photography, this will happen naturally, as you observe your subjects interacting. But if you have set up the photograph, you'll need to make decisions about whether the people face each other or face the camera, what they are doing with their hands, and so on.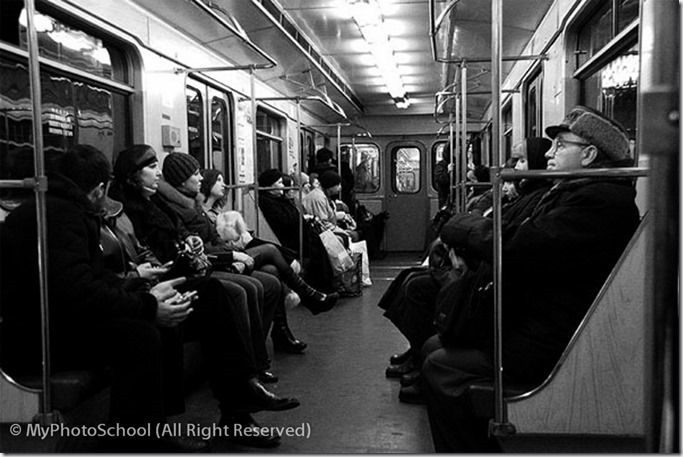 Sometimes a storytelling photo can have an intriguing edge if there is only one person in the picture, who seems to be interacting with someone outside the frame – it leaves the viewer wondering about what has just happened, or what will happen next.

Telling a story in a single image can be very powerful. An alternative is to use multiple photographs to tell a story – and this can be done in all sorts of genres, including travel photography, wedding photography, or social documentary photography. The key then is to edit carefully, choosing only pictures that really add to the overall tale. Better to show ten really strong, relevant photographs than fifty weak ones!
Stay updated
Receive free updates by email including special offers and new courses.