How to Shoot Summer Music Festivals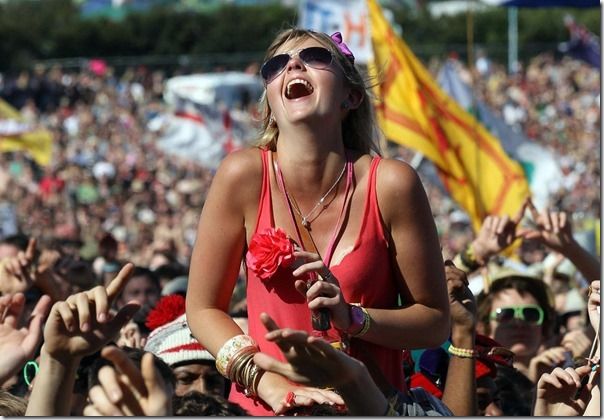 Summer's here and the time is right for... watching bands while getting very muddy and ignoring the government's recommended daily limits for healthy drinking. That's right, folks, it's music festival time, with the mighty Glastonbury festival about to kick off in a couple of weeks.
Festivals also mean lots of photo opportunities, whether you go to a mega event like Glastonbury or a much more low key affair (the latter are often easier places to get good photos). To help you get the most of this summer's musical revels, here is some practical advice....
1) Be realistic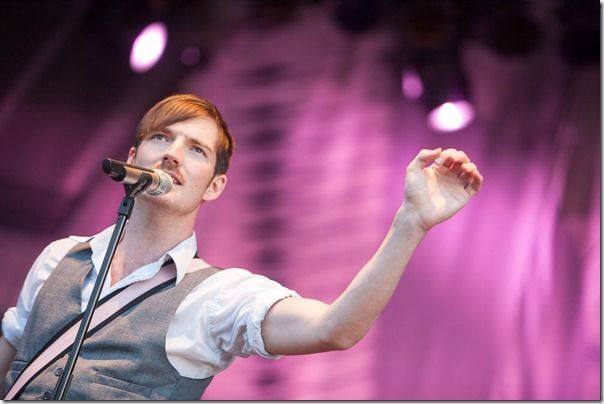 At bigger national and international festivals, your chances of getting a photo pass are slim unless you are connected to a band, newspaper, magazine or website. Or know the promoter.
Even then you can only usually stay in the photographer's pit for three songs. If you are stuck back in the crowd, it's hard to get good shots so don't put undue pressure on yourself.
A long zoom lens with vibration reduction (such as a 70-200 or 300mm) will help, but check the rules before you turn up with your gear – 'pro' lenses might be confiscated at the gate.
2) Be considerate and aware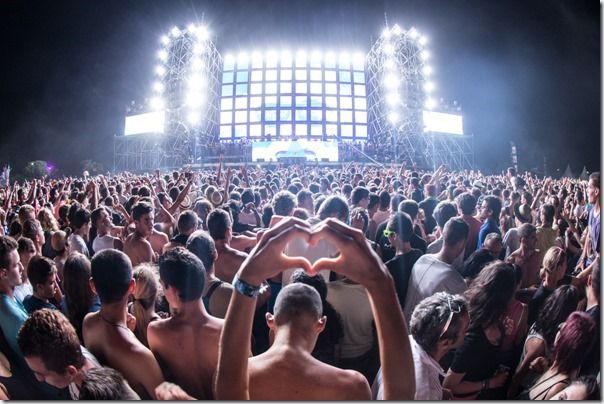 If you can get away with an SLR and a longer lens in the crowd, you need to be discrete and considerate. People behind you might not like you bobbing around getting in their way, and bad vibes can ensue. Similarly, watch out for rowdier crowd members about to barge into you, spill beer into your camera bag and so on.
Getting down the front will yield better shots but it's not worth trashing your gear for, or getting into a fight. Festivals are supposed to be fun.
3) Shoot wide and try Manual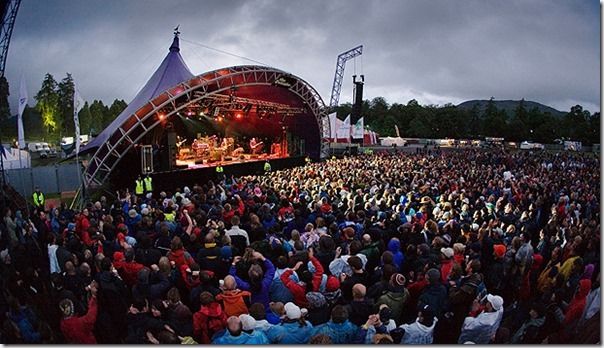 If you can get a decent spot, it's important to have a fast, wide-aperture lens that lets in lots of light as your flashgun output won't make much difference (and it's banned in the pit). So you need a lens with a constant wide aperture of at least f/2.8.
Shoot in Manual so you can keep the aperture wide while selecting different shutter speeds, and use higher ISOs – better a noisy shot than a very soft one.
Try continuous focus (AI Servo) and focus on the band's faces. Remember, though, that higher ISOs won't be a panacea in poor light and you may still struggle to get sharp shots as your camera will struggle to focus.
4) Try shooting the crowds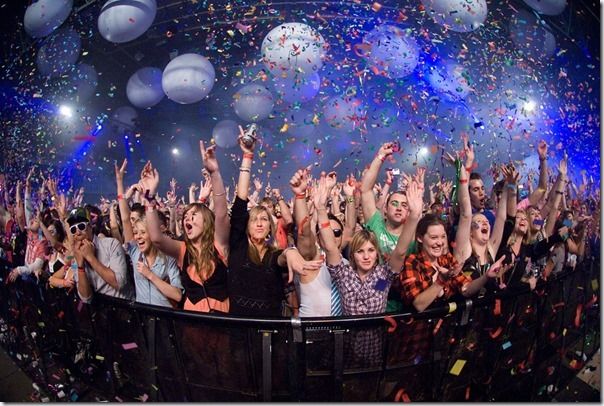 Often, it's simply not worth competing with pros down the front, and you're better off just enjoying the bands and then taking shots of the crowd.
Festival goers always make good subjects, especially when wearing fancy dress, or alcoholically refreshed. This is classic portrait photography stuff, so try a 50mm or 85mm, wide aperture lens, focus carefully on the eyes and avoid distractions in the background.
Candid stuff is ok but if somebody looks really amazing, why not ask if you can take their picture – the expression and eye contact can really make it.
5) Take care of your gear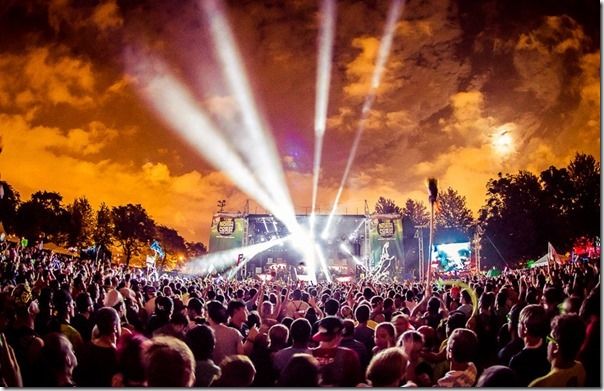 It's not just mud you need to worry about – hot dry summers can yield lots of dust at festivals, which can be a pain to remove from your sensor.
So change lenses carefully and always turn the camera off as you swap glass (electrical charges from the camera attract specks of dust). Be very careful where you leave your gear too – tents are hardly a secure place for a £1000 SLR.
Stay updated
Receive free updates by email including special offers and new courses.