Where the Wild Things Are – How to Shoot Ruins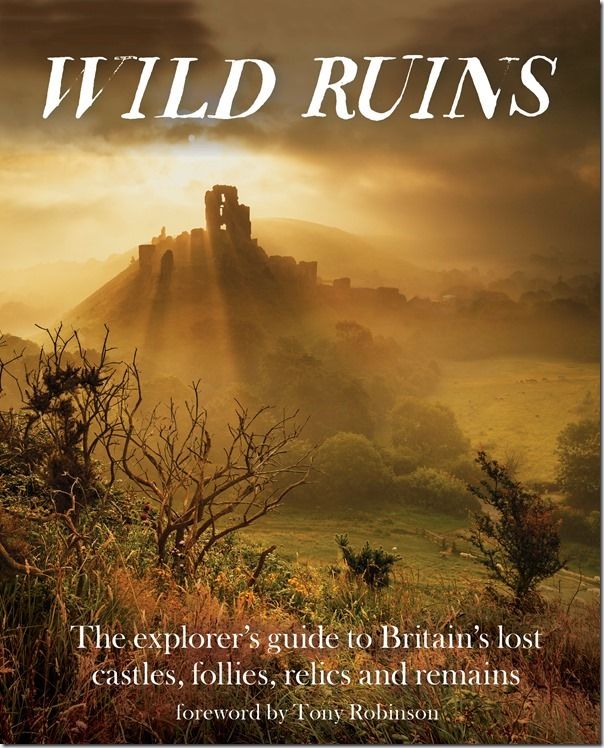 Ever since the earliest days of photography, ruins have been a very popular subject for anybody with a camera – one things of Francis Frith's images of Egypt for instance, or the haunting pictures of Dryburgh Abbey made by William Fox Talbot.
Ruins appeal to travel and documentary photographers and also landscape shooters; although landscape fans generally try to avoid including anything too 'man-made' in their compositions, ruins are considered picturesque, and have been since the Romantic era of the 18th and 19th centuries.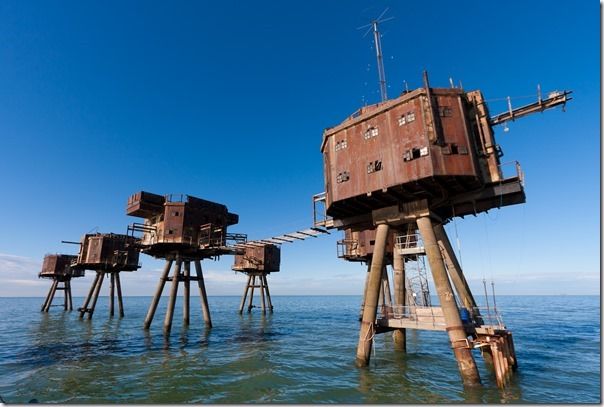 Anyway, enough theory and background, a new book has been published called Wild Ruins: The explorer's guide to Britain's lost castles, follies, relics and remains. While not specifically a book on photography technique, Dave Hamilton's book is packed with impressive pictures and intriguing locations, and I defy any serious photographer not to want to head out with their camera straight after reading it.
What I like about the book is that the whole range of ruins is represented: from crag-top castles to crumbling houses lost in ancient forest, and ivy-encrusted relics of industry to sacred places long since over-grown.
The ruins included here are not always that well known or easy to find, so the book also contains detailed instructions on how to visit and gain access to over 300 sites, with 29 maps (just having the postcodes is a big help in our age of Satnavs and Google Maps on smartphones).
The photographs are pretty good as a starting point, but let's look at how to do ruins justice in a bit more depth.
How to take better shots of ruins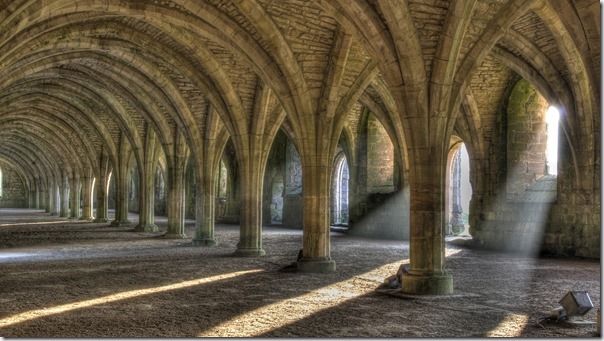 Once you have used the book to find some old ruins in your neighbourhood (but enough about the landlord of the local pub!), here are some tips to help you take better pictures of them.
1) What equipment to take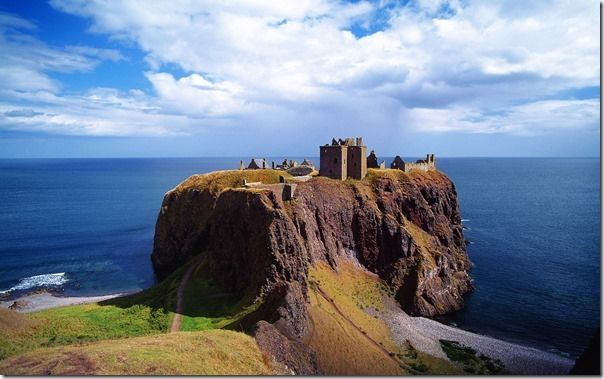 While you don't want to be bogged down with gear, especially if the ruins are off the beaten track, there are a few items that you really need to take. A decent camera, obviously, but then also a wide angle lens of at least 24mm focal length, preferably much wider.
This will enable you to capture the ruin within its setting and context, which can yield much more interesting shots. A prime (fixed length) wide-angle lens is preferable to a zoom as there tends to be less distortion, but a decent 24-70mm zoom will also do the job.
You may need to fix some building distortion in Lightroom or Photoshop, though, when shooting at the wide end of a zoom. I'd also recommend a tripod and a cable release, as this will enable you to get sharp shots in lower light or as night falls, or when using a narrower aperture and slower shutter speed.
Graduated neutral density filters can be great for adding a glassy effect to water, while a 10 stopper, such as the Lee Big Stopper, will get you some lovely effects with moving clouds.
2) Timing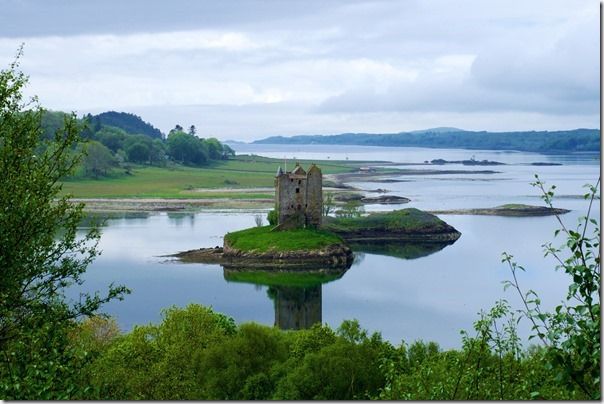 Picking your time so you get the most sympathetic light can help turn an average image into a really good one. The golden hour – an hour around sunrise or sunset – is when you should be shooting, but obviously it will depend on whether you can get access to important historic ruins, at, say 9pm on a weekday evening.
Castles on tops of cliffs should be a bit easier to shoot, as they can be seen from a distance. Stormy days can yield great images too, as the cover image of Wild Ruins reveals – a ruined castle with some very foreboding clouds behind it.
Sunlight bursting through rainclouds and illuminating a ruined edifice can look simply amazing. You need to be ready to capture these fleeting illuminations though, so get your tripod erected and exposure settings sorted out before the moment happens.
3) Composition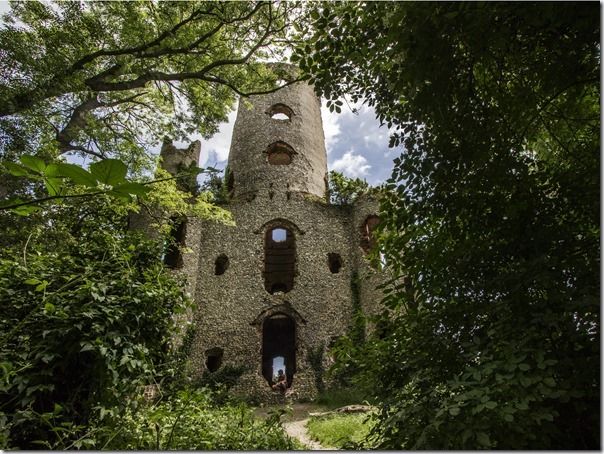 A picturesque old castle will look interesting however you shoot it, but the effect is enhanced 100-fold if some basic compositional concepts are followed. Placing the building over to one side can help (the rule of thirds), as can placing the sun directly behind it (backlighting, or contre jour). Be very careful of what's around the ruin, too.
Try to get there when the parked cars, ice cream vans and ramblers in bright red anoraks have all disappeared (unless you want to make an ironic comment on beauty spots and the ubiquity of photography, like Martin Parr or Simon Roberts).
Whether you include people is a matter of personal choice: some photographers don't include them as it adds to the mystery, while others do, to give a sense of scale.
Save 30% on this book!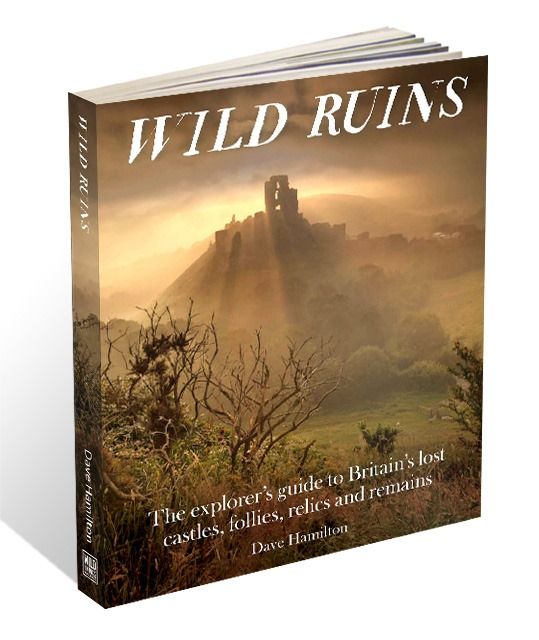 Wild Ruins: The explorer's guide to Britain's lost castles, follies, relics and remains is published by Wild Things Publishing. It normally costs £16.99, but readers of this blog can get 30% off the standard price of the book, with free UK delivery. Head to www.wildthingspublishing.com and enter 'Wild Ruins' as the coupon code!
Stay inspired
Get FREE Photography tips and ideas from our experts in your inbox.