Travel Photographer of the Year: Competition Now Open
By Geoff Harris •
Travel Photographer of the Year 2015
Last week I blogged about Landscape Photographer of the Year, and entries are open for another great competition – the 2015 International Travel Photographer of the Year awards (TPOTY).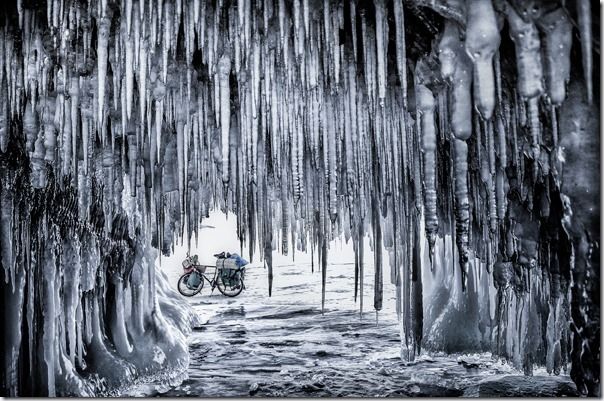 Bicycle on the ice - Jakub Rybicki/www.tpoty.com
One of the world's biggest travel photography awards, TPOTY attracts entries from over 100 countries, with amateur and professional photographers competing.
Judges include the adventurer, naturalist, wildlife filmmaker and environmental activist Catherine Capon, Daria Bonera (Photo Agency Director & Photo Editor for National Geographic Traveler Italy), curator Brigitte Lardinois, wildlife photographer Chris Weston and Caroline Metcalfe, former Director of Photography, Conde Nast Traveller.
Main categories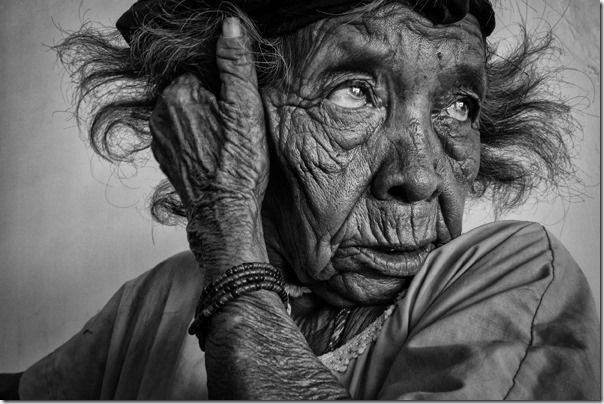 B&W shot of old lady - Johnny Haglund/www.tpoty.com
The overall winner of Travel Photographer of the Year will be chosen from the photographers who submit two or more portfolio category entries. The winner will receive £2,500, the Travel Photographer of the Year trophy, a personalised Plastic Sandwich portfolio case or iFolio and the international exposure that such success brings.
There are three portfolio categories, with photographers invited to submit a portfolio of four images that meet the relevant theme:
* Faces, People, Encounters, which has a top prize of £1,000.
* Monochromal – an exclusively black and white image category.
* Nature & Environment – the winner of this category will receive £1,000.
Other information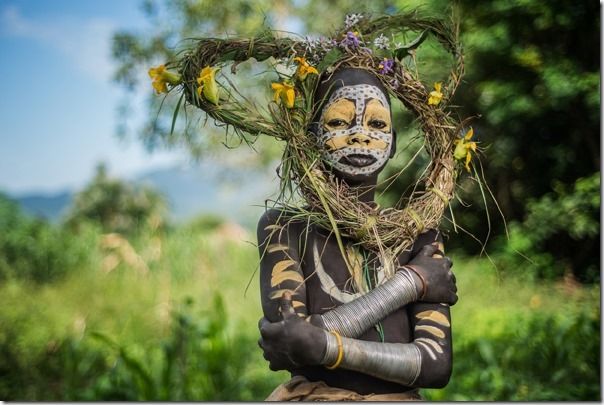 Boy with flower headress - Sergio Carbajo/www.tpoty.com
TPOTY 2015 has three single image 'One Shot' categories: A Moment in Light, Water and Colours of the World. This year's
New Talent category has the theme Street Culture, and entrants must submit a portfolio of six images on that theme. Many contemporary stills cameras also have the facility to shoot HD video, and this is reflected in the HD video category, Travel Shorts.
This challenges entrants to shoot a two-minute travel film. There's also a new a single image category for pictures taken on a mobile phone or tablet.
Tips for entering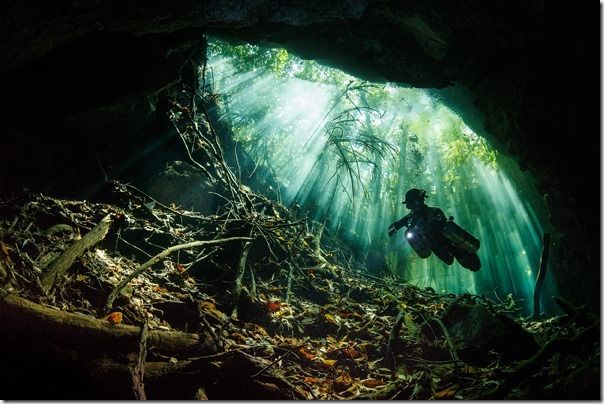 Diver - Terry Steeley/www.tpoty.com
See our post Photography Competitions: How to Improve your chances of winning.
As with Landscape Photographer of the Year, this is a major competition which attracts entries from all over the world so you need to be on top of your game.
While it's impossible to second guess the judges, they will be looking for images that capture the spirit of a place and its people, so your entries need to be of a high technical standard while also telling a story or capturing feeling and emotion – it's not just about glorified snapshots of Venice, New York or Burma that anyone could have taken.
The quality of light is crucially important too, so be wary of shooting in the middle of day in hot countries, where the strong sun can create harsh shadows.
It's well worth entering TPOTY, however, as even if you don't win the main award, success in one of the categories can still give your confidence (and profile) a big boost.
Check out previous winners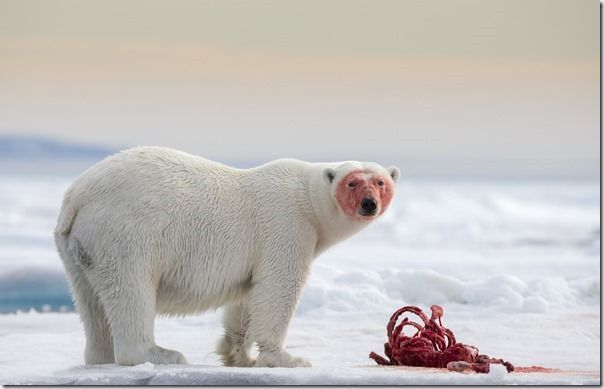 Polar bear - Joshua Holko/www.tpoty.com
If you need further inspiration, there is an exhibition of some award-winning shots from previous years at Lacock Abbey near Bath from June 6th to July 12th, while the most recent winning images can be seen for the first time at London's Royal Geographical Society from July 24th to September 5th.
See www.tpoty.com for details of the competition and exhibitions.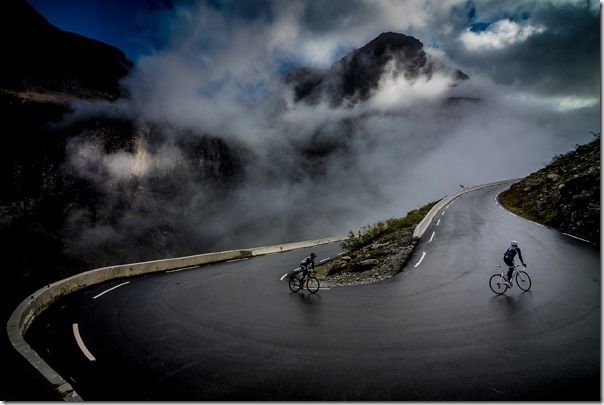 Cyclist - Piotr Trybalski/www.tpoty.com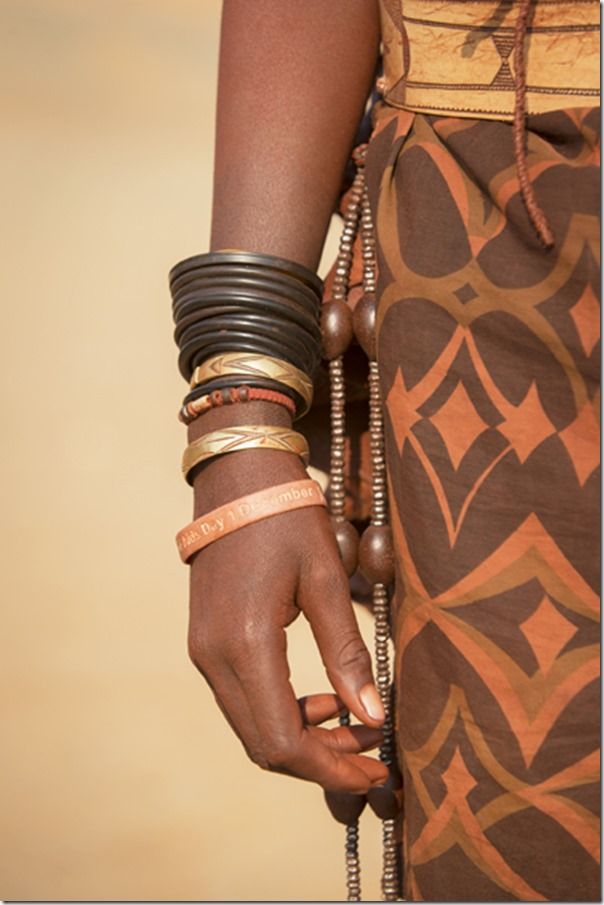 Ladies on church steps and the detail shot of the bracelets - Philip Lee Harvey/www.tpoty.com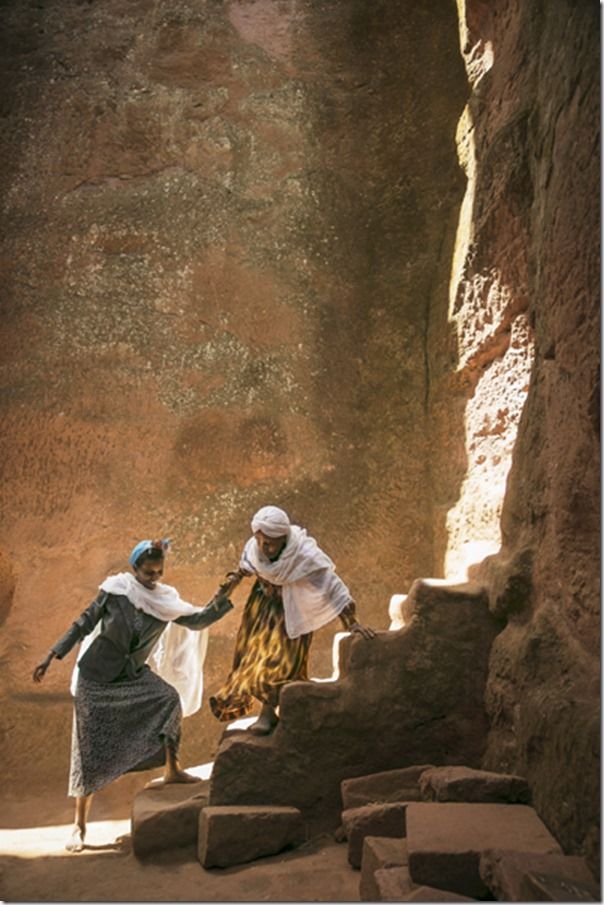 Stay updated
Receive free updates by email including special offers and new courses.