What Are The Best Landmarks to Shoot in Paris

Photographs by Eric Rougier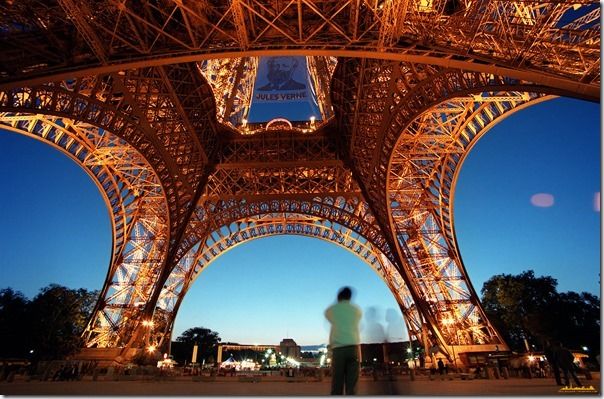 "I love Paris in the springtime," wrote Cole Porter in 1953, and one senses he'd love it even more had he been a photographer.
The City of Light is high on the list of every travel photographer's must-see destinations, and although it's been shot to death, you can still find interesting vistas and fresh angles if you are prepared to put in the footwork.
Indeed, it can often be more satisfying to come away with a creative and unique shot in such a popular destination. So, if you are lucky enough to find yourself in Paris this springtime, here are some suggestions...
1) Tick off the must-see sites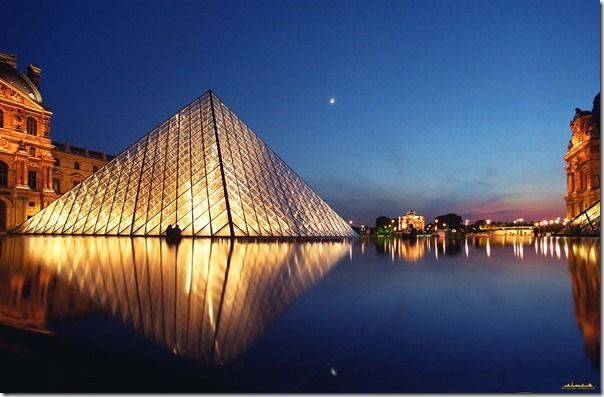 Even the most blasé travel photographers get an itch to shoot very iconic locations, if only to tick them off the list and move onto something else. So there is nothing wrong with shooting the Eiffel Tower, Arc D'Triomphe or Sacre Couer, just try doing it in a creative way.
Try shooting the Eiffel Tower lying flat on your back so it dominates the frame, or maybe photograph it in a reflection in water or a shop window. Try shooting Sacre Couer with a long telephoto lens so it appears pushed up against the setting sun or moon. See what I mean?
2) Shops and markets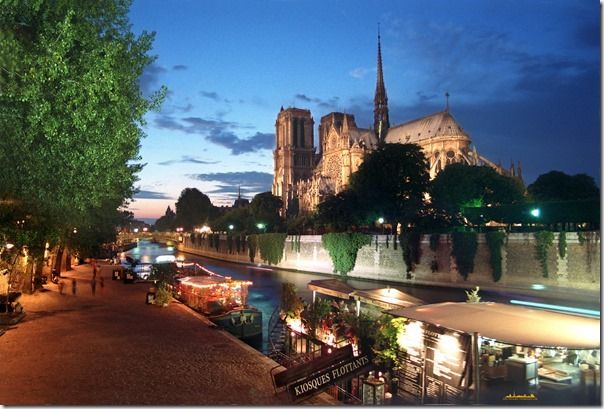 Paris is a shopper's paradise, but swanky boutiques and pricey arcades don't tend to make interesting images.
Try the market at Rue Cler for lots of colourful produce and craggy local characters who may or may not be happy to have their photograph taken (they are Parisians after all).
Chances are they will be more amenable if you buy something, then ask! The Bastille and Saxe-Breteuil markets are also well worth visiting. Smaller shops, particularly bakers and patisseries, can also give a unique flavour of Paris.
If the shopkeepers are happy to be photographed, try to shoot them against a sympathetic background of produce, and focus carefully on the eyes. The flea markets, particularly the Marché aux Puces de St-Ouen, are also full of characters.
3) Restaurants and cafes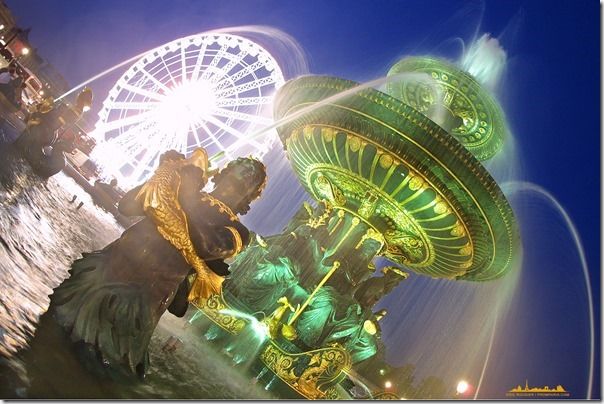 These are also synonymous with the City of Light, but god forbid you should try shooting a busy Parisian kitchen without permission from the chef. It's much easier to sit in or nearby a typical Parisian cafe and take candid shots of the waiters and other customers; a smaller discrete camera with a tiltable LCD lens can be perfect for this, rather than whipping out a big, intimidating
SLR and zoom lens. If the opportunity allows, you could use motion blur effects to capture the speed and grace of waiters at work; if your lens is image stabilised you can sometimes go as slow as 1/15 sec handheld while still keeping the background sharp.
4) Gothic Paris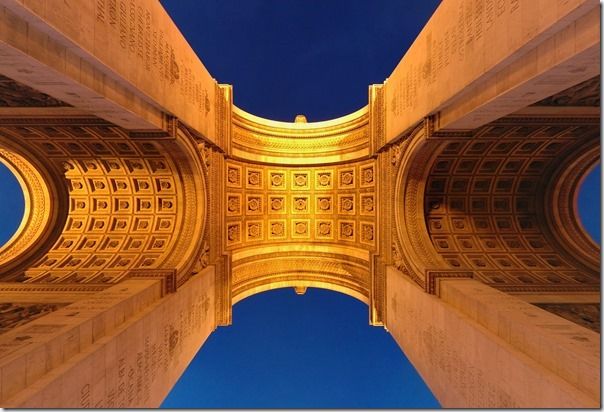 Paris is creepy as well as romantic, so it's well worth getting some moody shots of Notre Dame or the many other atmospheric churches that grace the city. If you can't use flash inside, use a fast, wide-aperture lens and a higher ISO, but watch the shutter speed doesn't drop too much.
Pere Lachaise cemetery is also a rich hunting ground for photographers, particularly at dusk; black and white can work very well for more 'gothic' subjects so think about texture, shape and contrast while you are searching for subjects.
Indeed, Paris generally is well suited to black and white, as Robert Doisneau proved.
5) Parisians themselves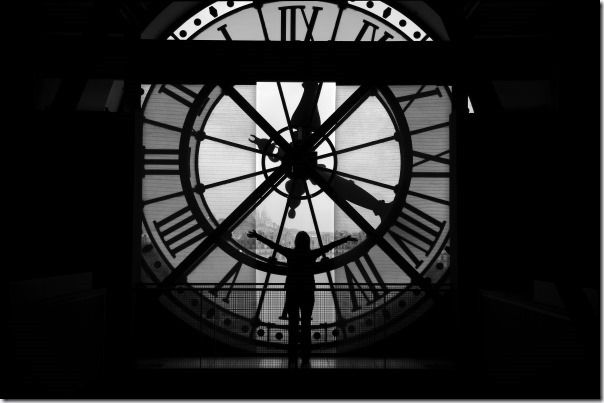 Love them for their style or loathe them for their indifference and rudeness, Parisians can make great subjects for street photography.
As well as predictable subjects, like glamorous women smoking in boulevard cafes or old boys playing petanque, keep your eyes open for the rich ethnic mix of the city.
Be very careful when photographing Muslim women, however, as it can cause offence. If in doubt, ask or gesture, and politely move on if they refuse.
6) The traffic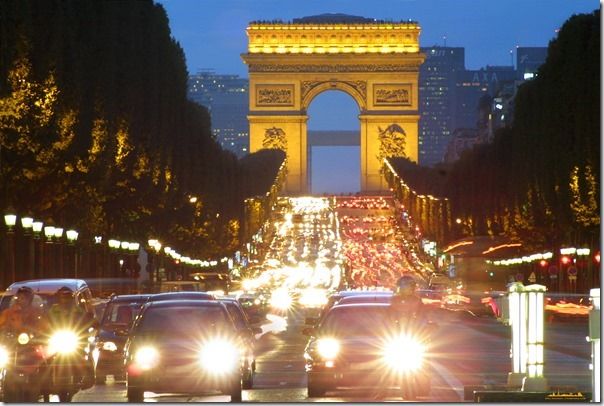 Paris is notorious for its 'exuberant' drivers and car jams so it's a great place to take shots of traffic trails. You will need to set the trails in context, however, or they could have been taken anywhere – so it's important to include an iconic Parisian landmark in the background, such as the Arc D' Triomphe or Champs Elysées, or just a typical Paris cafe.
You will need to choose a spot that gives you a good view without causing an obstruction. For traffic trails, mount your camera on a tripod, switch to Manual mode and set a slow shutter speed of between 10 seconds to a couple of minutes, depending on the flow, and a narrow aperture to get nice starburst lighting.
Use a low ISO to ensure clean shots and switch to manual focus, focussing carefully on the background. You will also need a cable release to avoid jarring the camera when you hit the shutter release button.
7) Disneyland Paris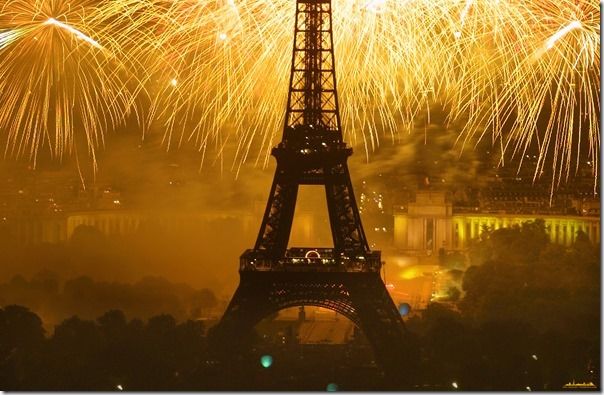 If you get bored of all that culture, this famous theme park is a relatively short train ride from the city centre.
Again, long exposure shots of rides and amusements can be interesting and atmospheric, or you can get some cool candid shots of people enjoying themselves.
Just be sensitive and discrete if you are single adult taking photographs of children, particularly as under French law you are supposed to obtain a model release from your subjects if you intend to use the images commercially.
Taking along some business cards identifying you as a photographer, with your contact details, can help appease suspicious parents.
Further Inspiration

Check out the Photograph by Eric Rougier
Stay updated
Receive free updates by email including special offers and new courses.