Macro Photography
Taught by Heather Angel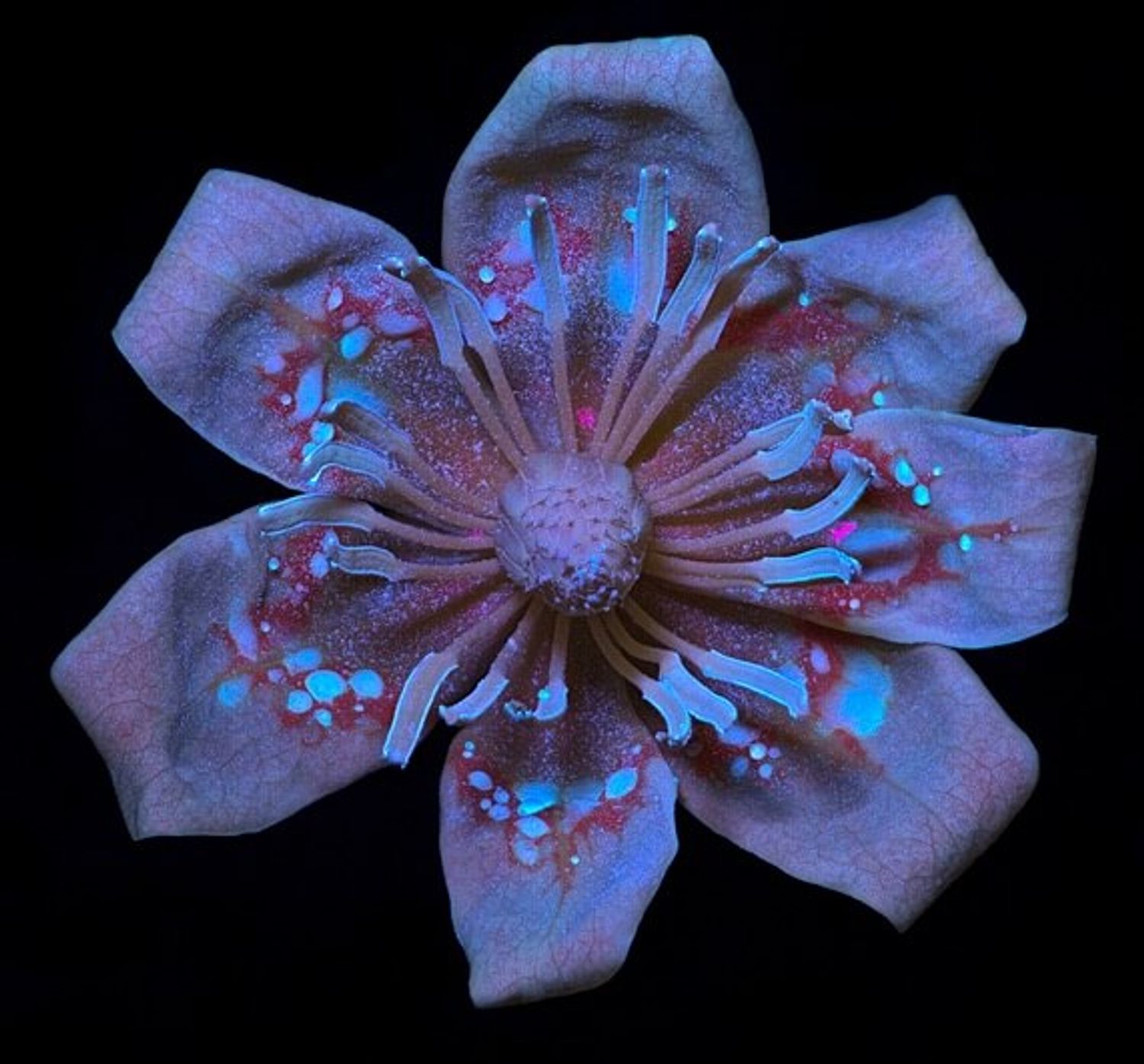 Composition, critical focusing and lighting are key to the success of a macro shot
Course Description
This course will cover how to capture the world of macro – revealing images often overlooked with the naked eye – in a creative way. The great thing about working at close range is that subjects abound – outside and indoors; you just have to develop a seeing eye for beauty, texture and design. Learn how to choose the right equipment, how to use ambient light – and how to modify it if necessary. With macro, you have complete control of the lighting and this is key to success or failure. There can be no excuses about the lighting being too harsh or not bright enough, because there is always a solution for modifying it.

Share Heather's secrets behind some of her memorable macro shots as well as glean tips and hints for shooting macro outdoors and inside. Images range from flowers, leaves, seeds, fruits and aquatic life to coins, glass, jewellery and food. Amongst these are examples of patterns and designs. You will appreciate just how effective a reflector, a diffuser or fill-flash can be at changing the light; how to use depth of field creatively and how to meter tricky low key and high key subjects. Learn how to work safely at night.

For inside work, macro subjects can be gathered to shoot on a cold, wet day. Lighting can vary from window light to artificial lighting – from a lightbox, a LED torch as a spotlight, to diffused flash and dark field illumination for dramatic bright field lighting. Learn how to set up a mini macro studio on a table for still life studies; also how to gain a white background for objects to display on websites or for selling on e-Bay. Learn how to take macro time lapse sequences and to gain extra depth of field with focus stacking.


Choose how you want to learn
The

Expert option

Recommended

Develop your learning further with marked assignments and personal tuition from Heather Angel

Start course whenever you like
4 weeks tutor access for personalised assignment feedback & coaching
4 assignments marked by Heather Angel
Certificate of completion from Heather Angel
Online classroom with up to 20 classmates
4 lessons with expert videos & notes
Group chat & direct message with tutor & classmates
Lifetime access to videos, notes & classroom

Learn more

The

Peer option

Discover the benefits of group learning in an online interactive classroom of no more than 20 people. Get the most from shared knowledge and community study

Start course whenever you like
Practise what you learn with your peers
Online classroom with up to 20 classmates
4 lessons with expert videos & notes
4 course assignments
Group chat & direct message classmates
Lifetime access to videos, notes & classroom

Learn more
About Heather Angel

Heather Angel abandoned a career as a marine biologist to become a peripatetic wildlife photographer - with 32 visits to China alone. As well as being a prodigious writer (her 60th title appeared in 2015), she also lectures and runs workshops. Heather is at the forefront of nature photography and her work is recognised by worldwide awards. In 1975 Heather was awarded the Royal Photographic Society's Hood Medal for her contribution to the advancement of nature photography through her books, her teaching, her exhibition work and her encouragement of other nature photographers.

From 1984-86 Heather was President of the Royal Photographic Society and she is a Visiting Professor at Nottingham University. Major exhibitions of her work have been shown worldwide. Most recently, Heather has experimented with lighting techniques for macro subjects as well as taking many hundreds of focus stacks for Pollination Power – a 5 year project that combines art and science for the RBG Kew.

I'm a roaming wildlife photographer with four great passions - mammals, lighting for macros, making plants look exciting and offbeat China (it really does exist!).

Press quotes
A phenomenon in both natural science and professional photography, Heather Angel is an example of all that is best in both disciplines.
The Master Photographer

Heather manages to spot and bring to life insignificant parts of the natural world.
David Attenborough

Heather Angel has over the course of a long career written her story in hundreds of thousands of images that have served to inform us, enlighten us and elevate our spirits.
Gray Levett, Editor, Nikon Owner Magazine

For Heather's blog, galleries and workshops http://www.heatherangelphotography.co.uk
Twitter @angelantics
Instagram heatherangelphotography