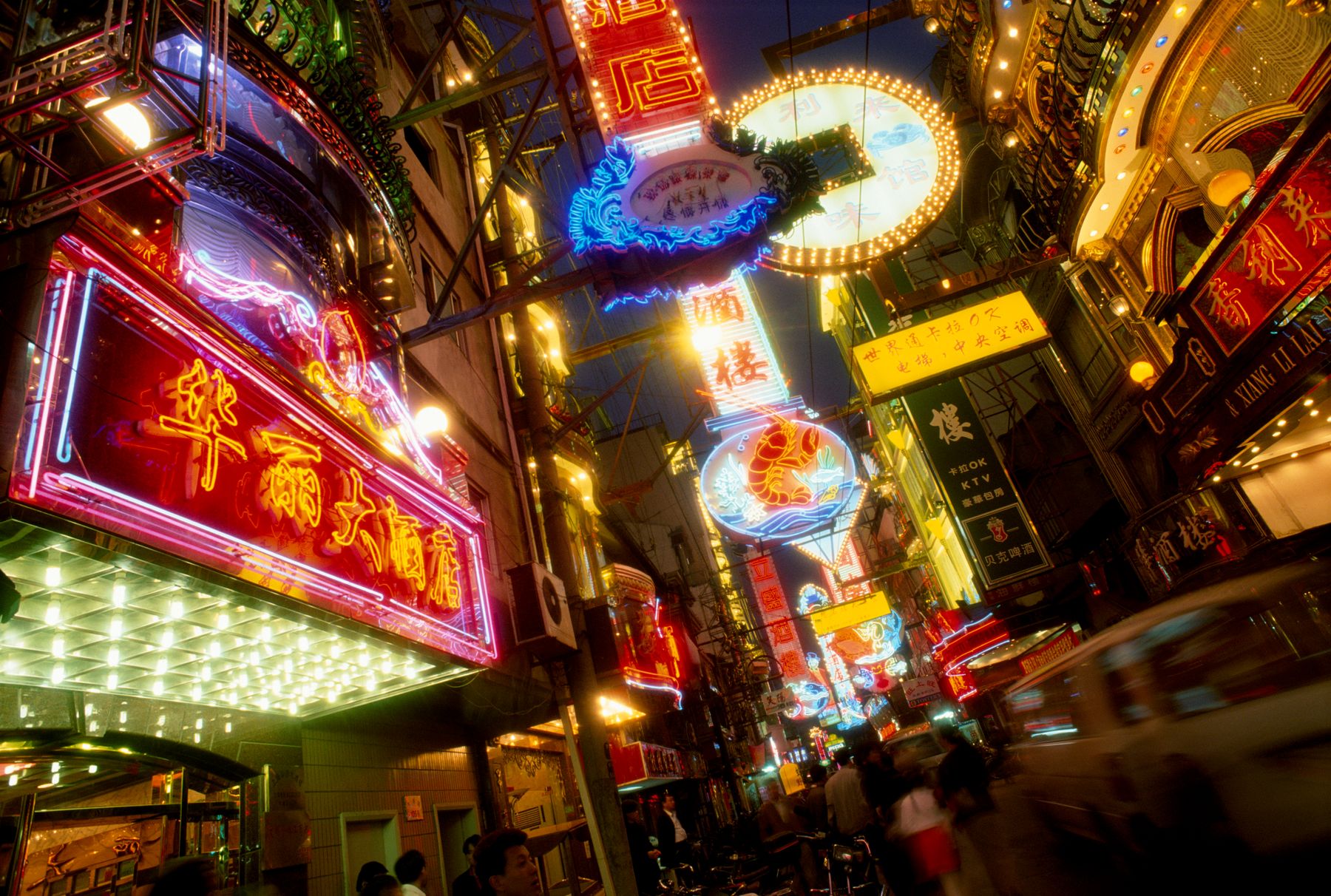 Michael Freeman's Photography Foundation Course
The Photographer's Eye Foundation Course in Composition
Foundation Photography Online Course With Michael Freeman
How our courses work▲ TOP
You're going to love learning with us!
After you buy, you can start the course whenever you're ready
You'll have 8 weeks to complete 8 lessons, study at your own pace
You'll likely need 2 1/2 hours per lesson, but you can study whenever it suits you
You'll get expert critique from your tutor Michael Freeman (you'll be able to ask them questions too)
We'll pair you up with a group of like-minded classmates from around the world
You'll have access to the classroom, content and your classmates for life
You'll also gain certification
More questions? Take a look at our frequently asked questions.
Watch a short preview▲ TOP
About the course▲ TOP
Composition is nothing less than the underpinning of photography. Henri Cartier-Bresson, the master, wrote, "This recognition, in real life, of a rhythm of surfaces, lines, and values is for me the essence of photography; composition should be a constant of preoccupation, being a simultaneous coalition – an organic coordination of visual elements." Composition is the way in which photographers turn real, chaotic life in front of them into images within a frame. As such, composition begins with a clear understanding of what the subject is, what it means to you, and what you want to say about it. Cartier-Bresson again: "You can't compose gratuitously; there must be a necessity, and you can't separate form from substance."

In keeping with other Foundation Courses, and tracing back to the original Basic Course at the Bauhaus, this course gives a thorough grounding for pursuing photography seriously. It covers all aspects of composition, far beyond the idea of simply making a vaguely satisfying image by following so-called rules (least of all the trivialised rule of thirds). It is designed to be the basis for further courses of any kind in photography.

There are two course books to accompany this, my The Photographer's Eye and its companion volume The Photographer's Eye: Graphic Guide. You will need to have access to these either with your own copies or from a library. There is also an e-book version of The Photographer's Eye available from the publisher http://www.ilexinstant.com?afl=2

Learning outcome: this Foundation Course will equip you to create distinctive, meaningful images that express your personal way of seeing, an essential first step on the path to developing your own photographic style.



Lesson Plan▲ TOP
Each lesson starts with a 30 minute video from your expert tutor, which you can watch whenever you like.
After each lesson, practice what you've learned with an assignment and receive personalised feedback from your tutor. Each of which should take no longer than 2 hours.
1. The Job of Composition

Composition has a purpose in both art and in photography, otherwise it's just an exercise. It has three possible jobs: Create Order, Direct the Viewer, Create Interest. Depending on the subject and on the photographer's style and ability, sometimes just one of these three dominates, but there are also images in which two or all three play a part. The examples used to demonstrate these will also underline that universal rules are anathema to meaningful composition. Rather, individual photographers develop preferences for certain methods. Creating order by means of structure Strengthening the geometry in an image Range of structure from formal to engineered disorder Ways of directing attention to elements Using vectors to direct attention Building delay into an image Adding interest through the unexpected The contribution of composition to the image varies

2. Frame and Framing

The frame is the bounding shape, artificial and yet the accepted tradition of imagery since painting left walls to become objects. This is the bounding area within which you decide what to include, and what to exclude. Framing the shot is the part of composing that deals with the broad sense of what part of a scene to enclose, how it divides, and where a main subject goes. The shape of the frame, its format, has a strong influence on composition, with the added complication that digital photography allows extending the frame in any direction. Dynamics of the frame alone, and when it dominates Influence of different frame shapes The most common: 3:2, 4:3, 1;1 Vertical framing Longer formats: 16:9, 2:1, 3:1 and continuous Extending the frame when shooting; stitching Cropping Filling the frame Subject size in the frame Placement: three zones Notional gravity Dividing the frame Historical ratios: golden, harmonics Figure-ground Negative space Frames within frames

3. Contrast and Balance

One of the most fundamental concepts in imagery id that of contrast—contrast between elements and parts of the image, from brightness and texture to sensation and meaning. In one sense, images exist because of contrast. This in turn leads to the concept of balance, in which the audience's values play a part in deciding whether relationships in a composition are comfortable, elegant, interesting or challenging. We explore different kinds of balance, from static to dynamic, and finally the conceptual balance between content and the graphics of the image. The principle of contrast Pictorial contrast Contrast of sensation Contrast of meaning and idea The concept of balance Visual centre of gravity Resolving tension Static and symmetrical balance Relationship between balance and tradition Classic balance Dynamic tension Content: weak or strong

4. The Viewer's Eye

Photography is today's most widely used form of visual communication, and the role of the audience cannot be ignored. Photographs have a life only when put on display. We look at the psychology of perception as an aid to composition, and consider the different visual weight of subjects. Attraction and repulsion. Expectation (gestalt) and its influence on closure, rhythm, pattern and texture. Perspective and depth in two dimensions. The role of the audience The principle of visual weight according to subject Visual attractants: people, faces, lettering, spot colour Scanpaths Spontaneous and task-relevant looking Audience ideals of beauty Harmony and viewer conservatism and familiarity Satisfying or challenging the audience Viewer interaction and the 'beholder's share' Gestalt and the psychology of completion and continuation Exploiting the appeal of repetition in rhythm, pattern and texture The appeal of strong perspective and depth The counter appeal of flattening and abstraction

5. The Graphic Elements

The pure geometry of the image uses a visual vocabulary which is usually broken down into the following. Points (one, two, several), Lines (horizontals, verticals, diagonals, curves, eye-lines), Shapes (triangles, circles, rectangles) and Vectors (moving parts and anticipated movement). Even when separated from content, they have definable effects. When reviewing other photographers' work, Cartier-Bresson famously and idiosyncratically used to view the images upside down for this reason. Single-unit subjects Points: one, two, several Lines, real and implied Horizontals Verticals Diaginals Curves Eye-lines Shapes, real and implied Triangles Circles Rectangles Vectors: actual movement, anticipated movement

6. The Photographic Elements

The mechanics and optics of the camera and lens create their own graphic elements and effects in the image, and additional visual vocabulary unique to photography and which has become understood and accepted by everyone. Here we look at these in the following order. Focus (deep, shallow, tilted), Shutter and Motion, Focal length and the family of lenses, from wide-angle through standard to telephoto, seen both as an influence on the graphics of the image and as giving more deep-seated sensations and character. Focus and drawing attention Deep focus Shallow focus Inverted focus Tilted focus Shutter speed and motion Frozen motion as an attractant Motion blur as an attractant Focal length and depth perception Wide-angle near-far juxtaposition Telephoto compression and plane flattening Focal length and lens character Wide-angle immersion and subjective camera Standard lens moderation and quietness Telephoto coolness and distancing

7. Composing with Light and Colour

Light and colour themselves can be used to play an essential part in composing the image. With light, its key, quality (especially including chiaroscuro) and the exposure given to it in-camera are all important for the overall visual effect of the image. Colour opens a different world of perception, and we draw on modern colour theory and the Human Vision System (HVS) to examine colour theme, colour accent, colour relationships, colour palettes (rich, muted), and finally, black and white. The concept of key and exposure How exposure alters compositions Chiaroscuro Flare as a distraction Flare as a component The colour circle Colour models, especially HSB Colour-themed images Associations and sensations of colours Colour relationships Colour harmony Colour antagonism Colour accent Colour palettes, from rich to muted Black and white and its broad effects High contrast drama in black and white Low contrast subtlety in black and white

8. The Process of Shooting

Camerawork in its broadest sense, not limited to the technical, helps to realise the ideas already explored above. We look at ways of searching and hunting for images to bring them to realisation as photographs, and also at the concept of a repertoire of satisfying images (or at least, images that are felt to work) that each photographer develops, whether unconsciously or deliberately. We look at the techniques of reaction and of anticipation, exploration and construction, and juxtaposition, which holds a special place in photography. How to search for possible images The hunting analogy Repertoire and how to develop it by analysing your images Reactive photography Anticipation Photography as exploration Planned photography The constructed image Juxtaposition The documentary approach Expressive photography Simplification and clarity Ambiguity and complexity
Requirements▲ TOP
In order to get the most out of this course, you will need to set aside time each week to take some photographs, based on what you have learnt during the lesson. While you can submit existing images from your library, we recommend you try and shoot new pictures each week to maximise your learning experience.
You will not need any special photographic equipment for this course. A DSLR is preferable, but a compact camera or even a camera phone could be used to complete the assignments. A tripod would be useful, but not essential, as well as a selection of prime or zoom lenses ranging from wide angle out to telephoto zoom.
We also recommend purchasing The Photographers Eye and the Photographers Eye: A Graphic Guide as a way of enhancing your learning experience, as additional reading is suggested in the course notes.