This may not be everyone's idea of a holiday but I am one of the fortunate few in who so enjoy their work that I do it as a hobby when time allows!
So what better to combine a few days break from a wet grey Dorset to head off to Provence to snout out some tasty bits for my stand at the Compton Marbling Spring Fair at the end of the month.
I am lucky that I know this area quite well as I have been coming down here for some years and have some well-loved haunts that I love to revisit. In the early days I was only looking for pieces for ourselves at a time when the 'French grey' look was new, and original untouched pieces were both affordable and available. Things have moved on, and repros abound so a keen eye is needed to spot the new and fake from the desirable originals which are becoming thin on the ground.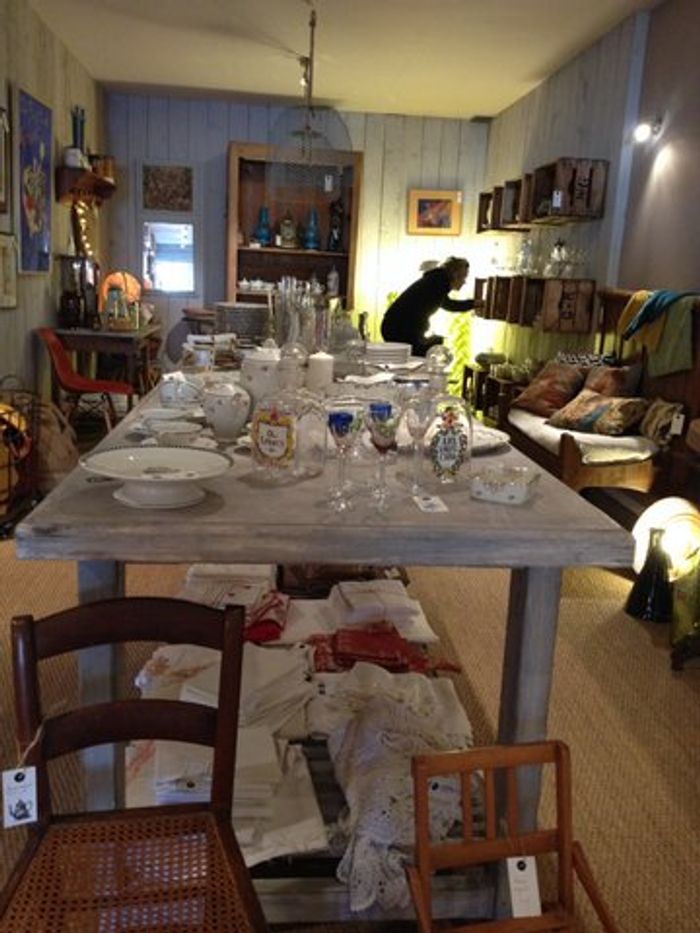 I want the original, a one-off to dress my stand, cause a stir and still sell at a price that is accessible to all. Have I been lucky … in part yes, but as usual it has taken me a couple of days to get my eye in, and quite a lot of driving about and plenty of haggling! This time we have brought the car down to avoid the costly add-on of paying for transport which has caught us out in the past. I do now have a contact who delivers regularly to England and at a reasonable rate for the larger pieces but I have restricted myself to smaller things this time round.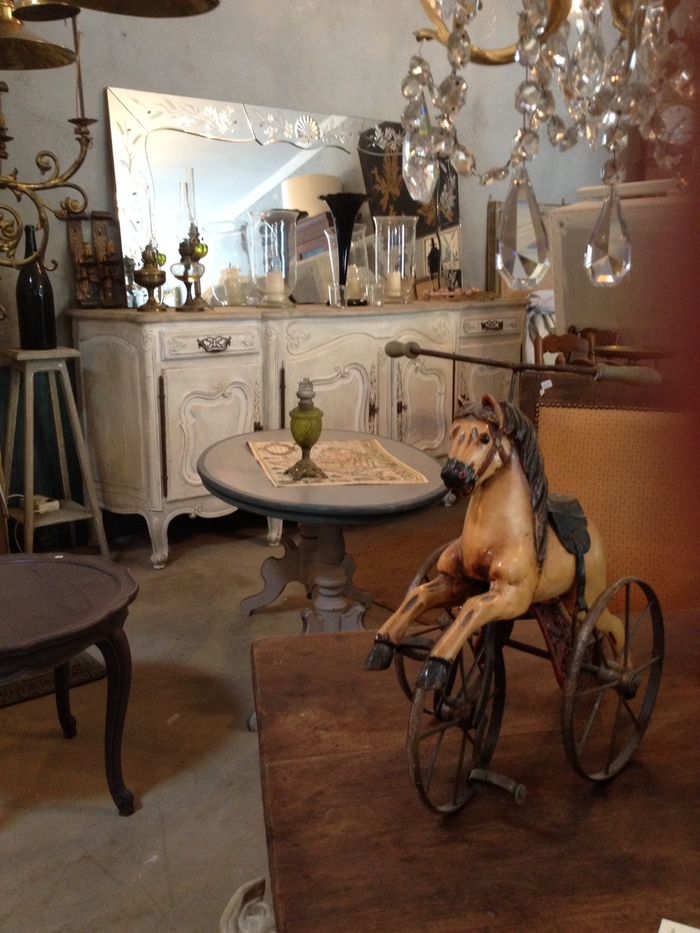 I am going for the 'look' rather than buying fine anything, though had I found a gem along the way I would have splashed out. So small useful pieces of furniture that are of universal appeal and should fit into most interior schemes. A pair of generous proportioned bedside cabinets has caught my eye, bold and stylish with a lovely curve from the upper shelf to a deep cupboard below, painted grey of course but with a 'je ne sais quoi' about them.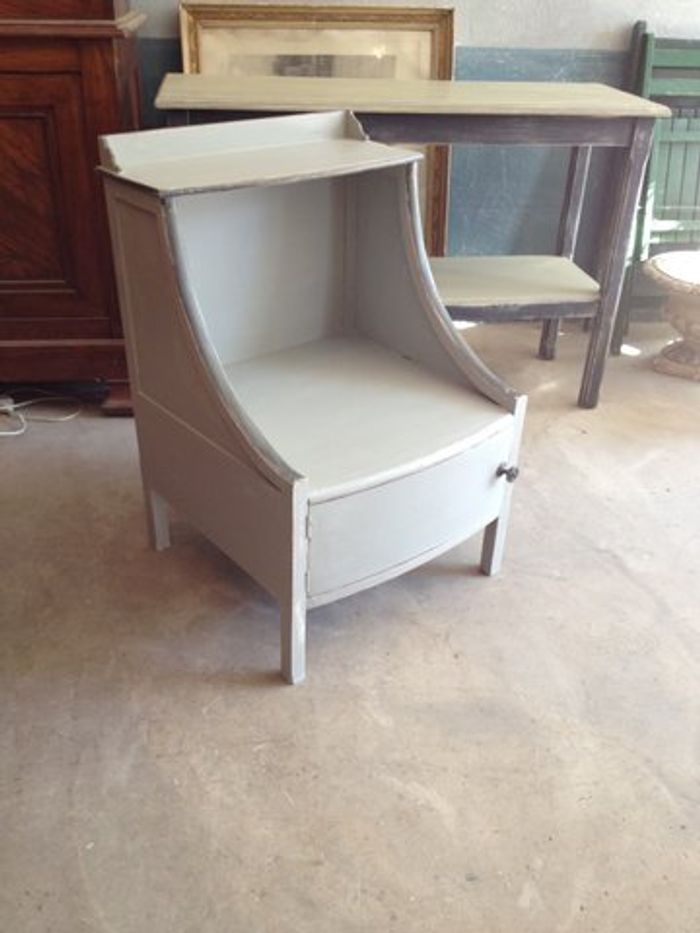 Next up a stylish industrial 'tabouret' a stool in our parlance with rise and fall circular seat on metal base of four curved legs, nice strong and quite a man's den piece. Mirrors are always popular, the painted variety will suit some and I have gone for a style that I know from the past is easy on the eye with an arched top and deep moulded frame with bead frieze and original mirror. A second mirror round and small like a porthole will look good anywhere and I am hoping both should sell well.
I am a sucker for fabrics and have chosen some affordable 'boutis' or quilts in creams, natural and grey with lovely big square cushion covers to dress a bed. I am avoiding knick-knackery as I feel clutter is a thing of the past save for one or two statement bits like a gorgeous outsize pink 'deco' pottery fish which just had to be bought - praying now I get it home in one piece!
It is a matter of luck what you to find on the day. We worked within a twenty mile radius of Bonnieux a glorious hill town an hour's drive North from Marseilles airport. Most of the larger towns will have what we would call rummage shops and the occasional good antique shop or atelier. Sunday can be a good day for street markets or 'Vide Grenier' a term that can cover an array of junk mostly disappointing but with the occasional good buy and a bargain is still a possibility. The most fruitful venues are the dealers 'atelier' where repairs restorations and painting happens and where house clearance material is unpacked a veritable treasure trove with the occasional costly pitfall.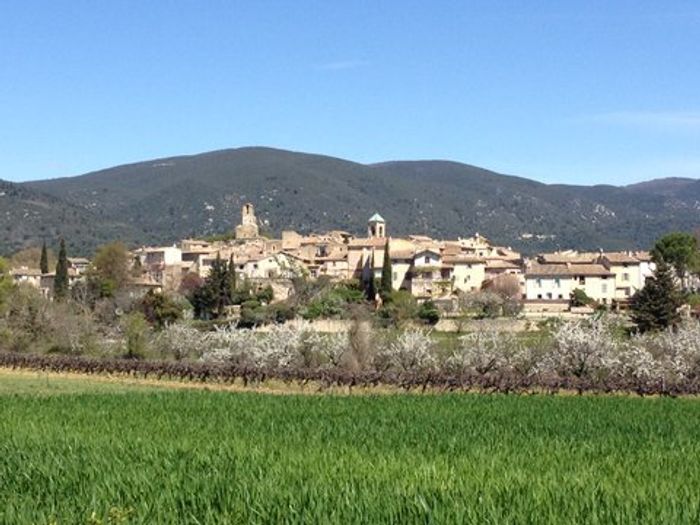 The greatest challenge for the shopper today is the fluctuating euro, which can cause havoc when coming to price the stock for onward sale. I dealt in pounds euro and my card, and I have yet to see what margin will be made if any but as a fun few days it takes some beating- sun, good food and much debate we are not done with France yet.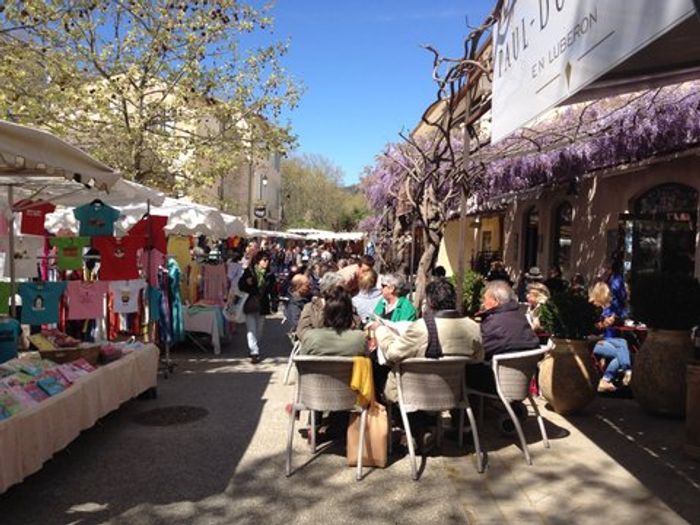 Stay inspired
Get FREE Antiques tips and ideas from our experts in your inbox.