How to grow flowers for cutting – my top ten favourites
Growing your own garden flowers for cutting has become increasingly popular in the past few years. Garden flowers appear in the flower market throughout the summer and into autumn; their popularity eclipsing that of more traditional florist's flowers. If you have a garden many are easy to grow, colourful and rewarding and give you the opportunity to bring your garden into the house and to share it with friends and neighbours.

Growing flowers for cutting is nothing new. Traditionally flowers to cut for the house would have been grown in the walled garden alongside fruit and vegetables for the table. I have noticed an increasing emphasis on the productive aspects of historic gardens in recent years. Visitors are interested to see how self sufficient grand houses were, and also the emphasis on flowers as well as vegetables. Looking at these old walled gardens it is worth emphasising a few factors that are worth considering if you are going to start growing your own flowers for cutting.
Planting The Cutting Garden
1. Choose a nice open sunny position away from the shade of buildings and overhanging trees.

2. Choose a sheltered site where the flowers will not be buffeted by wind and weather.

3. You need a site free from perennial weds and with as little annual weed as possible. It must be clean and well cultivated.

4. Most annual and perennial flowers grown for cutting need well-drained reasonably fertile soils.

That's really it as far as growing conditions are concerned. The next most important factor is to restrain yourself; don't go too mad and grow too many. It's all too easy to easy to get carried away buying lots of packets of seed, plugs, plants and tubers. Far more than your space allows, and far more than you are ever going to use or enjoy. Also try and choose subjects that work together when cut and arranged: some small, light flowers and some bolder blooms in colours at sit happily together. Choose flowers that you like certainly, but also those that will work with the interior of your home. This may sound obvious but it is natural to be attracted to the individual bloom rather than considering how it will work as part of your interior decor. Finally try and choose subjects that flower for a long season; you will be amazed at the flower power of some easy-to grow annual subjects.
Top ten favourite flowers for cutting:
Calendula, pot marigold. Lovely old fashioned cottage garden plant that looks good in the vegetable or herb garden. Good for cutting for informal arrangements. Choose orange varieties for strong vibrant colour that looks great with anything blue or purple. Hardy annual: sow seed direct in flowering position.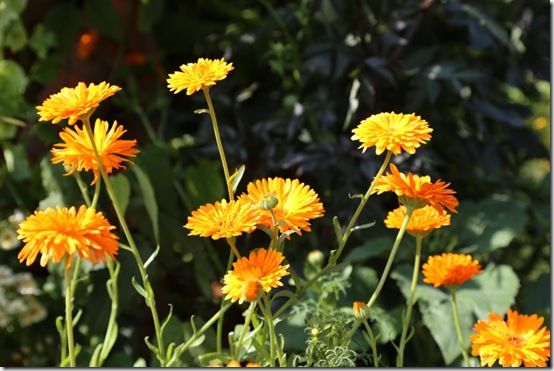 Cosmos. Delicate, tall annual with feathery foliage and large delicate flowers in shades from crimson to white. Seed can be sown directly in flowering position but often better sown indoors in pots and planted out in late spring.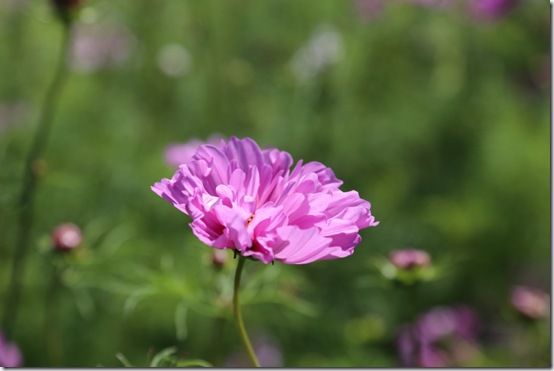 Nigella damascena, love-in-a-mist. Delicate annual with fine, fern-like foliage. Beautiful seed heads develop after the flowers. Pink, mauve, white and blue shades exist. Blue is the loveliest and great with all other colours. Sow seed directly in flowering position. Good to sow amongst roses, perennials and shrubs.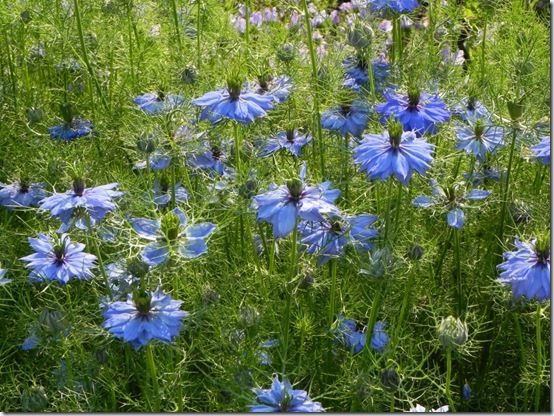 Salvia hormium, clary. Lovely annual with spikes of papery bracts in white pink and deep blue. Long-lasting in the garden and when cut. Sow directly in flowering position or start indoors and plant out. Will self-sow for future years on light soils.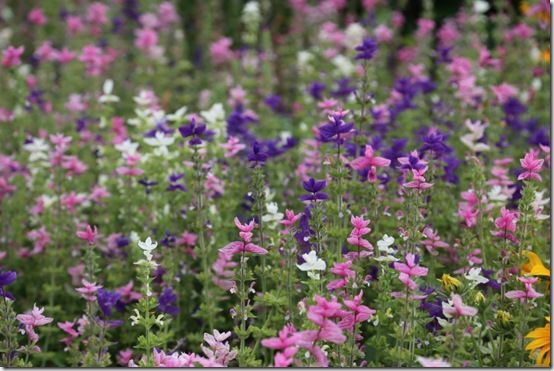 Amaranthus caudatus, love-lies-bleeding. Spectacular annual with long tassel-like flowers in green or deep red; superb for larger pedestal arrangements or tall vases. Sow seed directly in late spring or start indoors and plant out after frosts.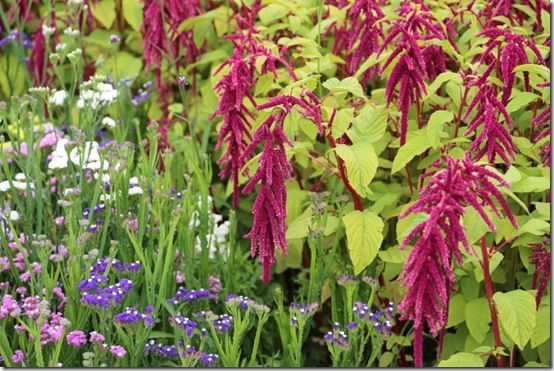 Cleome spinosa, spider flower. A large growing annual with sparkling flowerheads in shades of pink and white. Best sown indoors and planted out as individual young plants. Hemp-like foliage adds to the effect.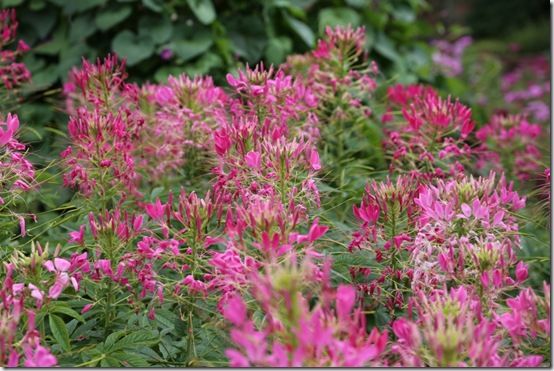 Dahlia. Wide range of colours and flower forms; best grown from tubers purchased in early spring. Start individually in pots indoors and plant out after frosts. Can be left in the ground in milder areas and grown as herbaceous perennials. Flower for many weeks through late summer and early autumn.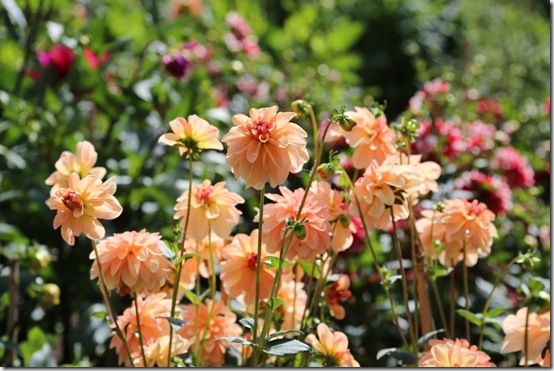 Leucanthemum maximum, Shasta daisy. Herbaceous perennial that is easily grown from seed, plugs or plants. Long stemmed flowers are good in country bunches and for larger arrangements. Many new forms offer yellow and cream shades and double and fringed flowers. These are purchased as plants.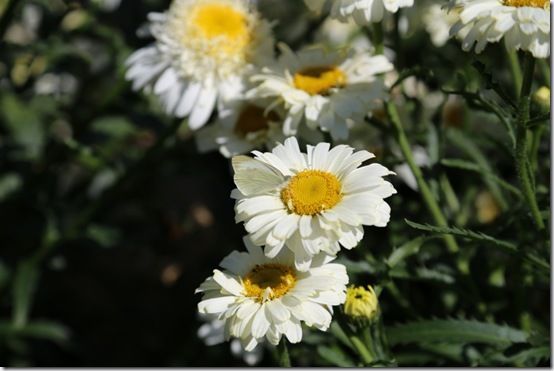 Echinacea, cone flower. The purple cone flower Echinacea purpurea makes a wonderful cut flower both for its blooms and its seedheads. Many new colour forms exist in sunset shades, white and green. Buy as plants. These are perennials but are not always long lived. Experiment!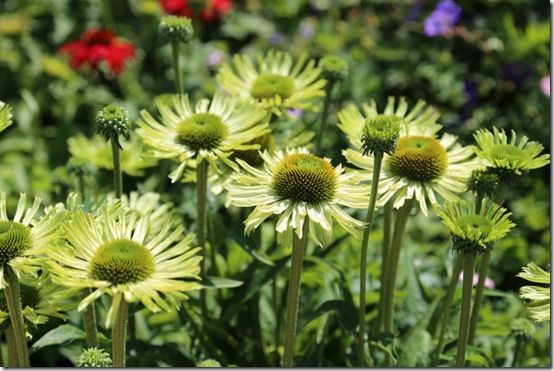 Helichrysum (now Xerochrysum bracteatum) everlasting flower, straw flower. Sow seed indoors and plant out in late spring. Wide colour range: pink, orange, red, gold, white; shiny papery petals. Can be cut and dried and the flowers retain their colour and form. Good for autumn and winter decorations but also to add to colourful summer mixed bunches.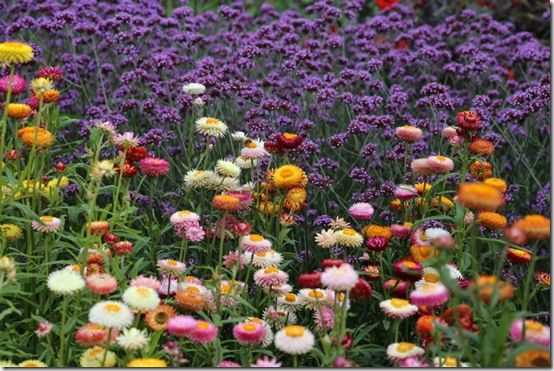 The other flower I wouldn't be without for cutting is Verbena bonariensis with its tall, slender stems and bright purple, orange-eyed flowers. This is a great mixer and wonderful addition to any composition, vibrant or pastel. It looks good in the growing situation too.

Do add your ideas of other great flowers for cutting below, we would love to hear about them. I might do more posts on this subject – let me know what you would like to read about.
Stay inspired
Get FREE Floristry tips and ideas from our experts in your inbox.