The magic of online learning – Paula Pryke establishes a workshop with student Tere Latapì
By Jemima Armfield •
Inspired by Paula Pryke's flower arranging course with Learning with Experts, Tere Latapì was not ready for the learning to stop there.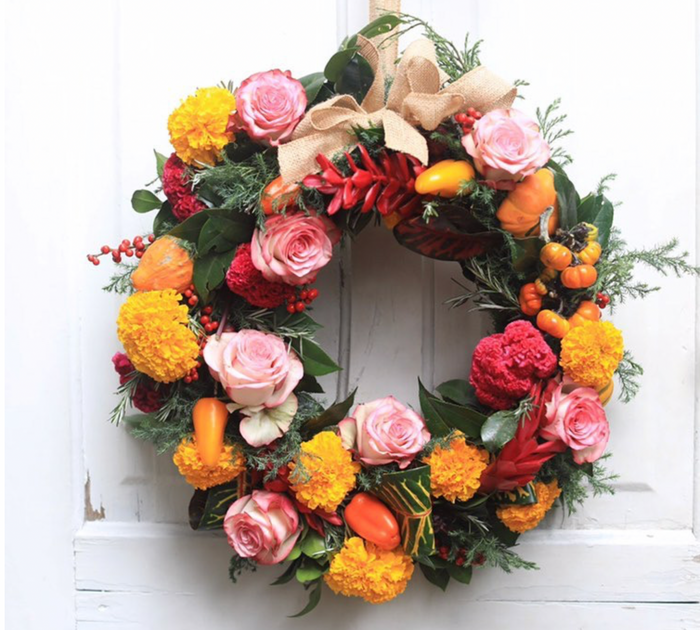 Paula Pryke first met Tere Latapì through her online Flower Arranging class with Learning with Experts in July 2015. Tere was a particularly keen student and couldn't wait to get started with the course. She told us that 'I had always been in awe of Paula's work - when I discovered your online class with her I signed up right away'.
During the course, Paula gave plenty of constructive feedback, ensuring that both Tere and her other students would get as much out of the course as possible. Tere stated 'I'm still amazed by how easy she made it all look. With Paula's help, I perfected my spiral technique – it was incredible to be able to do so over the internet.'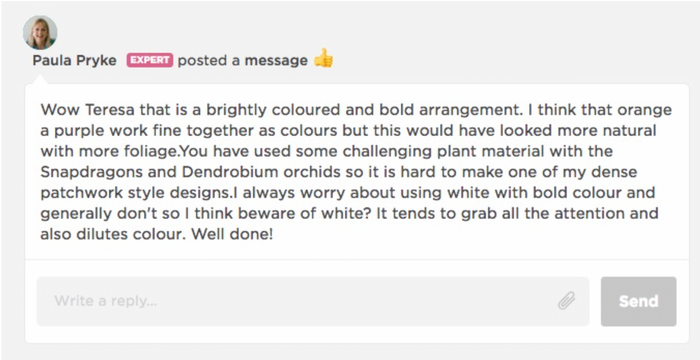 The story of Tere and Paula is one which really shows the magic of online learning. The student from Mexico and the world-renowned florist from London would never have met were it not for the interactive classroom which brought them together. The two stayed in touch through social media, commenting on each others posts and keeping an eye on each other's progress.
Paula mentioned that she had always wanted to come to Mexico and suggested that the two could set up a workshop together. Encouraged by Paula's excitement, Tere started to work on these plans. It was not something she had ever done before, but with Paula's advice she felt confident that it would be a success.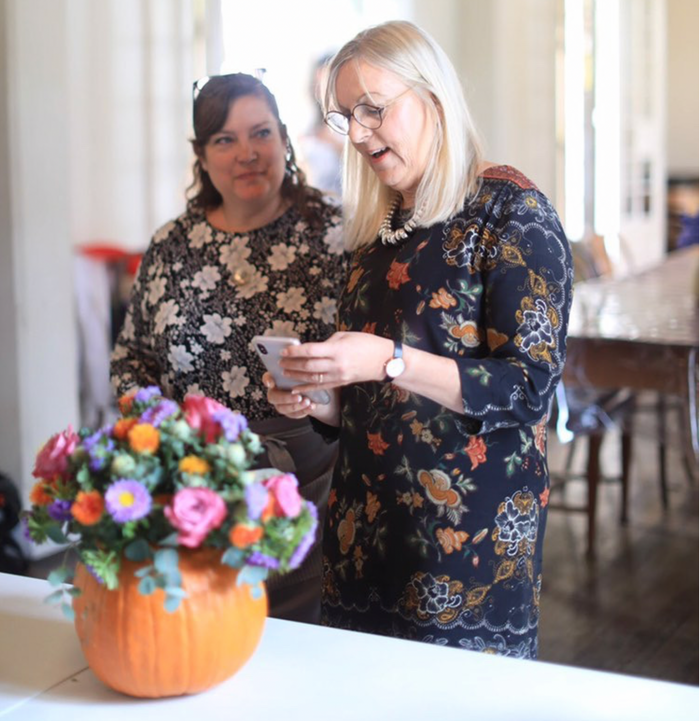 The pair first met face-to-face in Atlanta, where Paula was asked on the Cathedral Antiques show. Tere came to take her class and it was the perfect opportunity to solidify their plans - it all suddenly became a lot more real.
After many months of planning, in October 2019 Paula came to Mexico city where the much talked about workshop finally came to fruition. Tere was ecstatic about the experience, describing it as 'a dream come true! She came and we had the best time!'
The workshop ran on two days, during which Paula taught four arrangements: hand-tied, centrepiece, wreath and bouquet. Paula ensured that she steered her students away from the use of floral foam; a non-biodegradable material which adds to plastic pollution and is hugely overused in floral arrangements.

The workshop was a huge success – Tere posted 'A Dream come true… @paulapryke en cdmx. Many, many months of planning, emails going back and forth, phone calls, whatsapp messaging, lists and lists and more lists…so worth it!!!' The tutor and former student had a fantastic time together, and Paula took to Instagram to thank all of the wonderful people she had met – 'I knew Mexico was going to have a special place I my heart but I am totally blown away'.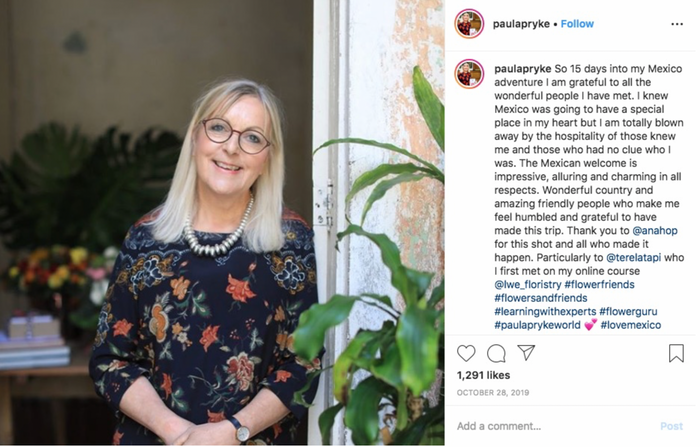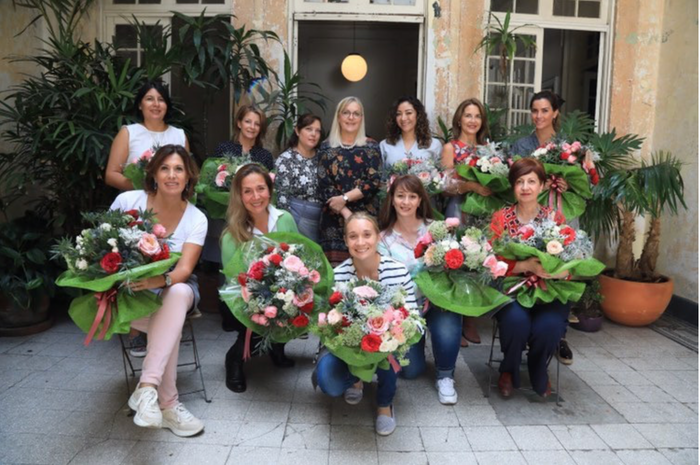 Stay inspired
Get FREE Floristry tips and ideas from our experts in your inbox.