Sapphires with Joanna Hardy and Gemstone specialist, G.F. Williams & Co
By Juliette Perry •
We filmed the content of this lesson with Jason Williams from G.F Williams & Co, Gemstone Specialists, and we will also discover some antique examples of Sapphire jewellery courtesy of Bentley & Skinner.
Jason, who took over the gemstone business, G.F Williams & Co from his father, made his way across town from their store in Hatton Garden delivering the most diverse range of sapphires I didn't even know existed. Himself and Joanna begun discussing the different tier of levels of quality found in sapphires, how to identify them, differences in cut, colour and what it all equals down to. To ensure I was listening whilst the videography was in process they tested to see if I could spot the difference between 5 sapphire gemstones, choosing which one I believed was the true sapphire. To add to the confusion of my choice, there was Kyanite, Tanzanite, Flame Fusion and Synthetic amongst the mix which made it harder then it sounds. Could you do it?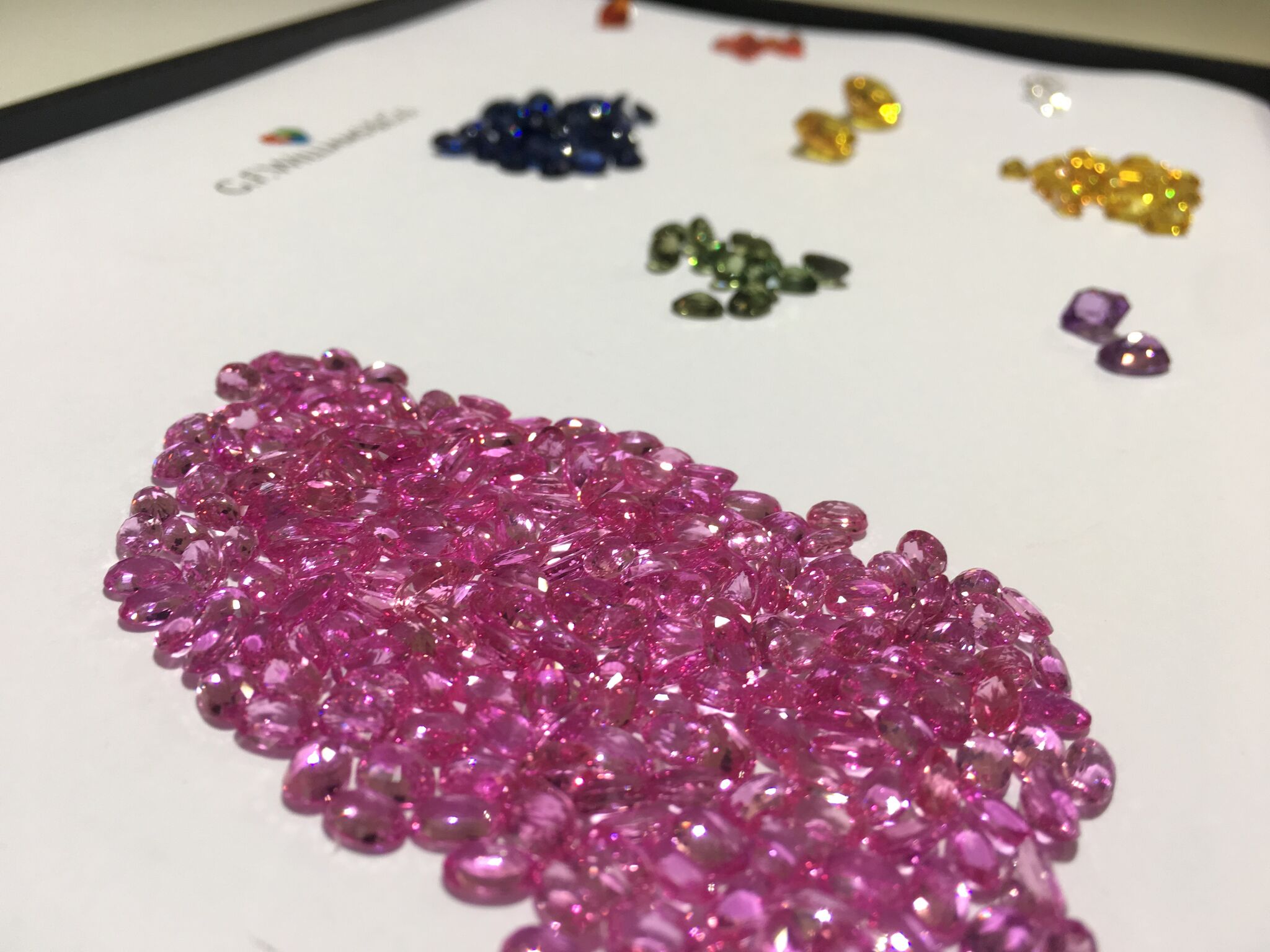 The duo also discussed how sapphires actually come in many different colours which few people know to appreciate. In there purest form you have the blue sapphire. Then there is natural pink, blue, green and purple gemstones. You can also get different coloured sapphires by heat treating the gems and sometimes using chemicals also.
Though many people think of blue sapphires, the stone is also found in a myriad of other colours. These different examples of sapphire have many similarities in their composition and characteristics, which Joanna and coloured stone trader Jason Williams explain. The video below gives you an exclusive preview of the high quality content you will receive through Joanna's Jewellery Foundation course and how the insightful teachings of jewellery will be demonstrated.

Jason also treated us to showing off his favourite party trick which he does using Paper folds. Paper folds are used as the packaging for sapphires and many other gemstones too. I found this fascinating and really wanted to have a go myself practising how to fold them. Jason had been doing this since he was just 4 years old and continued to through out his childhood to earn pocket money from his father. You'll have to wait to watch his party trick on the course.
Another type of sapphire is Padparadscha sapphire. What determines Padparadscha sapphire to be a colour you may ask? Padparadscha sapphire is a special variety of gem corundum, featuring an often delicate colour that is a mixture of red and yellow – a marriage between ruby and yellow sapphire. The question of what qualifies for the princely kiss of "padparadscha" is a matter of hot debate, even among experts. Below Joanna and Jason discuss Padparadscha sapphires and show examples of the difference in colour.
Sapphires of all colours have been set in jewellery throughout time and we will discover some antique examples courtesy of Bentley & Skinner.
Sapphires of all colours have been set in jewellery throughout time and we will discover some antique examples courtesy of Bentley & Skinner. More to be revealed on the course, click here for access.

Stay updated
Receive free updates by email including special offers and new courses.